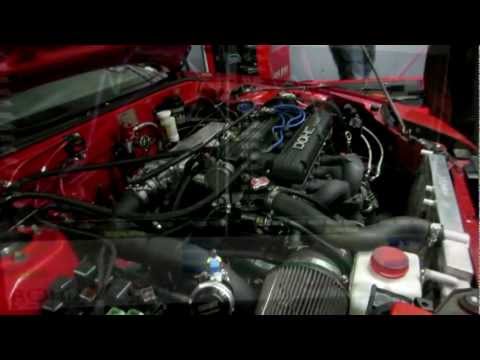 Sam  here at the shop tuning with DSM Link on Kris' 1G GSX is running a used stock 6 bolt long block from a used 1G 140k mile auto DSM he picked up. FP 3065 (GT35R-ish sized) bolt on style turbo. The fuel pressure was dropping big time once the boost got up past 30 psi. With a Walbro 255 lph pump not keeping up, with the car still on the dyno we put in a Walbro 400 lph fuel pump, reset the base pressure and Sam went at it some more. That fixed the fuel pressure problem. There is a bit of surge on the spool up, nothing we could do about it. It is just there on a longer pull on the dyno, it does not do it on the street.
---
We were lucky enough to have the RRE West Propel Flex Fuel gas station open up here close to the shop a couple years ago. Now we are getting another station close by just to the west. Propel is putting a new E-85/Bio Diesel pump  at the 76 station on the south west corner of Imperial Hwy and Valley View Ave in La Mirada.  The new pump is up and running now with great prices in line with the other Propel Flex Fuel stations.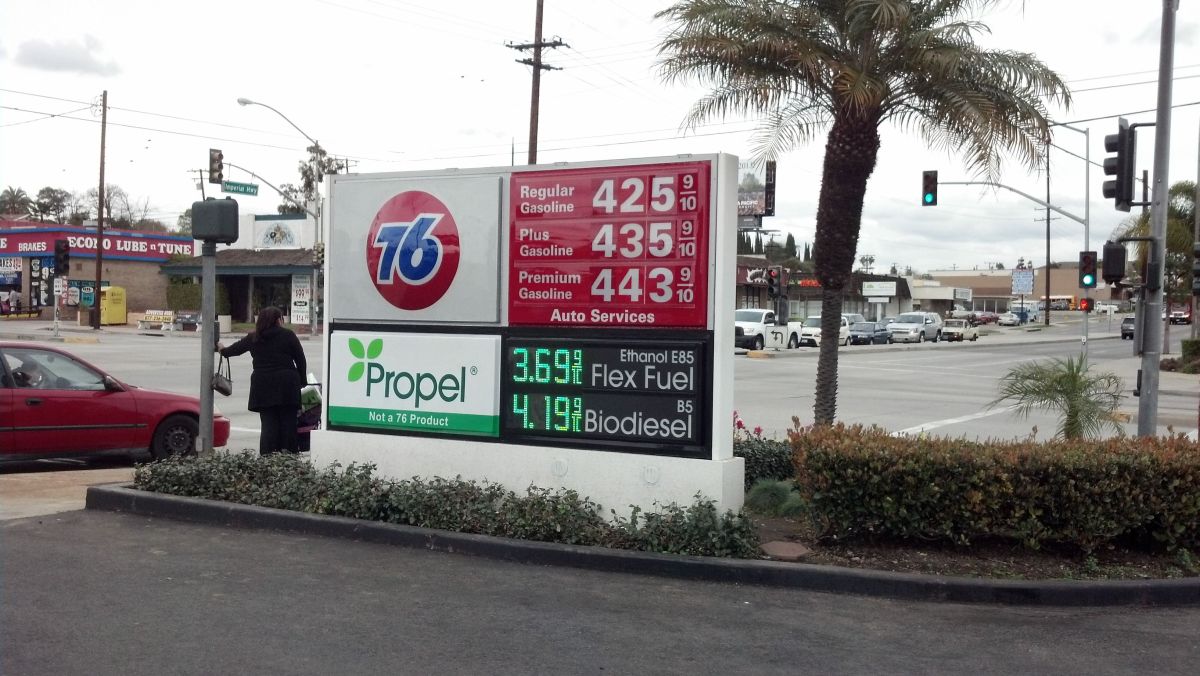 Putting in the tank and plumbing the pump.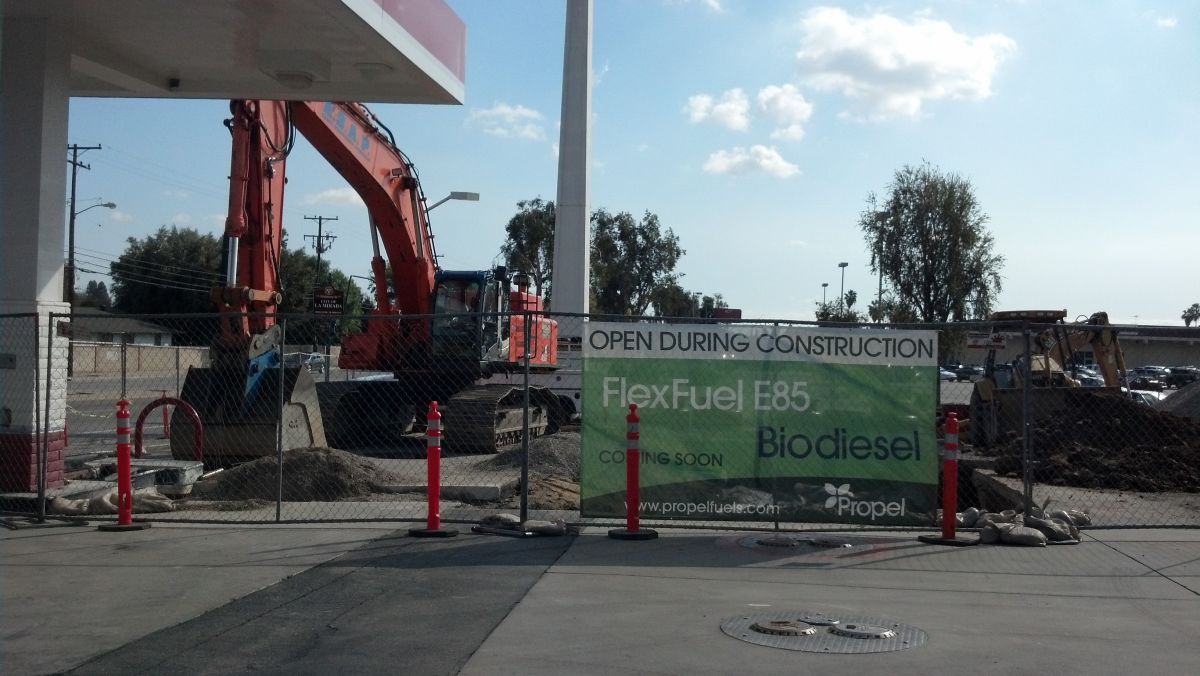 Our favorite E-85 Locator Ap : KeenDriver
RRE-Propel Station West
Firestone 76
12042 Firestone Blvd Norwalk, CA  90650
RRE – Propel Sataion East (coming soon)
Lowery's Union 76
14152 Imperial Hwy La Mirada, CA 90638
So now weather you are coming to or from the shop from either direction on the 5 Fwy you can top up your tank with E-85!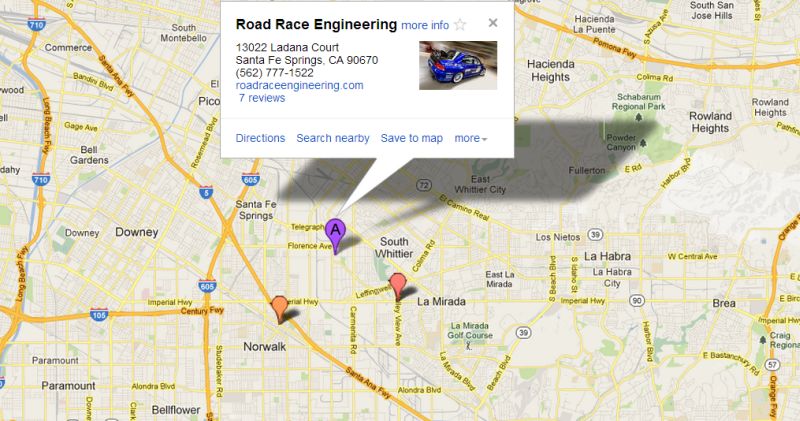 ---
I hung out with Mike and Scot the other night to take some video of them tuning.
Here is a rough cut of the footage with some music.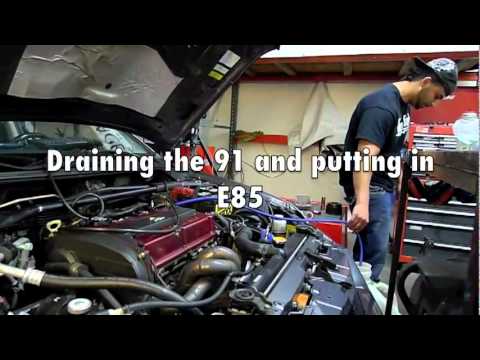 ---