RRE EVO X Exhaust Parts
---
GReddy Revolution RS Cat Back Exhaust
GReddy is proud to announce the Revolution RS line of exhaust systems. Named for the revolutionary approach to the design and construction of each application, this racing-sport line focuses on performance with an aggressive look and sound. Careful attention to the flow of exhaust layouts and the internal straight-through construction of each muffler and resonator sets this system apart from similar-looking imitators. Updated ultra high-temperature resistant, sound suppression materials of various densities and high-quality TIG-welded 304 stainless-steel provide premium quality at an affordable price. The tri-mounted Revolution tip also allows for customization of sound levels and styling via an optional silencer and a burnt Titanium tip. As with our new exhaust lines for 2014-15, the Revolution RS is covered by a limited lifetime warranty.
$675 Price includes standard ground shipping within the lower 48 states.
---
GReddy Evolution GT Cat Back Exhaust
The EVOlution GT for the Mitsubishi EvoX features full non-tapered 3" diameter piping with an aggressive dual angled muffler layout. The piping is carefully routed through a large resonator in the mid-pipe and round the rear differential to a centralized Y-section for more even flow This creates and improved performance and sound. The system is finished off with our classic Evo 115mm laser engraved GReddy tips. Like all GReddy EVOlution GT systems this fully hand-welded 304 Stainless-Steel exhaust carries a Limited Lifetime Warranty.
$975 Price includes standard ground shipping within the lower 48 states.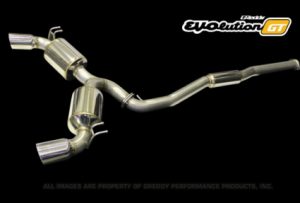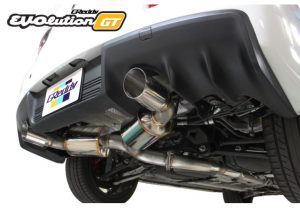 ---
MXP Dual Cat Back Exhaust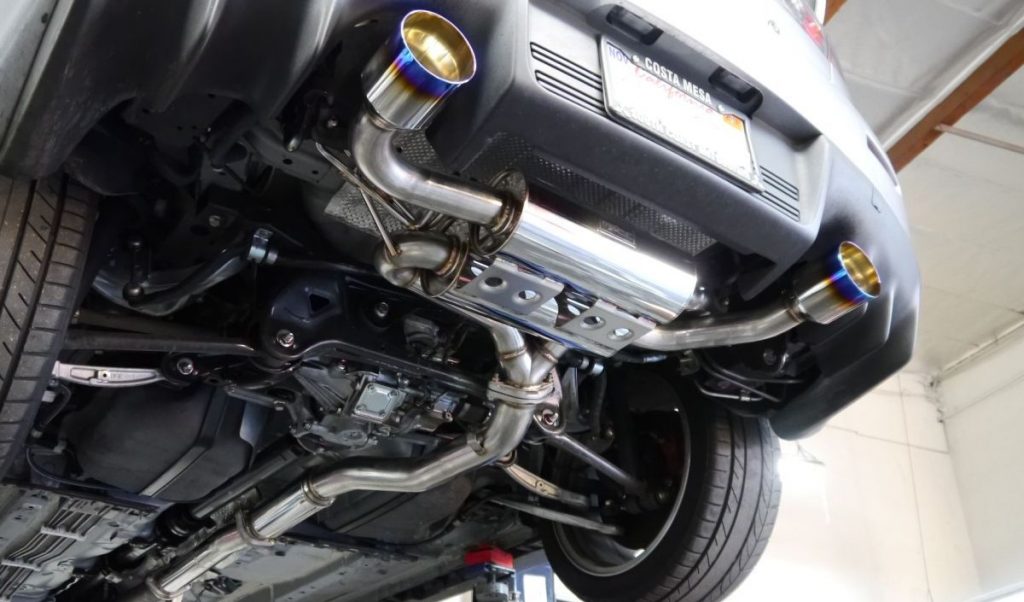 MXSPCZ4A
Made from top quality 80mm diameter SUS304 stainless steel for a long lifetime

Designed to be a complete bolt-on unit without the need for any modifications

Dual 110mm "Burnt" tips

Extensive research and development has been put into each MXP system to provide proven horsepower and torque figures as well as producing a deep and sporty exhaust tone

Together with the added thickness for durability, and light weight reduction, MXP exhausts will bring out more performance for your vehicle

All MXP performance products come with a 3 year limited warranty from the original date of purchase
$965 Includes Standard Ground Shipping within the lower 48 states
---
MXP Comp RS Cat Back Exhaust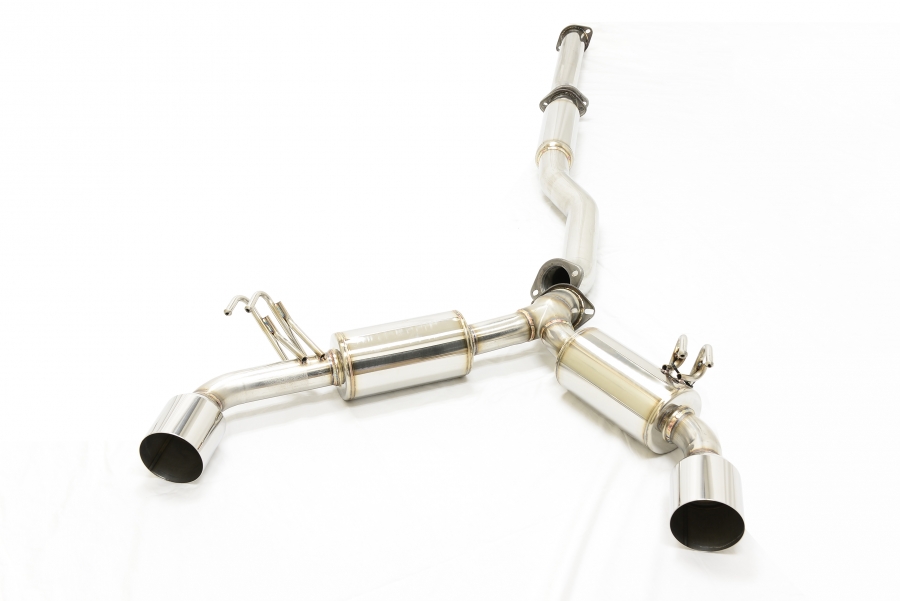 MXCRCZ4A
The MXP Comp RS Mitsubishi EVO X Exhaust System not only gives you a more aggressive sounding exhaust, but also gives you one at a lower cost point! That doesn't mean that you lose features found in the rest of the MXP line up. You'll still get investment cast pieces on more complex parts for smoother flow, hollow hangers that are positioned for OEM fitment, world class welds that can't be beat for the price of the Comp RS, Stainless Steel Construction with Chrome Tips and more.
$665 Includes Standard Ground Shipping within the lower 48 states