License Plate – 4G63 AWD
Got a cool license plate in the e-mail today.  Thanks Rick!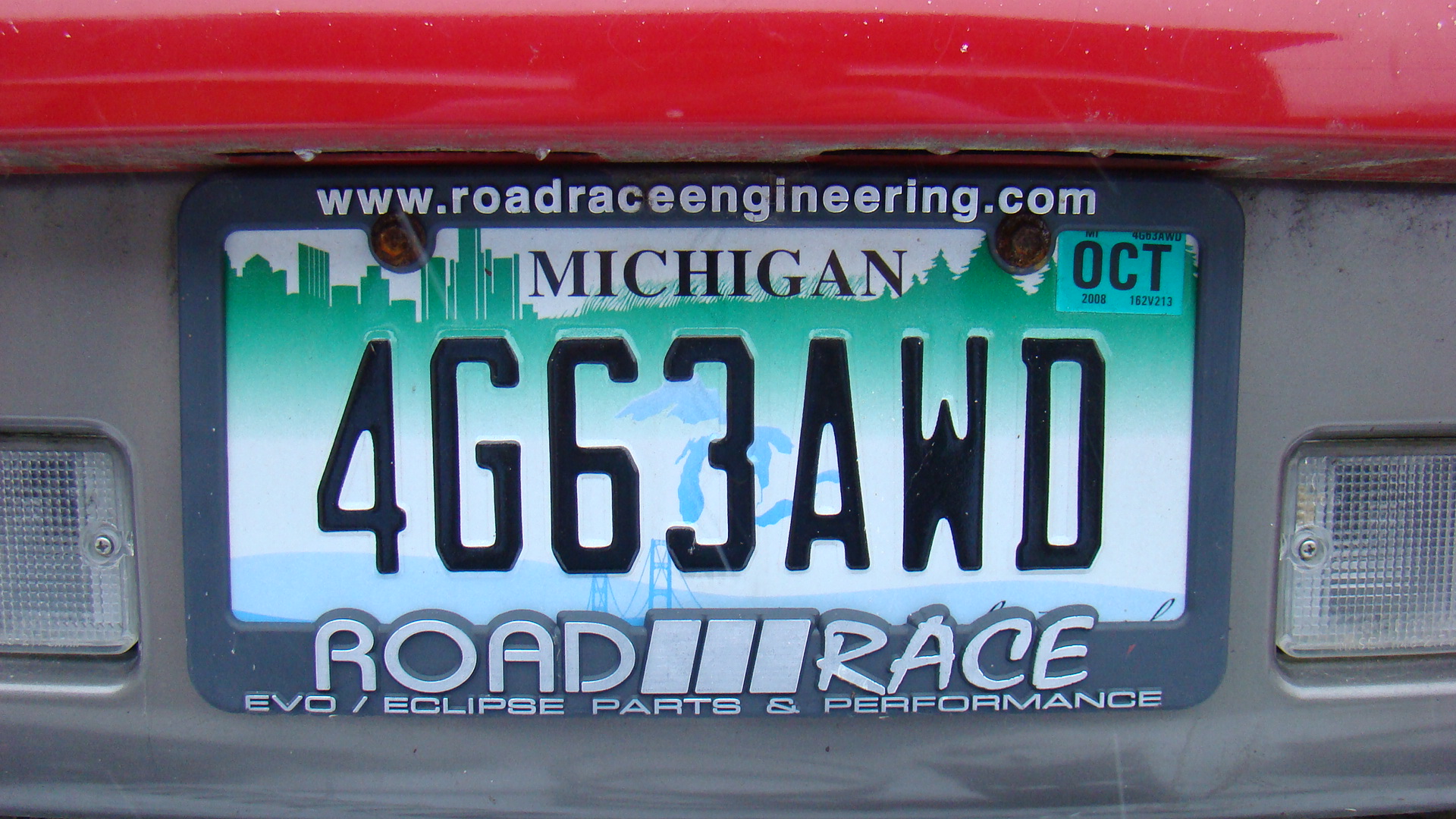 Here is the note that came along with it:
Hello, my name is Rick S' I have had this plate for about 2 1/2 years and have had a RRE licence plate from since I bought my first DSM.  I got first licence plate frame when I bought upper intercooler pipe back in 2001 just after I picked up a Black 90 GSX.  I loved that car, but I always had a thing for the least appreciated of the triplets the Laser.  A friend of the family had a Red 92 Laser RS AWD, with 72,868 on the odometer in 03, they were going to trade in for a new lease car.  For a few extra bucks I offered them more then the $2,000 dollar trade in they were about to take on it, and I drove away with a car that once debadged of it's "TURBO INTERCOOLED" and "ALL WHEEL DRIVE" stickers no one would have a clue about what it's potential.  It's gone through 2 engines, 3 trannys, and a couple of turbo setups; but I will never part with this car.  This is kind of a long winded message just to get a picture of my licence plate, but you guys were there for these cars in the beginning.  Even though these cars continue to get up there in age I know this company with always be there, if not for this car, but for cars following in it's steps.
Rick S