AMS Drag EVO on the RRE Dynapack @ MOD 2009
At the MOD/RRE Dyno Shootout this year AMS put their drag EVO 8 on the RRE AWD Dynapack chassis dyno for a couple exhibition runs.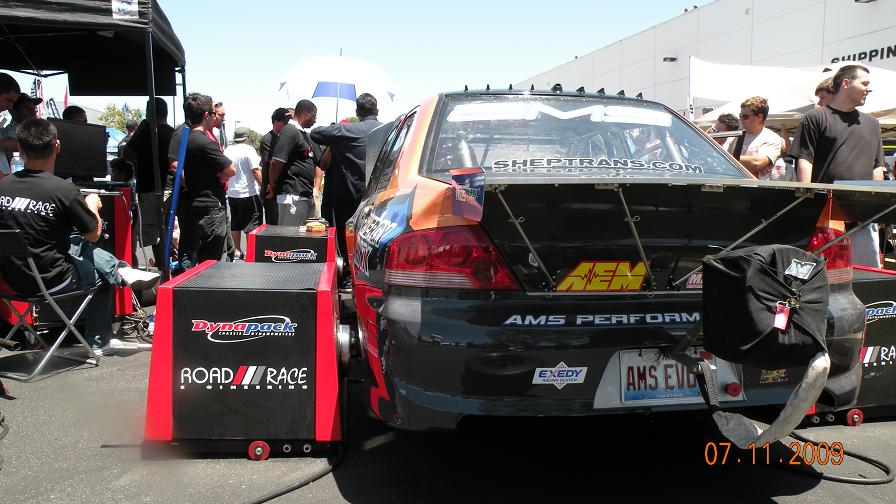 They had previously run 1130 whp on a Mustang dyno limited by wheel spin. Martin Musial from AMS did a couple warm up runs at low (37 psi) boost and only hit 900 whp :-/ Then with it all ready to go and a rev limit set at a low 9,500 rpm he did a full pull. Here is a video from it:
The external wastegate blows straight down. In the video you can see everyone running and jumping from the molten asphalt blast debris. The car blew a crater in the parking lot running 1180 whp at 770 ft lbs of torque!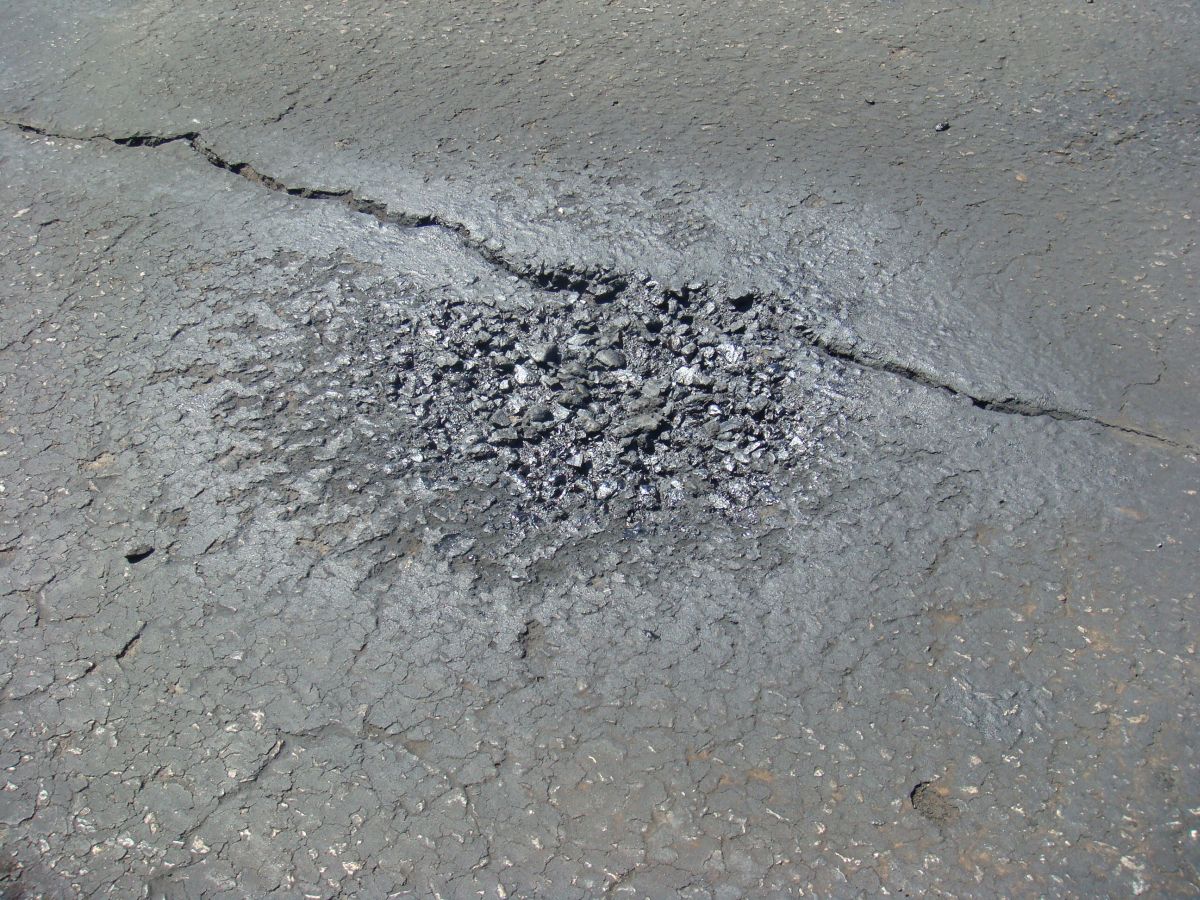 The dyno chart at low boost and high boost: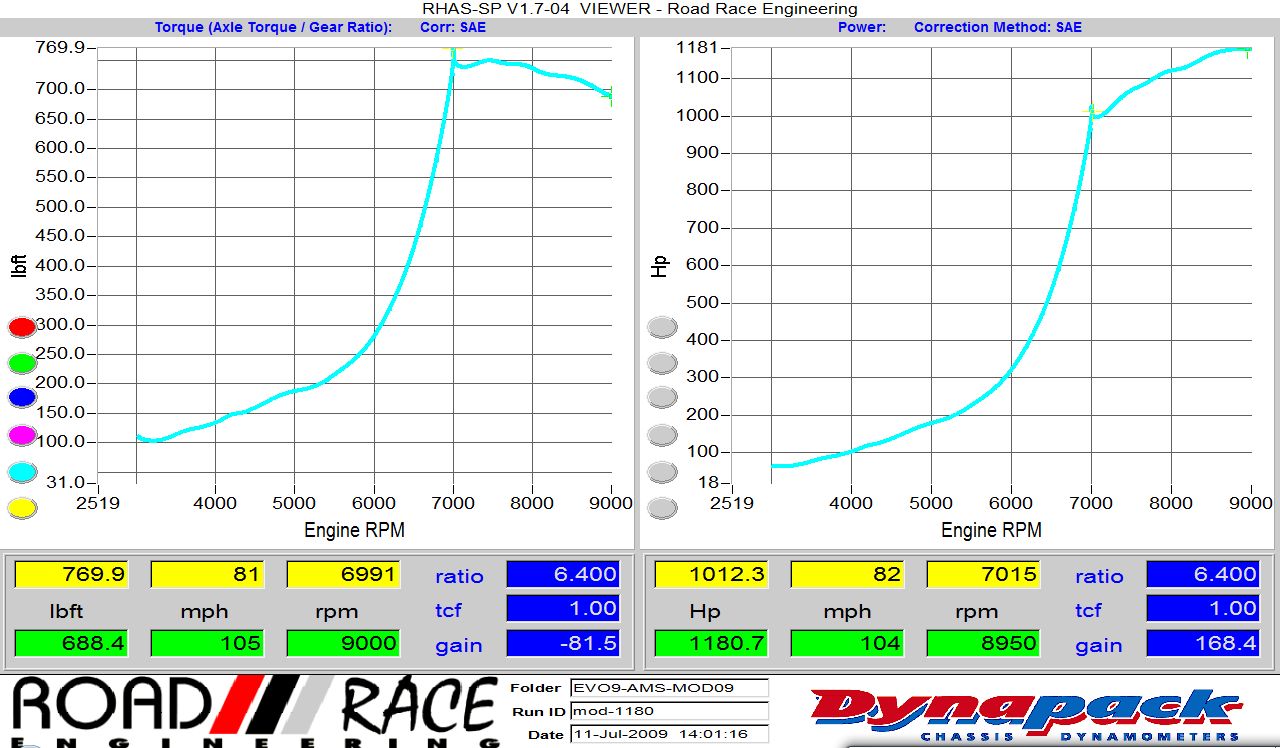 And for a little perspective… here is the 1180 hp run laid up against a nice running Cosworth 2.2 with a GT35R turbo: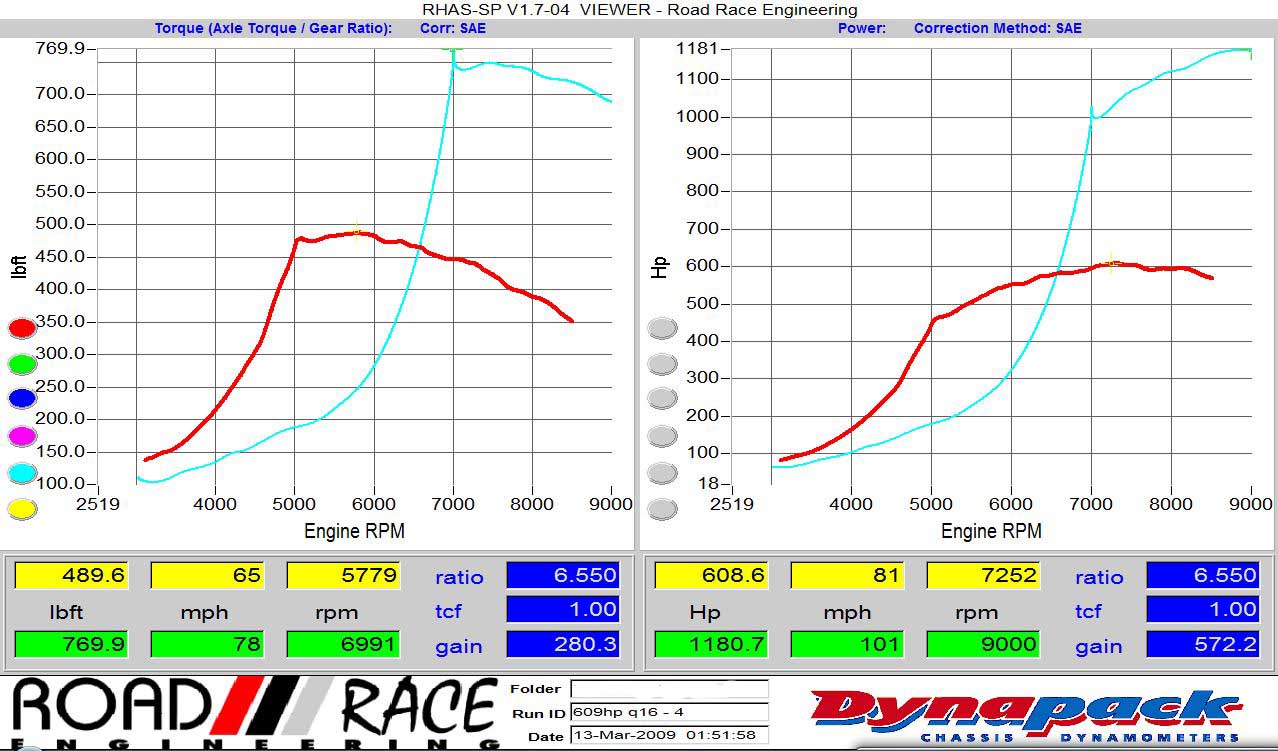 Suddenly 600 whp looks… well kind of sad. For really sad here is 1180 vs a stock EVO: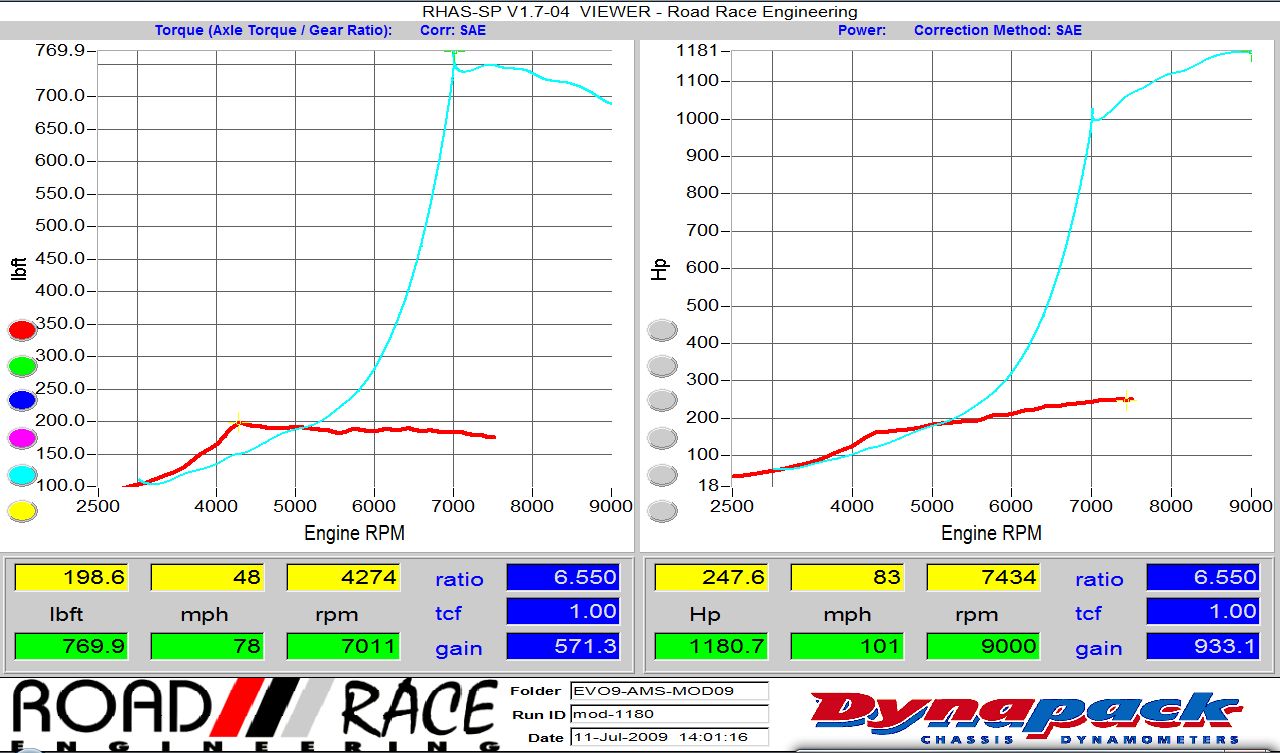 Congratulations Martin, nice work!