Matt Denisson – RTA – Auto Club Speedway Rd.4- Recap
Here is Matt's race report from the Redline Time Attack this last weekend. Good job Matt!
What a weekend…! A podium finish by a mere 1/10 of a second on my final time attack lap, huge support from Kyle and Eric of NWautoevents.com, a track that was running 2 seconds slower than my last outing, and not to mention my turbo failure here last year in the back of my head. So I didn't know what gremlins to expect.  Where am I, you ask. I'm at the 4th round of the Redline Time Attack series at the ever exclusive high speed track we call Auto Club Speedway in Fontana, California. With speeds of 200 mph by NASCAR standards, you can only expect us competitors to try and muster up a top speed of the like. The weather was bearable, but the winds with gust of 30+ mph were the trouble.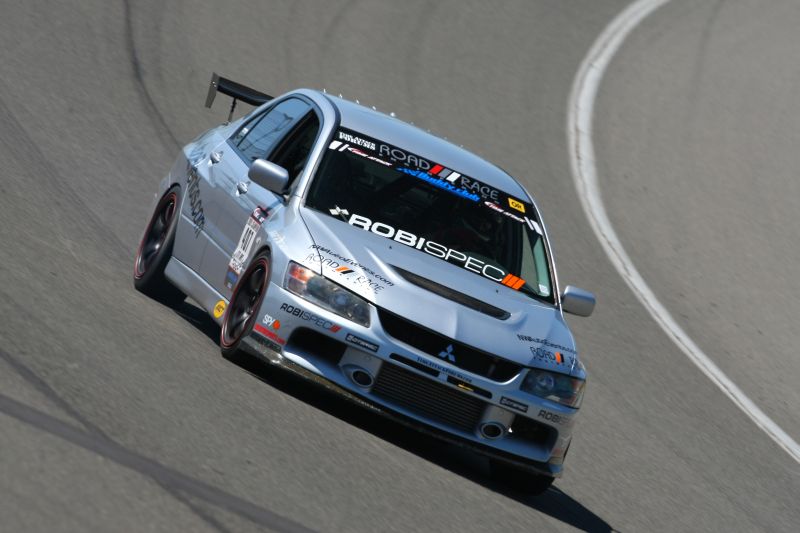 My last outing here in November was a bitter sweet moment. I placed 1st in my class, claimed the Enthusiast Championship, but had a turbo failure that sidelined me for the rest of the day. Luckily the later happened after I had completed a single fast lap in the first time attack session. That lap was fast enough to hold for the entire day, securing a 1st place victory. So now we're back in 6 months time for the 2010 season. With a new turbo set-up, several new sponsors and old, such as Road Race Engineering, RobiSpec, NWautoevents.com, GT Spec, and Mil.Spec. I was sure to put up a fight among some of the fastest Street Class cars. And a fight it was in an all new class for me.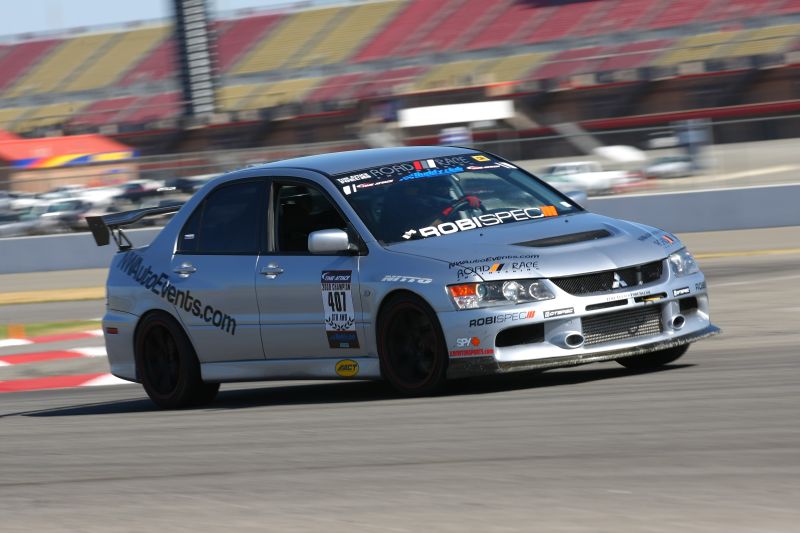 With the weather being much warmer this time of year and the mix of high winds, I was well off my fast lap time of 1.53:2 of yesteryear. Mother Nature was keeping it fair for everyone, but the track was an easy 2 seconds slower with the given conditions. The COBB STi and the StopTech Evo 10 were both running in the low 50's. Given my budget compared to theirs I would only hope that they would be the top dogs of our class. So 1st and 2nd are easily given to both camps. Now this is where the fun is for me, the fight for the last podium position. I would be going head-to-head with Jon Drenas of HBspeed and Mauricio Calderon of Massimo Power. I was running a consistent .55 all day and so was Jon, but he had me by several tenths before going into our first time attack battle.
Going into the Time Attack sessions, it seemed as if the StopTech Evo 10 ran into a problem and was not able to get a timed lap and would not be able to compete for the remainder of the day. The COBB STi ran an impressive 1.49:7 and HBspeed ran a 1.52.7 taking 2nd  place. Massimo Power had me beat for 3rd place until my last flying lap where I nudged him out of 3rd by a mere 1/10 of a second with a 1.54:7, to Mauricio's 1.54:8!
The weekend was exciting as always and even better to see long time friends, not to mention making new ones. As competitive as it is, I have already accepted the fact of not placing on the podium this year due to the ultra competitive nature of the Street-AWD Class. But it just goes to show, don't ever give up…!
-Matt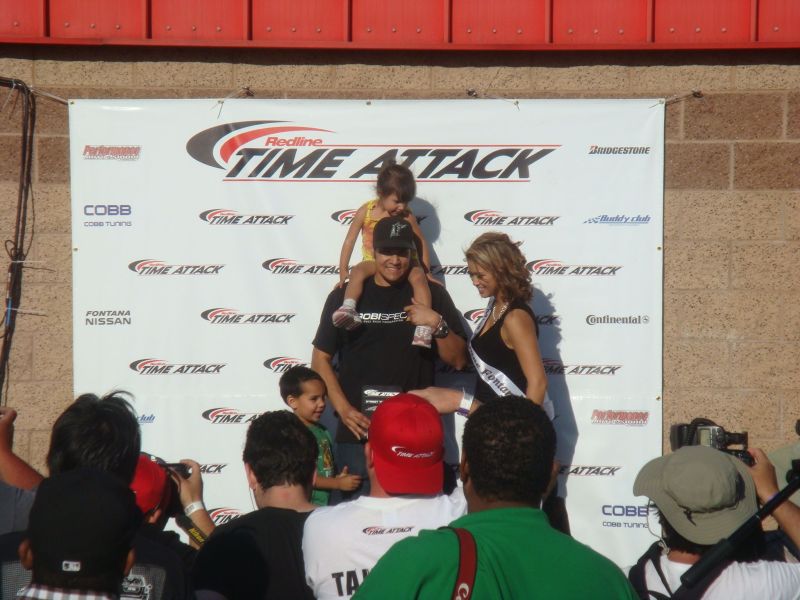 Thank you to all my sponsors for the support…!
Road Race Engineering
RobiSpec
NWautoevents.com
GT Spec
Mil.Spec
JLB Motorsports
SPY+optics