Ed Nazarian: 2010 Race Season Recap – NASA ST2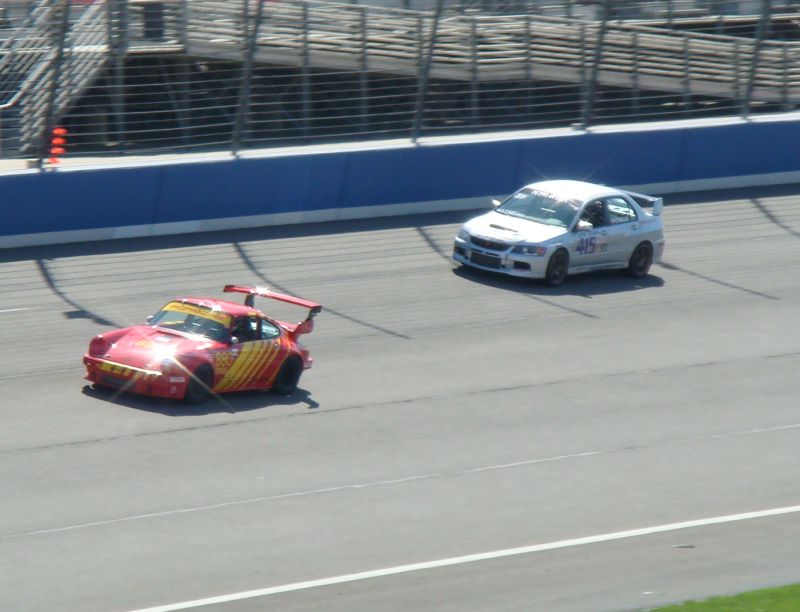 By Ed Nazarian
My 2010 race season is over.  Reflecting on what I've encountered this year, numerous things stand out.  I had a couple really exciting races this year.  My win at ACS where I went from the back of the pack, to the front, and won the race on the last lap by .152 seconds.  Battling the Mazda GTs at BRP.  The 3 brutal days of racing at NASA's National Championship.  More than anything, finishing the National Championship race under some challenging conditions.  The more I race the more I learn, conversely, the more I realize how little I know.
Other than that, I remember the transitions my car has endured.  From adding the TRE rear-diff, to adding some aero on my car for the first time.  All of which was made possible by Mike Welch, owner of RRE, and the entire RRE crew.  Being the genuinely awesome guy Mike is, he gave me a diff that he shipped to TRE.  This way we can keep my OEM diff as backup.  As for the aero, KC from APR set me up with a splitter.  And to help me minimize my expenses for Nationals, my friends stepped up to the plate and gave me their wings.  Sean Bradley gave me his APR GTC-200 wing off of his STi, and Scott Pennock gave me his GTC-300 wing off of his Evo.  Not to mention the scores of hours Mike invested in fabricating all the supporting components.  The work was extremely meticulous and time consuming but Mike made it all enjoyable.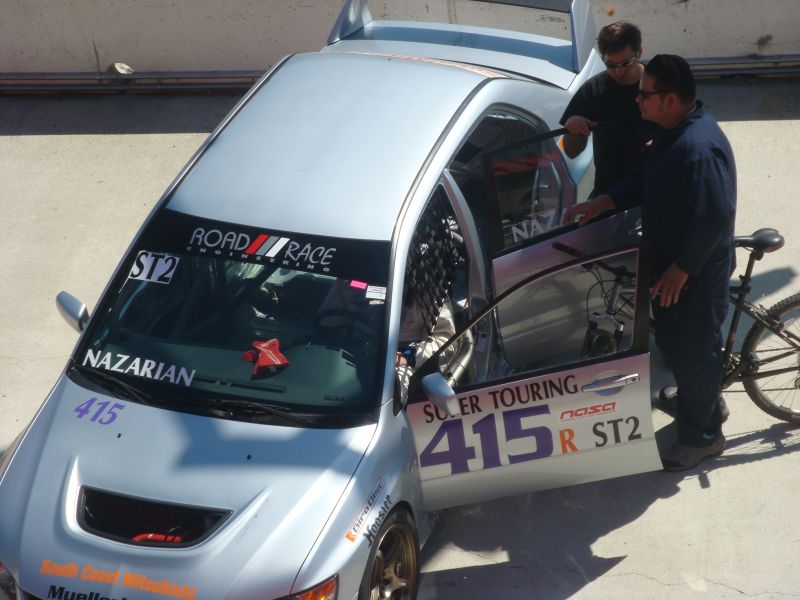 I also want to thank my fellow racers.  The competition grew significantly this year, and the majority have stepped things up.  On top of that, we had some seasoned drivers join us with some pretty fast cars, 2 Corvettes and a blisteringly fast Porsche.  I got to know some of the drivers I met in 2009 a little better, and met some new people in the meantime.  It's been an honor to race against these guys, and I'm looking forward to trying to battle with them next year.  If the 2011 season progresses at this rate, the potential is there for some even more competitive racing.
In closing, a major thank you to all my sponsors and friends who have been there for me.  Without their support I would not be as far along as I am.  They are part of the reason why I've been able to achieve the following since I started racing in 2009:
– 5 wins
– 8 podiums
– 1 pole position
– Winner of hard-charger award
– (12) 35min Socal Regional races
– (3) 25min National Championship qualifying races
– (2) 45min National Championship races (2009 National Championship race ended really short because I was hit)
– (17) Races in total
– Finished 16 out of 17 races
* Tuning: Scot Gray with some touch ups by Mike Welch
* Maintenance/Installs/Fabrication/Just about everything else: RRE crew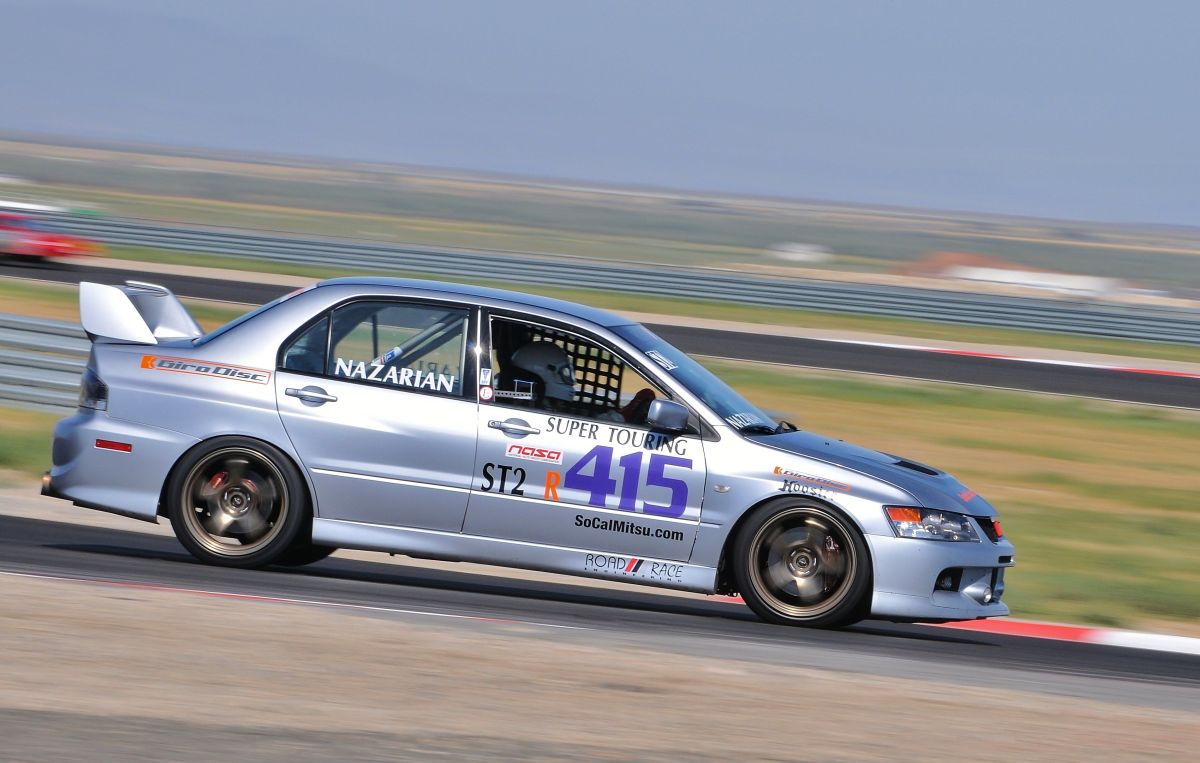 – RRE:  Mike Welch, Robert Ramirez, Scot Gray, and the entire RRE crew.
– Robispec:  Rober Fuller, a.k.a. Robi, and his crew for providing me trackside suspension tuning at my races.
– Girodisc:  Martin Meade for providing me 2pc rotors and Raybestos brake pads.
– South Coast Mitsubishi:  Rigo, Sam, Abbas and everyone else for all their support.
– APR:  KC for setting me up with a splitter and all the other little things.
– Crew and Friends:  Robert Ramirez, Sean Bradley, and Mark Homer.