Jen Imai's Suzuki – Looks Like a Championship Year
Jen got her Suzuki Swift all patched up after the roll at the Gorman Ridge Rally last month. The car headed out of here and  off to Arizona last Thursday.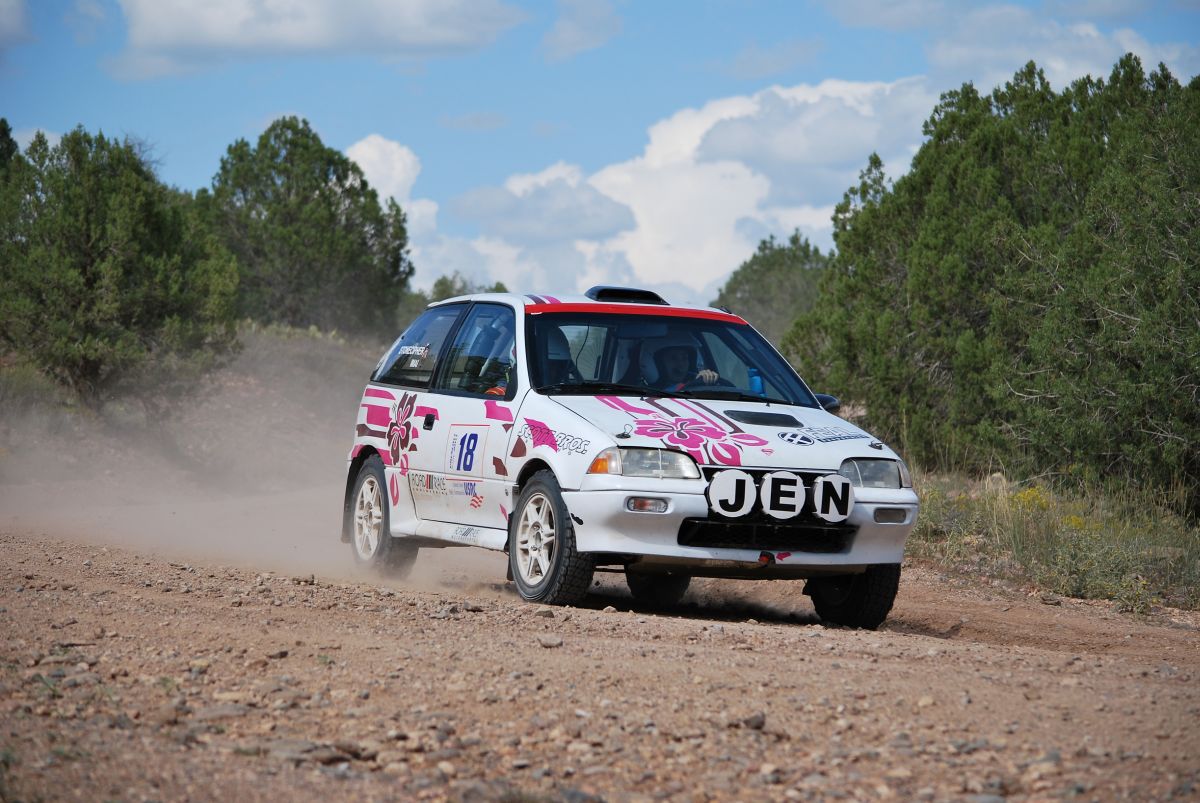 She finished 2nd place in Performance Stock for the Friday night rally. On Saturday she had to deal with a blown rear strut but here competition for the championship John Black in the Ford Ranger had more problems. She ended up with 1st place in P-Stock on Saturday and enough points to get the Performance Stock California Rally Series Championship. Congratulations Jen!