RRE Dyno Contest @ MOD 2012
RRE ran the dyno contest @ MOD like we do each year. This year was nuts. Started off the first pull in the morning @9am with Reggie's black EVO 9 pulling 575 whp. A couple years ago that would have been enough power for a 1st place.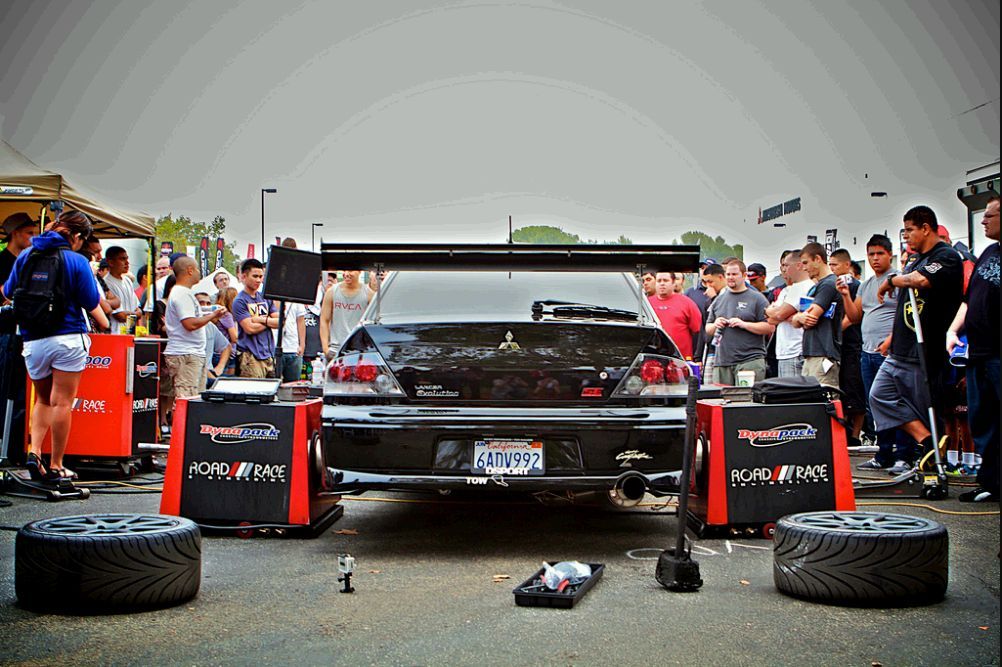 Next up was Mike S. also with his Graphite Grey EVO 9. He was tuned by Reese and laid down the gauntlet early @ 971 whp. Here is a video of the pulls and awards ceremony shot by ReefsRally
[youtube]http://www.youtube.com/watch?v=mZK8LQp1iGg[/youtube]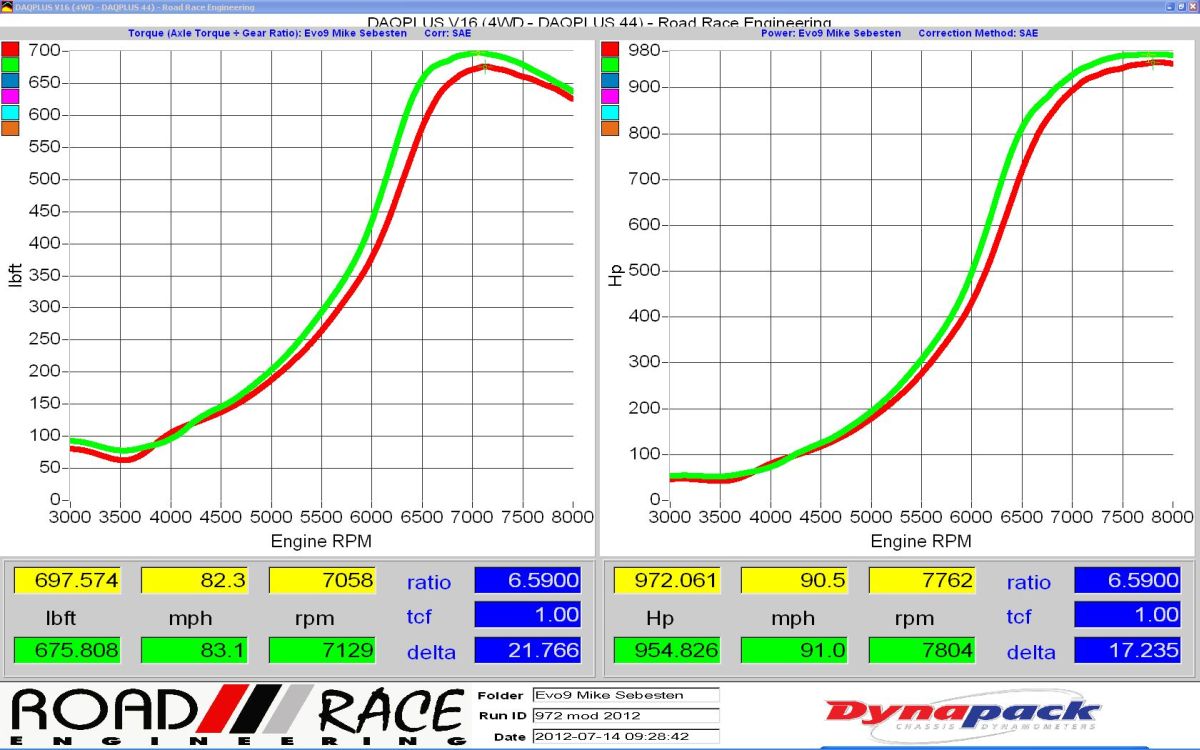 Another GG EVO 9 owned by Shaun and tuned by RallInspired knocked out 810 whp that was only good enough for 3rd place for the day and the second highest torque @ 699 ft lbs :-P  These were all relatively short pulls at roughly 6 seconds of full throttle since it was pretty hot and in the direct sun. These are all tuned drag cars running E-85. We asked each owner what rpm they were comfortable starting the pull at and what rpm to stop the run at.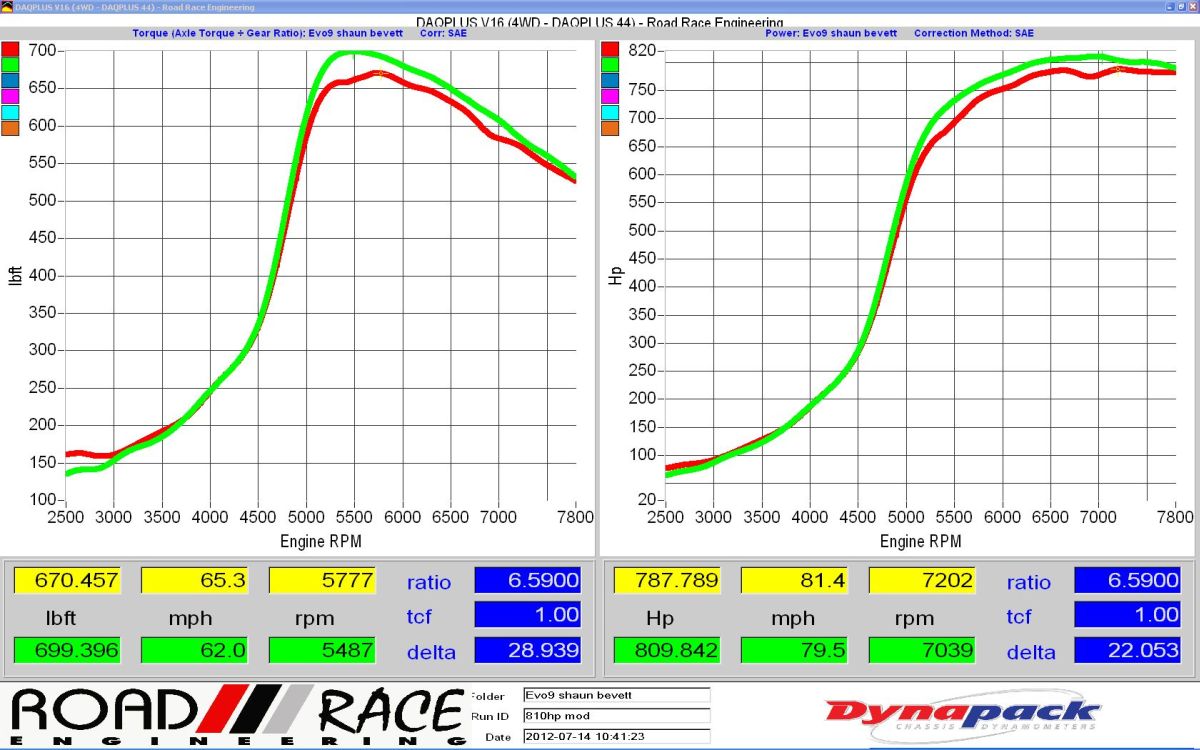 Speaking of the heat, we needed a little assistance hustling the cars on and off the dyno. RRE Girls Erica and Holly were gracious enough to assist as possible!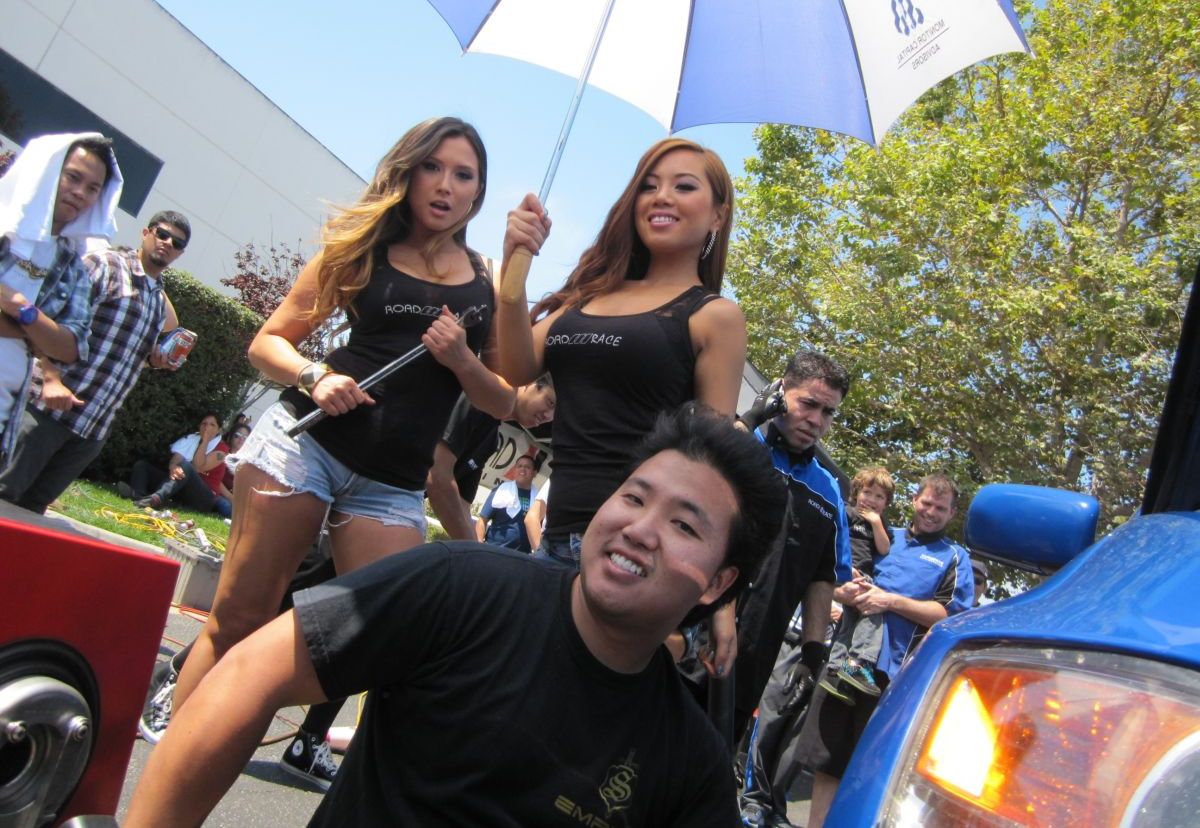 Then Loya Racing brought out their 92 Eclipse GSX. Last year it was suffering from an ignition break up but this year it was the highest power DSM at 698 whp.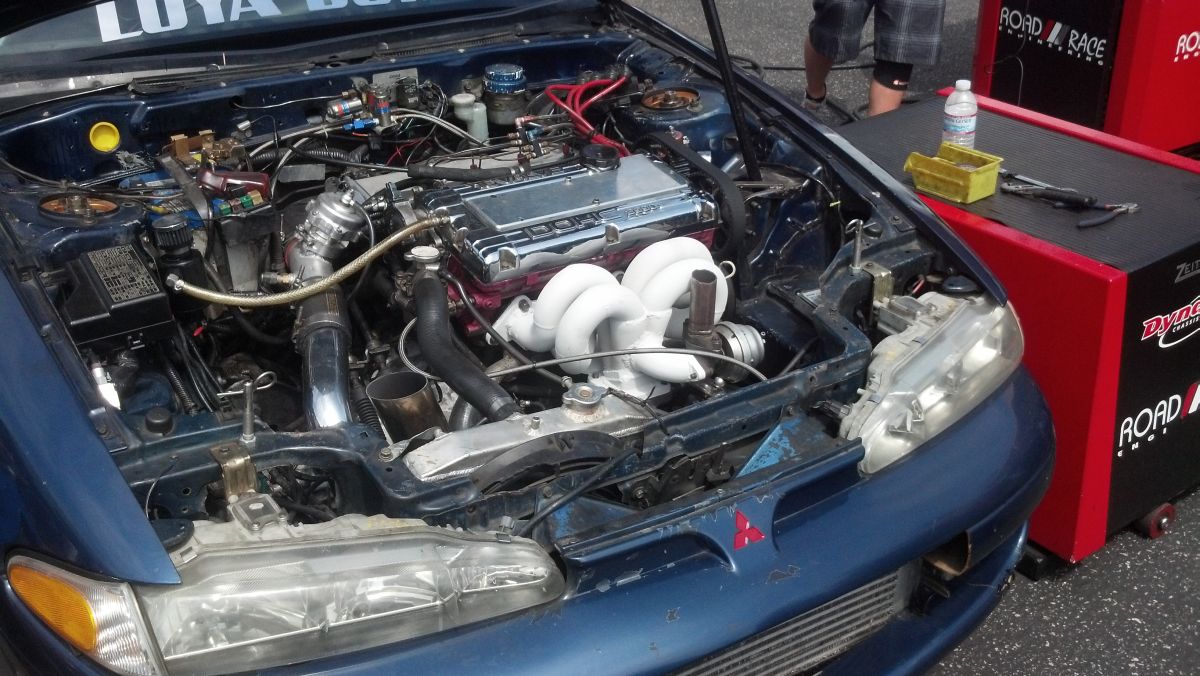 Mark Desimone with his Blue By You EVO 8 ran a clean 906 whp on Mike Sebesten's old turbo setup from last year. I had some help on the run from Bryce. He has a thing for loud cars I guess.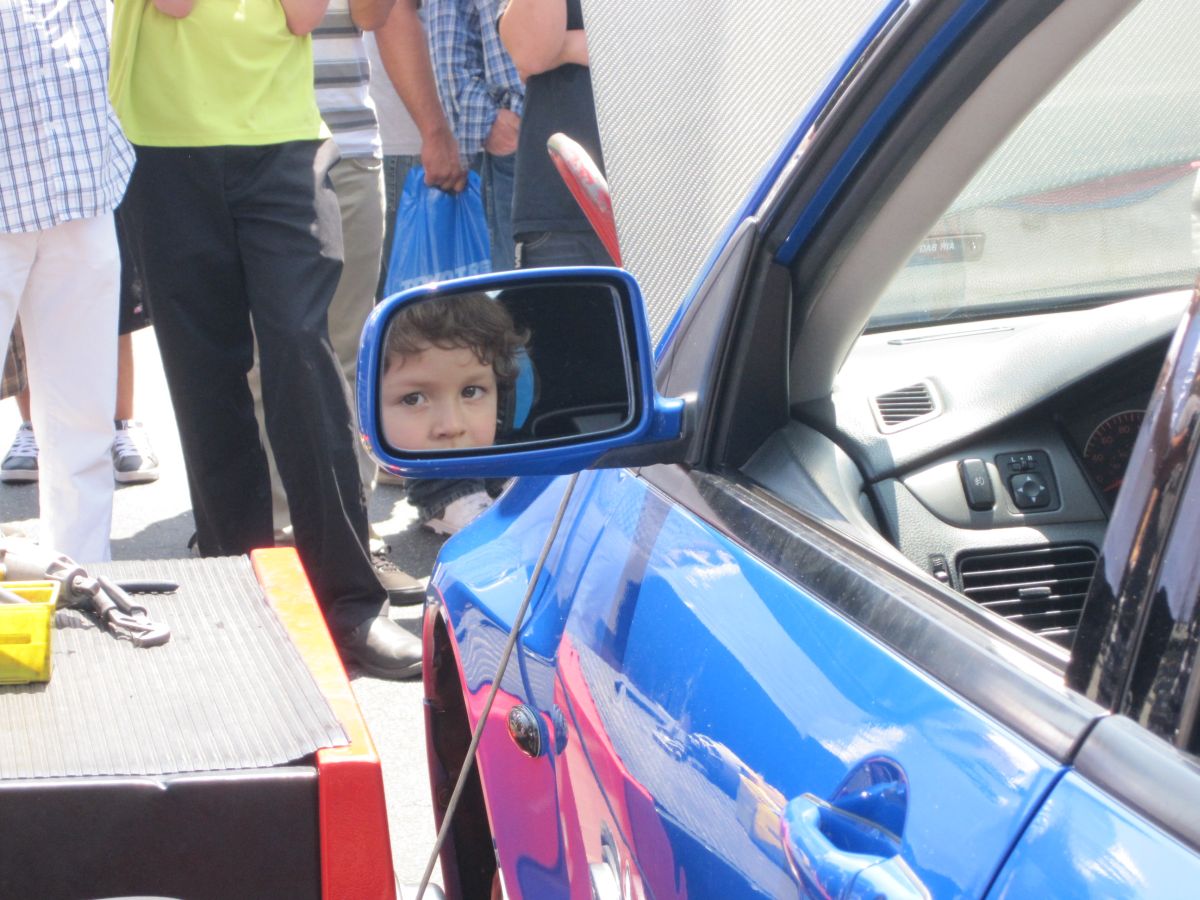 And a video of the 906 whp run from the rear… WITH FLAMES!
[youtube]http://www.youtube.com/watch?v=GHJugmElGZ8&feature=colike[/youtube]
Last to run was Armin's green 2G Eclipse GSX. Uned by Sam here @ RRE on E-85 it was good for 637 whp. All the cars were driven to the event! A couple even from the San Diego area.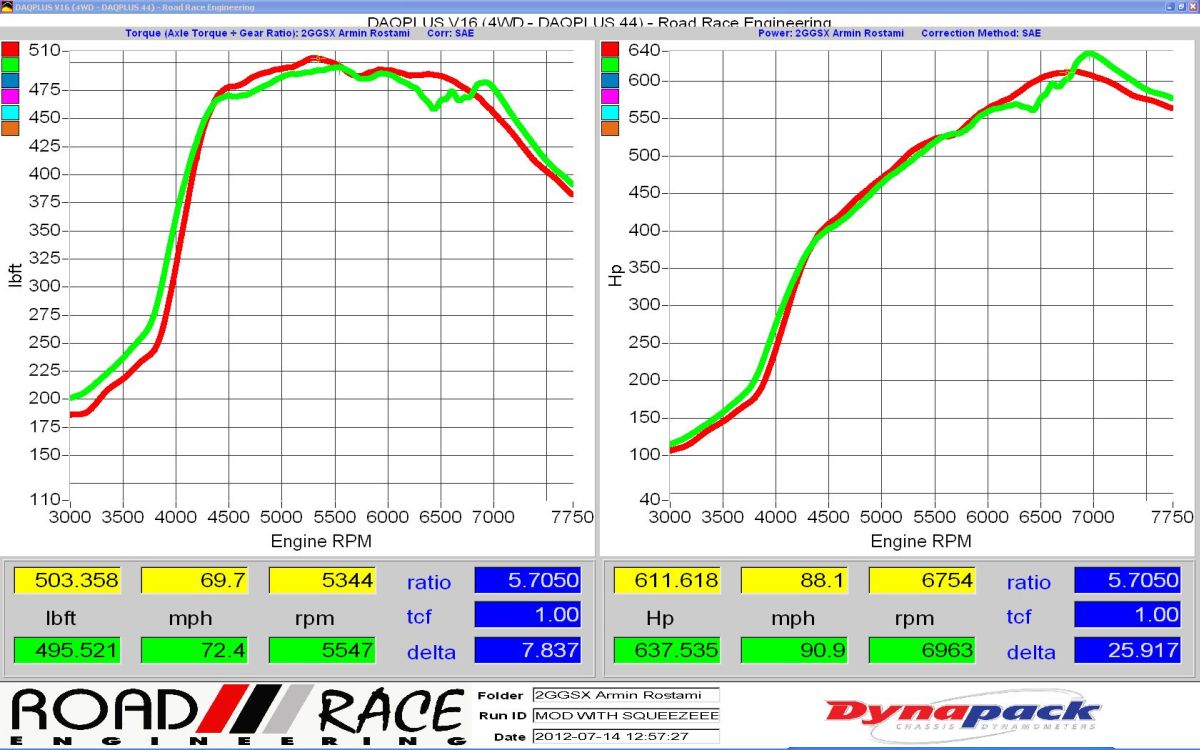 RRE @ MOD 2012 MORE PICS
The RRE Girls @ MOD 2012 MORE PICS