Joon Maeng- FormulaD Las Vegas- Lucas Oil RRE LS13 Premiere [updated]
Joon Maeng debuted his new LS2 powered S13 at the Las Vegas Formula D this weekend. We just finished building the new car over the last  month and a half. Joon lost his ride in the Nitto Tire RX8 with Ron Bergenholz just before the Seattle Formula D round.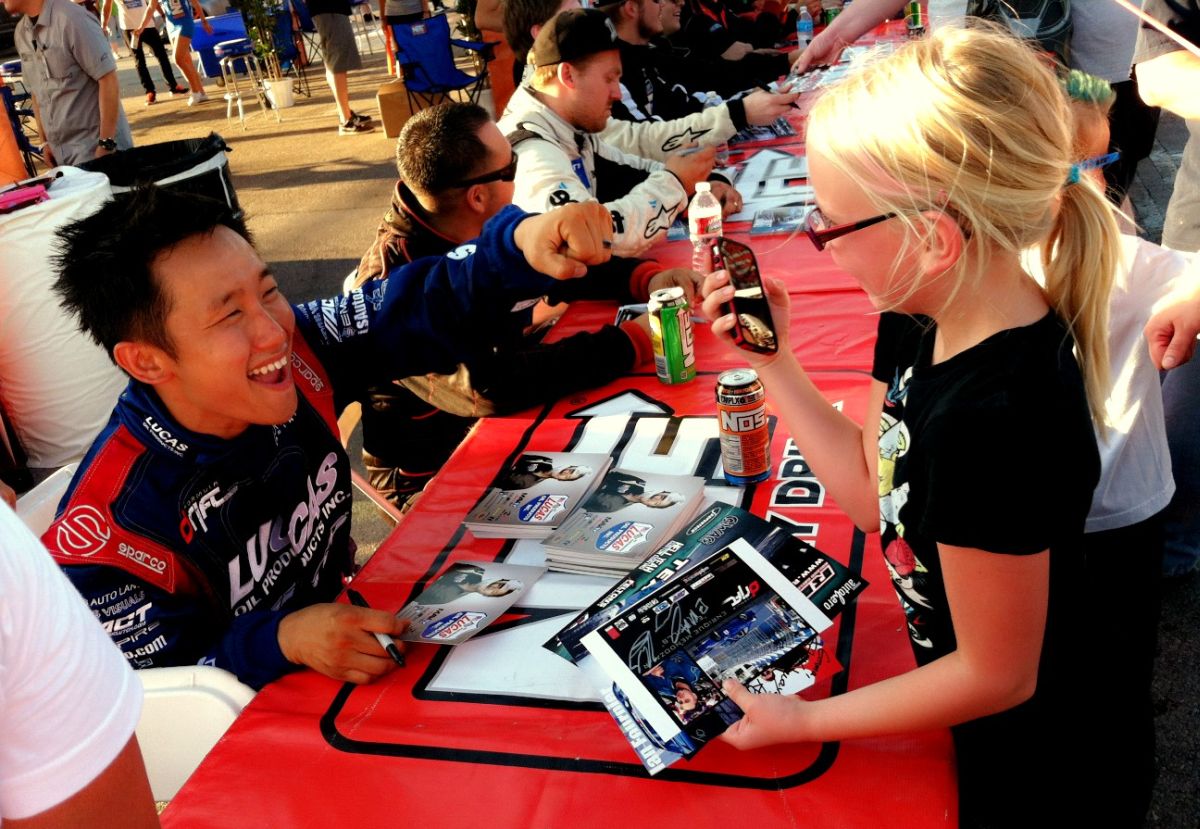 Joon had a S13 bare shell in the wings waiting and all the guys at RRE chipped in with some serious long all nighters to get the new car built and running.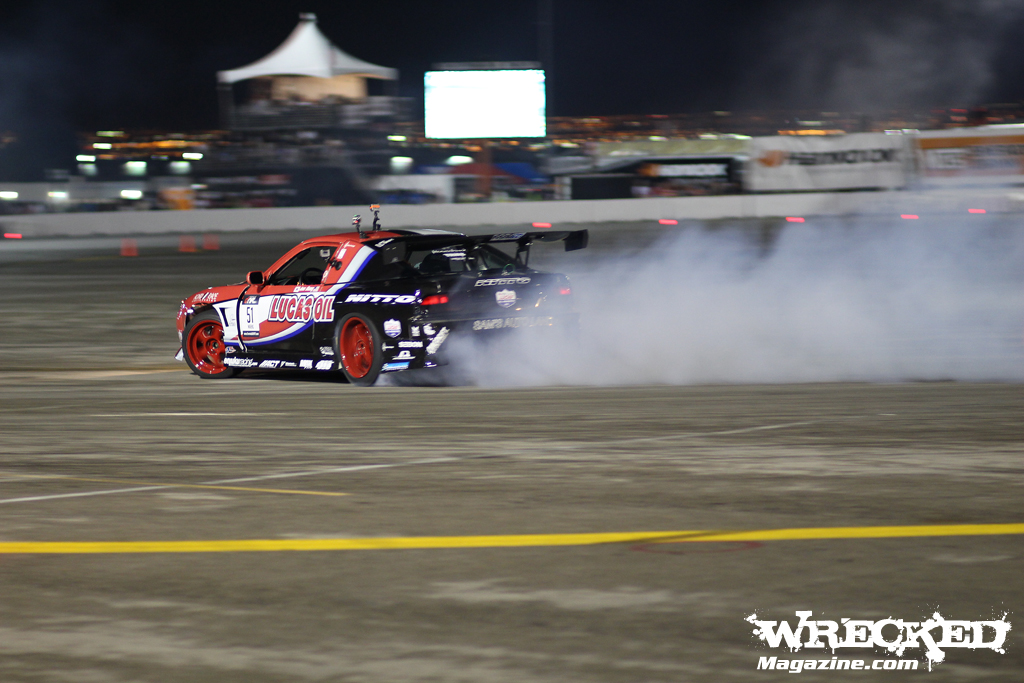 Lucas Oil and American Real TV have always been a personal sponsor of Joon. They both are really helping to get Joon to the last two races of the FD championship this year.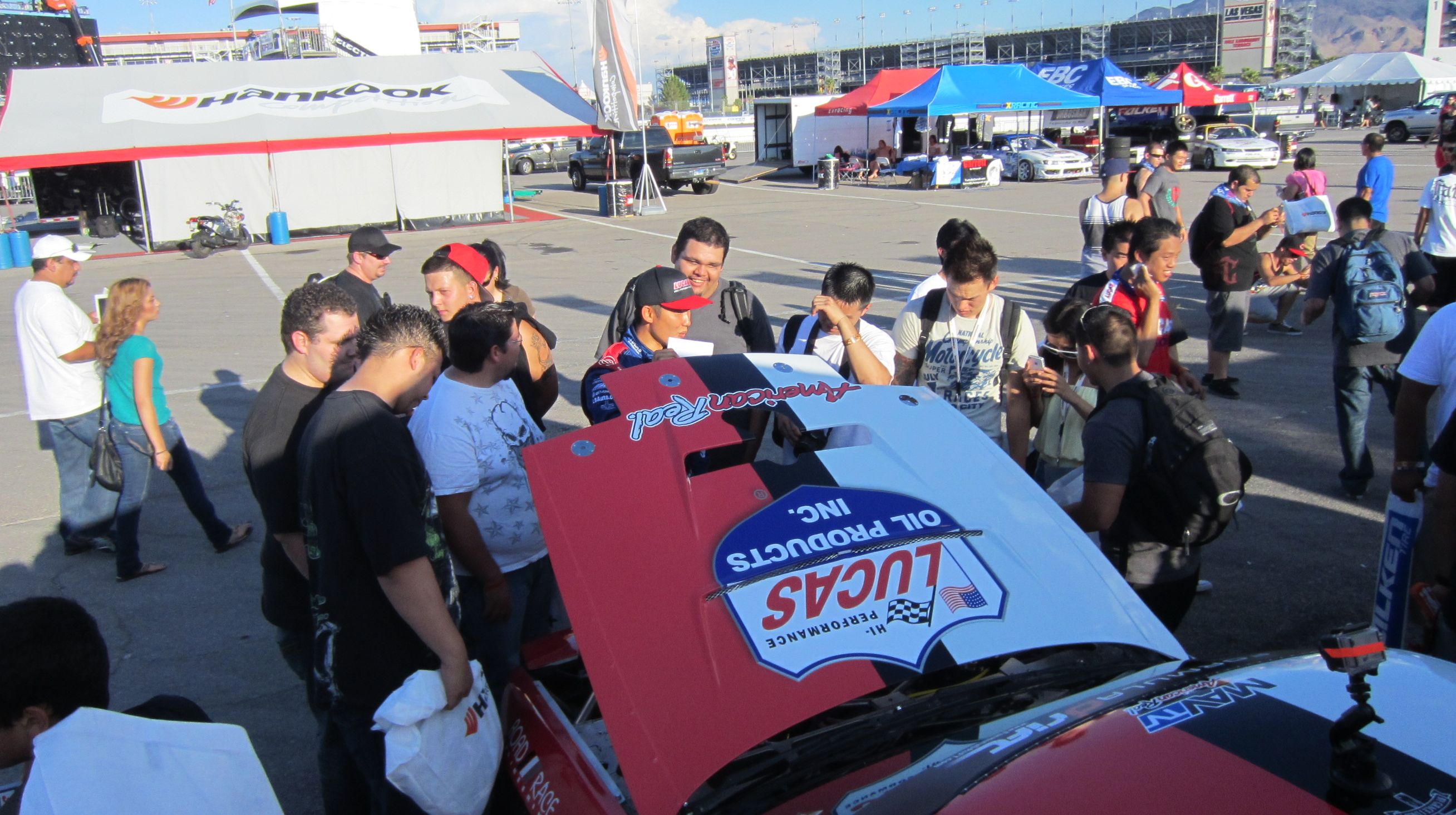 The S13 is wrapped with one side as Lucas Oil
And the other as American Real TV.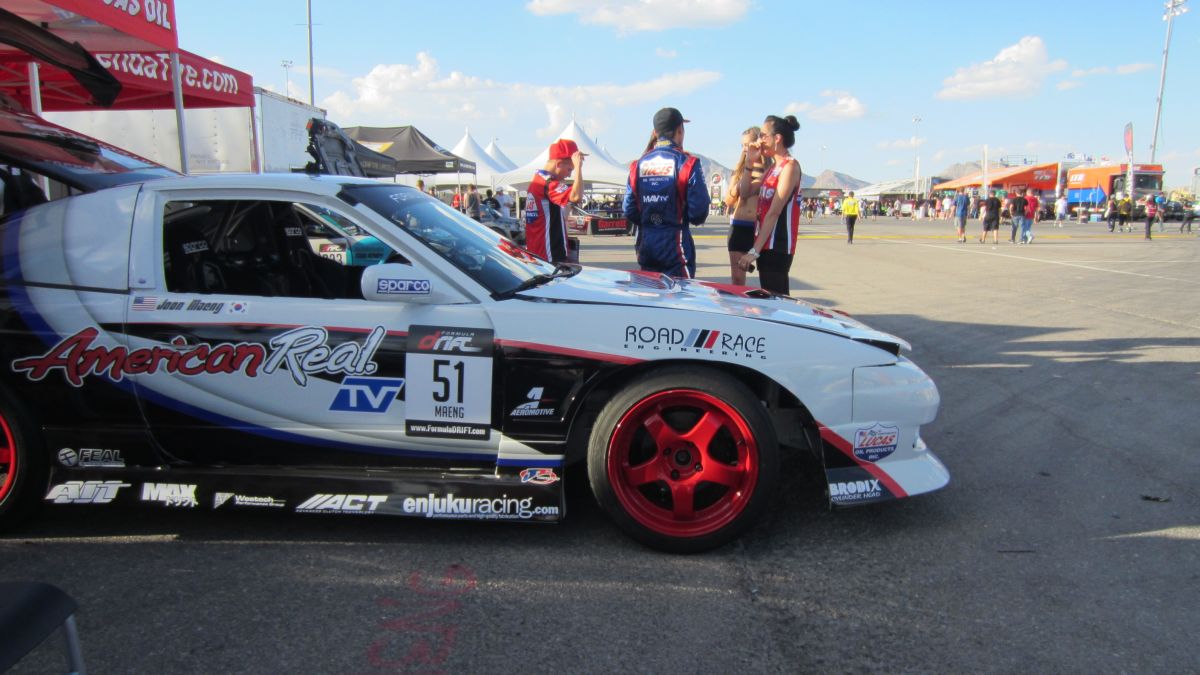 After being let go from Bergenholtz Racing, Joon Maeng decided to continue as a privateer in the Lucas Oil/Nitto Tires V8 S13 240SX. This car was a plain 240SX body shell that was built into the LS2 V8 beast you see here in just over a month and a half.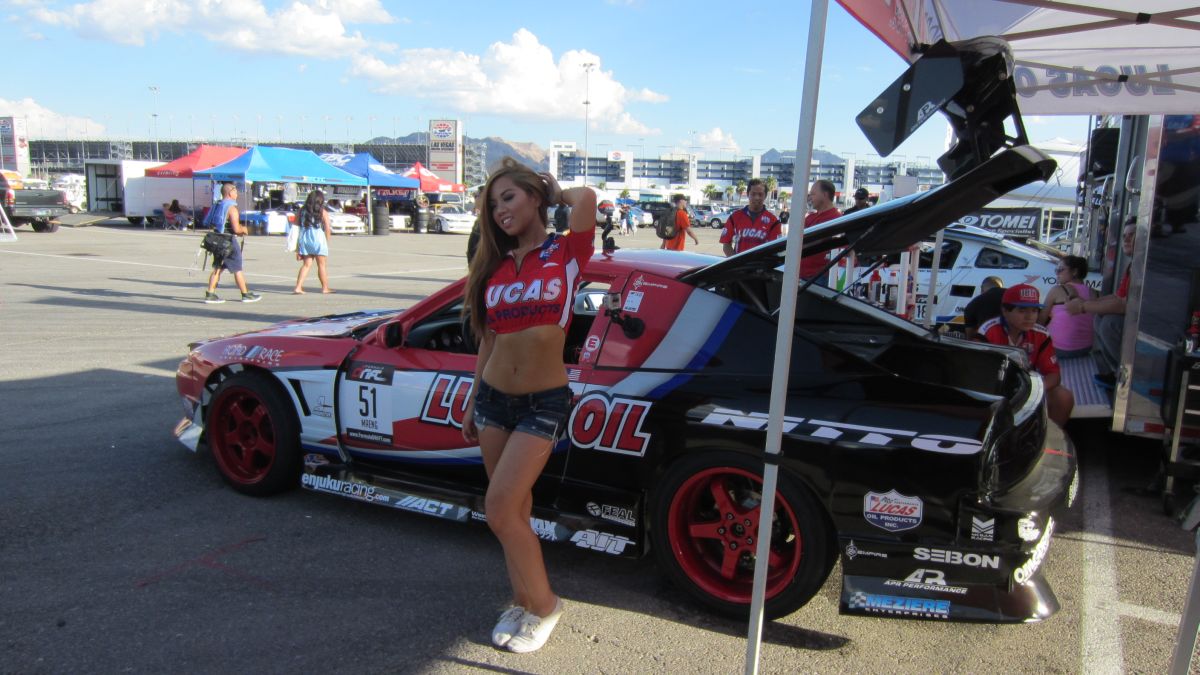 Nitto Tire, Sam's Auto Land, Parts Shop Max, Feal Suspension, Westech Performance, ACT and many, many other companies stepped in to help Joon make this happen.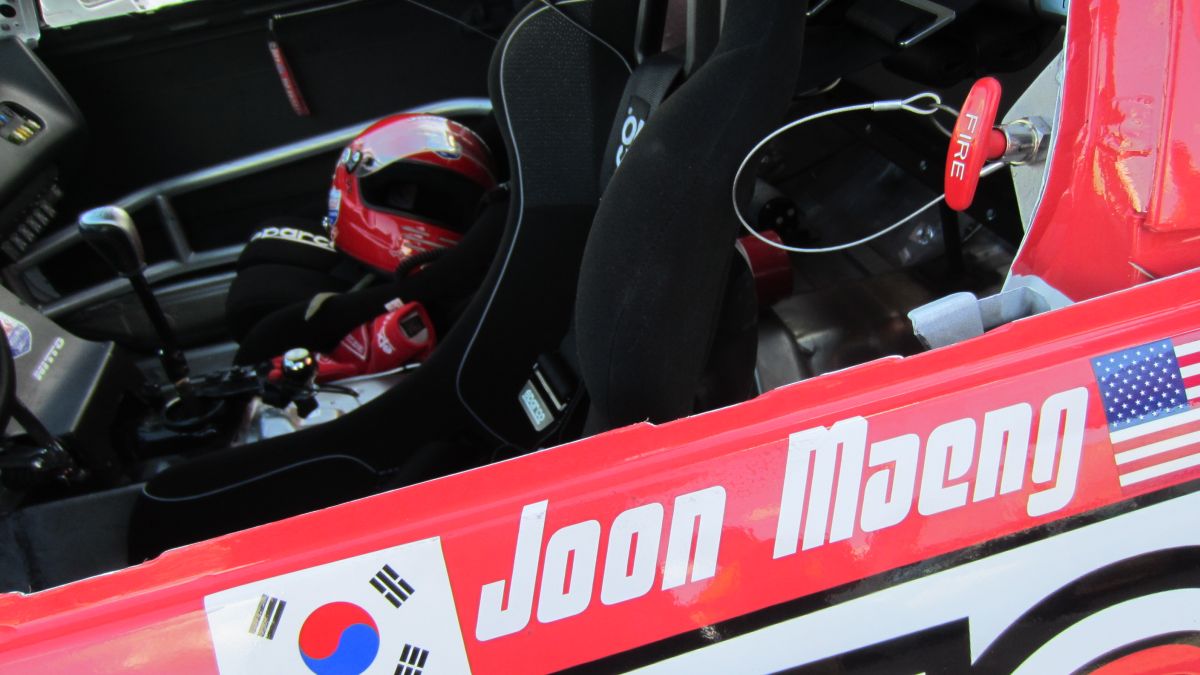 With some final suspension adjustments Joon qualified 12th Friday night with a clean 82 point run. With the new course layout it was a night of big upsets.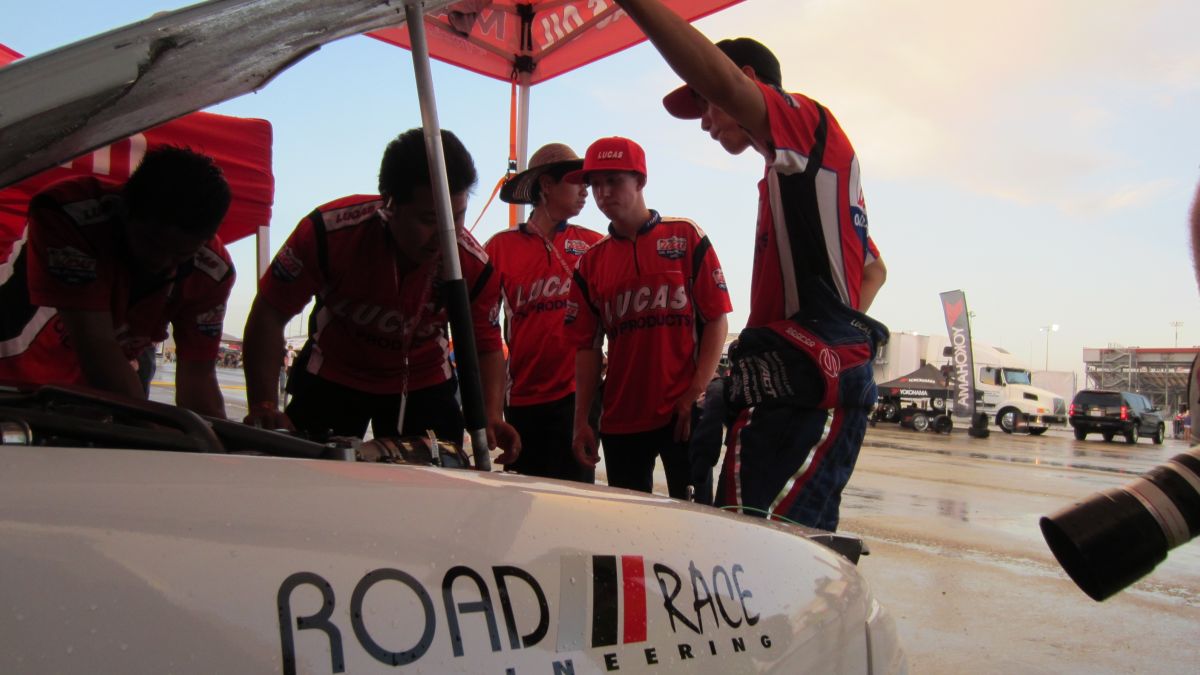 RRE mechanic Lod Tongkul is Joon's crew chief and RRE fabricator Art Thavilyati is the lead mechanic on the team.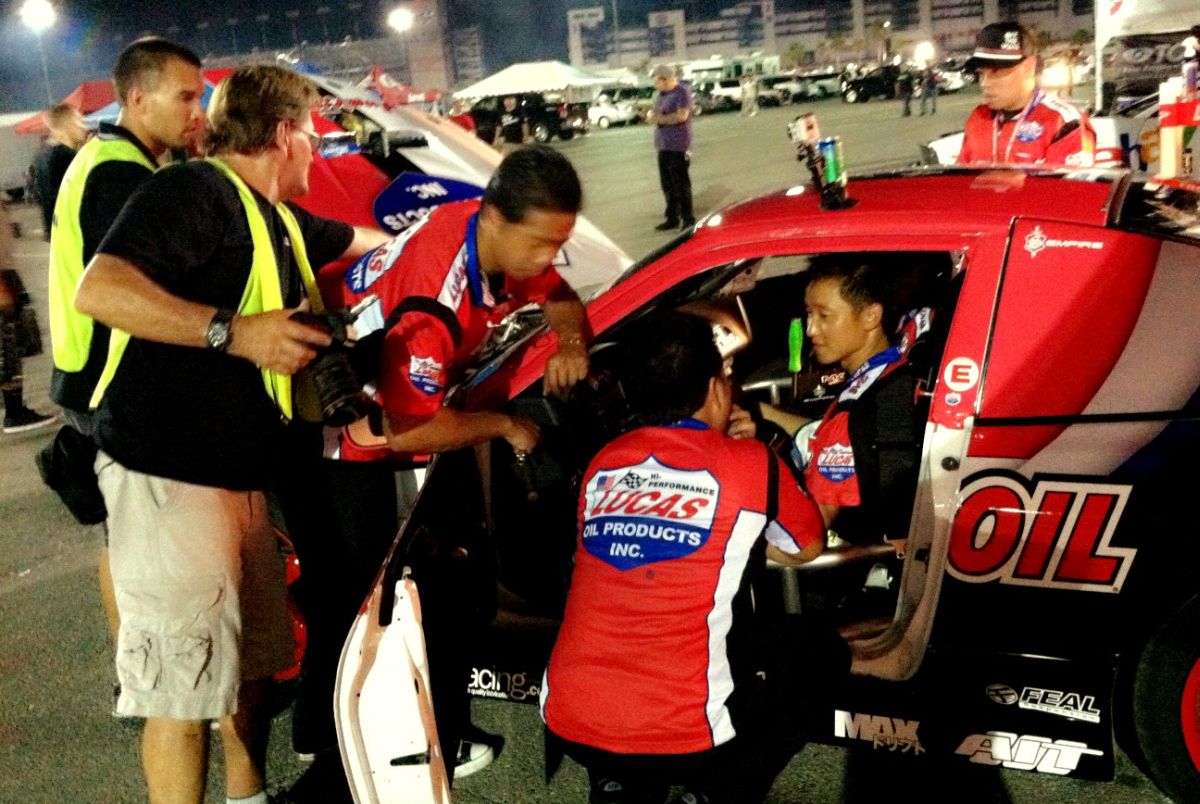 Checking the weather RADAR there was a thunderstorm on the way. After a few fits and starts of sprinkles, the rain finally came down hard enough to send everyone running for cover. Being down on power we welcomed a wet track to help even things out.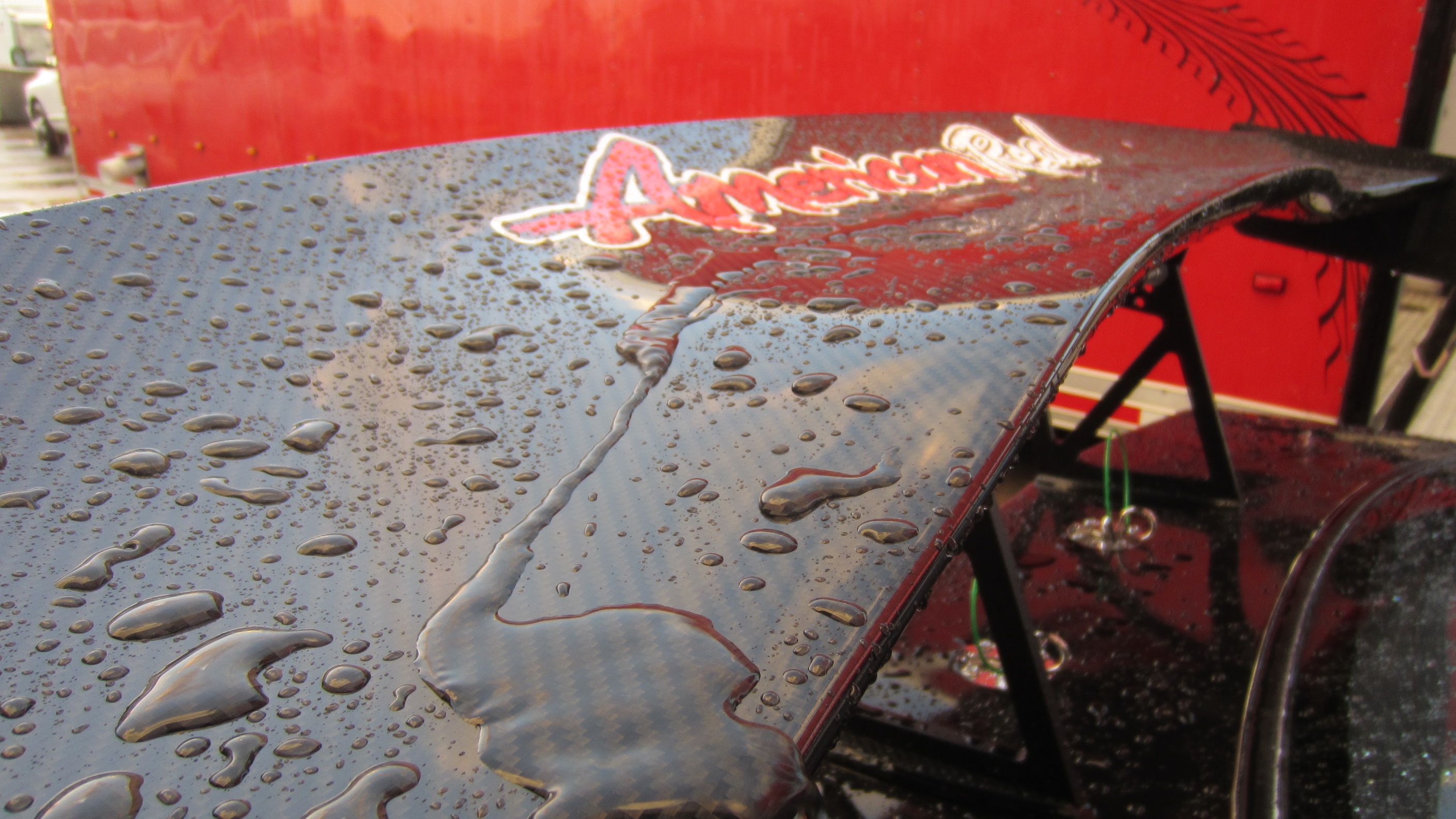 But all it did was to wet the course and make things muggy just before Top 32. By the 2nd pair of cars that ran the course was completely dry.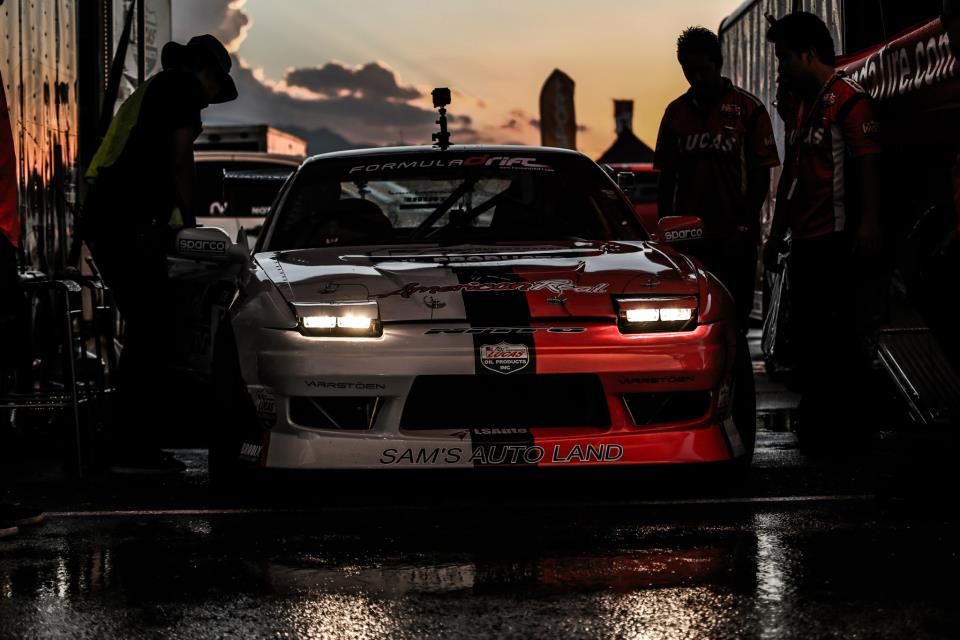 The rain only lasted long enough to make a mess of the pits. Joon and Lod heading out for the top 32 Grid.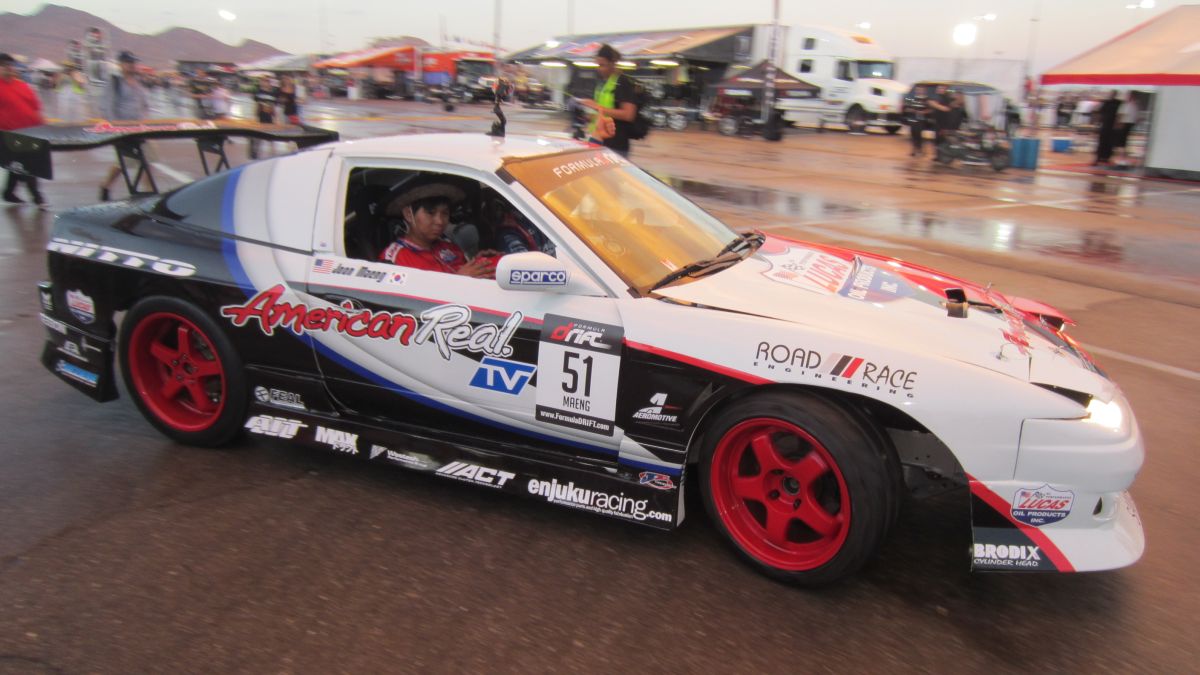 The difficult thing was that we had to go up against Luke Lonberger's Covette. His car has been dialed in for the full season and makes a couple hundred more HP. The Corvette was able to beat Joon and Lonberger moved on to the Top 16.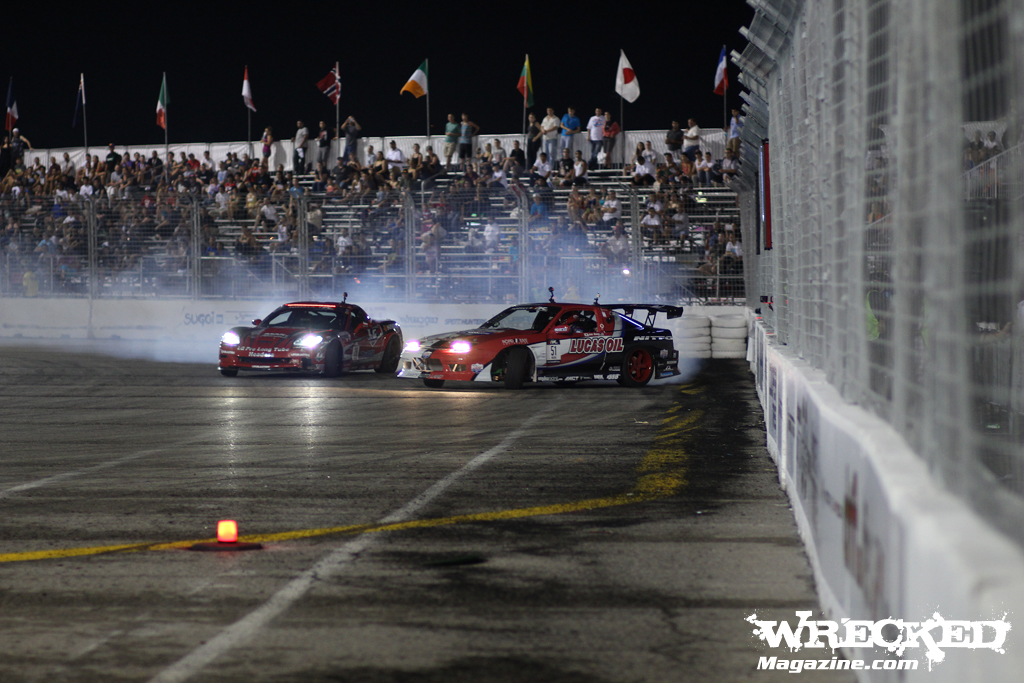 The whole team together after the race. From left to right: Photographer Big Dave, Sam, Lod, Grace, Art, Holly, Rossy, Gee, Ruben, Joon, Linda, Jack, and David.
Holly Lee was decked out in her Lucas Oil uniform. She is the official RRE Lucas Oil FD model.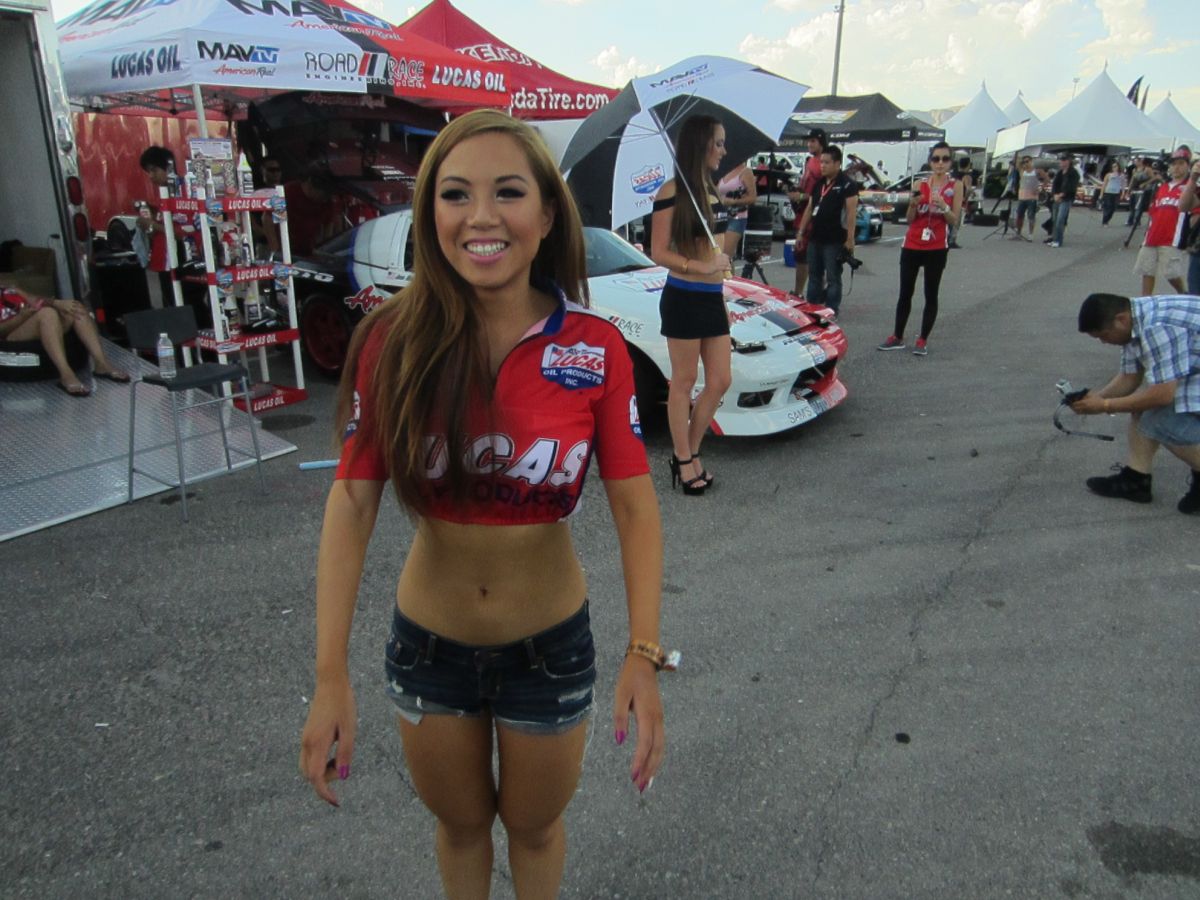 Sarah Carter was helping out too with RRE umbrella girl duties.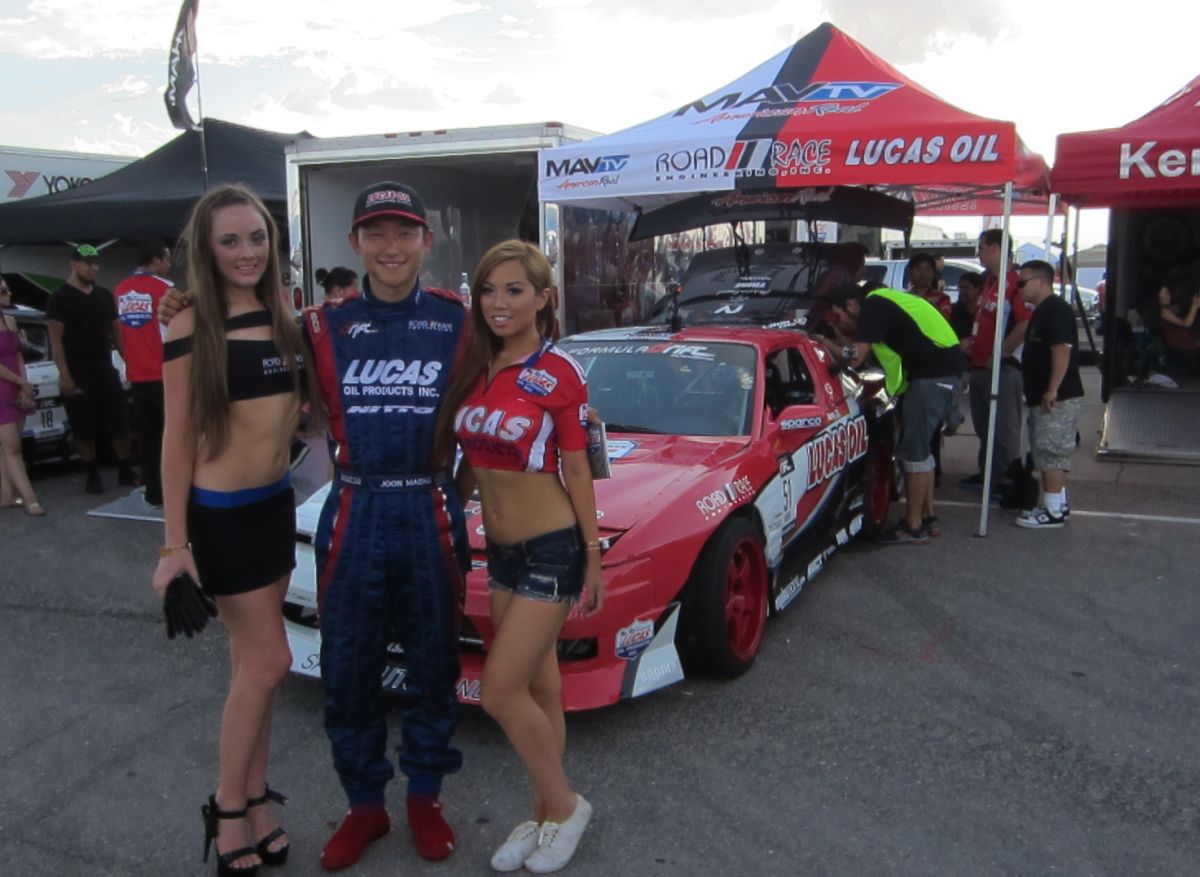 Joon is set to head off to Tennessee for the LS Fest sponsored by Lucas Oil. The next mods for the S13 will be a Jerico transmission for some smoother shifts at high RPMs and better gear ratios. Look for us at the final Formula D event at Irwindale CA on October 12-13th!