Edmunds Inside Line – GT30 Tuning
By Jason Kavanagh | September 17, 2009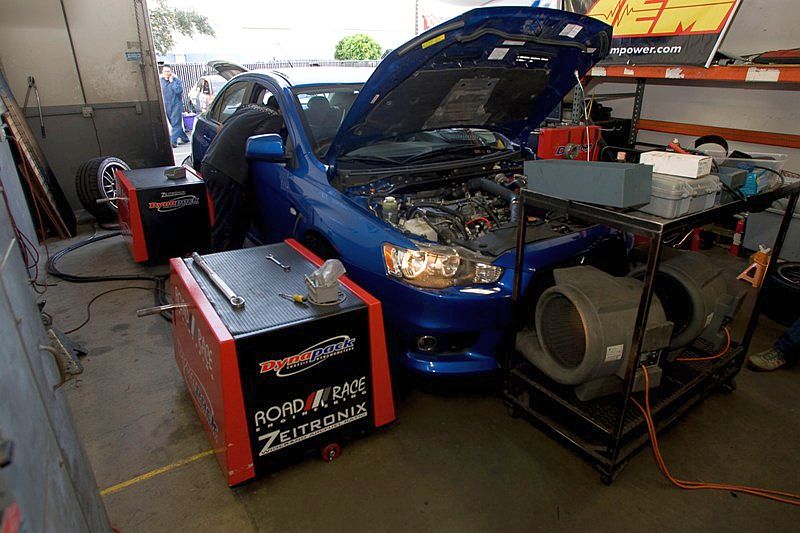 Some tuners use ECUFlash. Others swear by EcuTek. Mike Welch of Road Race Engineering, on the other hand, doesn't play favorites.
While Project Evo X, our long-term 2008 Mitsubishi GSR, was in his care, Mike constantly switched between the two calibration interfaces while on the dyno. It turns out that certain functionality and datalogging can only be accessed through the EcuTek interface, while other tables are better served by ECUFlash. An ECUtek license costs real money, though, and uploading changes to the ROM takes several minutes instead of seconds. So he uses both. These are the tricks you learn when you've been modifying Mitsubishis since 1994.
After adjusting the calibration on the dyno until he was satisifed it was producing safe and consistent power, checking the vitals on the street and making subtle tweaks, he was done tuning Project Evo X with the Garrett GT30R turbo.
The rest of the story and Dyno Charts on Edmunds blog