EVO 9 AEM Meth Kit Install
Any meth kit is only as good as its install, here is one EVO 9 AEM Meth Kit Install:
AEM one gallon tank mounted in the left rear 1/4 panel behind the trunk liner: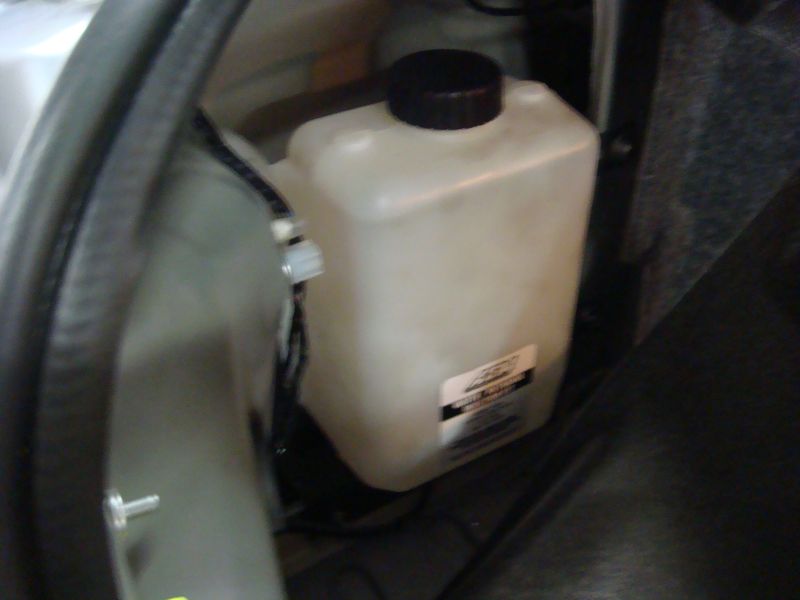 Later went to a 5 gallon tank with a full size spare tire: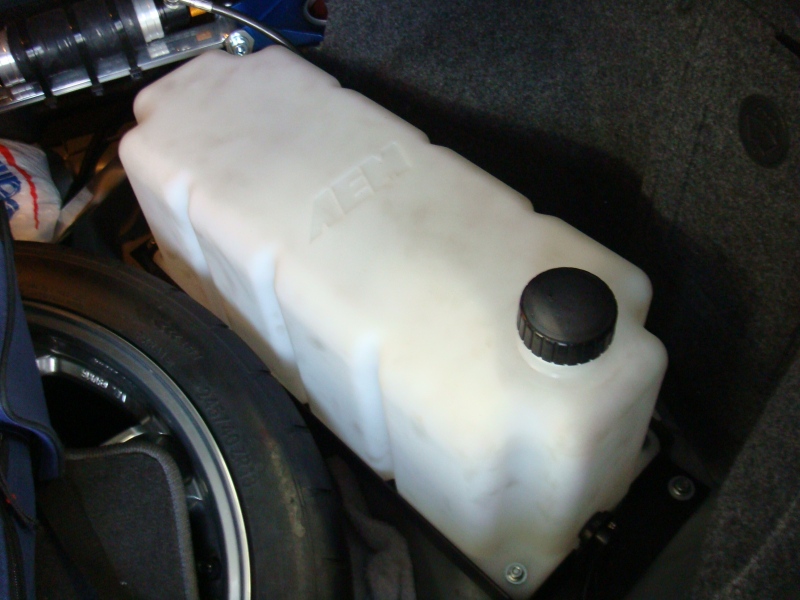 The pump fits nice under the spare tire: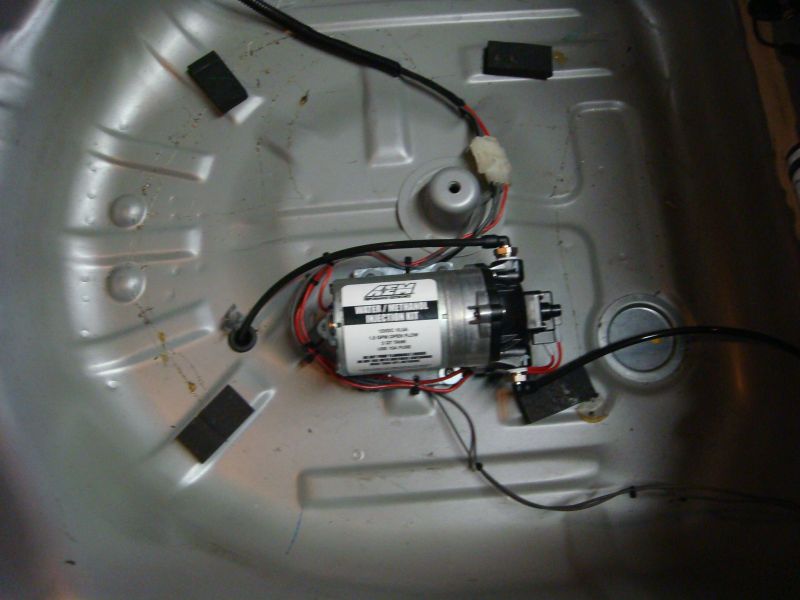 The hose runs through a grommet out through the spare tire well. Keep it protected from road hazards by tucking it up above everything. Insulate it and tie it on well.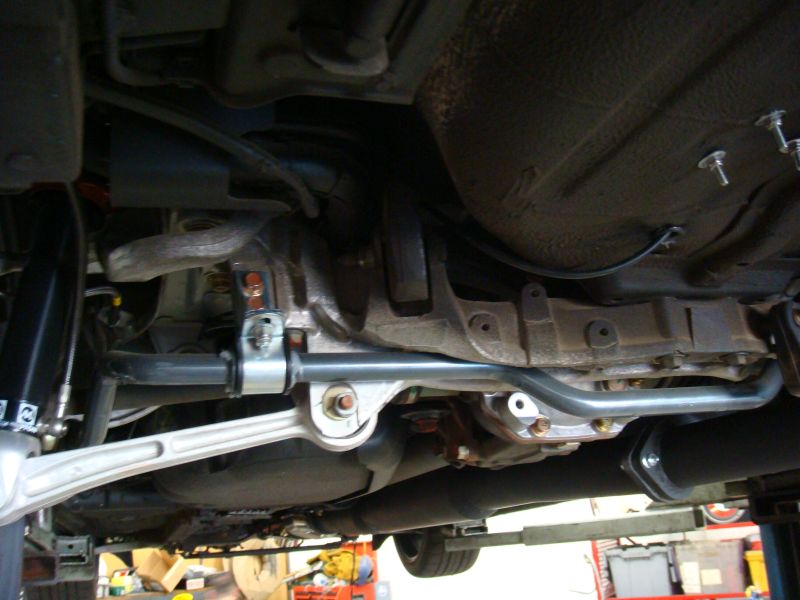 Controller is mounted in the glove box with Velcro.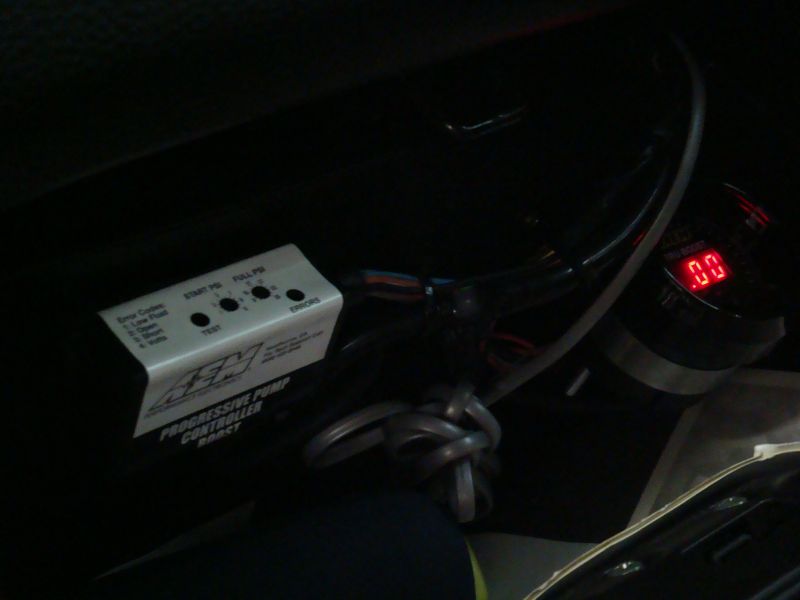 Not much is visible unless you really dig: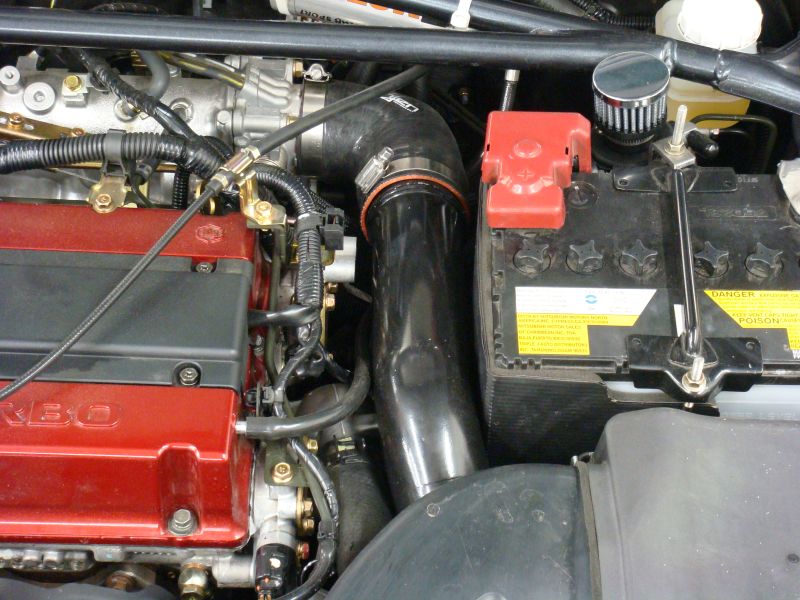 Nozzle installed in the intercooler pipe. Threaded fitting is welded in to the pipe. You can also see the fail safe pressure switch. This is using a tephra dual map mod tune. The dual map is activated by the meth system. On this and most systems we install, everything is wired so that the float in the tank needs to be happy and pressure in the meth line is at minimum pressure… then the ECU is on the meth tune and the boost is on high boost. If you run the tank low, if there is no pressure in the hose, then you are on a regular 91 octane tune and normal 22ish psi boost.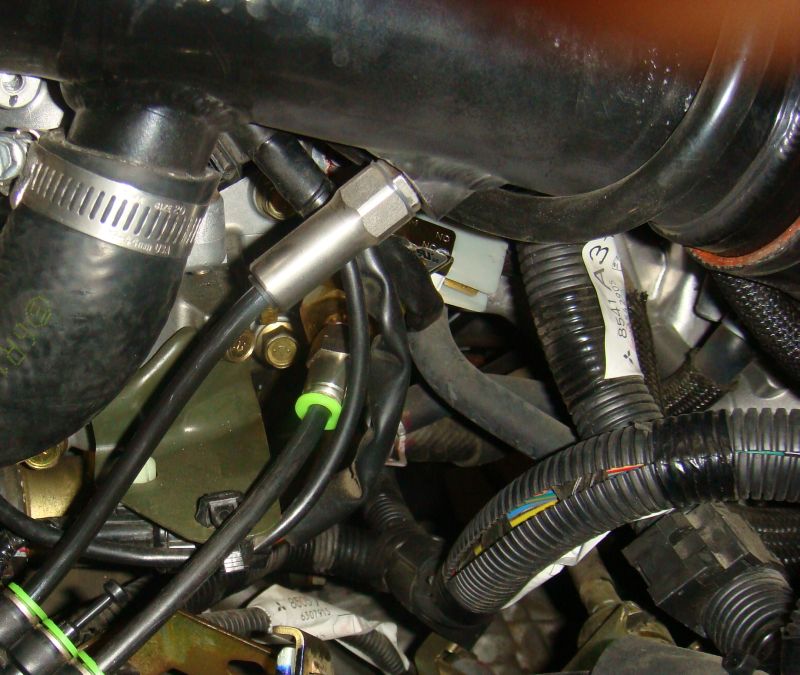 Another AEM Meth Kit install on an EVO 9:
Pump hidden under the spare tire: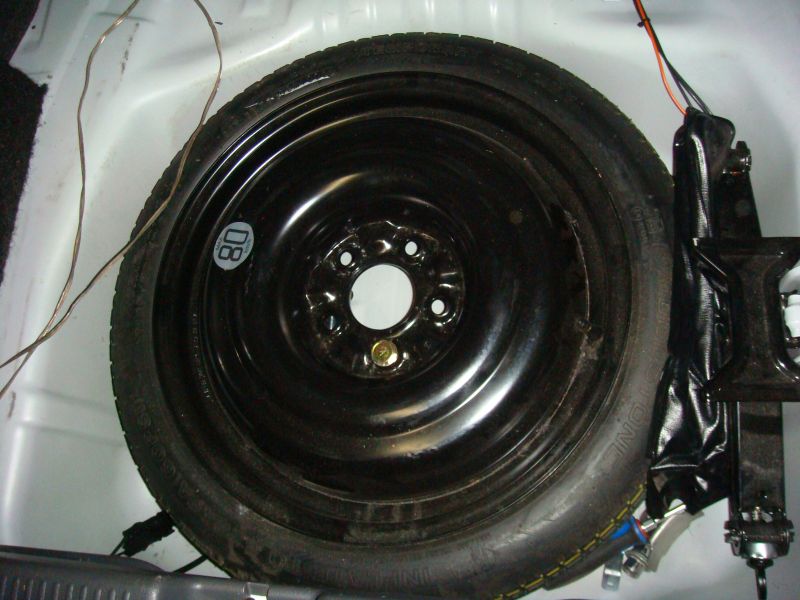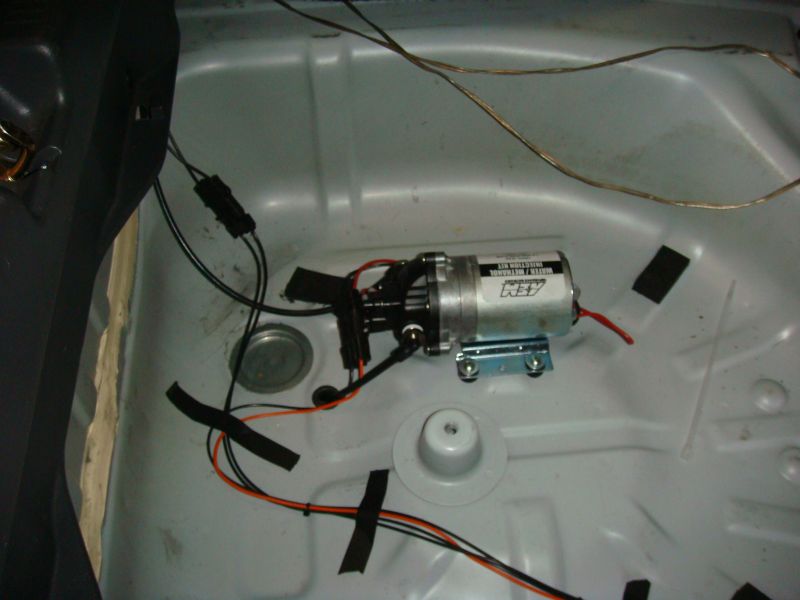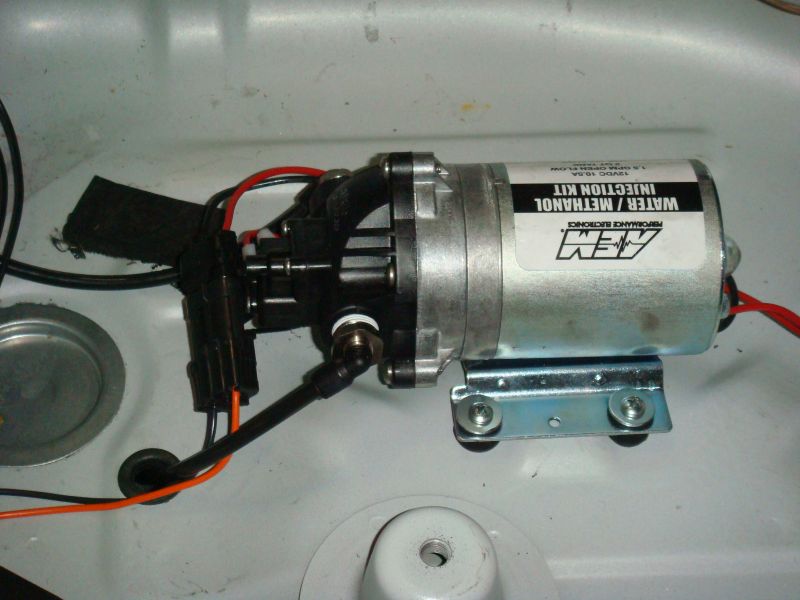 One gallon tank mounted behind the 1/4 panel inner trunk trim: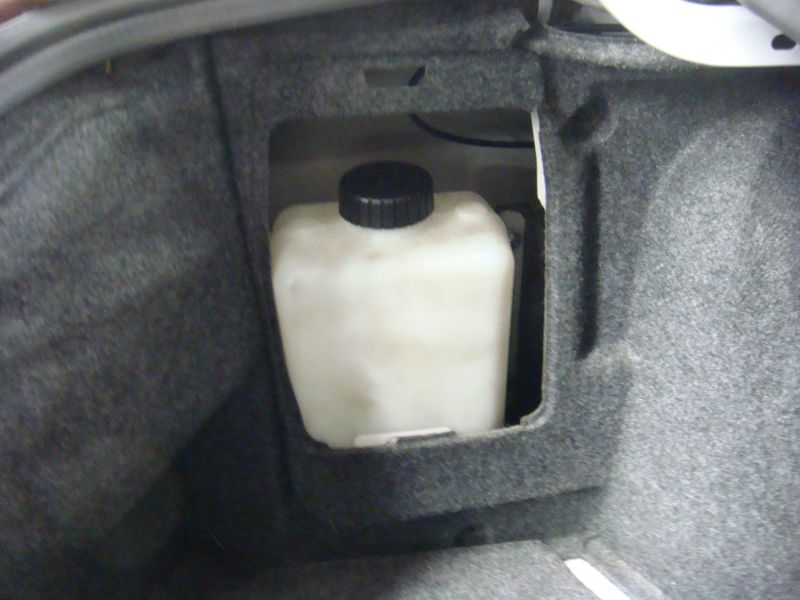 Tank bracket: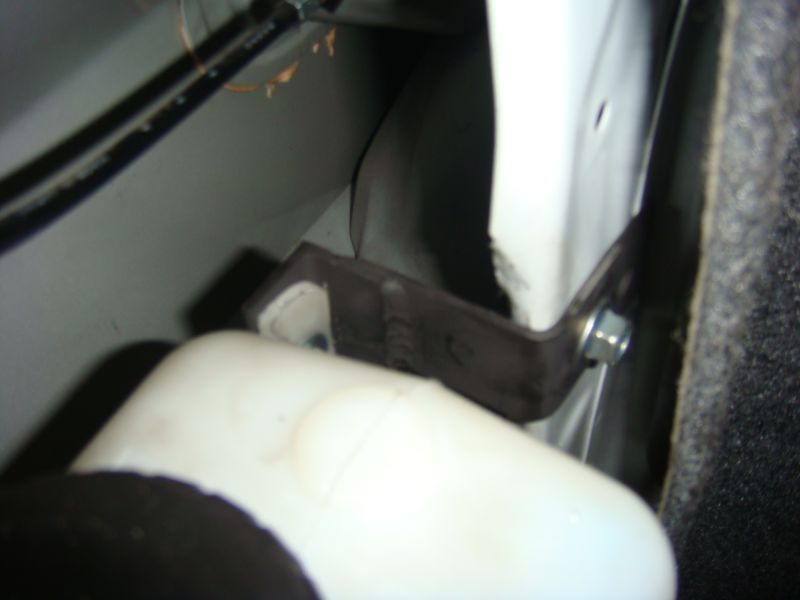 Hose routing, protected and insulated from harm as much as possible: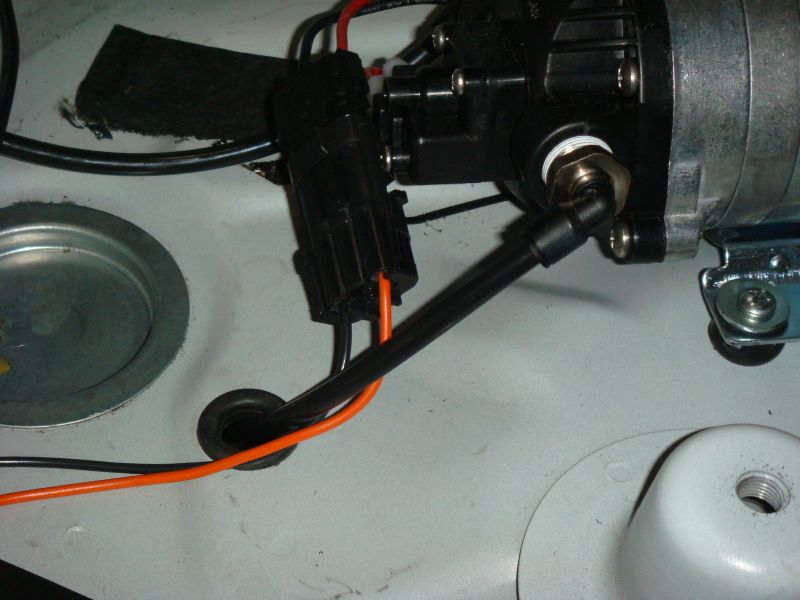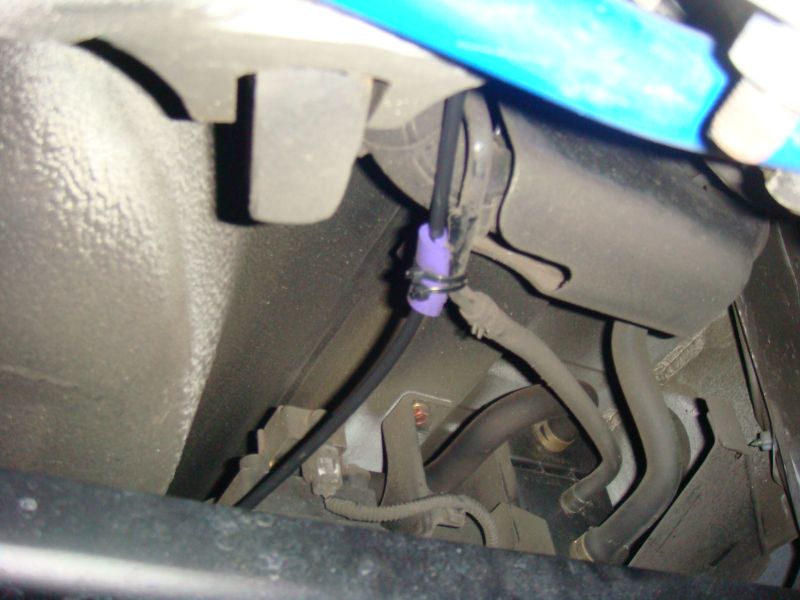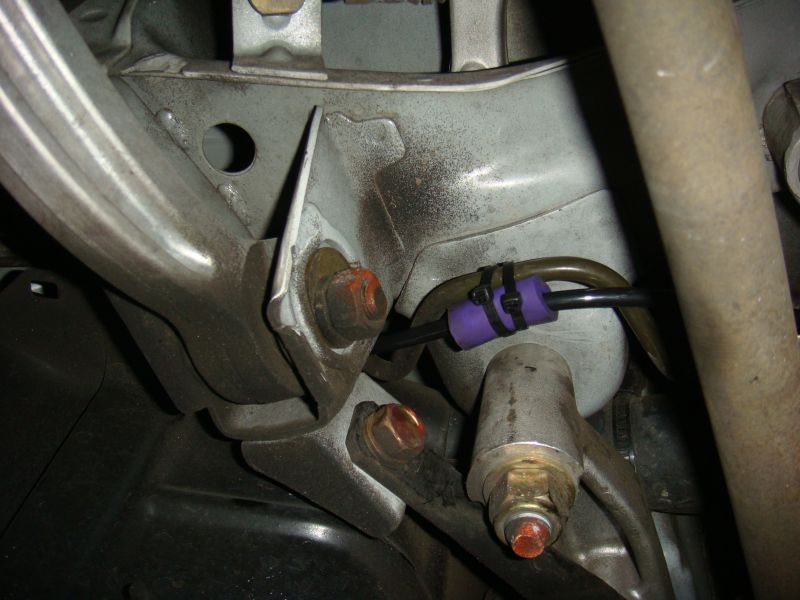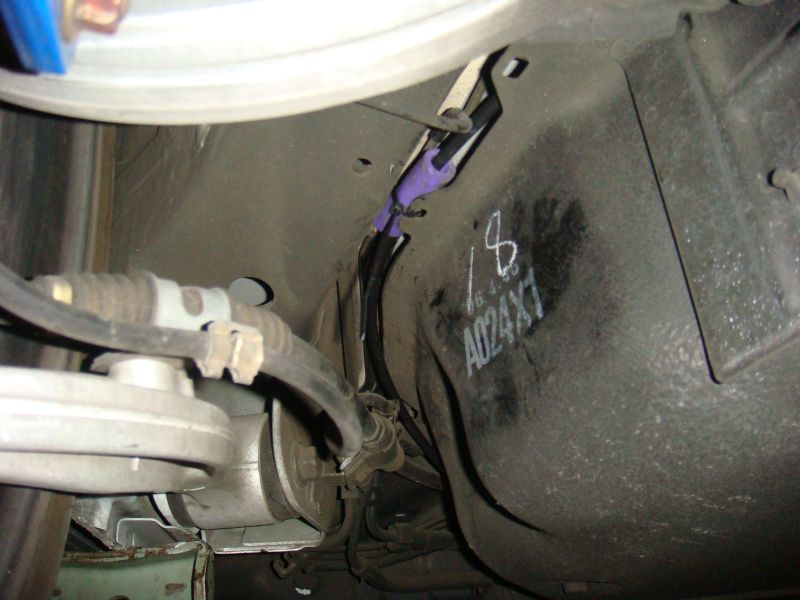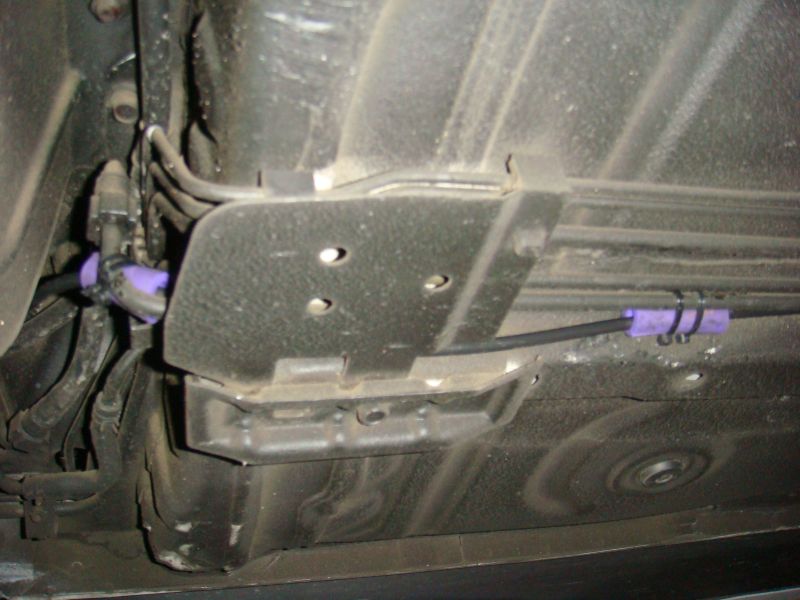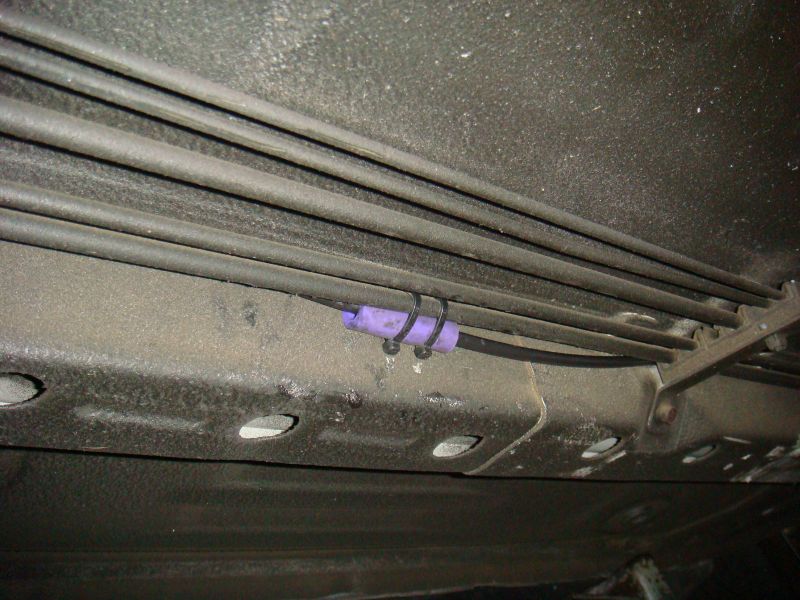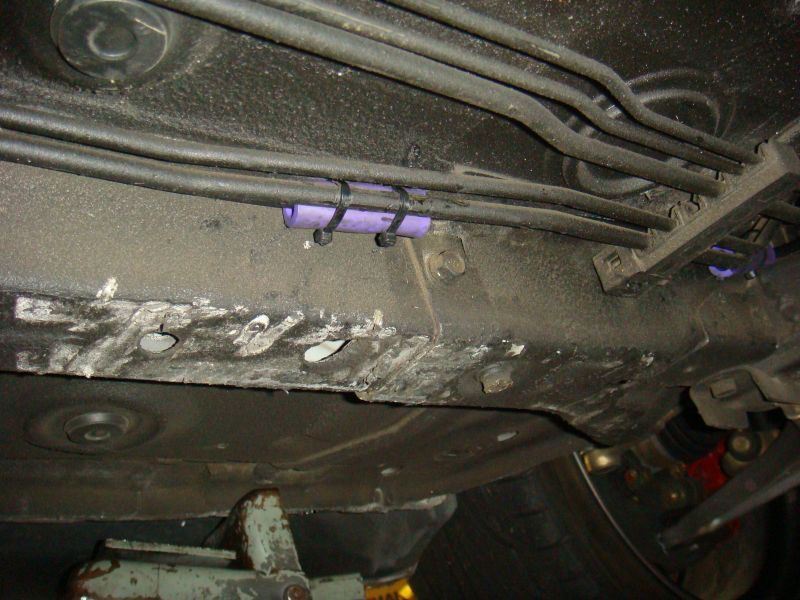 Spray nozzle mounted, always use the largest nozzle in the kit: