AEM Cold Air Intake For The EVO X 21-678C (2008-2015)
Price of $304.99 includes Standard Ground shipping within the lower 48 states.
AEM's Cold Air Intake for the EVO X uses their latest design technology to create and manufacture a high HP intake while remaining stealthy. The kit uses an AEM Dry Flow filter inside a large air box that is fed from the factory cold air ducting. We have tested this intake at a 16 whp gain on a stock car. The way that they have run the boost control recirculating hoses back into the intake raises boost a bit. The larger MAF housing cross section does two things. First, on an untuned car it will lean it out a bit. This is one reason that the AEM intake for the EVO X makes power. Once tuned, that benefit goes away to a point. But then the larger MAF does allow for more airflow into the motor. Once you have big cams, an upgraded turbo and more, then the larger 3″ MAF along with proper tuning will get you greater gains than the intakes that use the stock MAF housing (K&N, ETS)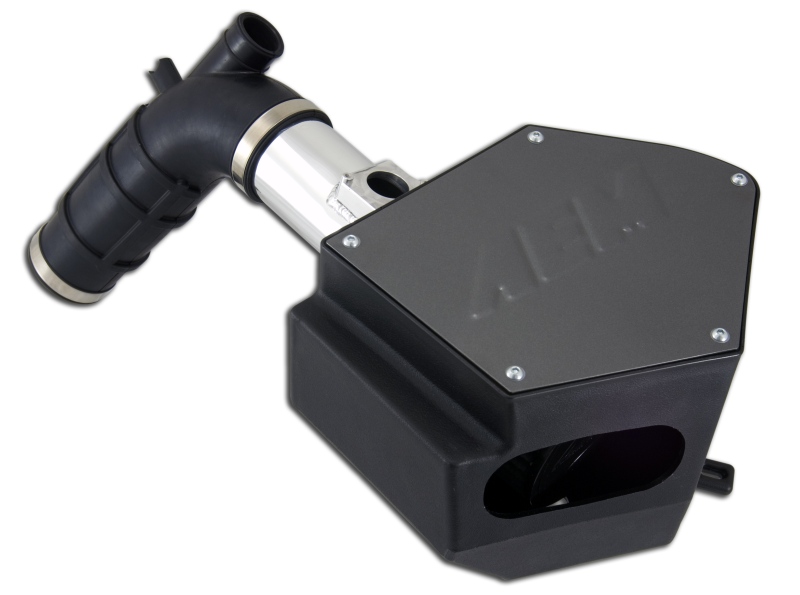 Suction tube is a molded EDM rubber piece. Looks factory. OEM quality.
Filter is inside the box: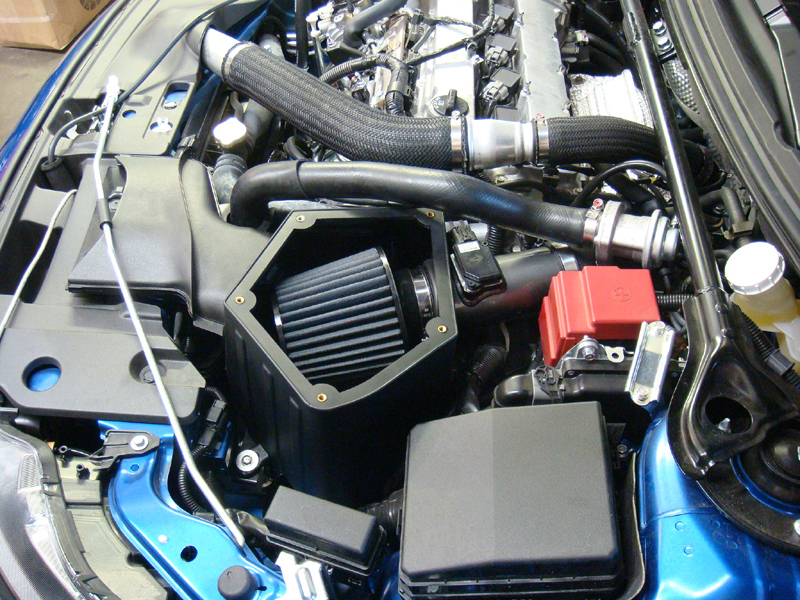 All done and buttoned up.