Ken's 4G Eclipse Spyder
Ken has been a customer forever here @ RRE.  He had a clean 1G Eclipse when we first met him. He landed a dream job @ MMSA for a while and used the opportunity to trade up to a 2007 4G Eclipse GT. Ever since he picked it up he has been slowly modding it.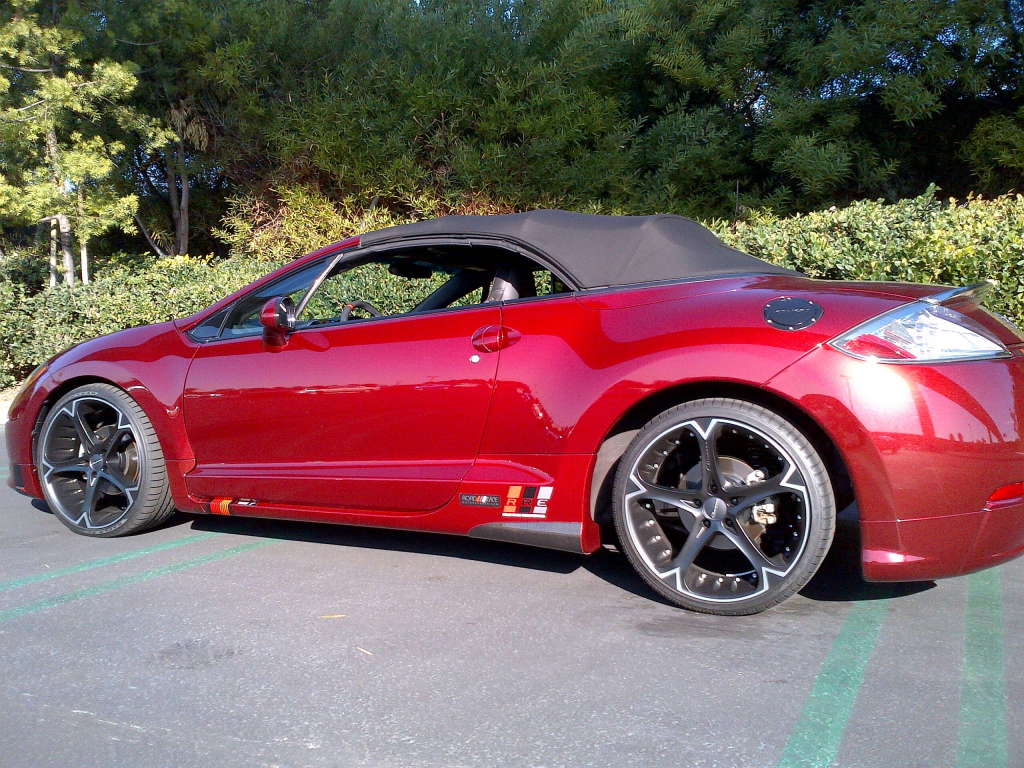 Getting a 2007 Spyder GT V6 with 6 speed manual was tricky. As MMSA continued production into 2007, manual transmission GTs became super rare, they were thinking that people would only want autos. The color is called Ultra Red Pearl and it has the factory aero kit and Premium Package.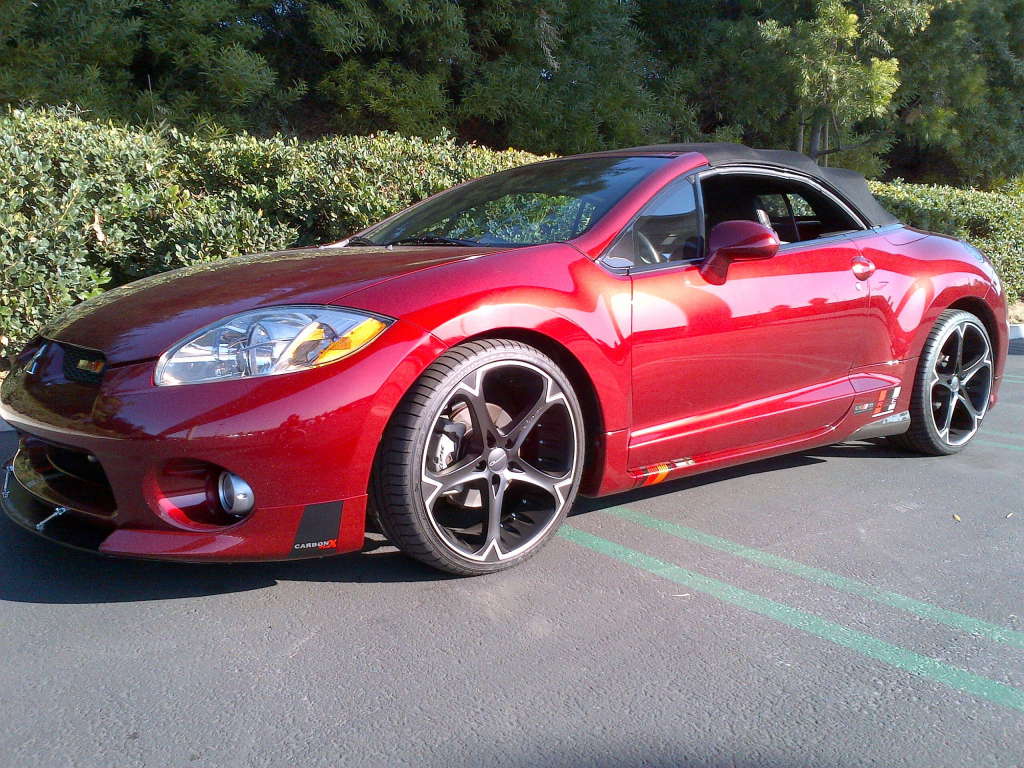 Ken had us install a MagnaFlow cat back exhaust and an Injen intake. The 4G GT being a large 3.8 liter V6 has a great burble and rumble to it when you add an aftermarket exhaust system. Mix in the sound from an open intake at full throttle and it is difficult to keep your foot out of the loud pedal :-) We lowered the car with Eibach ProKit springs. Ken went with some super pimp 20″ Giovanna wheels with Goodyear F1 Asymmetrics 245/30/20 to try to fill out the huge wheel wells that come on the 4G Eclipse.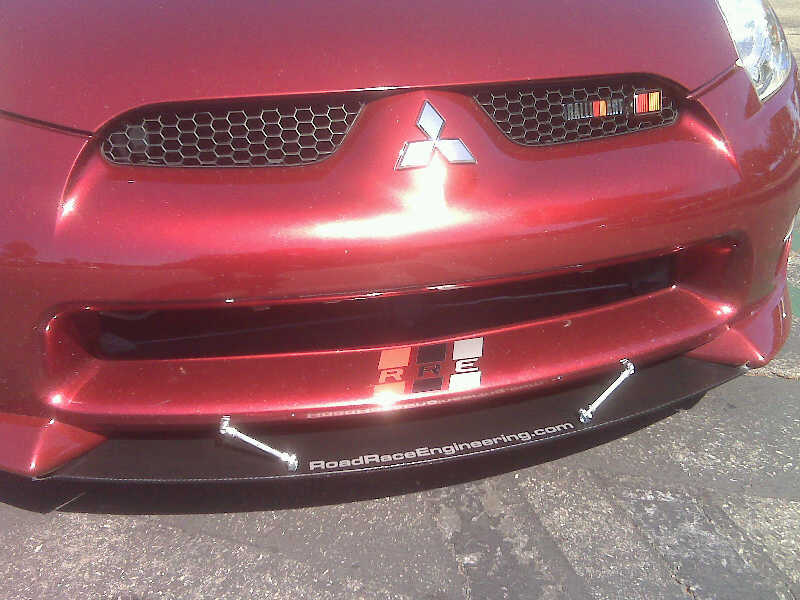 Ken fabbed custom front splitter himself along with the custom carbon side pieces and carbon interior trim, MOMO shift knob and the RRE emblem on the dash finish off the interior nicely.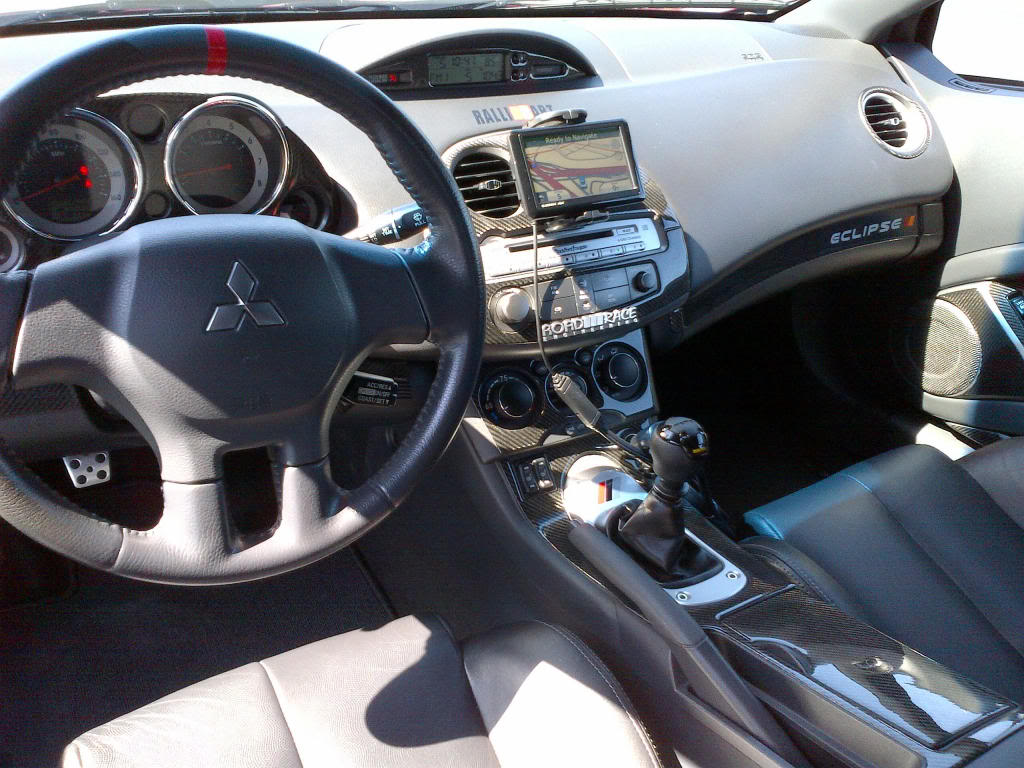 Ken got a pic in the January issue of Super Street magazine in the Reader's Rides section!