Dr. Alex's EVO 6 SEMA Varis Widebody Project – Getting Started!
Here are some pics of the work that we are getting started on here. Varis carbon wide body kit, Stoptech Trophy Brakes need some bigger wheels so that means we'll need a wider body and chassis clearance. The interior will get new seats and a full detailing. The car already hit the dyno for a retune after the motor was all broken in.
Before Pic (remember this skinny little plain EVO 6 so you can compare it to the finished monster)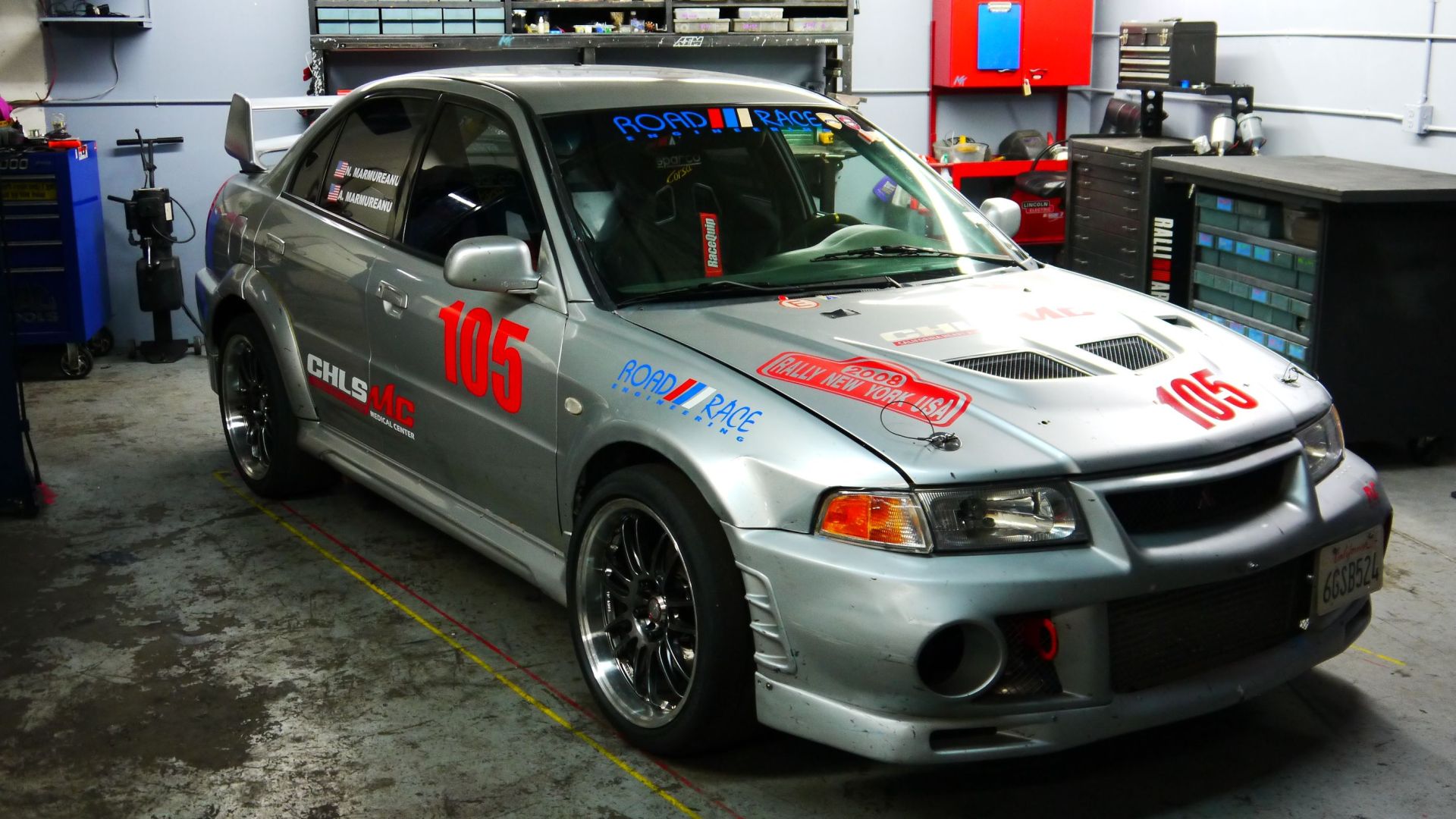 All stripped down.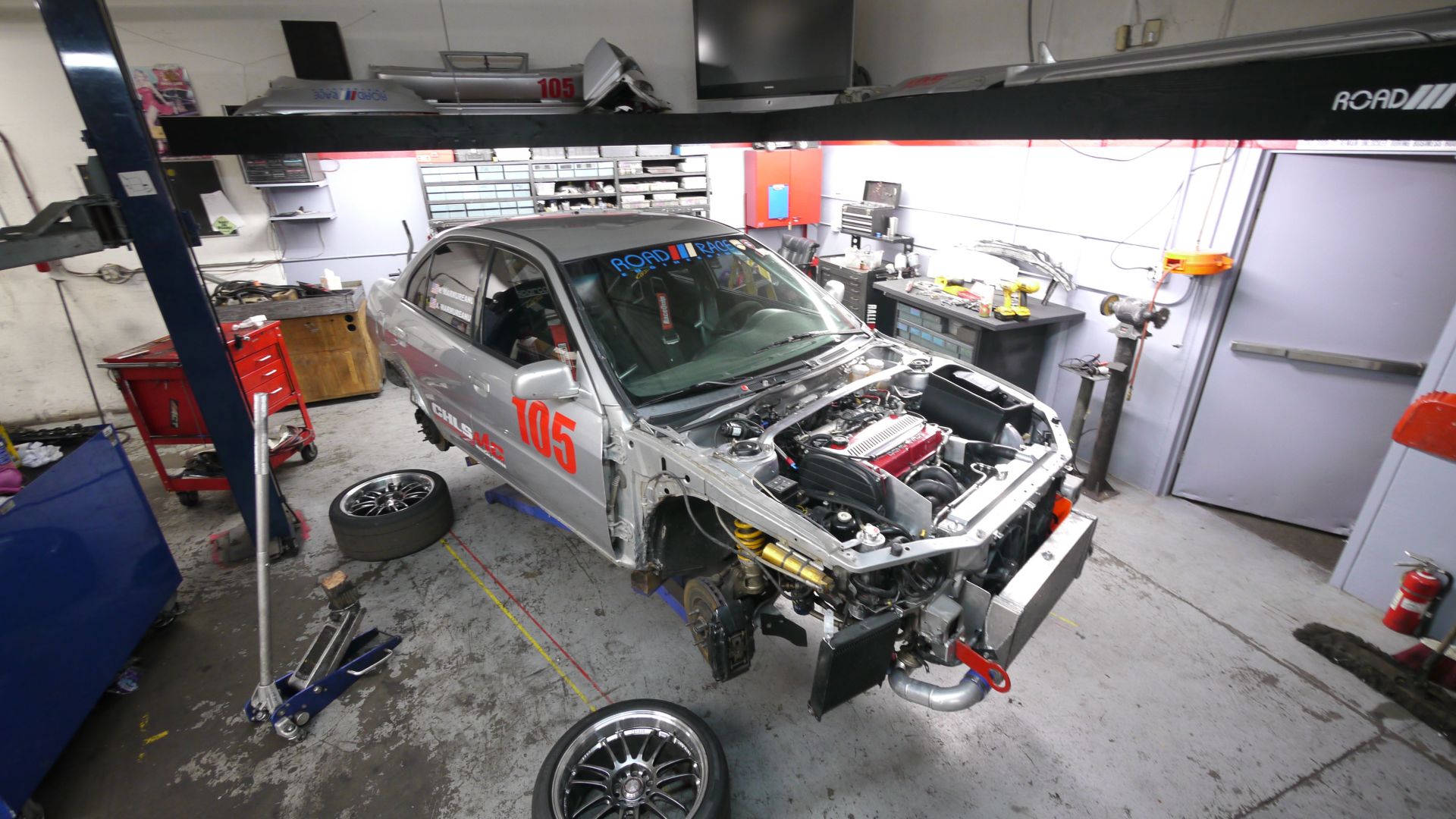 Initial fitting of the body work, Here it is on 9.5″ Volk RE-30s. The eventual wheels will be Volk TE-37 Super Lap 18″ x 11″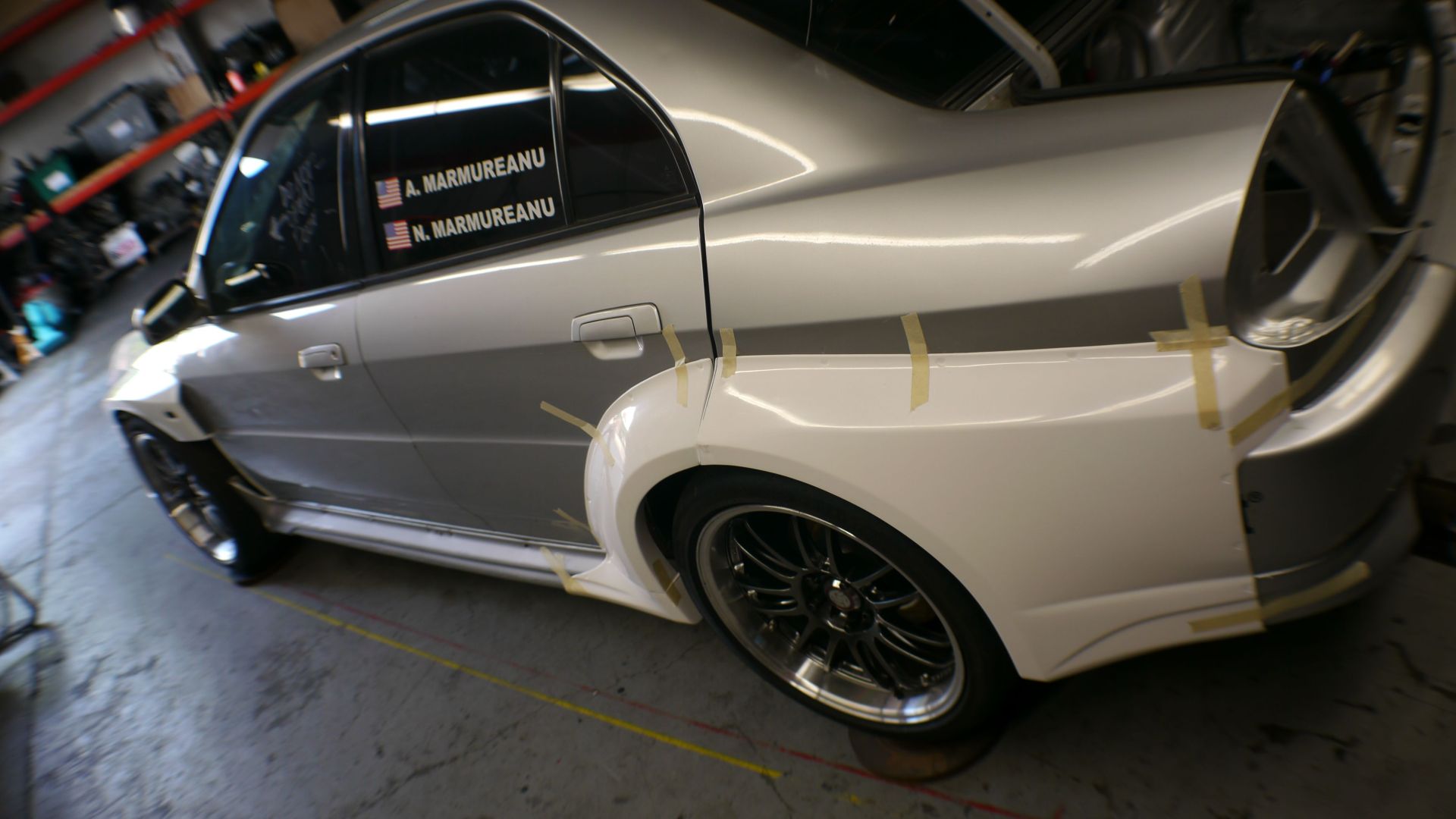 little stock brakes and the Rally Ohlins will be replaced later with Stoptech Trophy big brake kit and Muellerized Ohlins Road and Track coil overs.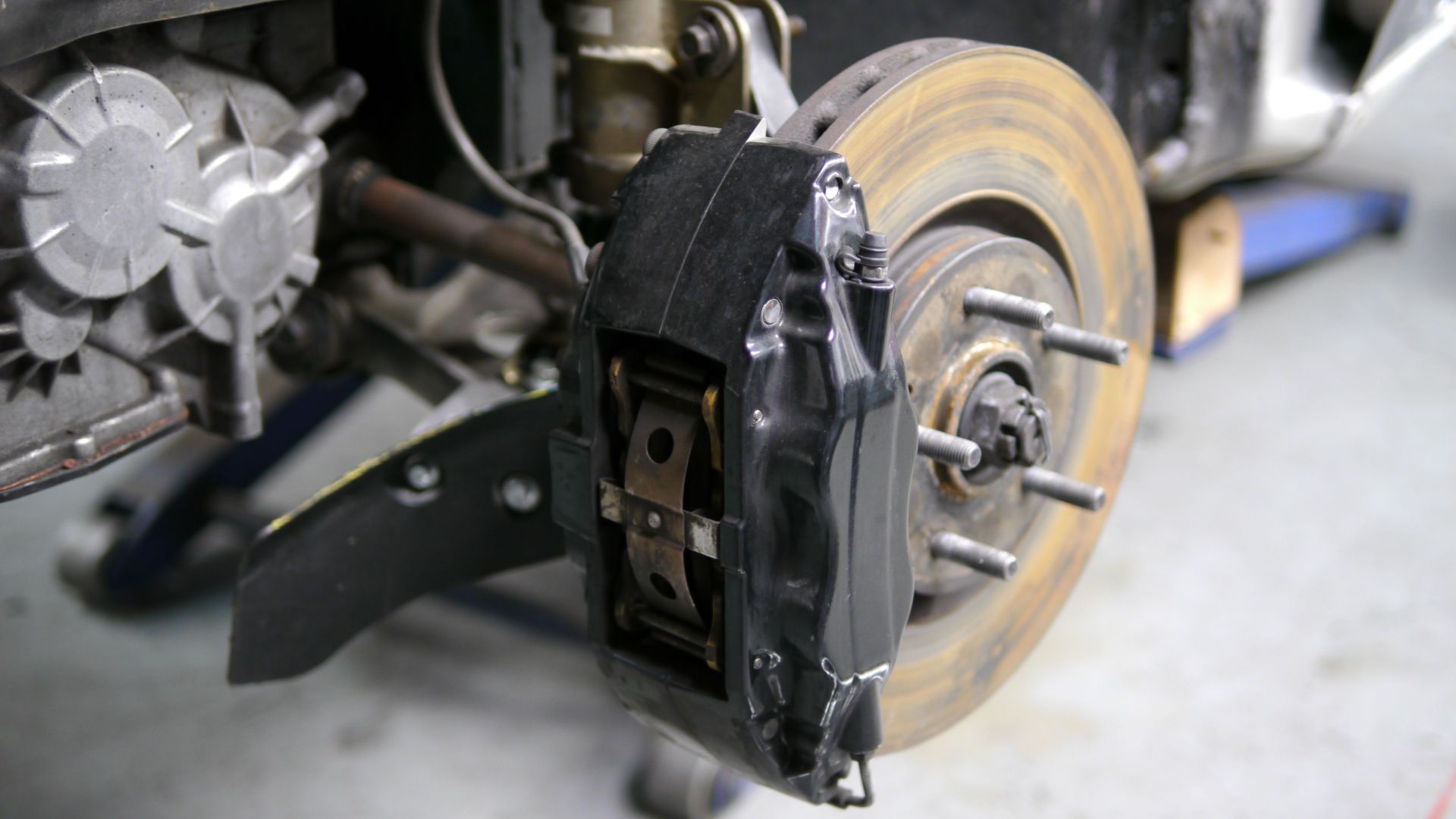 Full Photo Gallery: