RRE Competition Stainless Steel Race Headers Eclipse GT V6
RRE Competition Stainless Steel Race Headers Eclipse GT V6
$630 plus $45 shipping within the lower 48 states. Contact us for shipping rates to Canada. Include your full shipping address. If you see a crazy price when adding them to the cart, it is because they are out of stock and in production. Contact us to get on the wait list for the next batch.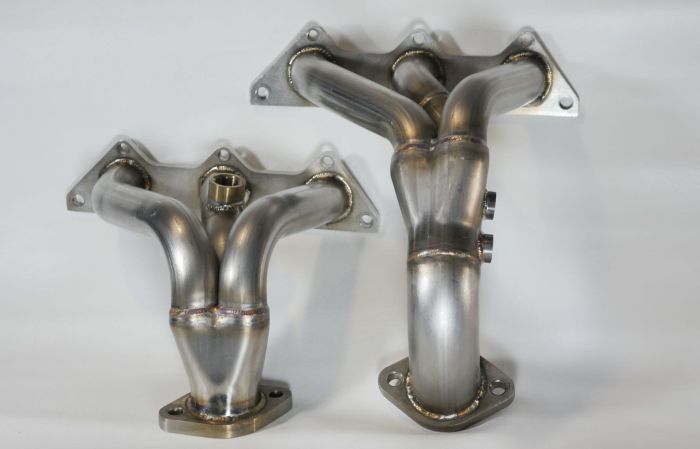 These SS headers free up the exhaust flow tremendously! With these headers, an intake and cat back exhaust you'll be close to 300hp at the wheels. Price includes a pair of direct bolt on 3 into 1 stainless steel headers and all necessary fittings and adapters.
Made in the USA!
Not for use on public highways vehicles in the USA. Not for sale at all within California.
RRE GT Header Info, Install Tips and Pics