Pikes Peak 2016 – Jeff Denmeade – Middle Section Practice
Friday is the last of 4 days of practice on the mountain. For us, this was the middle section. This starts at Glen Cove just past the ski area and goes up past the tree line and through the "W"s and stops at Devils Playground. All the go up a couple minutes apart. Once all the cars go up, they clear the road and send everyone back down. The cars do any prep or changes and go back up again. We hope to get 4 or sometimes 5 runs on a short section like this. The drivers don't get to connect the entire course until race day.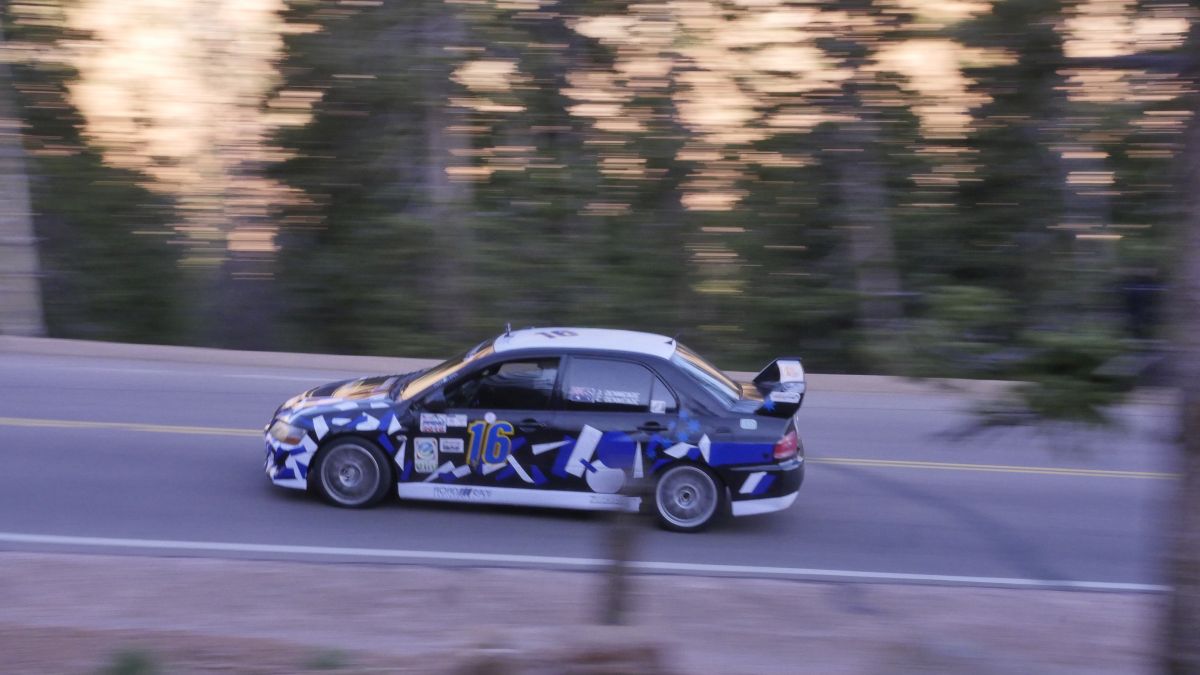 The car had been running fine all week. We were looking to see how the additional ducting that we had made the day before had changed. In the practice sessions we run from daybreak until 9 am. The weather is very cool. But come race day our start time wont be until about noon. And instead of running a short 4-5 mile section, we'll be running the entire 15 mile course flat out. We wanted to compare coolant temps here with the higher to[ section that we ran earlier in the week.
We were also able to track the tire pressure at the altitude went higher to best set a start pressure. The run group that we are in has some wild cars. A good Pikes Peak car always looks like it was drawn by an 8 year old. Because of the thin air up this high, the aero is always exaggerated. You end up seeing crazy open wheel cars with giant double wings in the front and rear. Tunnels and diffusers, canards out a foot in each direction. We see the open class electric cars of Rhys Millen and "Monster" Tajima, stock cars, Mike Ryan's Freightliner semi-truck, every concept of an open wheel car you can imagine…
Here is a video of the middle section practice run. One run, three different camera angles back to back.