Mitsubishi Owner's Day 2014
Road Race was excited to get involved with Mitsubishi Owner's Day once again.
We hosted the dyno contest for the day, and were running cars on and off the dyno the whole time.
RRE Family driver Coco Zurita was in the booth, signing autographs and talking to fans all day, alongside RRE model Erica Ocampo.  There was a little something for everybody, and we stayed busy all day.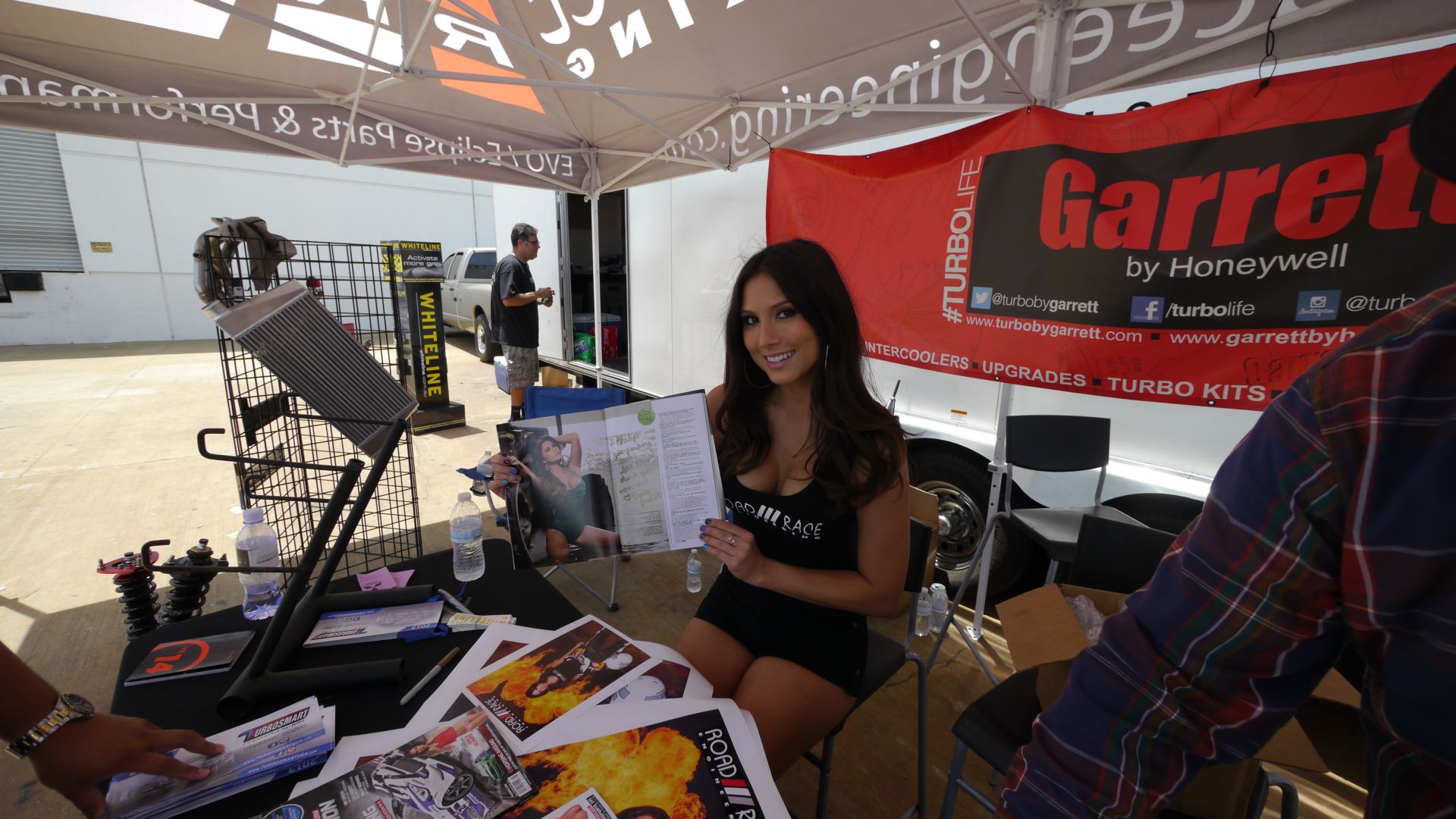 Thanks again to our sponsors Turbo by Garrett and Turbosmart for helping us out with awesome raffle prizes!