EVO is SCC Magazine Car of the Year!
MMSA had a  ceremony to mark the receipt of the Sport Compact Car magazine Car of the Year at the Cypress headquarters this last week. RRE was invited to bring our shop EVO race car along with a bunch of guys from www.socalevo.net. Basically anyone that could get the day off from work came out.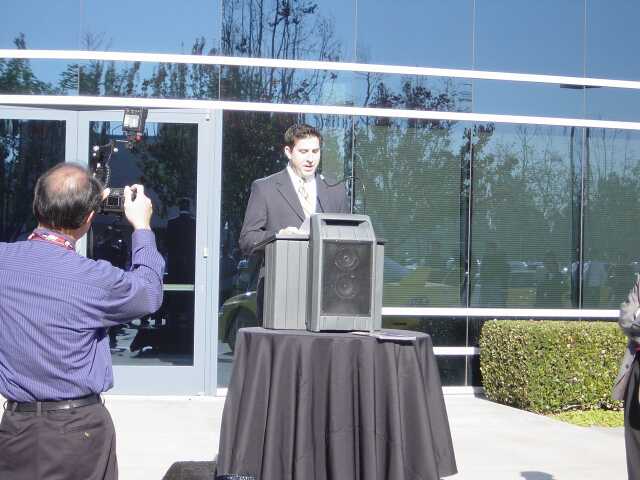 SCC Mag Editor Scott Oldham presented the award.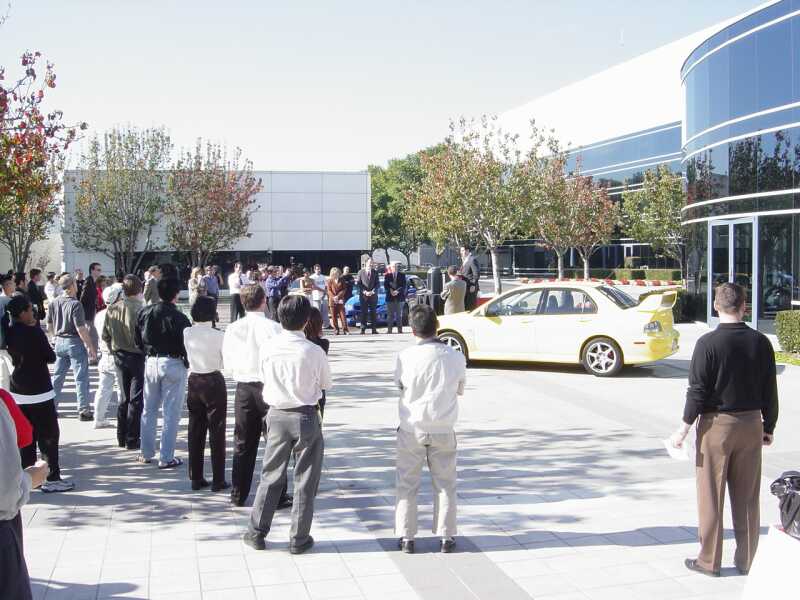 The RRE EVO 8 posing all hard with the award: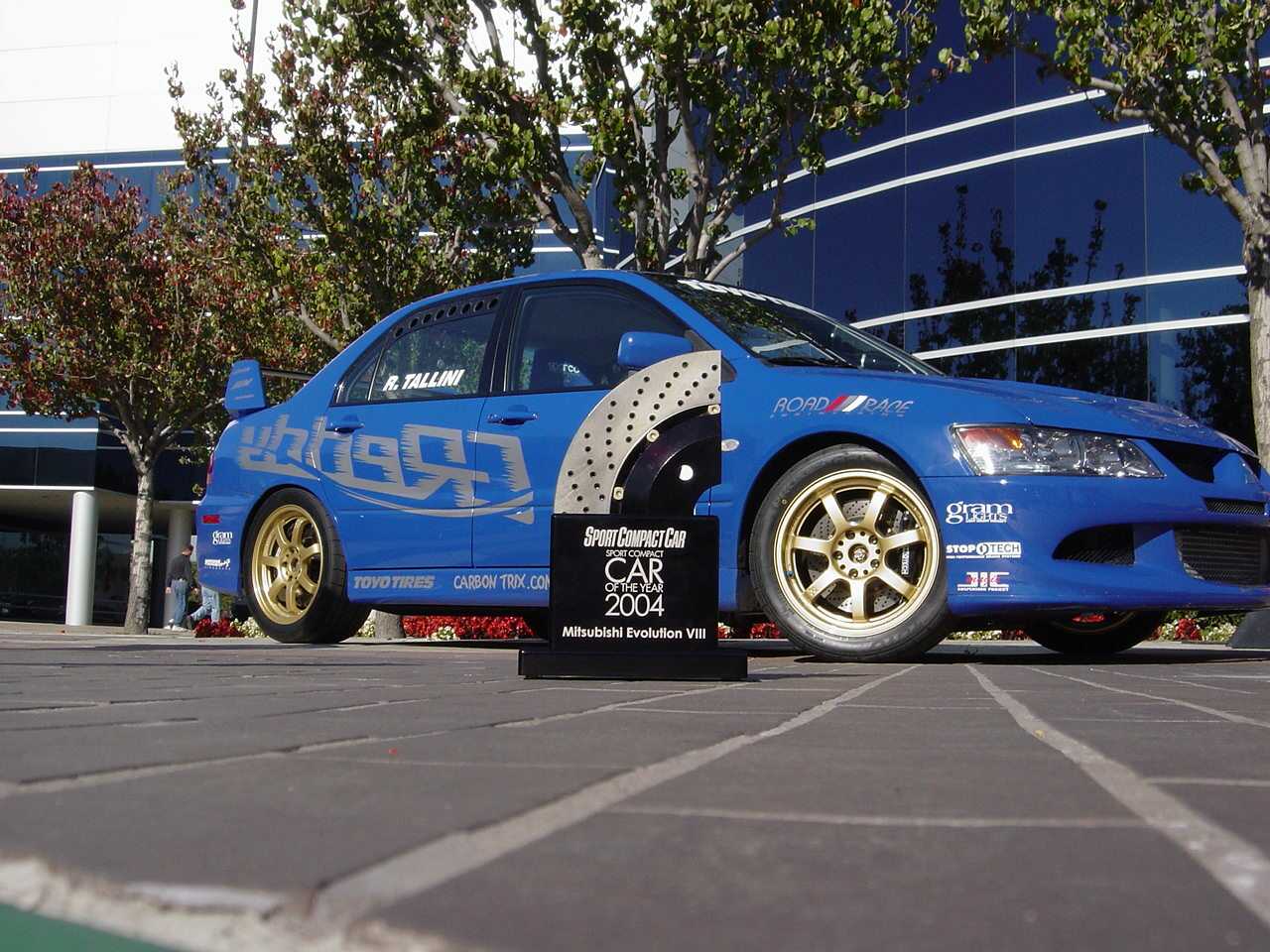 All the owners got to line up for publicity shots: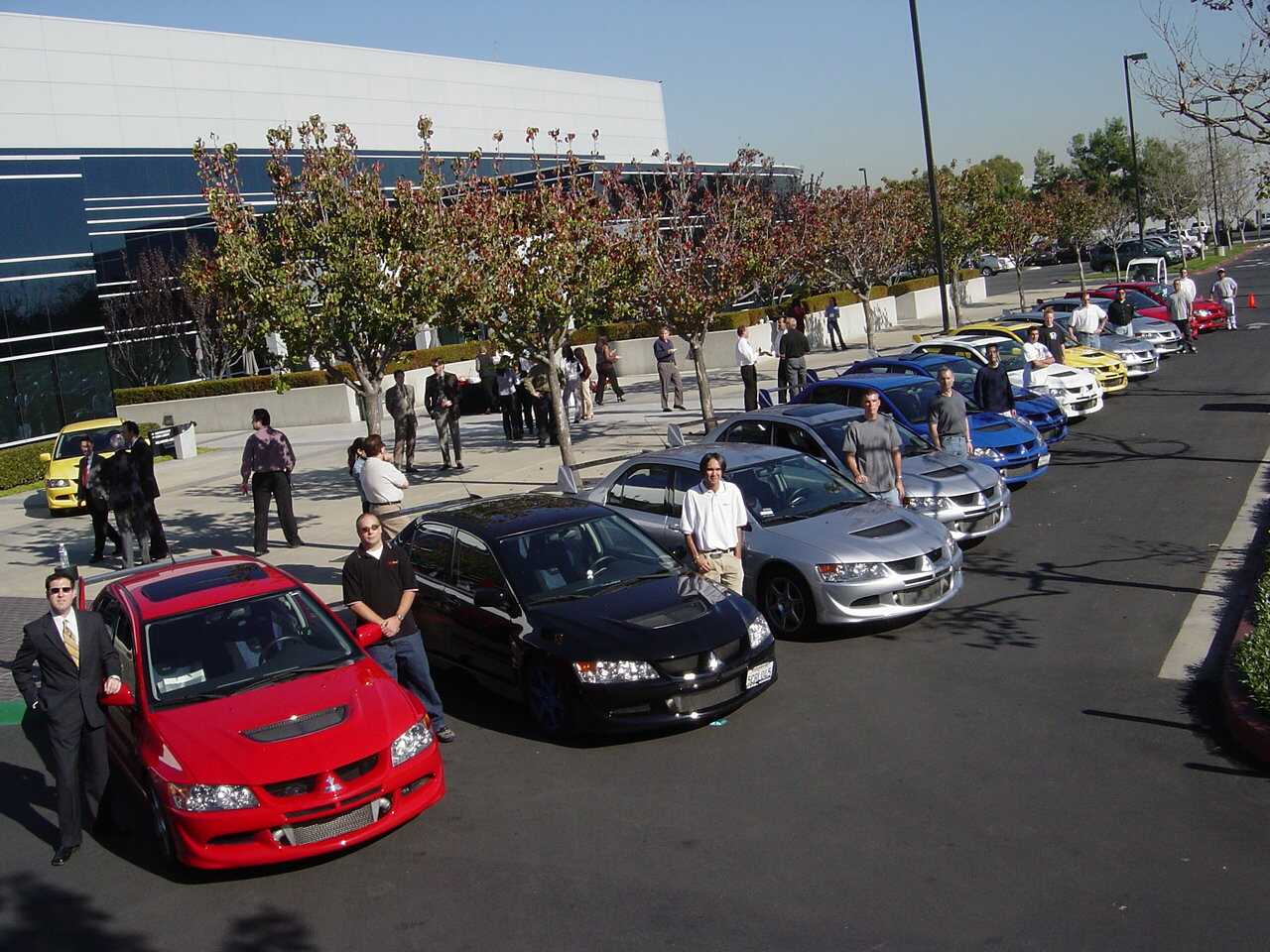 The Mitsu top brass were impressed with how many owners turned out at late notice on a work day. THey promised to do a better owners appreciation day later in the summer.
They even made us EVO and 3 diamond shaped cookies :-)