---
---
---
---
---
---
---
---
---
---
---
---
---
---
---
---
---
---
The Pirelli World Challenge race weekend was 4 days in Texas at the Circuit of the Americas, but it seems like it went this fast :-P
RRE went along to help service for Carl Rydquist and the CA Sport Nissan Team at Circuit of the Americas in Austin Texas with the #34 CA Sport Champion Spark Plugs Team Nissan 370Z Nismo ready to rock and hoping for a podium finish. Austin offered perfect weather conditions and large crowds of fans came out to enjoy the Pirelli World Challenge season opener.
After the dust had settled, Carl Rydquist came home with a 3rd place podium from a truly nail-biting race 1 and a pole position for race 2.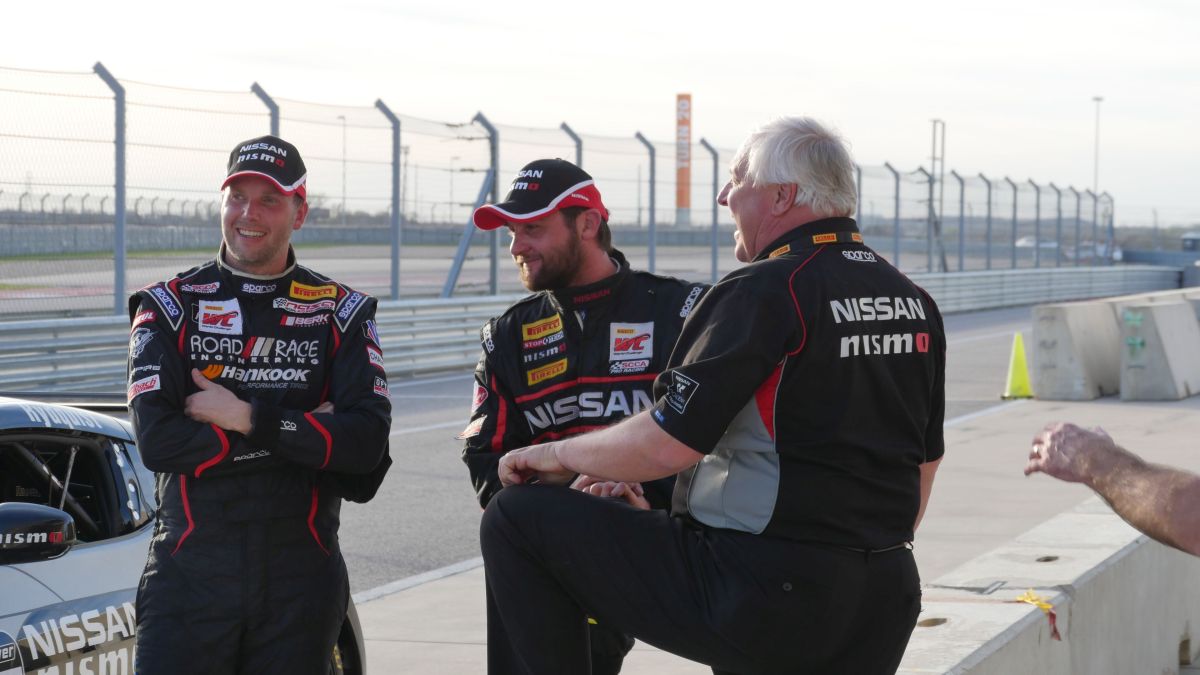 "I almost can't believe it" says Carl. "I wanted and waited so long to get a shot to race in the Pirelli World Challenge and thanks to the amazing CA Sport Team Nissan and my crew guys from Road Race Engineering I found myself in a fierce three car battle for the Touring Car win. I ended up 2 seconds behind CA Sport regular driver Vesko Kozarov who ended up winning after 40 minutes of hard racing in the other team car [#3], and given this is my first race with the team and at the spectacular Circuit of the Americas that 3rd place pretty much feels like a win!"
Carl Rydquist set the fastest laptime of all drivers in race 1 which qualified him for the pole position for race 2. He set off in the lead from a standing start in front of Vesko Kozarov and second place finisher from race 1, Toby Grahovec, however after 11 laps of nail-biting action among the front-running cars he was forced to retire the car with a power steering fluid leak. Vesko Kozarov went onto claim 3rd behind Toby Grahovec and Nick Wittmer, adding to the tally of trophies for CA Sport Team Nissan.
Carl Says about Saturday:
On Saturday I started from pole position and did my first standing start with the #34 CA Sport Nissan 370Z Nismo.

This video shows the start and the first few laps from Saturday's race. It went pretty well until an unexpected oil leak forced me to retire the car just before halfway into the race. You may notice that the Touring Car class is pretty evenly matched, but it all varies a bit during the different stages of these 40 minute races depending on how hard you push and when you push, how your car is setup and if you run clear or if you are involved in constant battles. Also differences in engine power curves and gearing between the different cars have an impact in different areas of a track.

All in all this was a great last minute race deal that came together. It became a valuable learning experience to get to know Circuit of the Americas, the Pirelli World Challenge, the strengths and weaknesses of the Nismo 370Z and the competition, and most of all how these 40 minute races develop and how the Pirelli racing tires need to be run in order to be in the battle for a win at the end.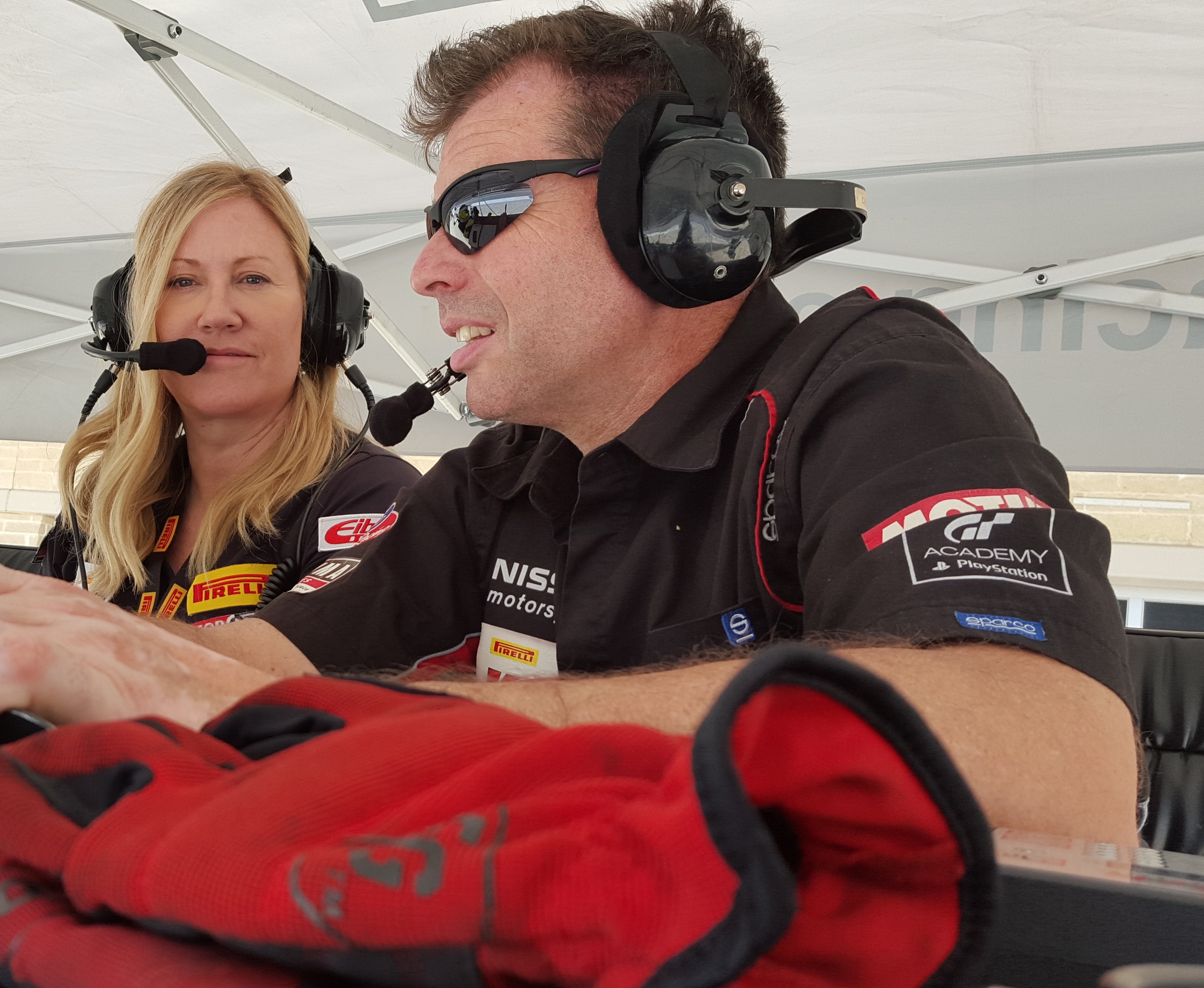 "The second race began really well" adds Carl. "Toby and Nick's cars eventually showed a lot more pace than in race 1 though but another podium seemed to be within reach pretty far in to the race and it is a bummer to miss out on championship points so early in the season, but in total there were too many positives to be anything but grateful. I am really happy for the CA Sport Team Nissan to get such a great start of the season and I am excited for the future!"
CBS Sports will air the races on TV on Thu March 17 at 8PM ET, with re-air March 17 9PM ET and March 19 12.30 ET.
The livestream from the races is available for encore viewing at MotorTrend OnDemand.
Next up on the Pirelli World Challenge Touring Car competition schedule is Canadian Tire Motorsports Park in Bowmanville, ON co-headlining with the NASCAR Canadian Tire Series as part of the Victoria Day Speedfest, on May 19-22, 2016.
One lap qualifying ride along with Carl:
Carl Rydquist's next event on the competition schedule is a 3-hour twilight endurance race with the Prototype Development Groups' Factory Five Racing GTM at Willow Springs International Raceway, CA, on Friday night March 11th, 2016.
Car: CA Sport Nissan 370Z
Race: Pirelli World Challenge at Circuit of the Americas 2016 Round 1 and 2
Driver: Carl Rydquist
Team & Sponsors: CA Sport / Road Race Engineering / Champion Spark Plugs, Pettit Kohn Ingrassia & Lutz / APR Performance, OS Giken / Stance / ADVAN GT / MOTUL
---
---
---
---
---
---