#CZGTR77 SEMA Crunch and Debut
Three short weeks ago, Coco Zurita's GTR made an appearance at RRE to get ready for SEMA.  Since then, the car has been totally redone!  Since it made the debut Tuesday at the SEMA Show, we're excited to finally release all the details.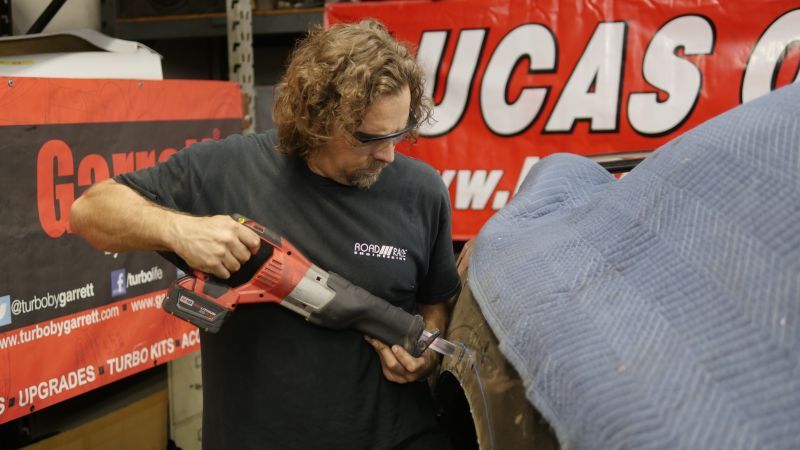 First, we started working on installing the Rocket Bunny widebody kit in the middle of October.  Don't mind us, we're just taking a sawzall to a $100,000 car here.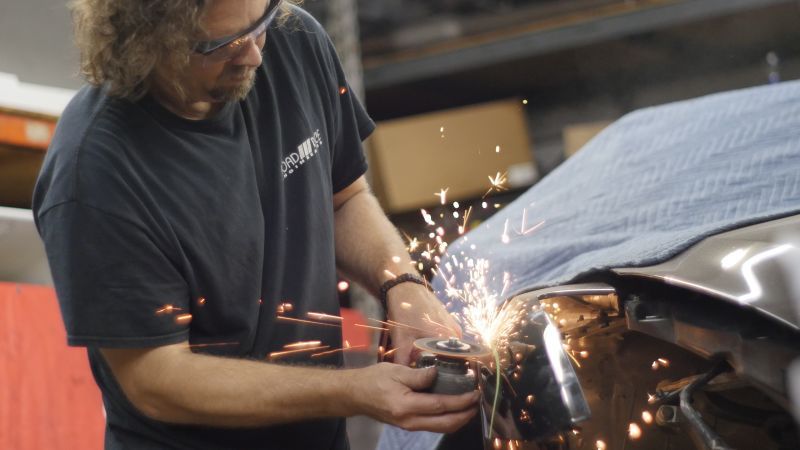 Yeah, that is wide.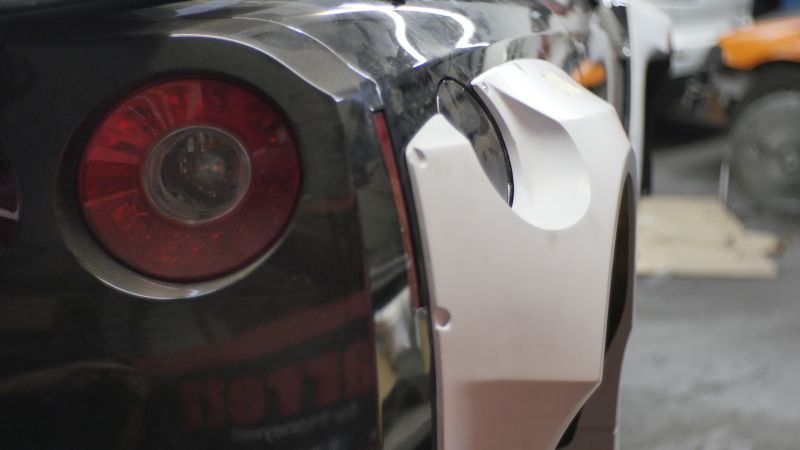 We continued to massage the body kit install for the next couple of days, before we were able to take a look at the fitment on the new rear wing and diffuser.  Looking good so far, but the timeline was SHORT!  At this point, we only had about two weeks until it was time to hit the road and get to the show.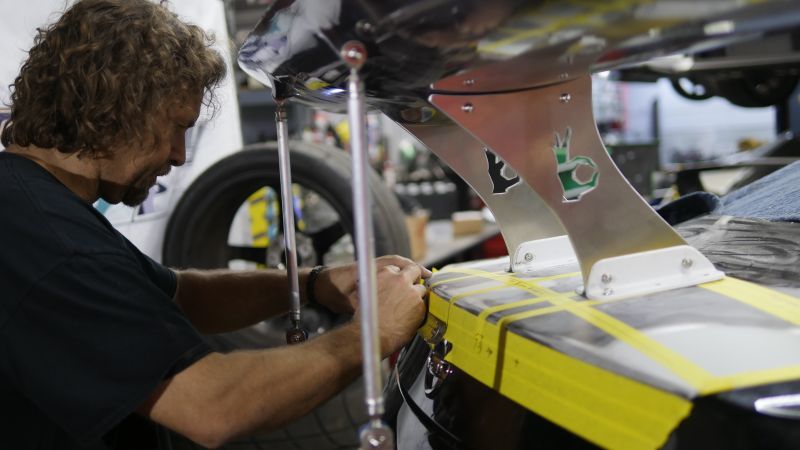 The next day, we got to install the brand new Project Mu brake pads and rotors – if you're at the SEMA show this week, be sure to look at all the details on this build.  Great sponsors really made this little details awesome.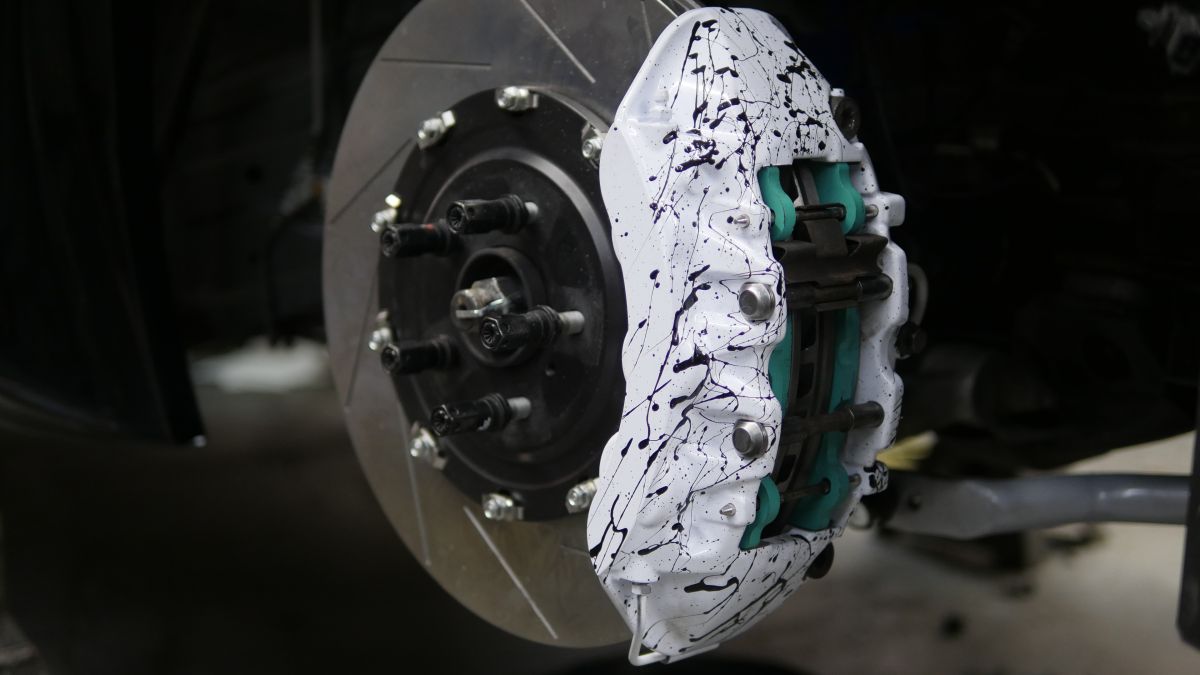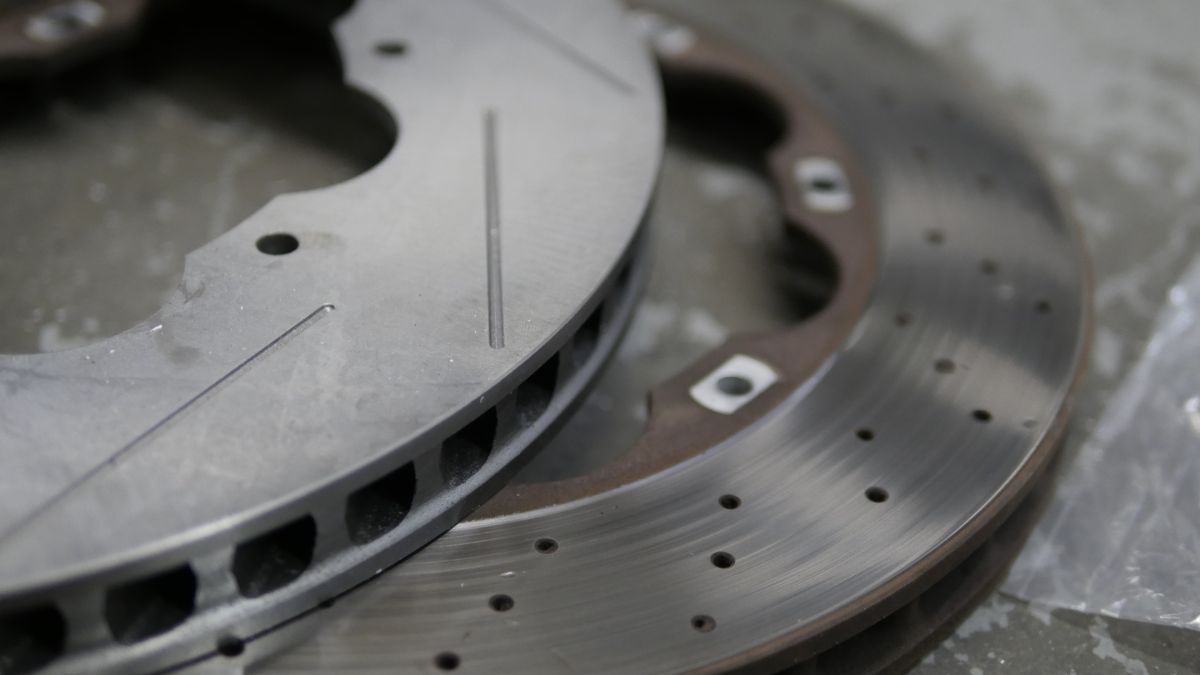 The GReddy titanium exhaust went on.  It looks great, performs well, basically weighs nothing, and really sounds killer.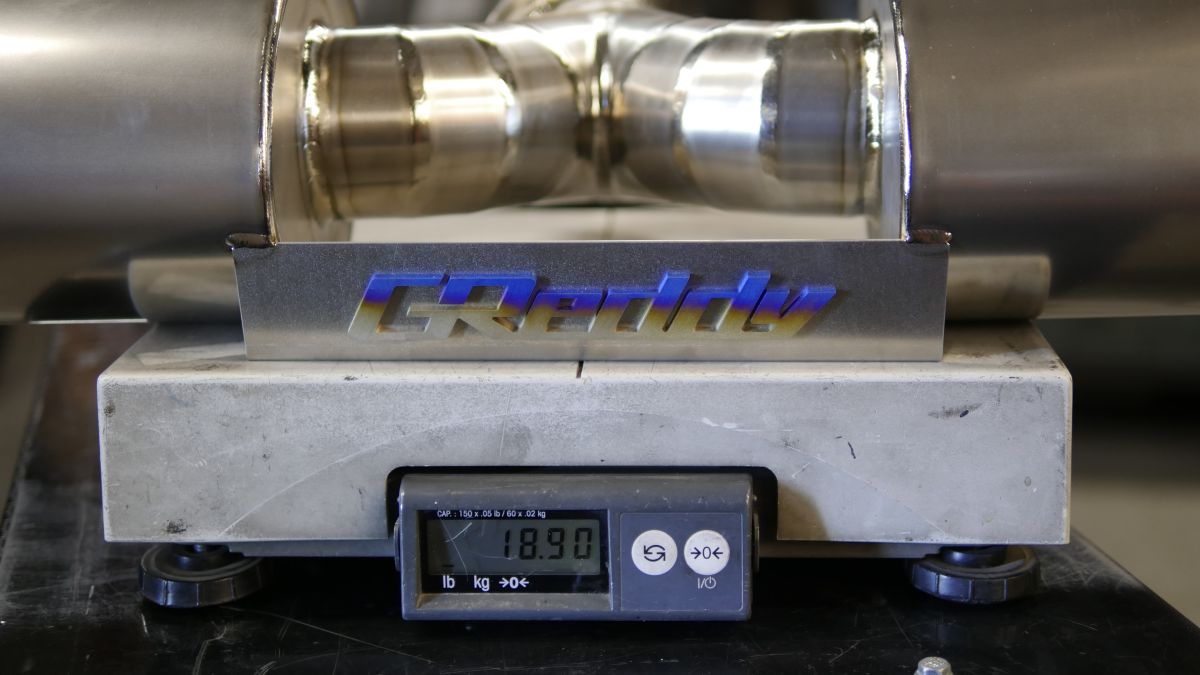 We were waiting on more parts to show up, but in the meantime, Coco's sponsor Red Bull came through to keep us caffeinated.  Long nights of SEMA prep start to take a serious toll.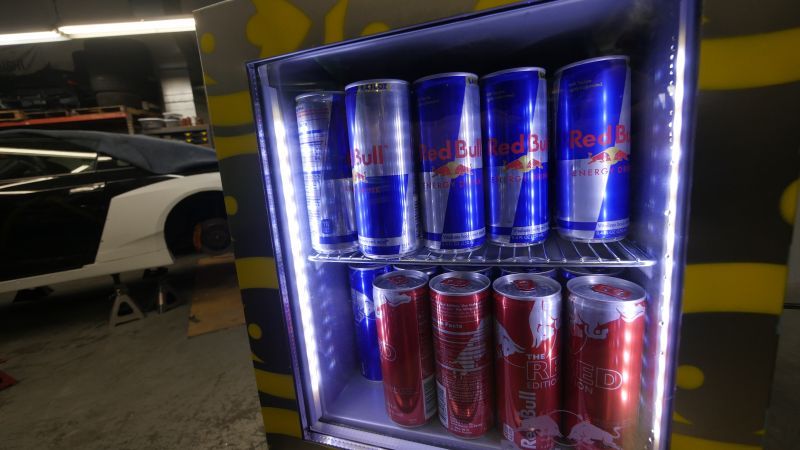 Considering the timeline on this project, things were moving along great, but about this point in the build, we had to pick up the pace.  With just a few days to go until it was time to leave for SEMA we found out that a vinyl wrap just wasn't going to happen.  Plan B: time to paint. If any of you have painted a car (even a nice, reasonably new one), you know how much prep work is required.  It was all hands on deck at this point.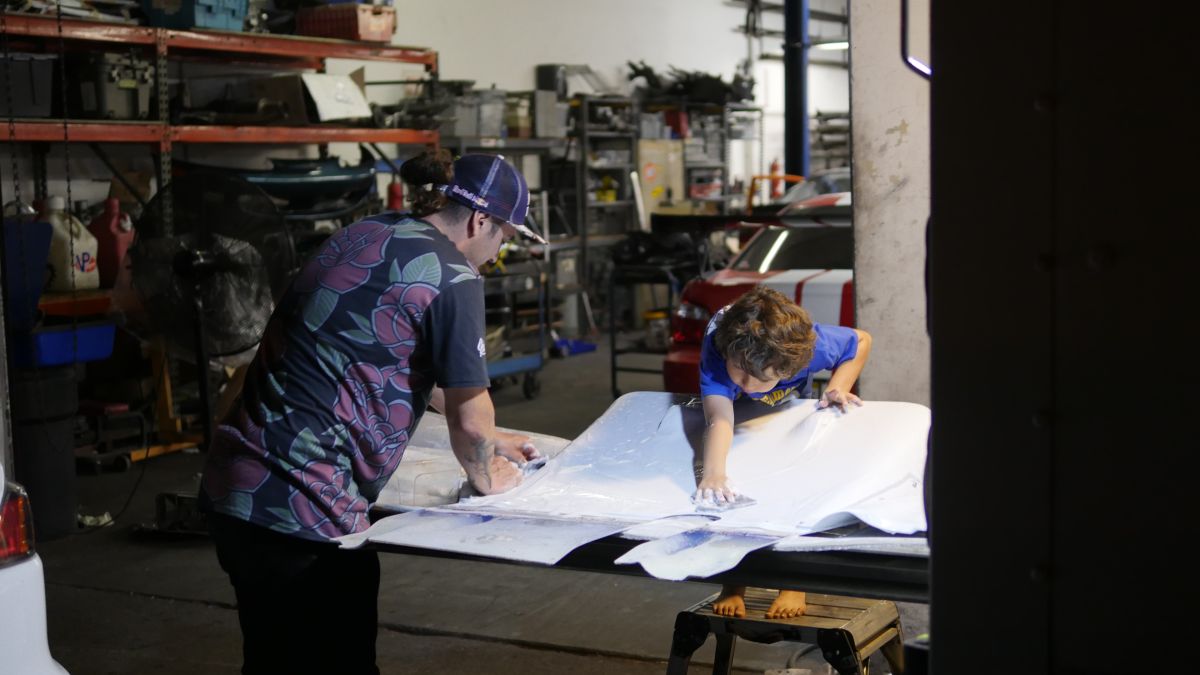 We test fit the brand new intake manifold, and thanks to another great GReddy product, had no issues.
We also got the new KW Coil Overs installed, and the car was seriously sitting pretty. Whiteline urethane bushings, Whiteline sway bars finished out the suspension build.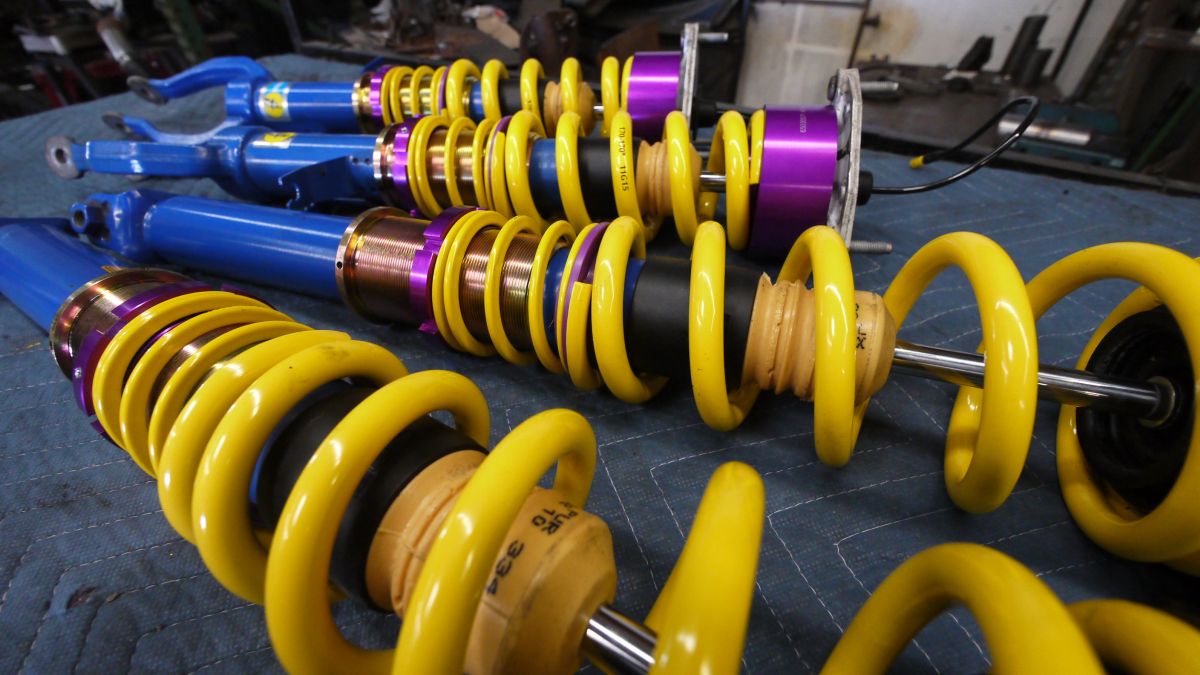 Next, we got the Volk TE37s delivered in, and mounted a fresh set of Nitto NT01s.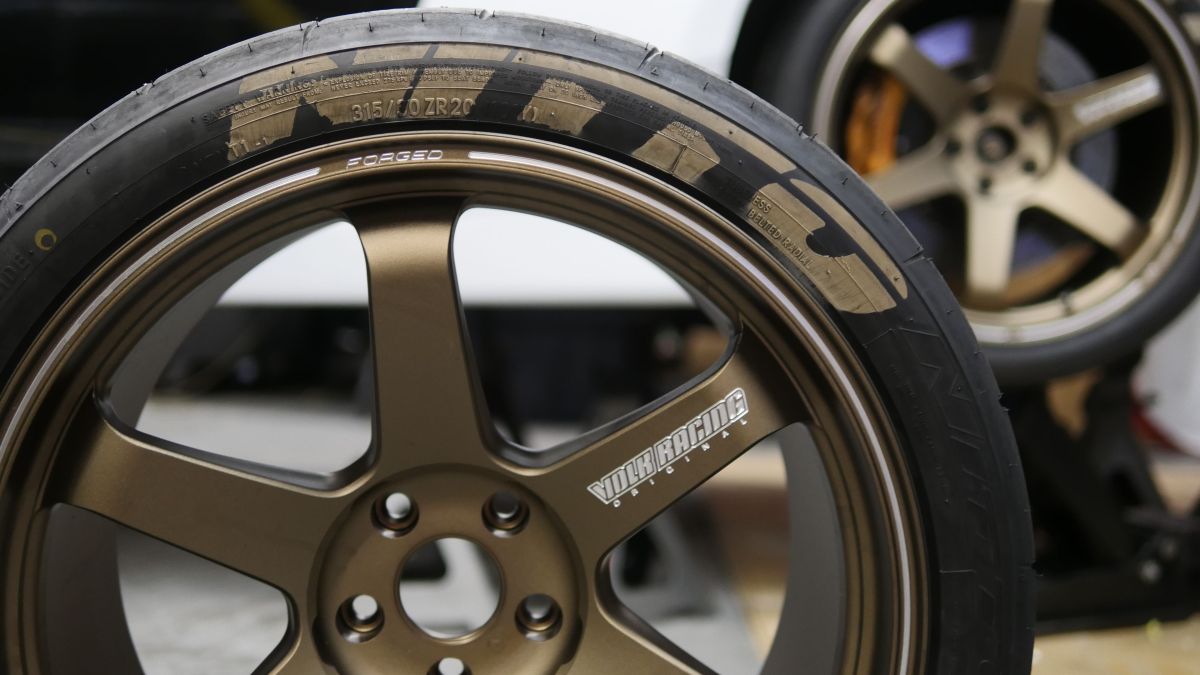 The interior went back in… NEw Sparco seats with custom insets, Sparco race 5 point belts and a 4 point roll bar powder coated to match to the intake manifold and calipers.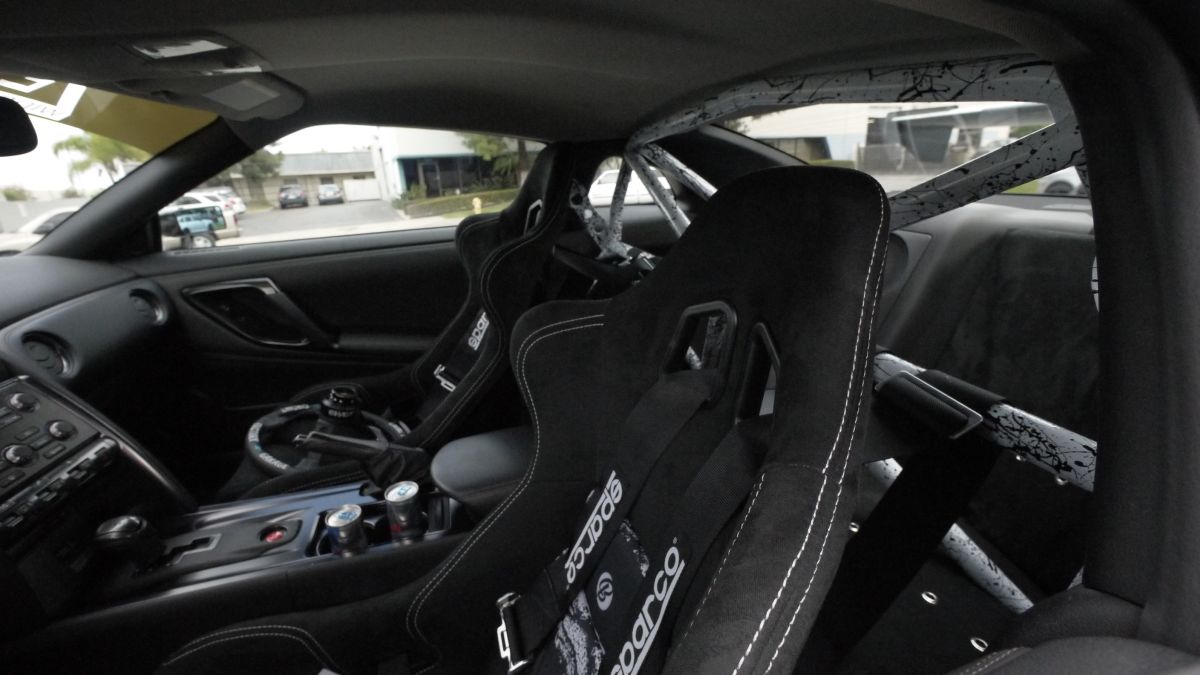 Detailing got done, stickers went on, and it the CZGTR77 started to look like a real car again.
Not much room to spare when all was said and done – just how we like it!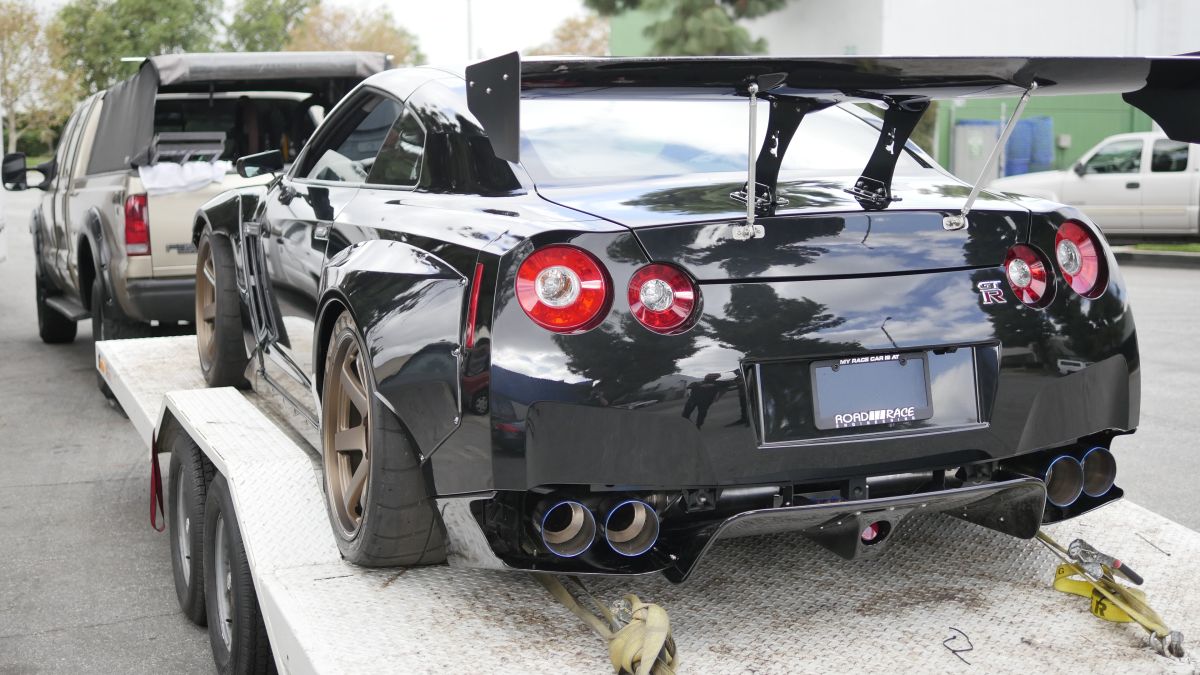 Loaded and ready to go. The car went back together with barely enough time to get to Vegas for show setup.  We made it out the door Monday morning, and got to the show with seconds to spare.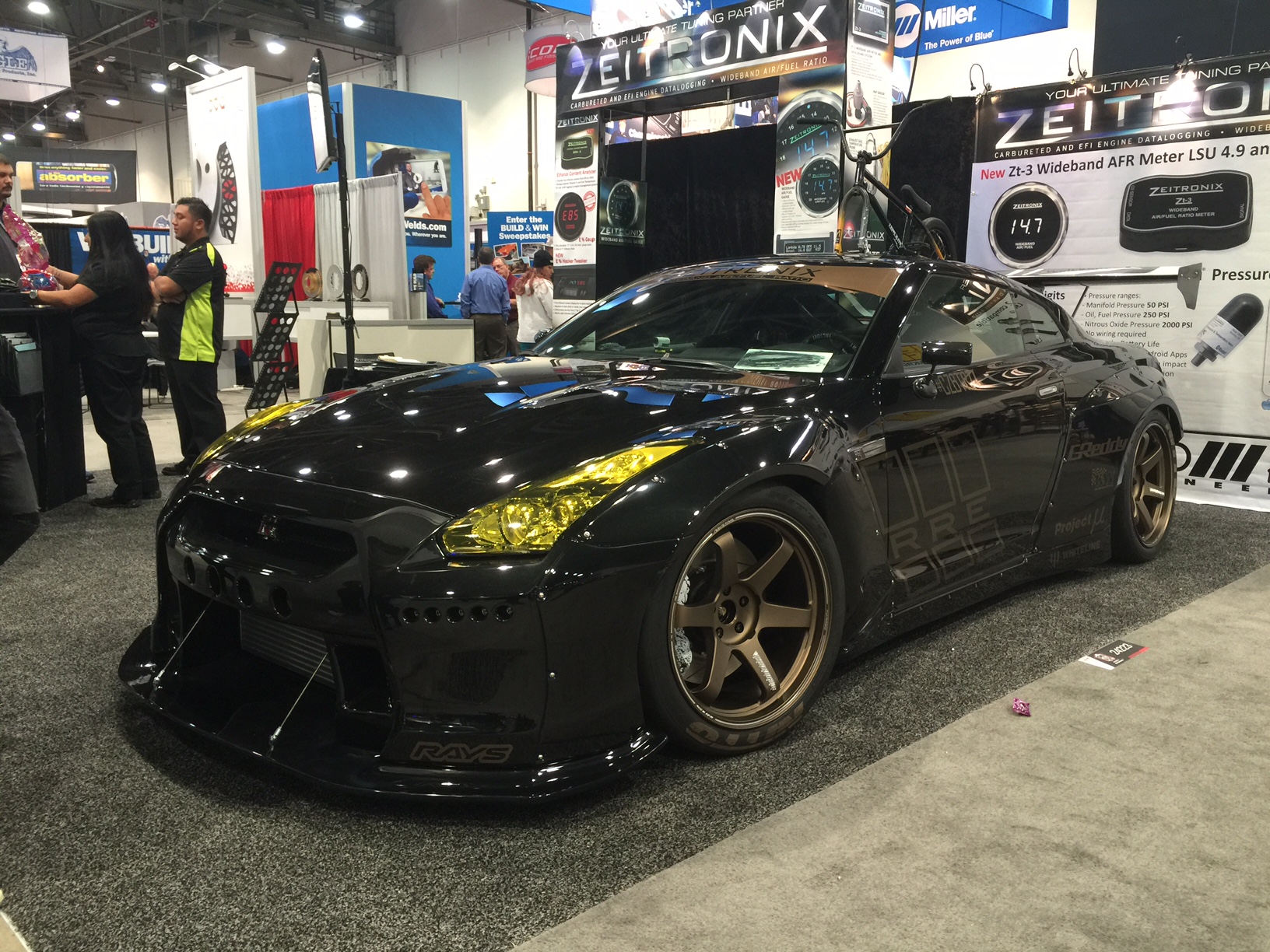 It was a rough three weeks of show prep, but there's no doubt it was worth.  If you're at the SEMA Show this week, be sure to swing by the Zeitronix booth in Central Hall (24223) to check out the final product—she's beautiful and thanks to the help of Zeitronix, she runs great.  We're proud to have gotten the opportunity to have to many sleepless nights of work on this build.