"Dad, when do I get to go to the track to race?" OK, your turn buddy.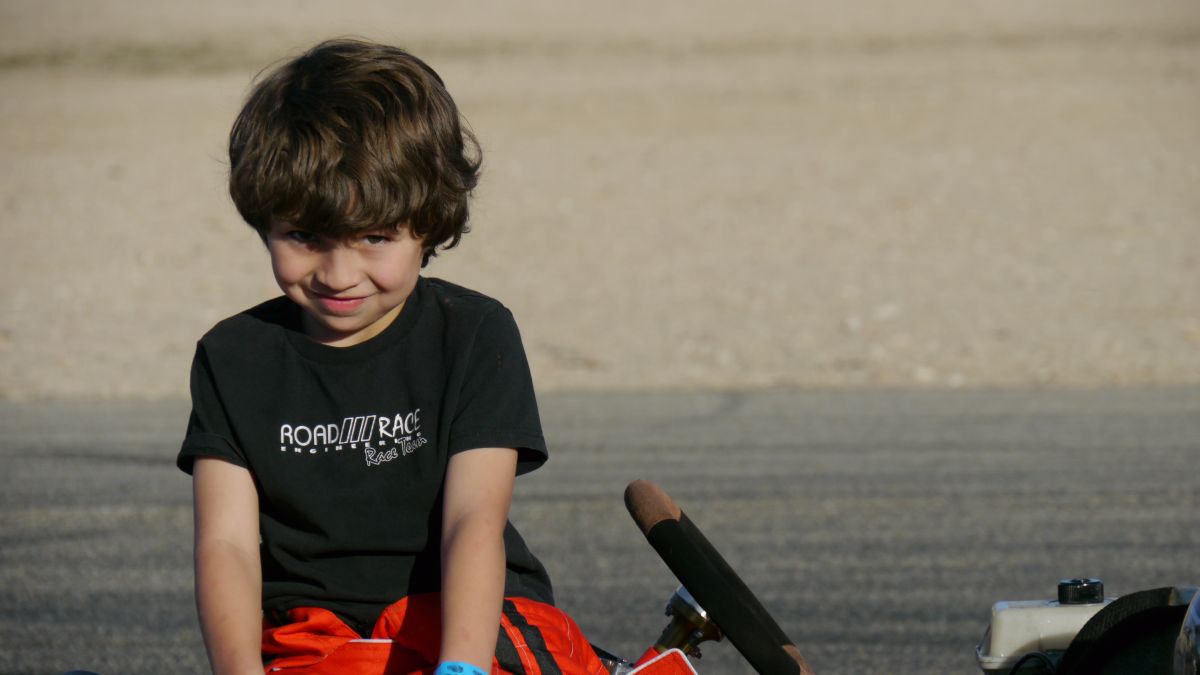 Bryce went to the actual Willow Springs Kart Track for the first time this weekend. Over the last year he has done lots of, well "free form" driving in parking lots, the shop cul de sac, playing on the ovals at Willow Springs and up on the Balcony when we'd go testing with the various drift cars. But this is the first time he's been on a real defined Go Kart track with left and right turns.
I picked up a full size kart with a 100cc Rotax motor to chase him around and show him some lines. We both figured out pretty quick that you can't turn and brake at the same time on a kart :-P He drove and drove until he ran out of gas. He pushed it to the pits, filled up and just kept going until at 4:00 we could hardly stand up in the Willow Springs afternoon wind.
---
We are happy to announce a new Brake Specialist at RRE.  His name is Bryce.  You might think that it is weird that such a young guy could rise to such a prominent position but his size is what made us so interested in him.  With lifts in such high demand at RRE, having a guy who can just walk in to a wheel well is priceless.  Here we see Bryce working on Ed Nazarian's RRE supported EVO IX.  Ed Nazarian is that guy with a blog that has no pictures.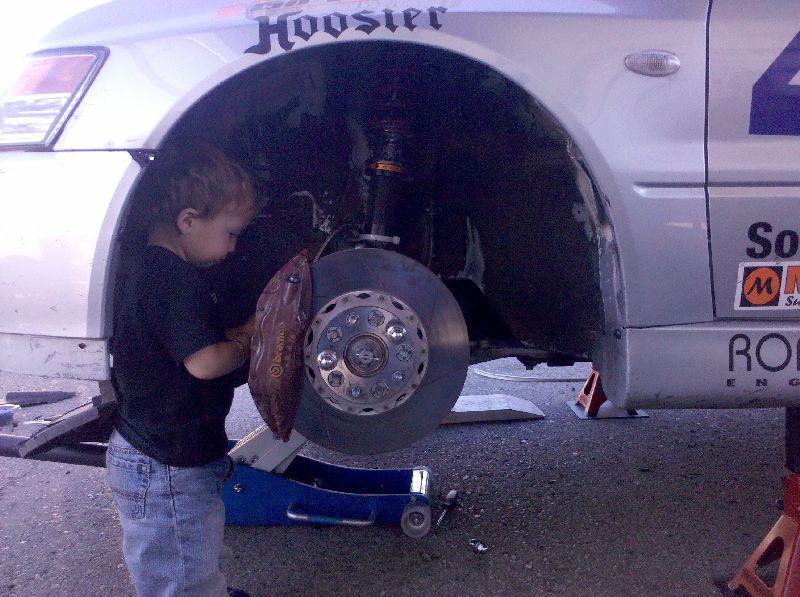 Ed Nazarian's NASA ST-2 EVO 9 Blog
---
Bryce has been tuning for a while here @ RRE. He is just now up on all the latest XML for Little Tikes, Fisher Price and Step-2 vehicles. Hit him up if you want to set up an appointment. Afternoons are out for naptime of course. Here is a video of him getting the last power out of the Cozy Coupe. The Dynapack lets him check part throttle and get the fuel trims all dialed in nicely.
---