Muellerized @ MOD 2011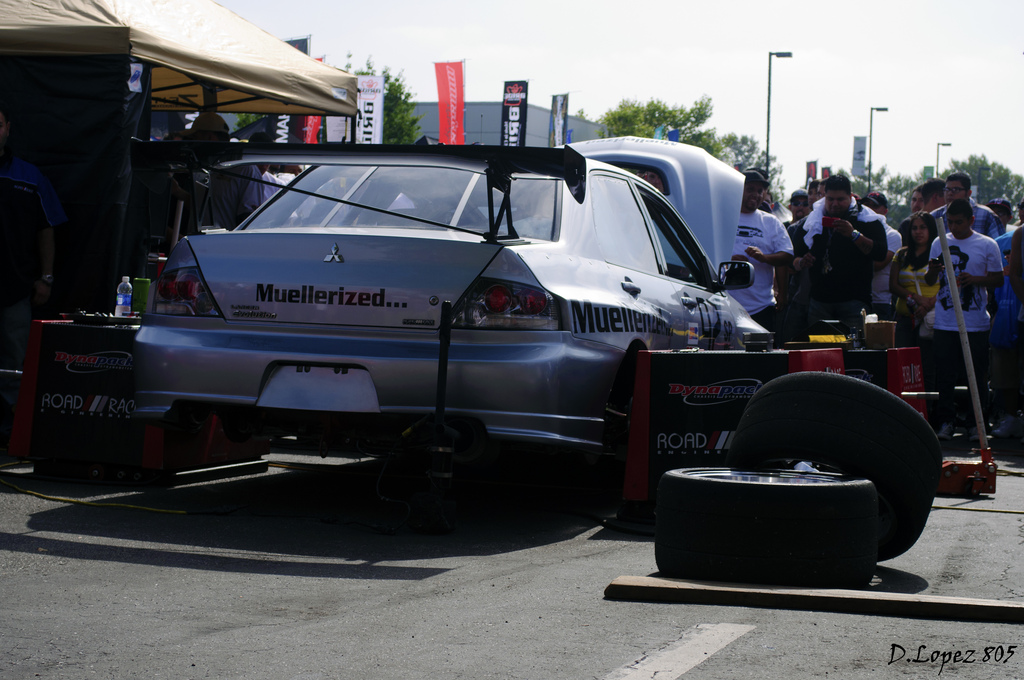 Thanks to Daniel Lopez for the nice shot!!
Some more pics of MOD 2011
Kent Jordan's Muellerized EVO 8 after smashing some big 2.5 liter torque and hp numbers on the Dyno. This road racing EVO is tuned by Scot Gray at RRE using the AEM EMS ECU on E-85. Acronym Soup FTW!