RalliArt Turbo Size?
We all know that the 2009+ Lancer RalliArt comes with a turbo that is smaller than the EVO X turbo. Exactly how small is it?
Compressor wheel: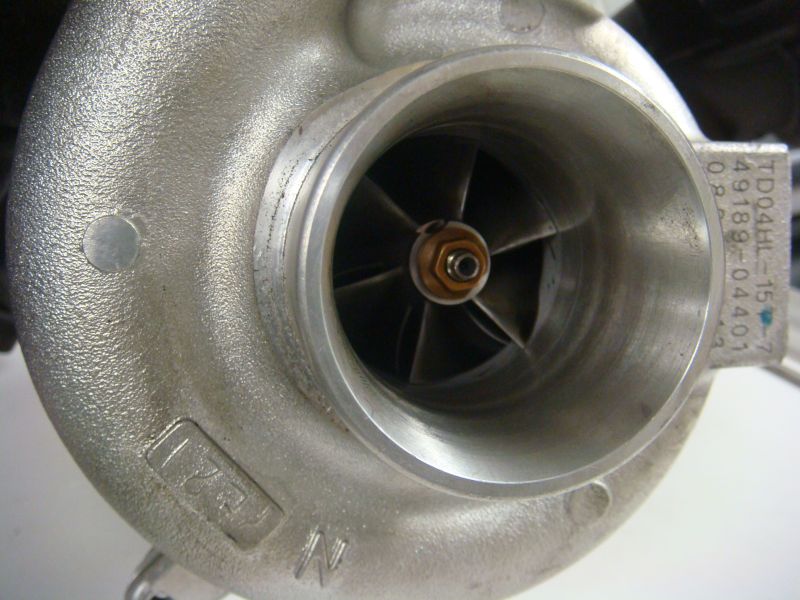 Standard tiny Dixie cup: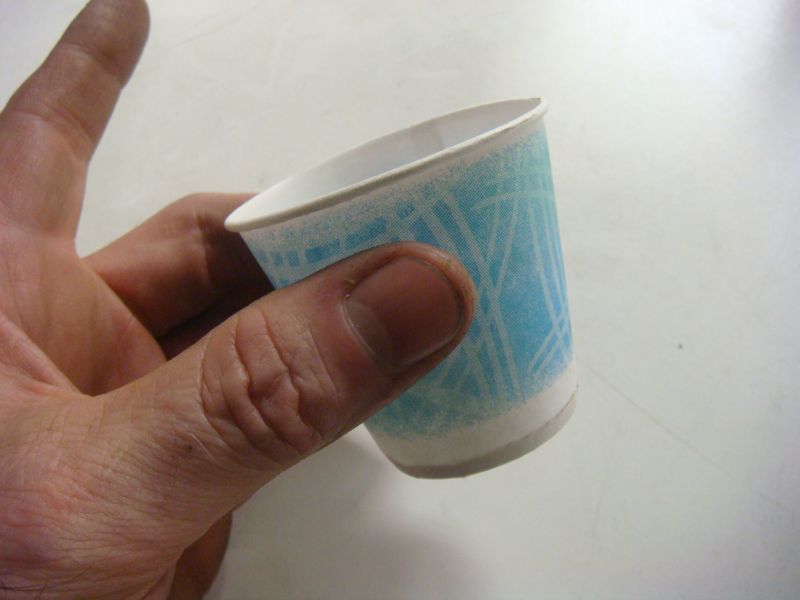 Tiny Dixie cup installed in the compressor inlet: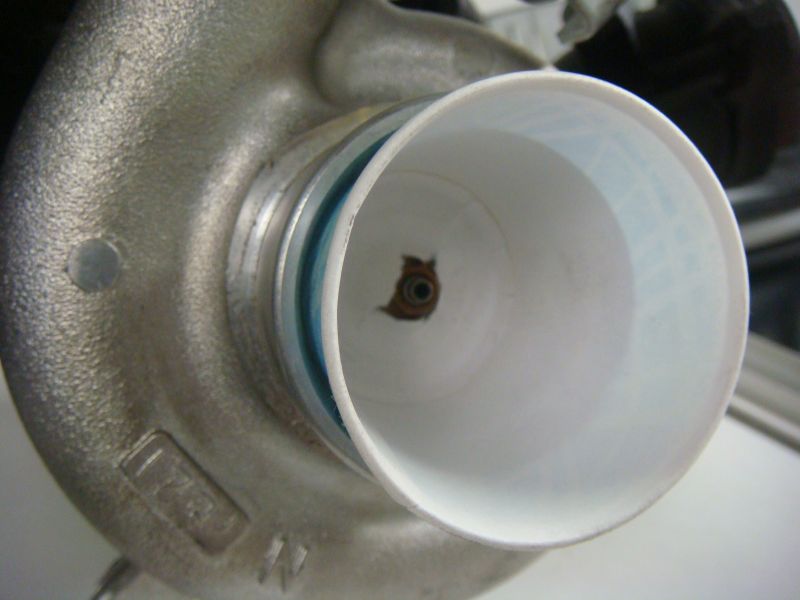 Turbine wheel: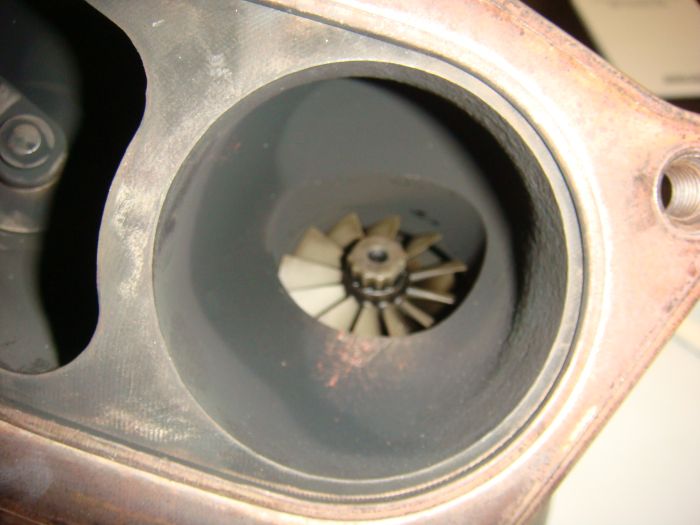 Monster wide mouth cap: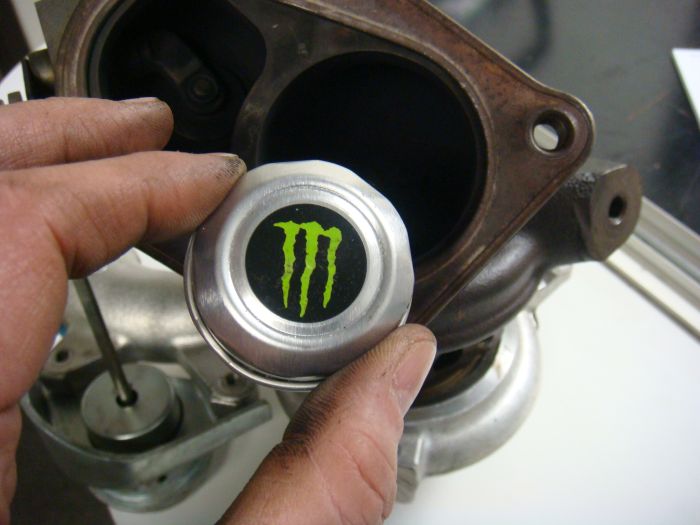 Monster cap in the turbine housing.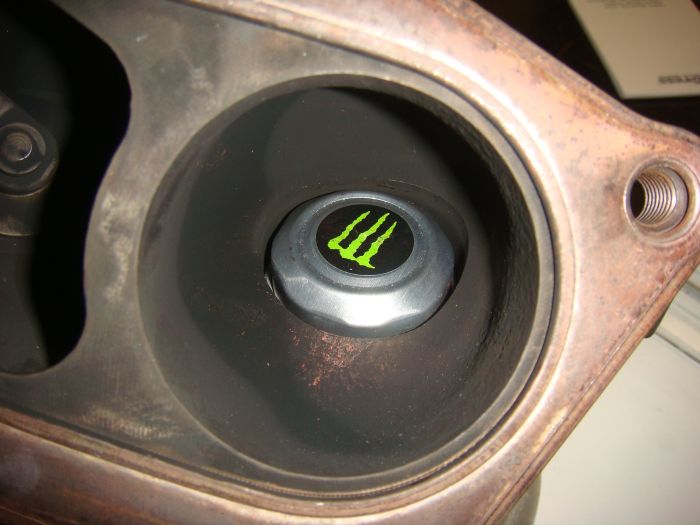 The turbo is that small :-P Still… this little turbo can go from a stock 210 whp up to 270 whp with less than $1500 in mods and tuning.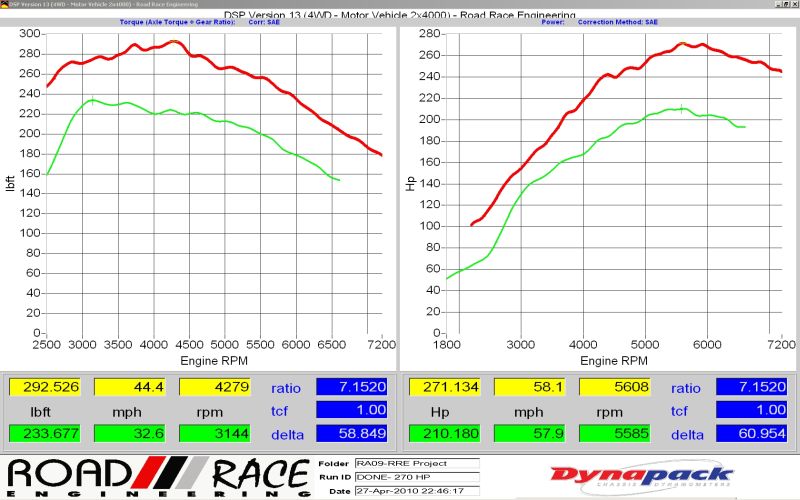 AEM Drop-in panel filter $45
Used EVO X FMIC $200-$300 (depending on condition)
Used EVO 9/X BOV $100 (New $180)
Install EVO X FMIC $200
Modified Stock Muffler $140
-or-
RRE Stealthy Axle Back muffler $350 installed.
-or-
Full Magnaflow Cat Back $550 parts and labor.
Dyno Tune $400
Depending on what you pay for the used parts and their condition, depending on how cute you get with the muffler, what installs you do yourself… the price can drop quite a bit!