AEM Meth/Water Injection Flow Gauge Testing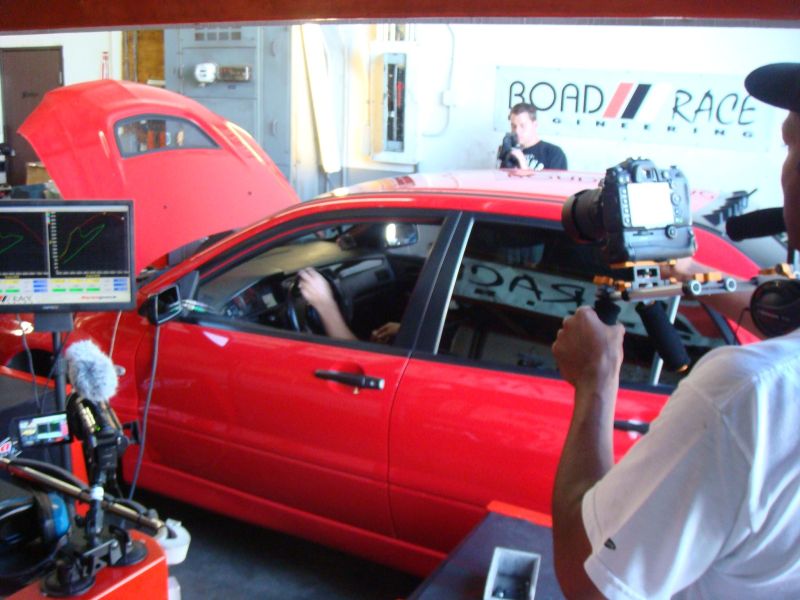 Michael Ferrara and Stephan Papadakis were here at the shop today shooting some video for DSport while we were testing The Boz's meth fail safe setup. You might remember Keith from a couple dyno shootouts with his white 700whp GVR4 last year. The GVR4 was getting a bit scetchy with that kind of whp and he went to the dark side and picked up a clean used EVO 8.
The Boz had just installed the AEM meth/water injection kit along with the AEM flow gauge and so it was a good car to do some fail safe testing on. The car has an EVO 9 turbo and stock cams. Boz had an AEM EMS on his GVR4 so he went with it again on the EVO.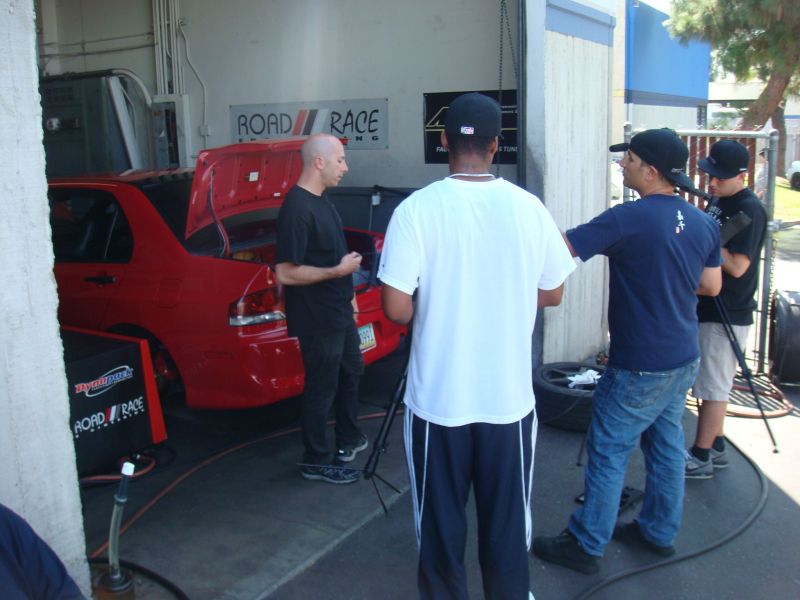 We tested the fail safe with an overflow condition (simulating a hole in a hose), underflow (clogged nozzle) and also with no power to the pump. Look for the article and video from DSport Magazine in a month or two.