EVO 6 Custom Fresh Air Box
We got a beautiful EVO 6 Group N rally car here in the shop that was abused at the hands of a scooby shop. Scooby owners must tolerate a different level of abuse since the other shop thought all the work on this poor car was completely normal and up to par :-P
The cold air intake was more of a street cleaner intake. It was about 2″ lower than anything else under the car. That is it hanging under the radiator support.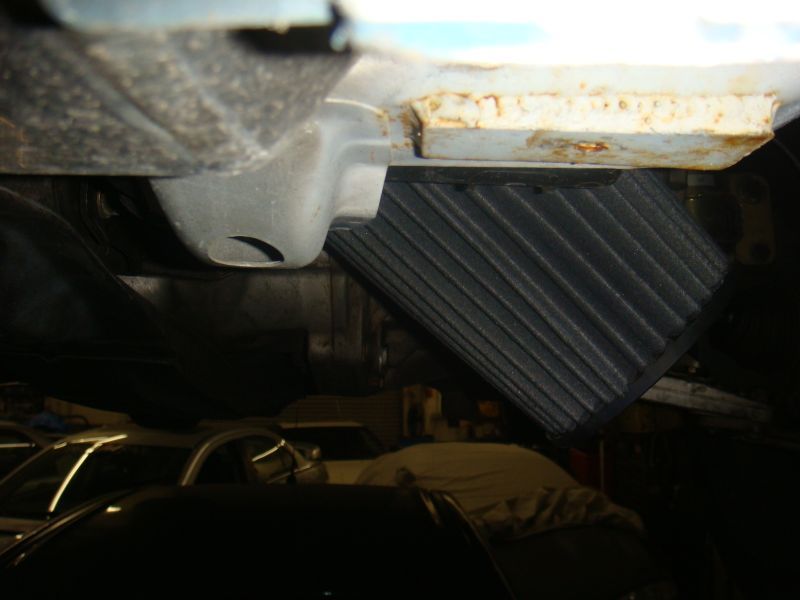 On the EVO 4-7 the intake is further back and the battery behind the headlamp. That is why they had the little NACA duct in the hood on the left side. So we fabbed up a 4″ inlet that ran from the side there to the GT35R turbo.
Prototype air box with the 4″ by 9″ AEM Dryflow filter: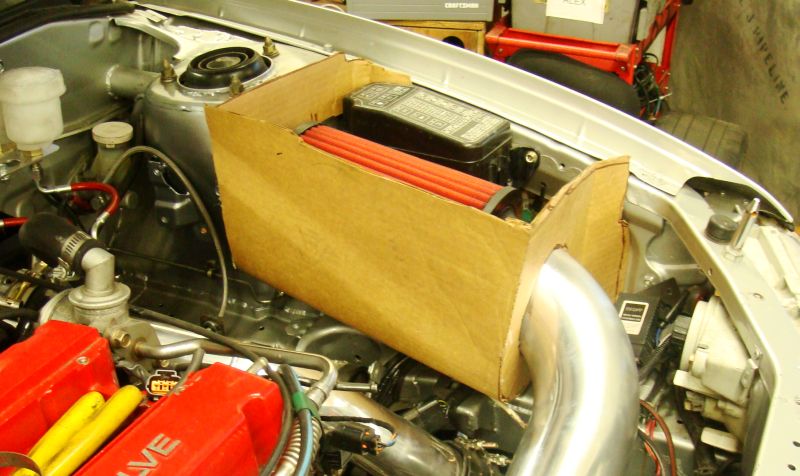 It also draws air in from the fender well as well as from the hood vent. After the mockup Matt fabbed the final part from sheetmetal.