Modified Magazine – November 2011 – RRE RalliArt
The November issue of Modified Magazine just hit the news stands. It is a skinny little magazine this month but well worth checking out. Some sweet old school cars and my favorite, an article on our project RRE Ralliart and the BBX Lite turbo install from CBRD! You also get a little article on the 2011 Mitsubishi Owner's Day with a little pic of the RRE Battle Bot.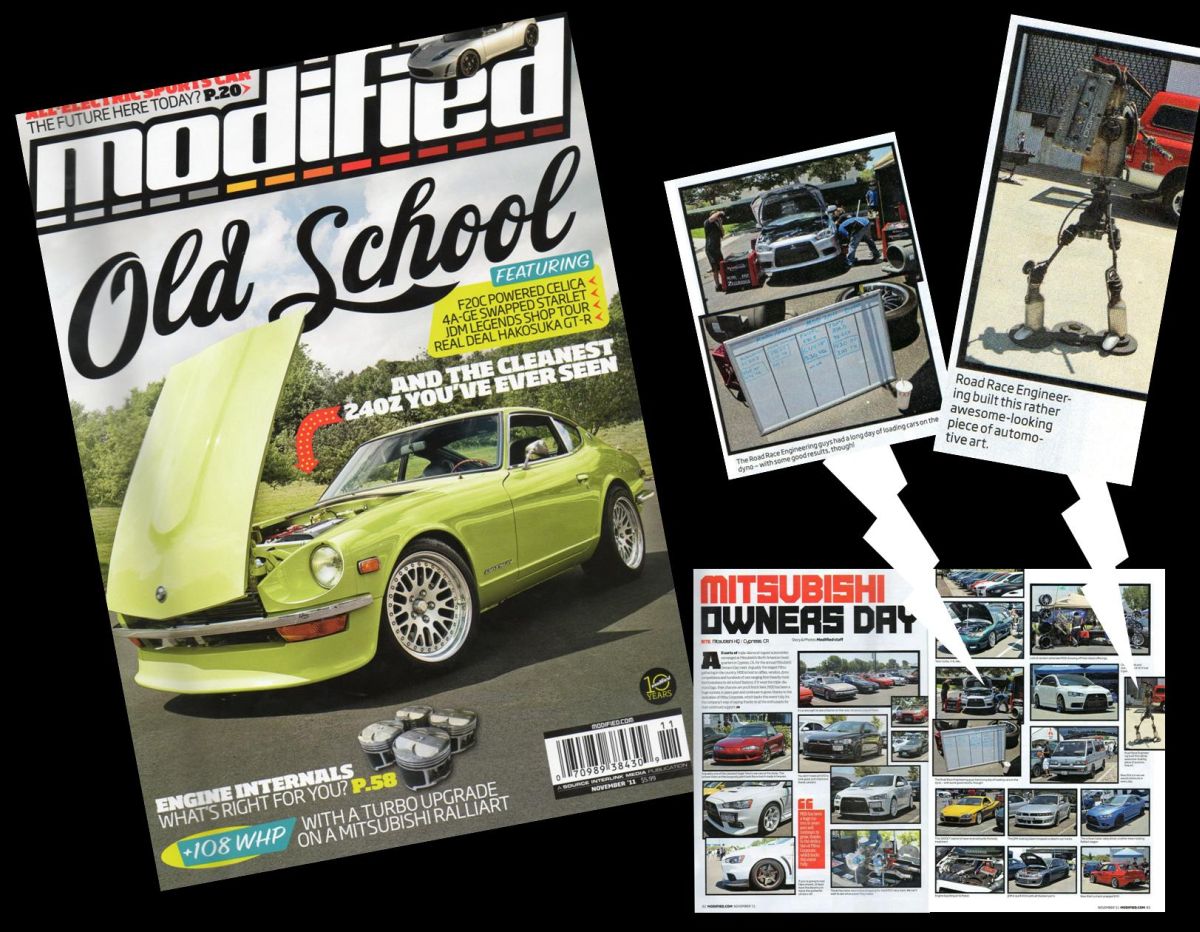 The car is currently tuned at 411 whp on our AWD Dynapack dyno and runs 375 whp on GReddy's Mustang Dyno. It ran 12.2 @109 mph in the 1.4 mile at that hp. A bit more on this car is also in the October DSport. The full Modified Mag article is here.