The TALON8R!
David is "The Talonator"!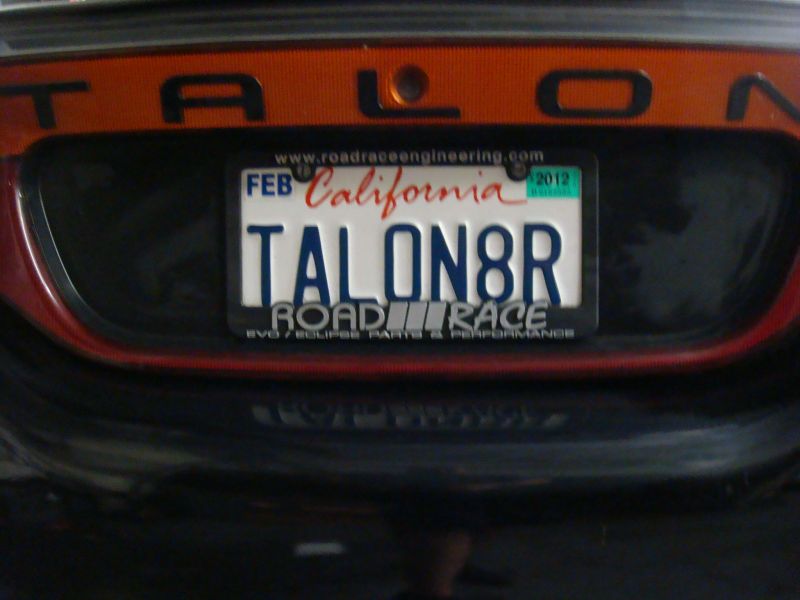 His clean 2G AWD Talon backs up the personalized plate with 350 whp.
Ask for a license plate frame with any order. It's free! You just need to ask for it. Got a pic of your personalized license plate with an RRE plate frame on it?   Send it to us and we'll put it here.