RRE Battle Bot
We were cleaning out the used parts attic. Tossing out excess stock parts, some half dead used parts that seemed worth keeping at one time or another… Art is one of the fabricators here @ RRE and saw something in the pile of parts. A 4G muffler took shape as a torso. A clutch disc made a menacing Mohawk. Flywheels became shoulders while EVO X connecting rods and pistons provided arms. Everyone started chipping in with ideas.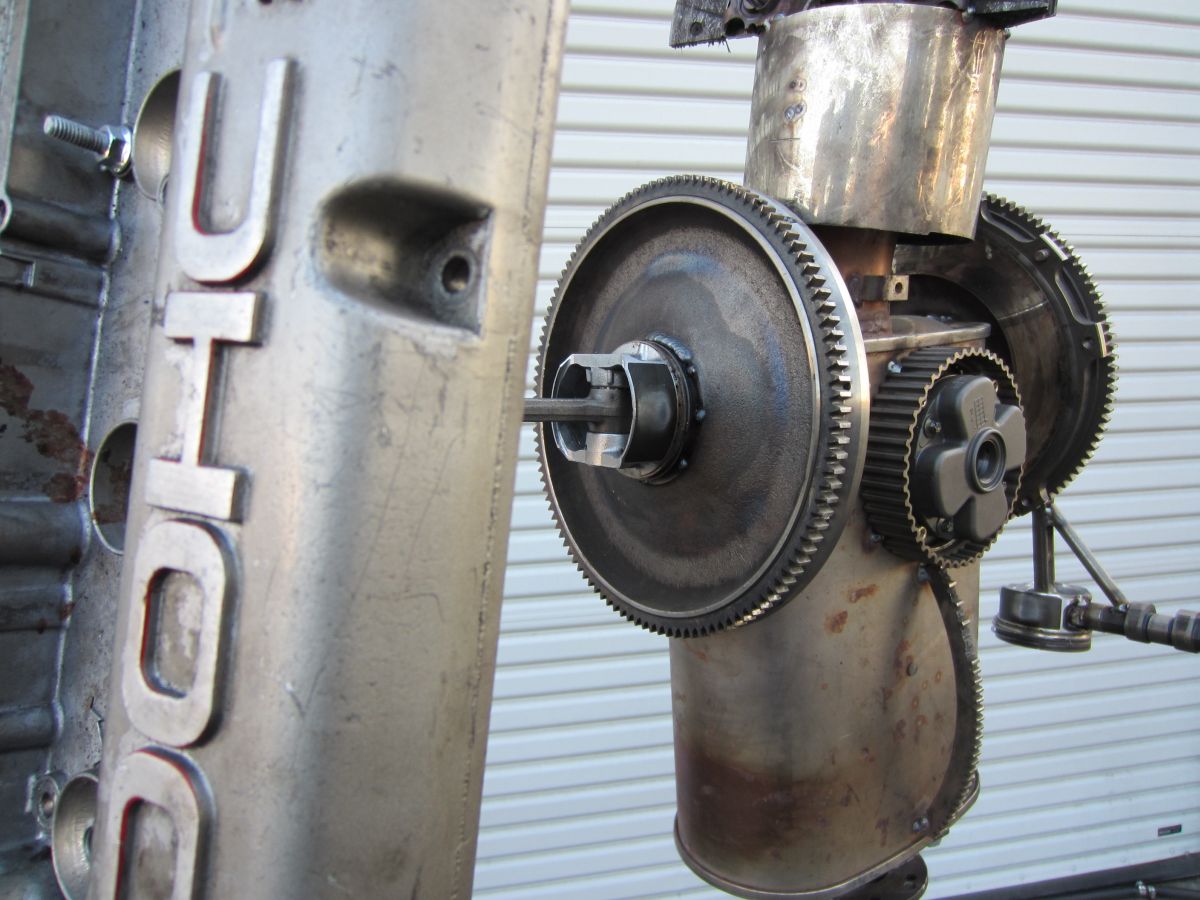 A 1G differential repurposed as hips with 1G FWD axles providing legs and knees. EVO X resonators for shins and a piece of U bend for feet and stability were added. But Battle Bot was a bit wobbly with CV Joints and knees and hip sockets. So Art made some tendons out of a flywheel ring gear and some gears and muffler hangars for knee caps.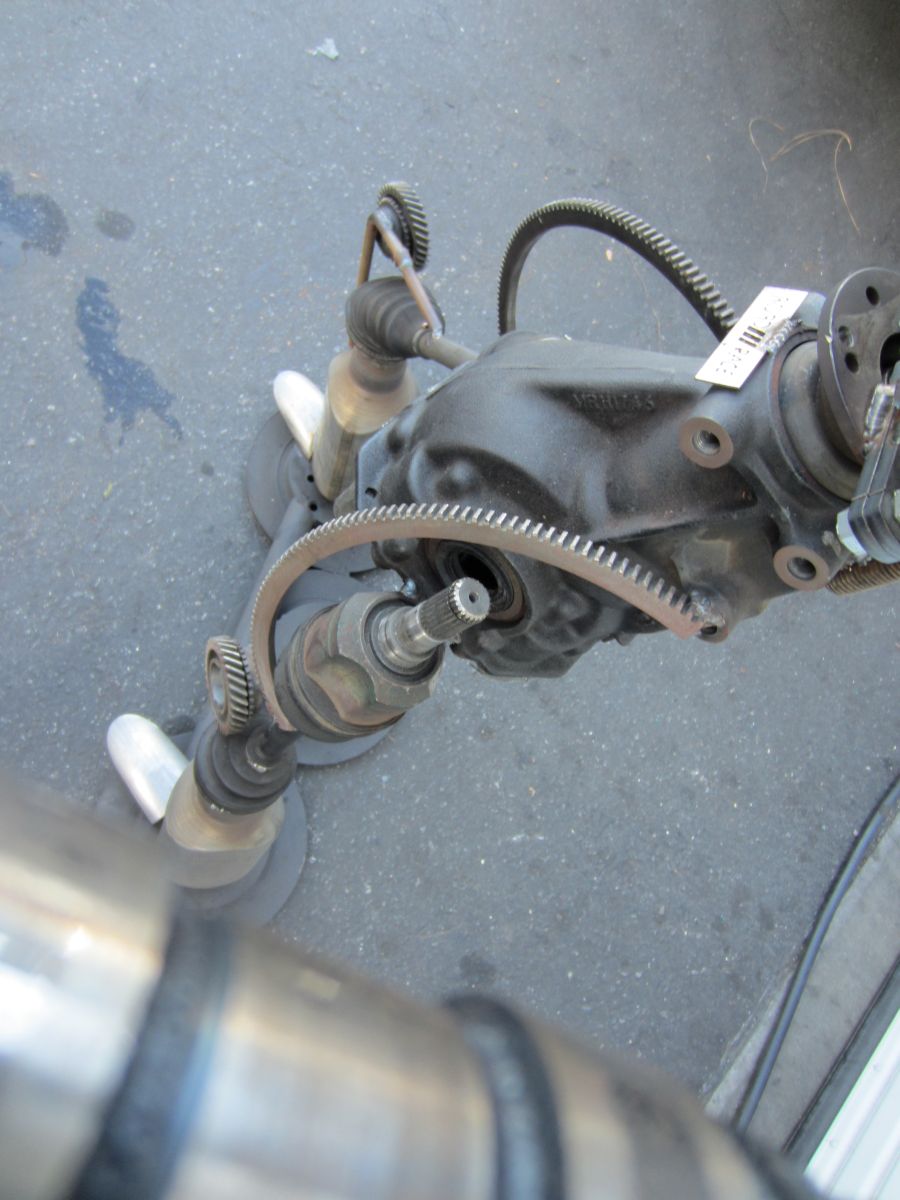 A good Battle Bot needs a weapon and a defensive shield of course. A dead MIVEC cam with a hydraulic lifter ball of sorts became his mace. A DSM valve cover provides a shield while the breast plate power core is a MIVEC cam pulley.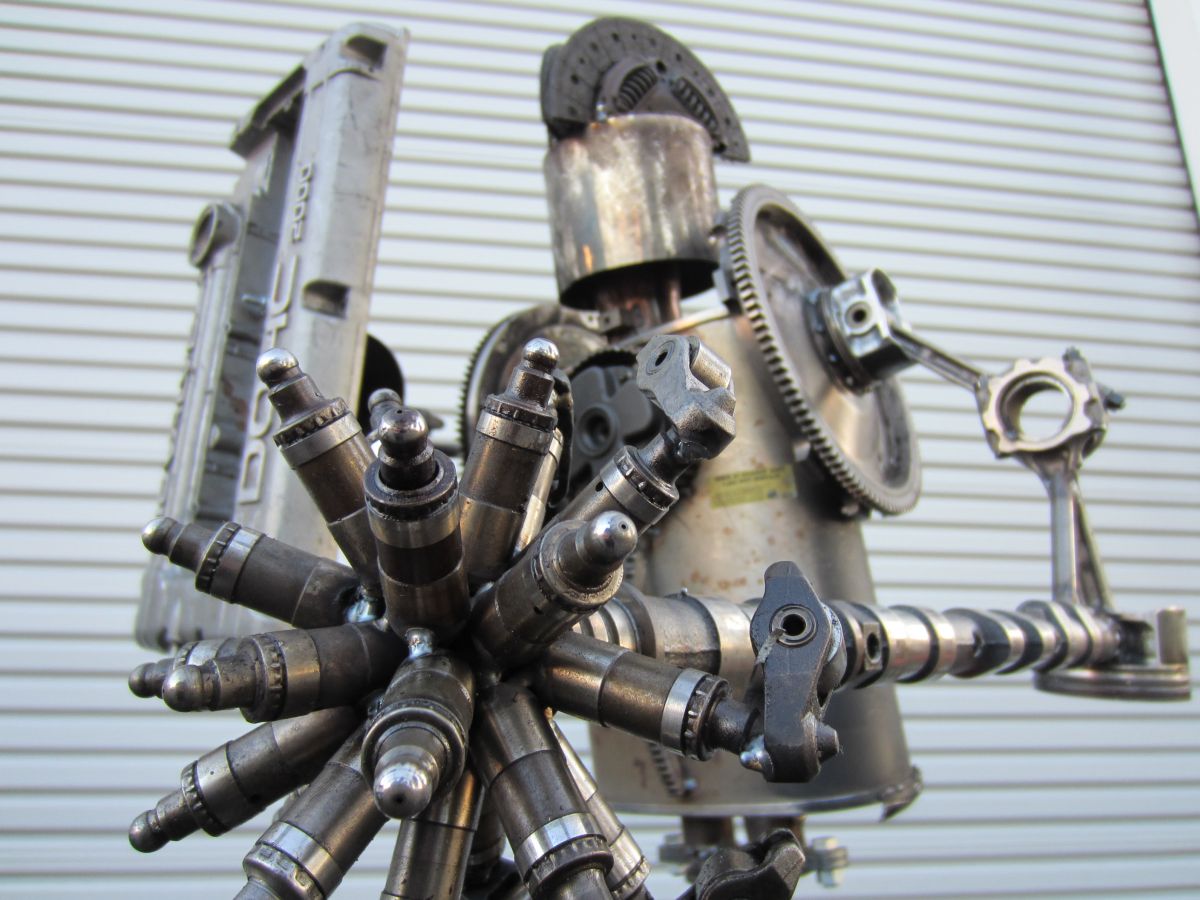 Art intentionally gave Battle Bot no face so that you would need to make your own mental image of his personality. Battle Bot currently protects the service office from all evil doers.