LEET Roll Cage Build – Part 1
With all the 600 whp mods Ben has lately, he felt it was time to step up the safety from a bolt-in Autopower 4 point roll bar to a full cage. Here is the transformation:
The first step was to gut the interior. Everything that could be unbolted was unbolted. The dash comes out, carpet, seats, door panels, headliner, wiring and more.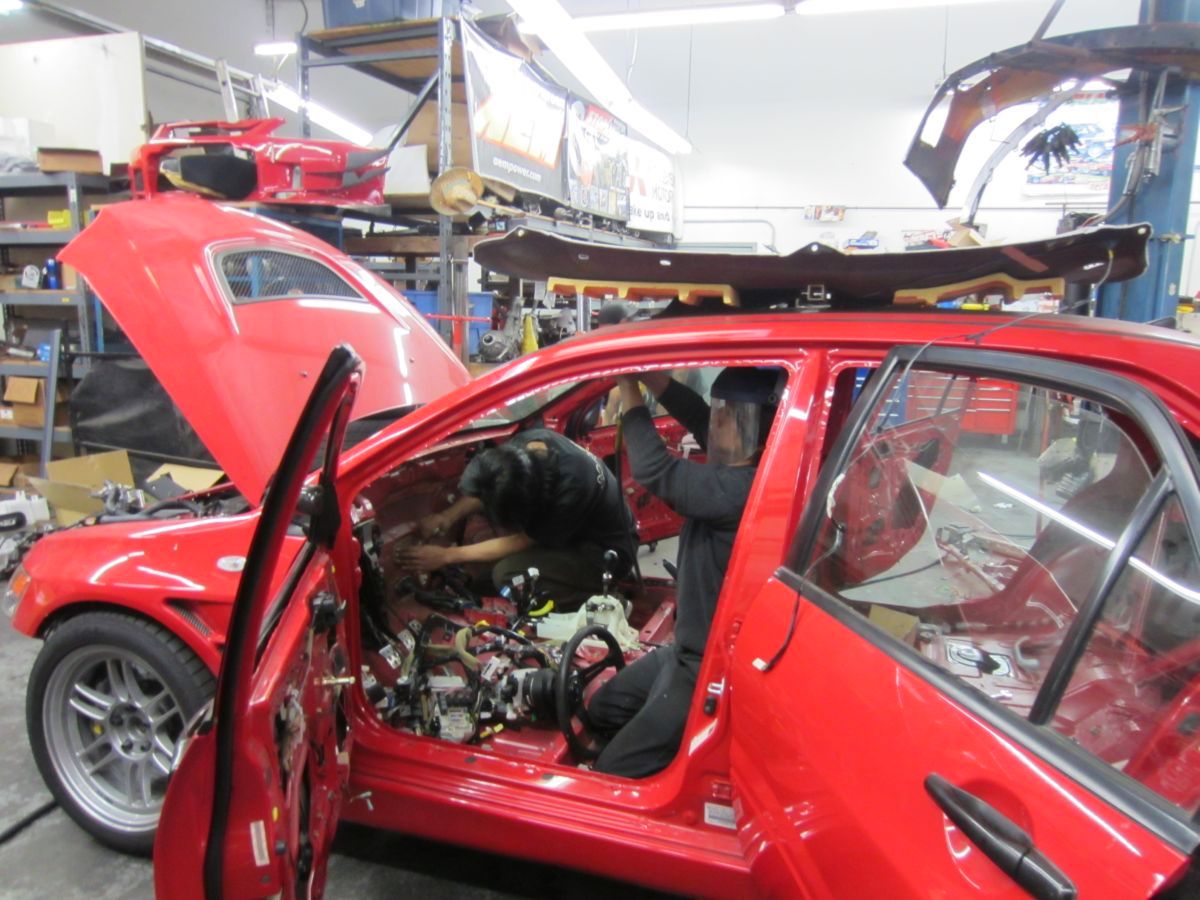 Bryce was enlisted to help. Anything with a Phillips head screw was his responsibility.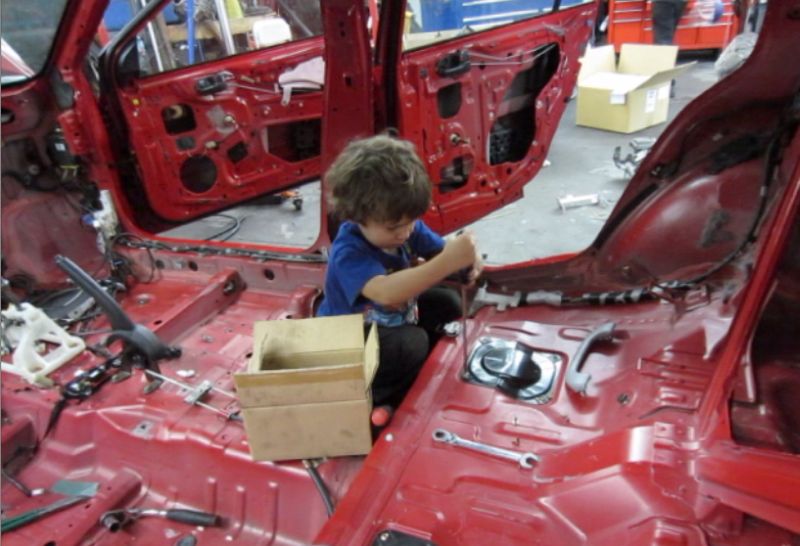 Next is to clean and strip any caulking and paint or undercoating where the base plates will get welded into the chassis. We used 1.75″ diameter .120 wall thickness 1020 alloy DOM steel tubes. Chromoly tubing is not allowed now by most racing organizations in the US so mild steel gets used. It isn't light but this will be safe!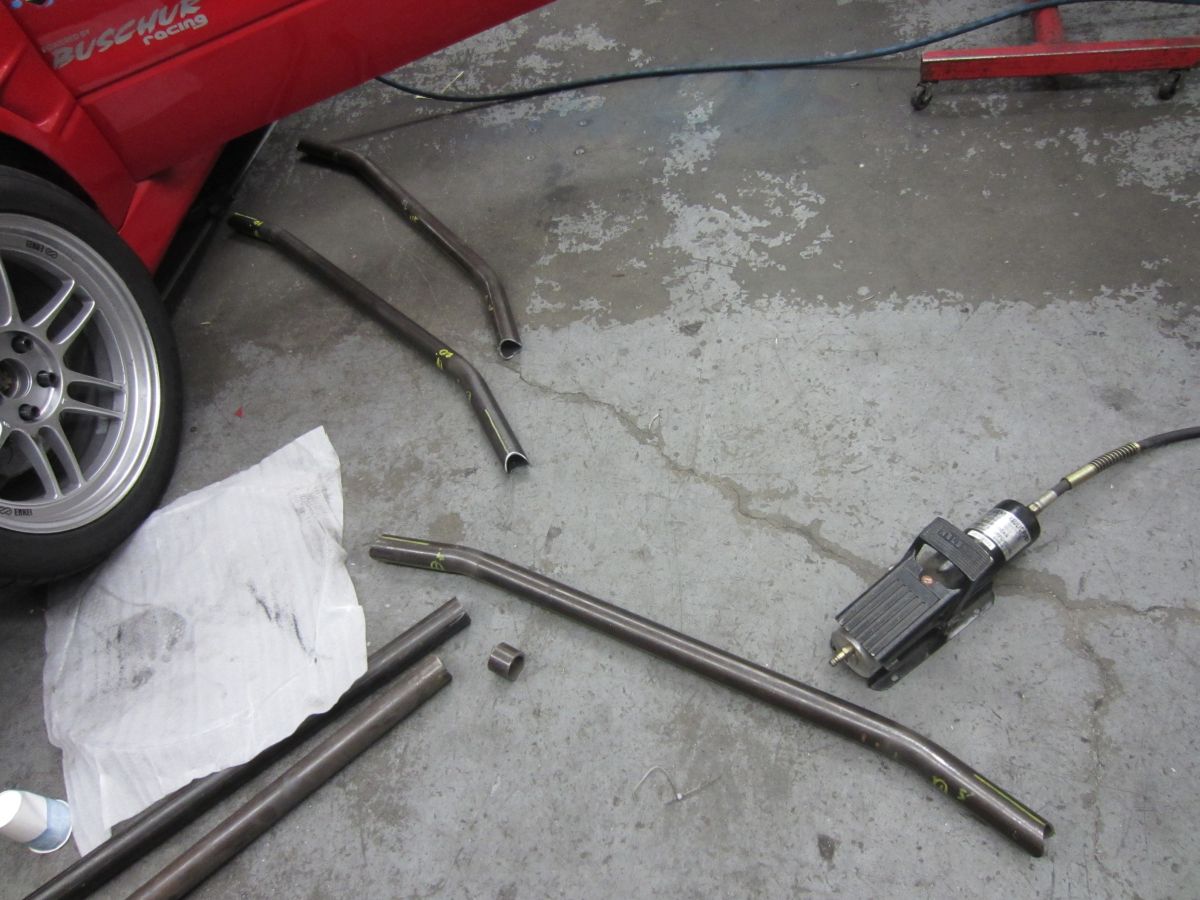 Foot plates get tacked in temporarily to build the cage on top of. Later, the base plates get knocked out so that the cage can be dropped down. This allows welding the bars all the way around up in the roof area. After final welding, the cage goes back up on top of the base plates and the base plates get permanently welded in place.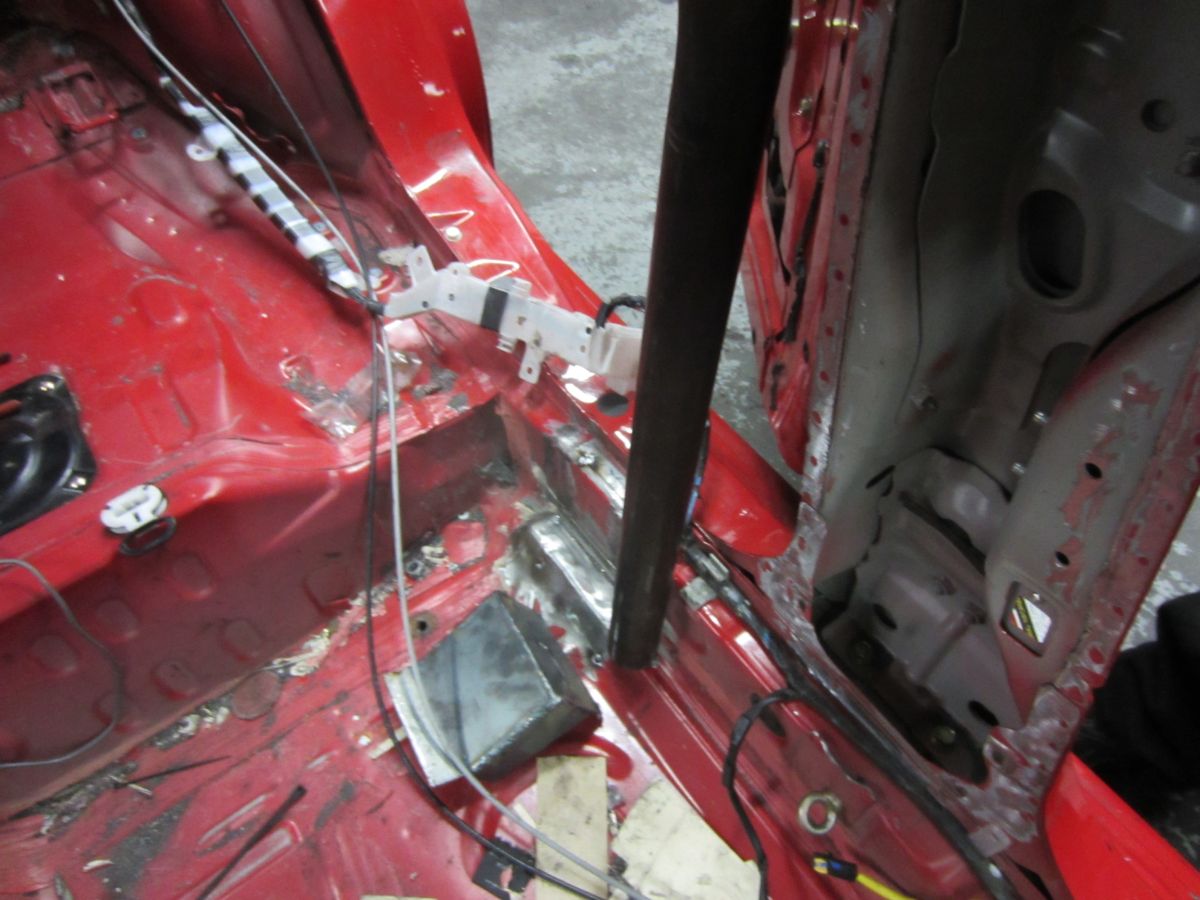 The main hoop and rear bars start to take shape. The B-Pillars get the inner skin cut off so that we can scoop out a couple layers of internal reinforcements that wont be needed anymore.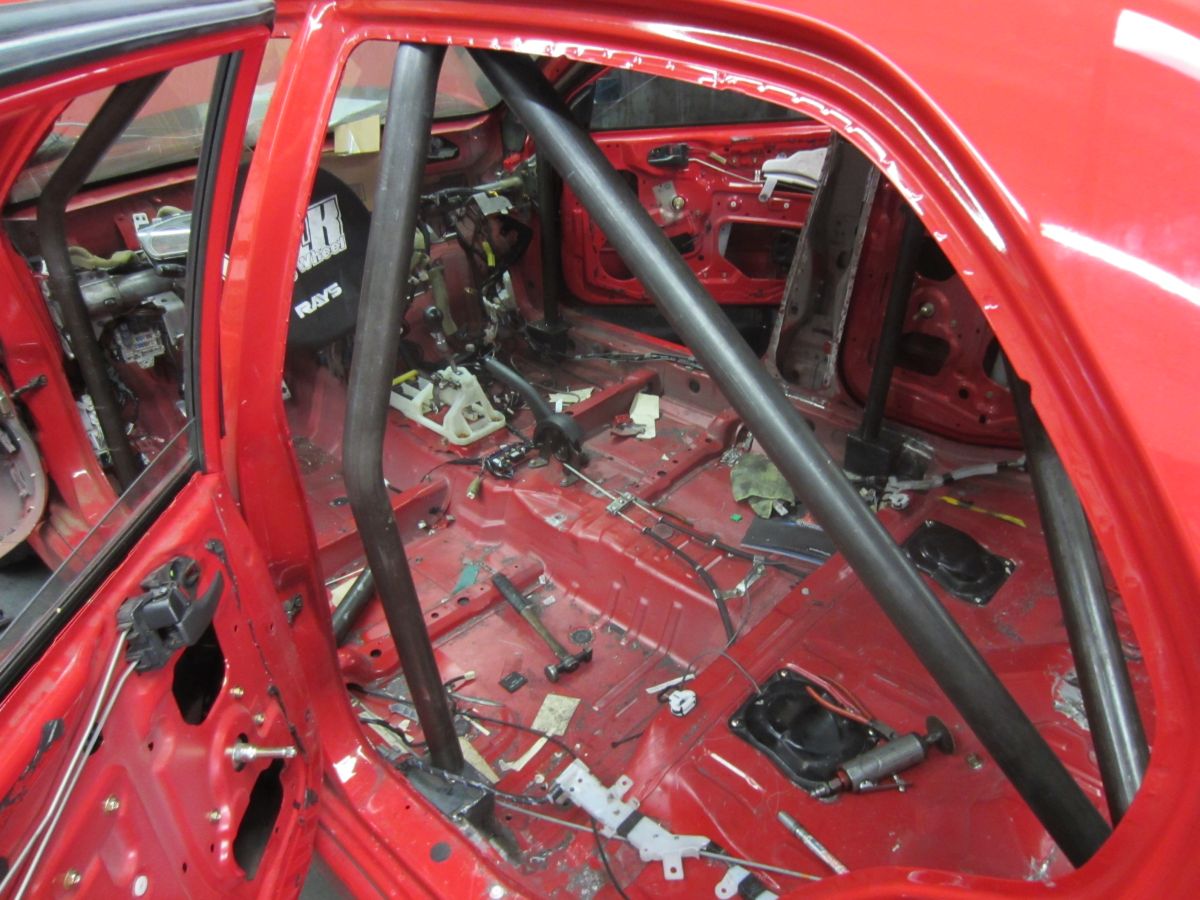 We left the rear speaker tray in place under the rear window. But we cut out the panel and cross bars behind the rear seat back to save some weight. Any little brackets and tabs get trimmed off also at this time.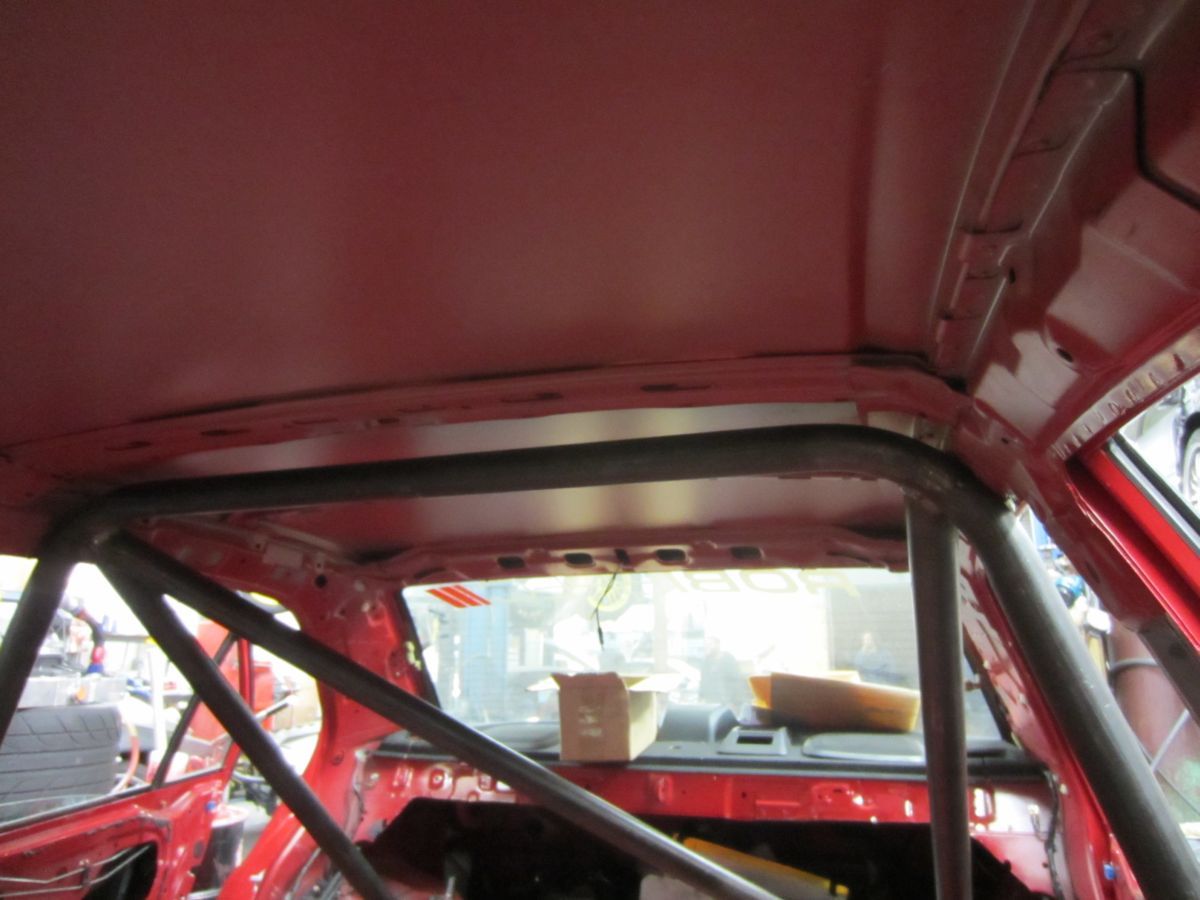 The door bars on the driver's side will be "NASCAR" style and protrude out into the door. This helps put some space between the driver and the roll cage in a big side impact. So we cut out the driver inner door panel area to make rood for the bars. The stock side door impact beam will also be removed.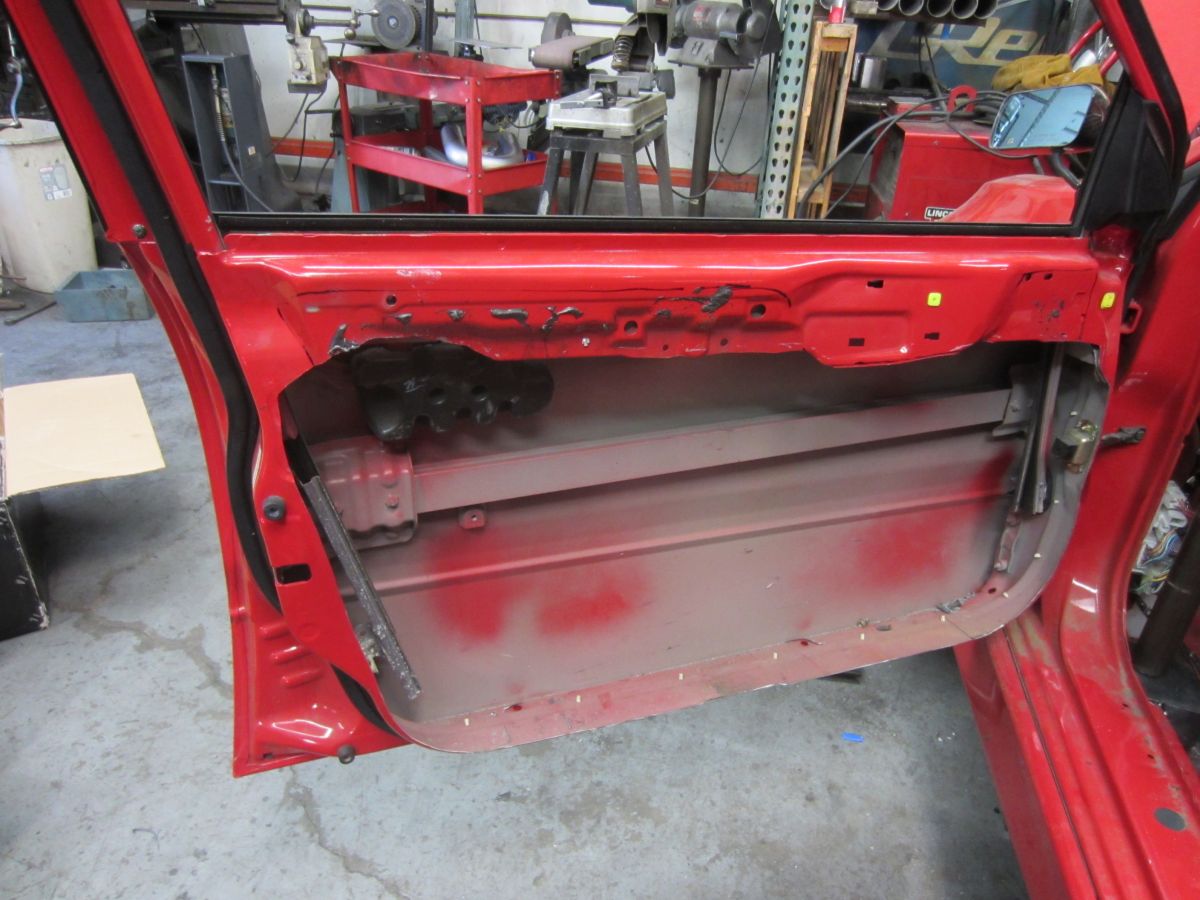 The front bars will attach to the factory dash cross bar behind the dash. We'll cut the dash pad and make some plates so it all looks clean when it is done. Anything behind the dash that isnt needed gets cleaned out or trimmed off.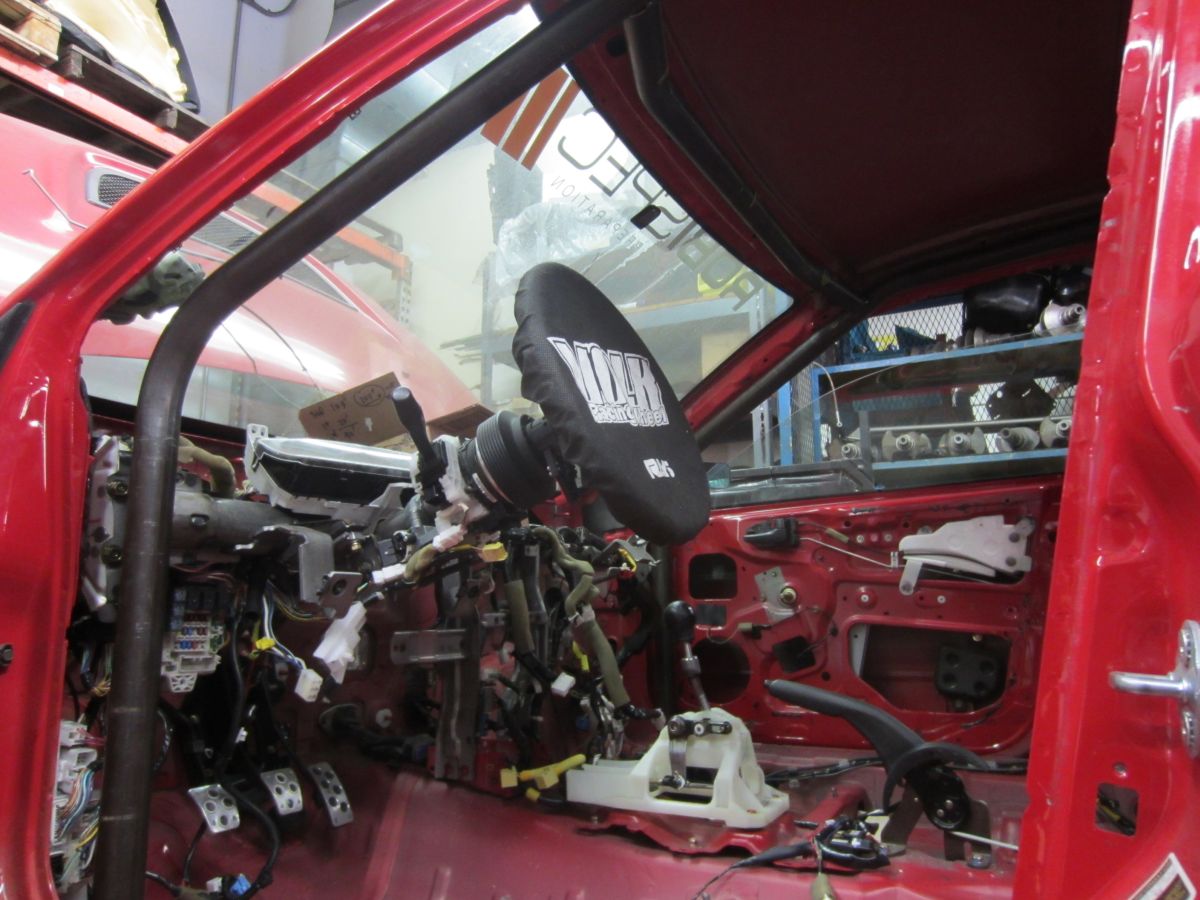 Here you can see the roof and upper reinforcing bars taking shape. The diagonal bar across the top will give the whole chassis some serious additional torsional rigidity.