LEET Roll Cage Build – Part 3 – Prep and Paint
We last left off on this roll cage build with finishing all the welding. Now it is time for the cleanup, prep and paint.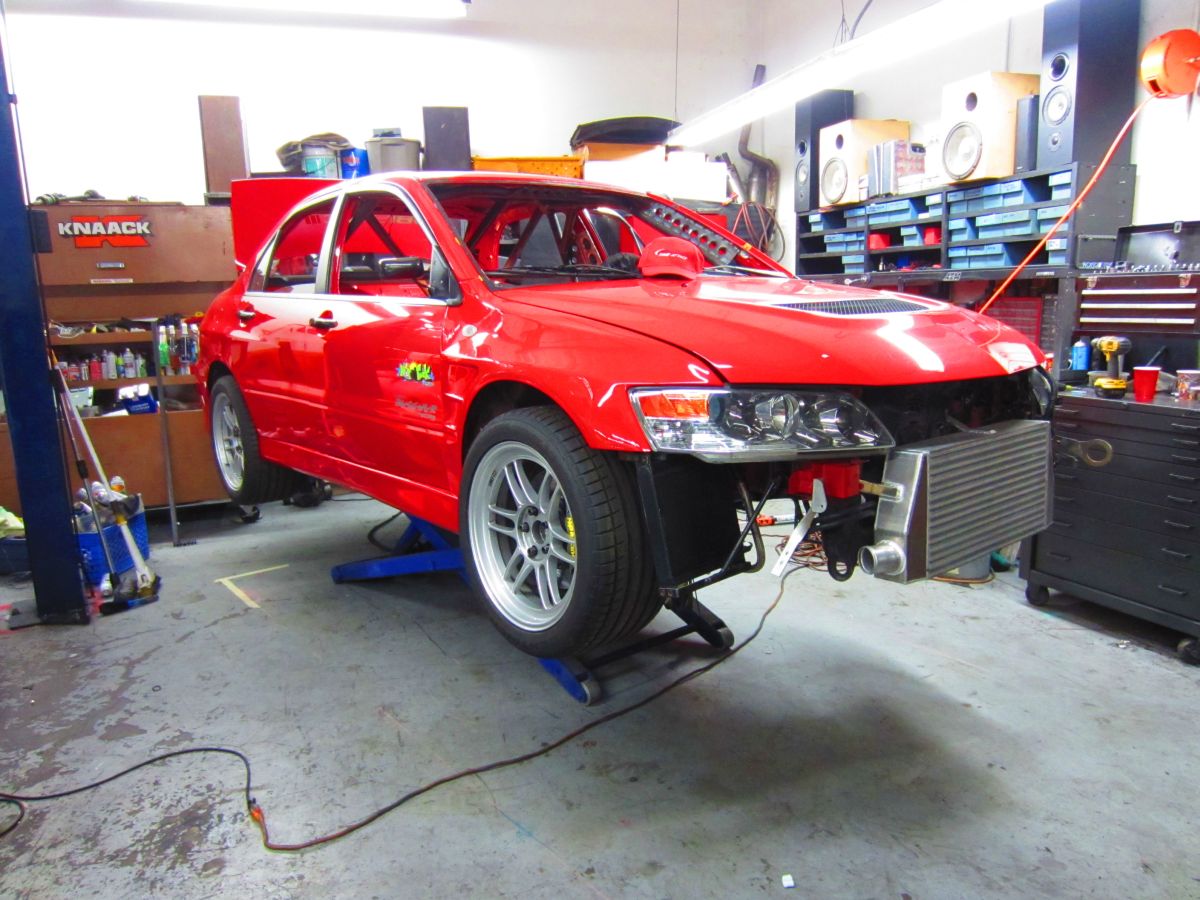 All unnecessary seam sealer and sound deadening gets removed to lighten things as possible. We trimmed off any brackets and tabs. Most small holes get covered and smoothed over with metal tape for a cleaner look.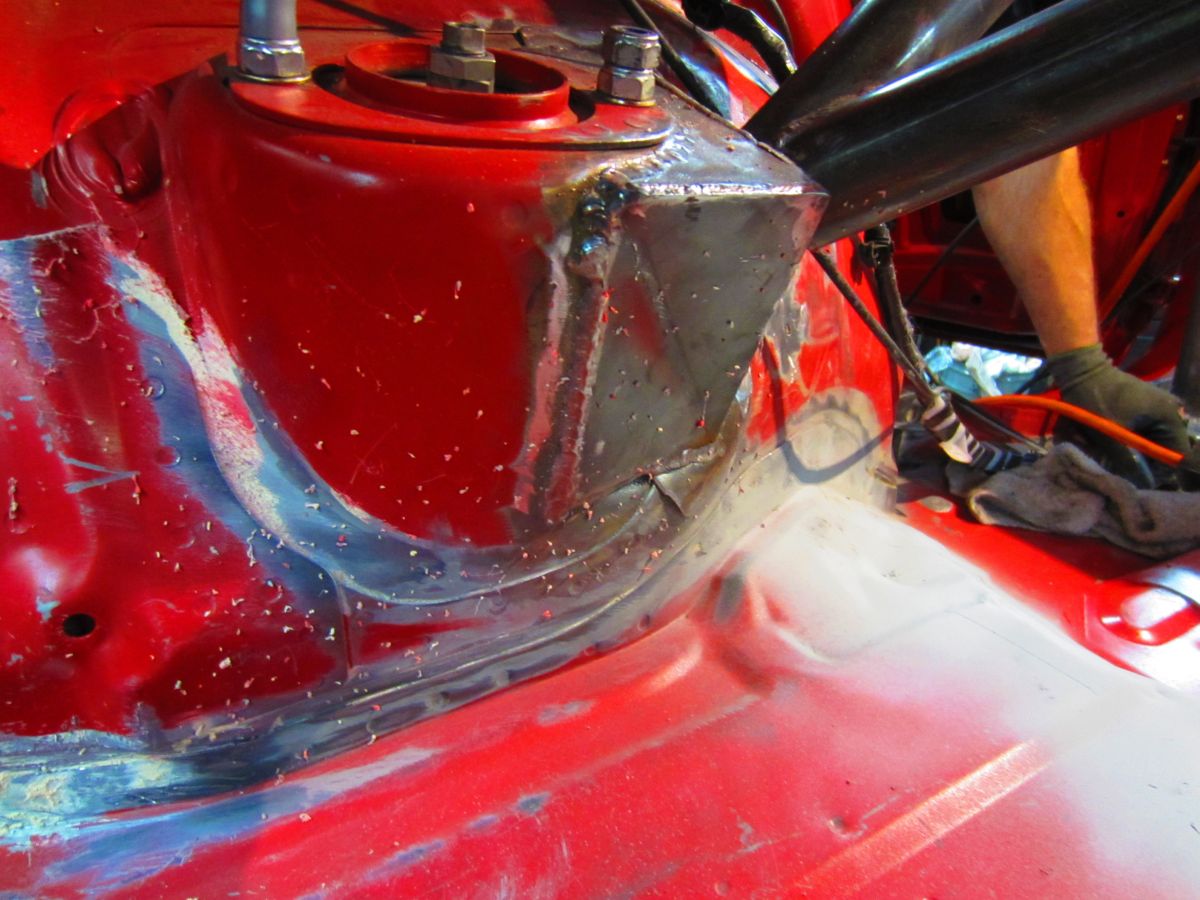 All the bare steel on the roll cage and welds needed to be cleaned and prepped with a light acid wash.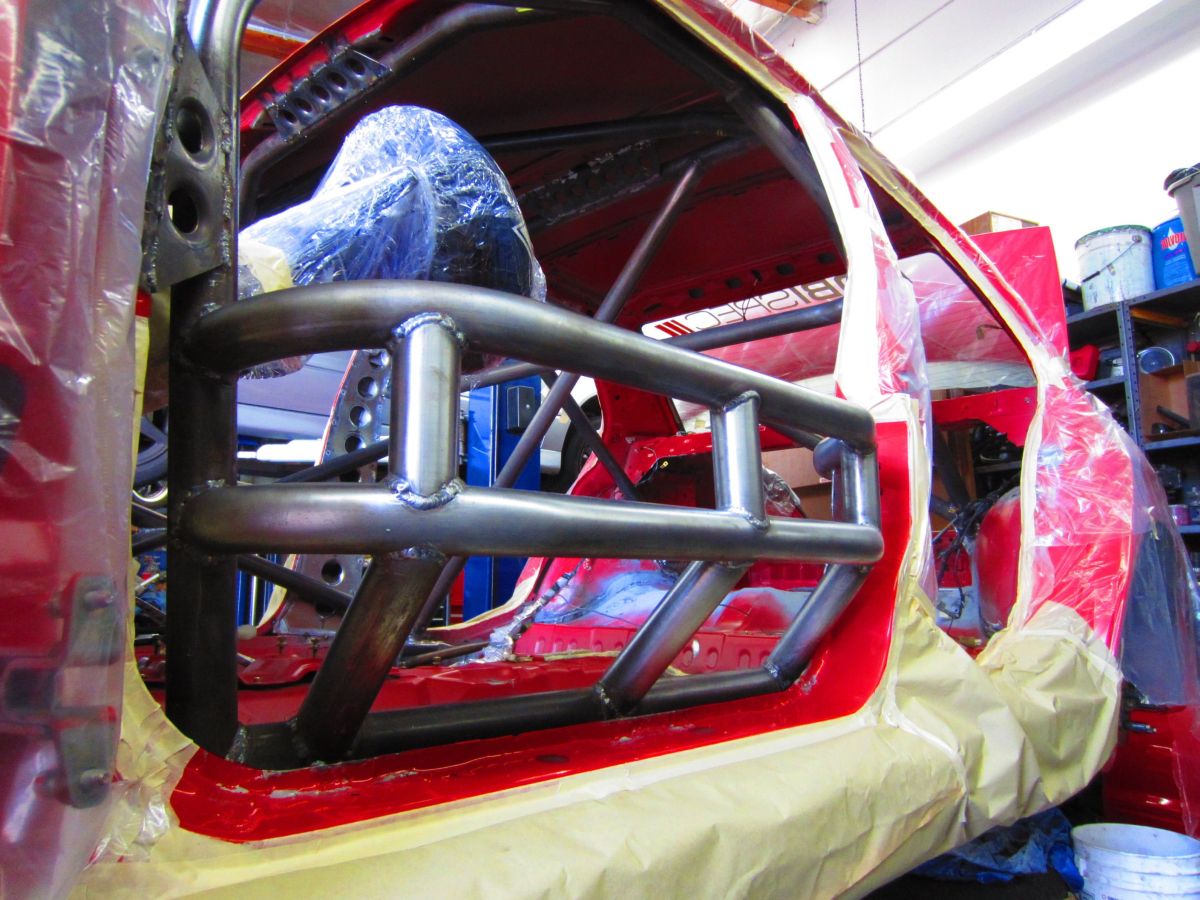 Everything gets masked off nicely. The floor gets cleaned and roughed up with sandpaper and a Scotchbrite. Blow all the dirt and dust out of the corners and cracks and vacuum it several times.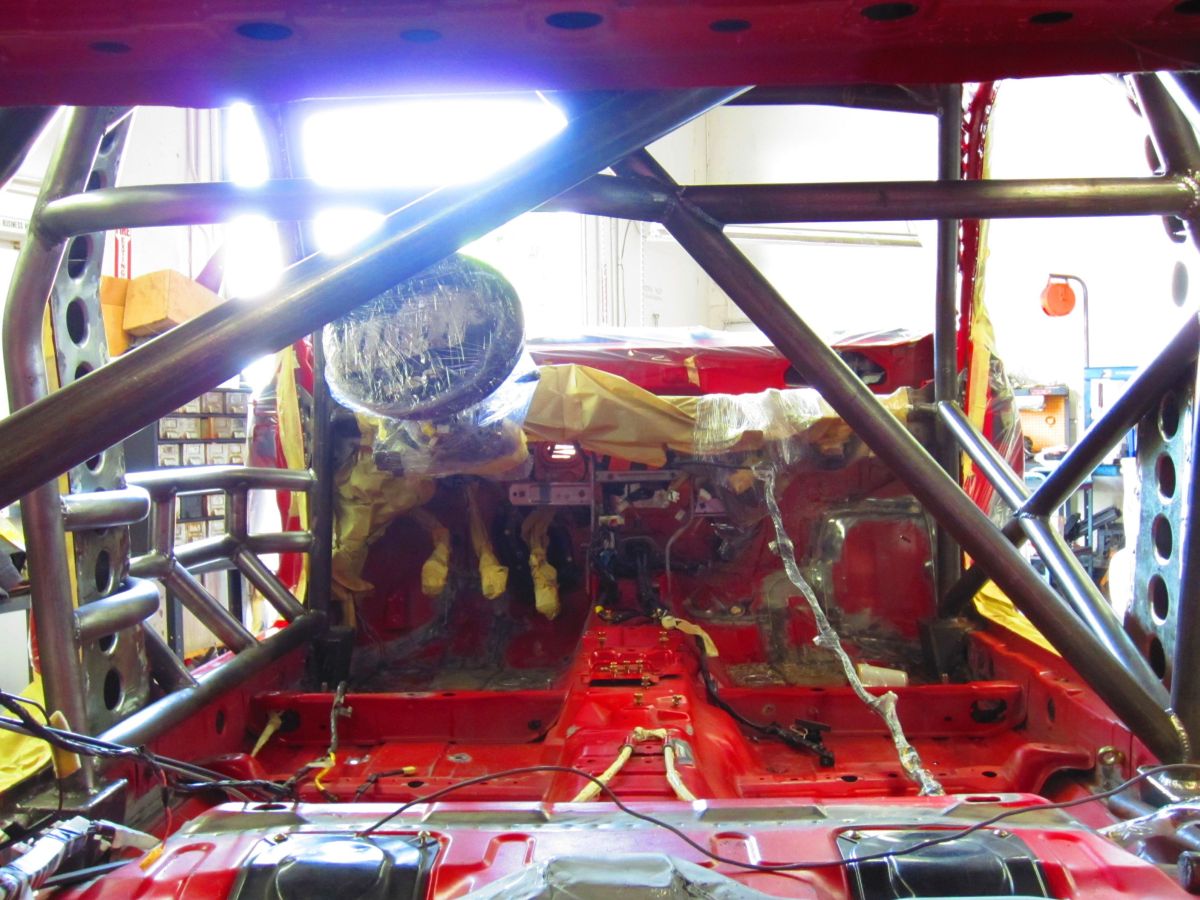 The bars first get painted with a special etching primer.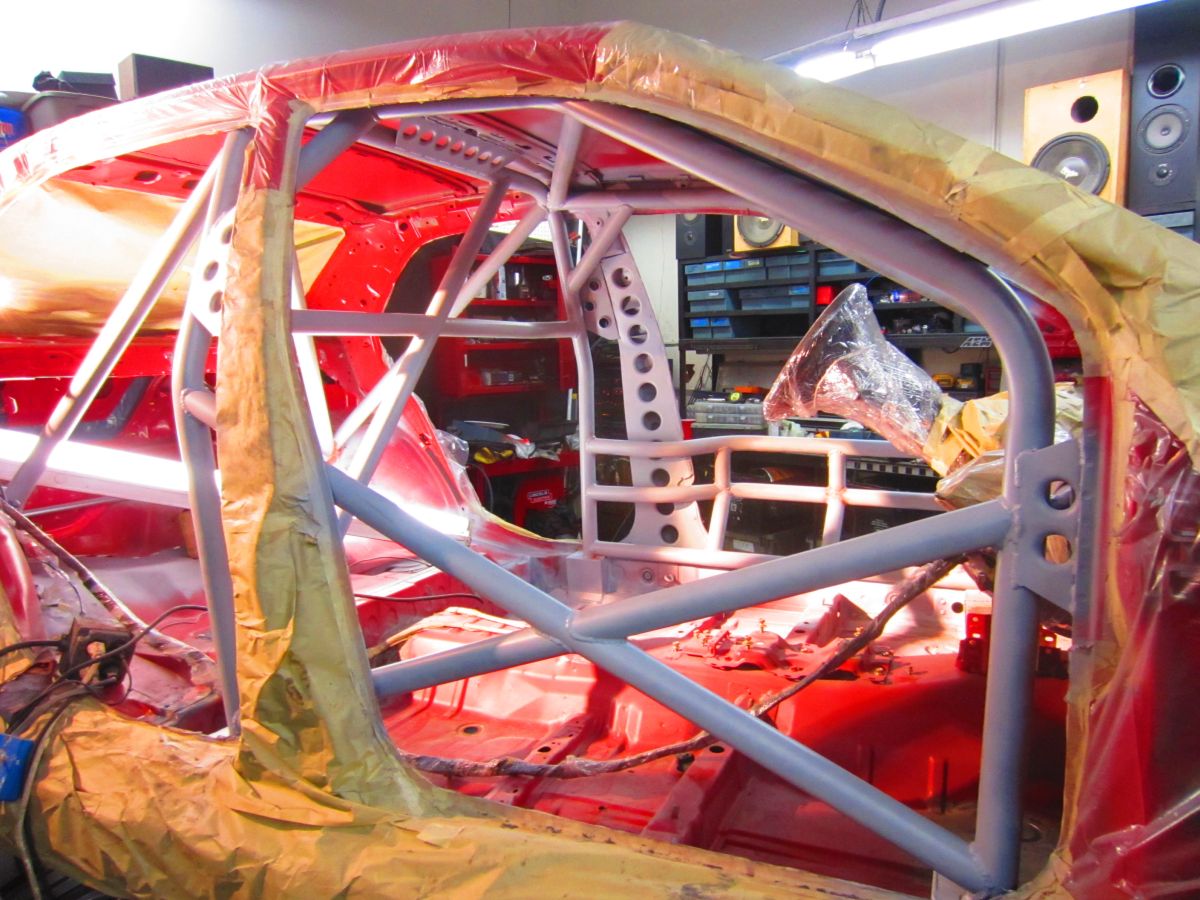 Then semi-gloss black urethane enamel.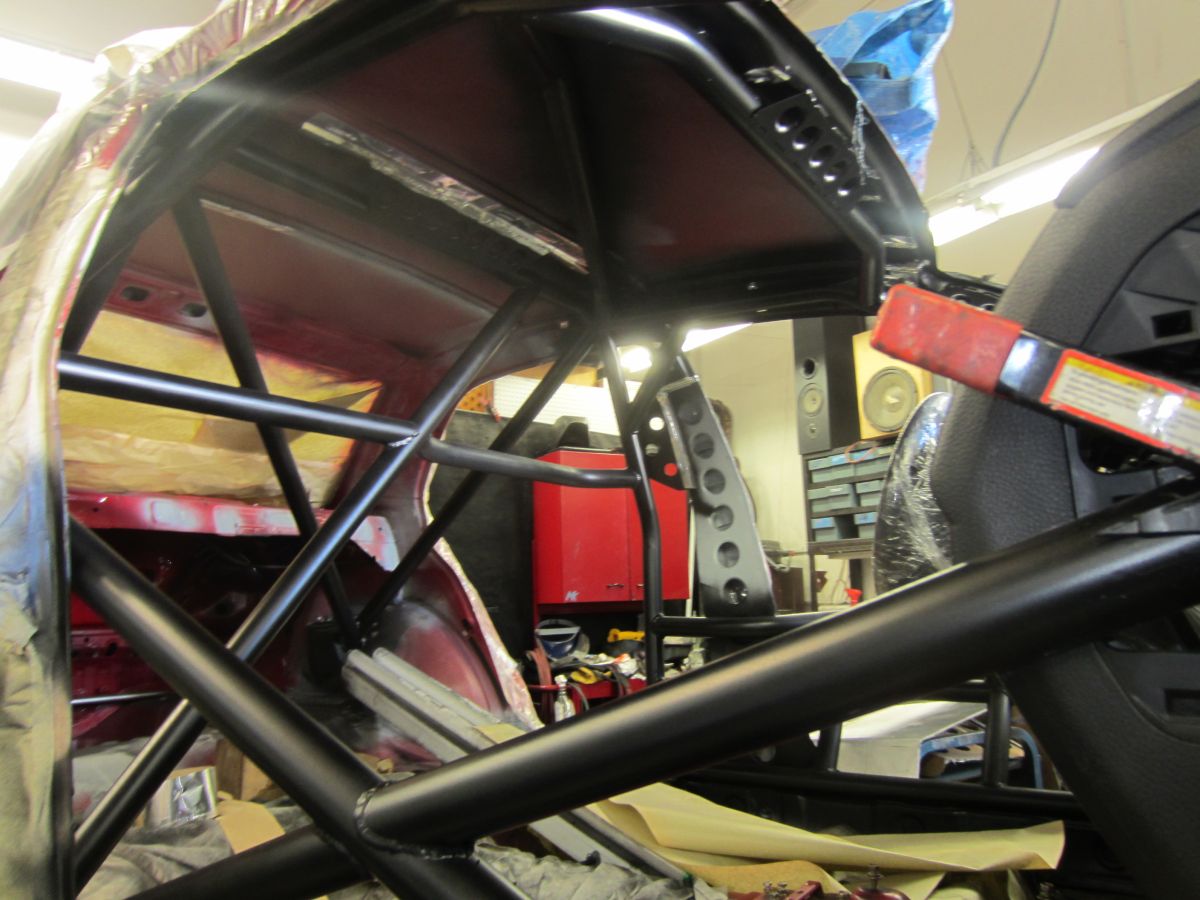 Then the bars and foot plates get masked off to spray the red. It is easier to paint the bars first and then the interior second is easiest.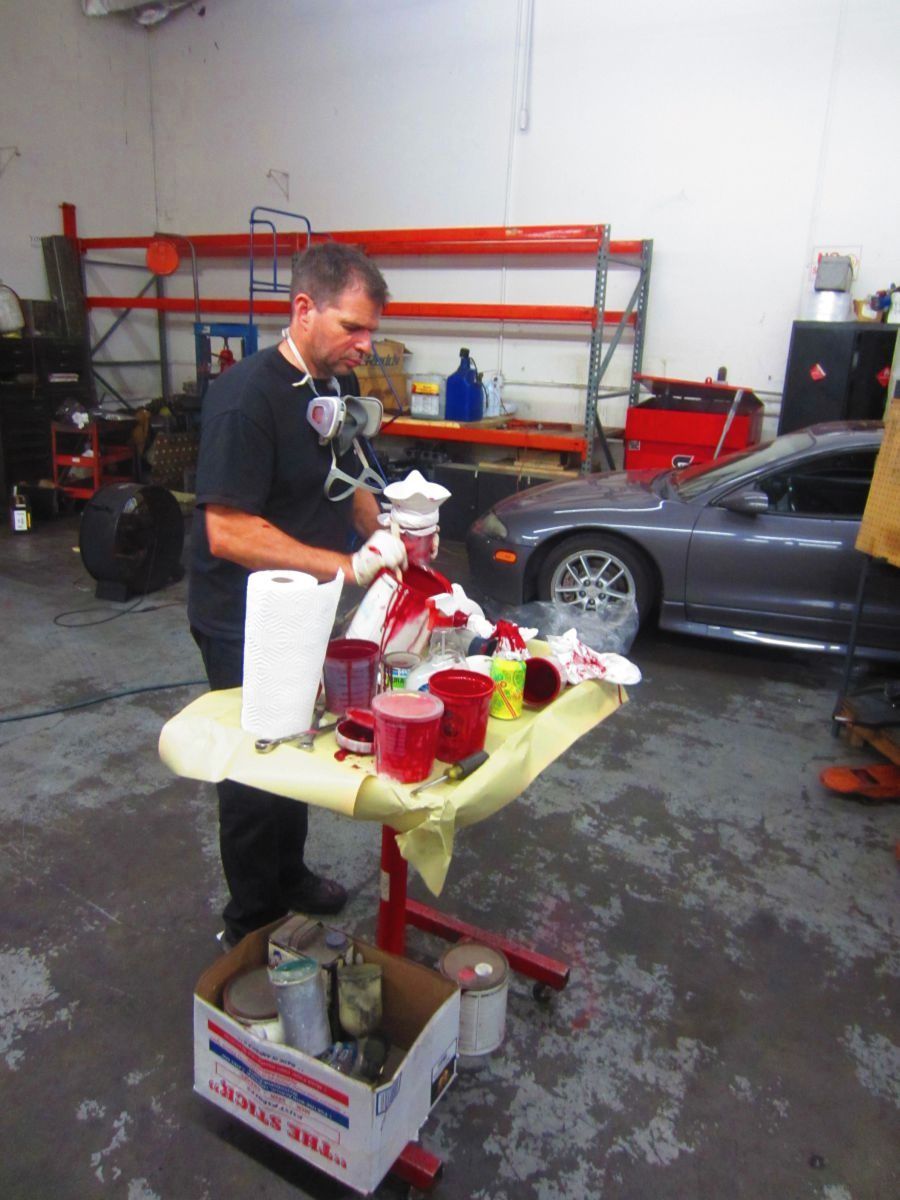 Aluminum foil actually works pretty well to wrap around the bars and joints.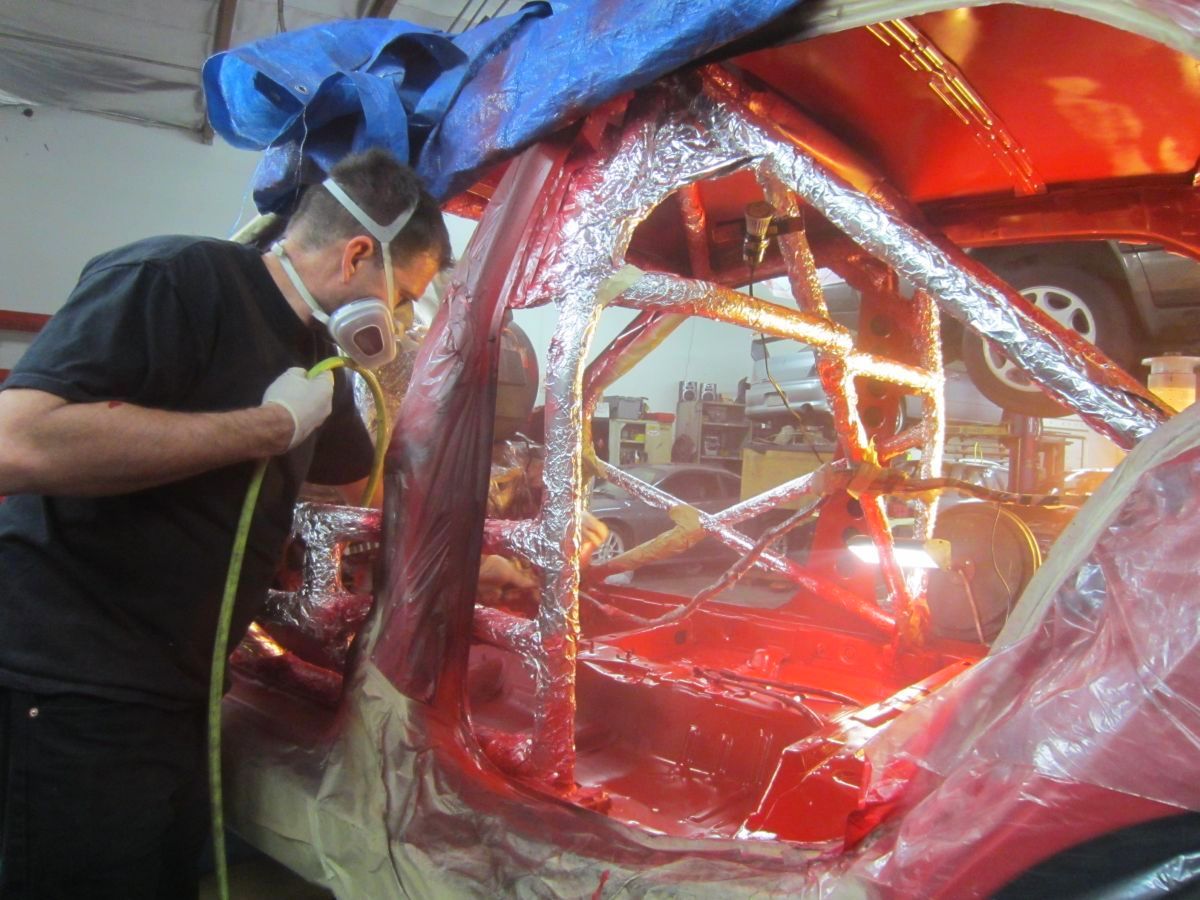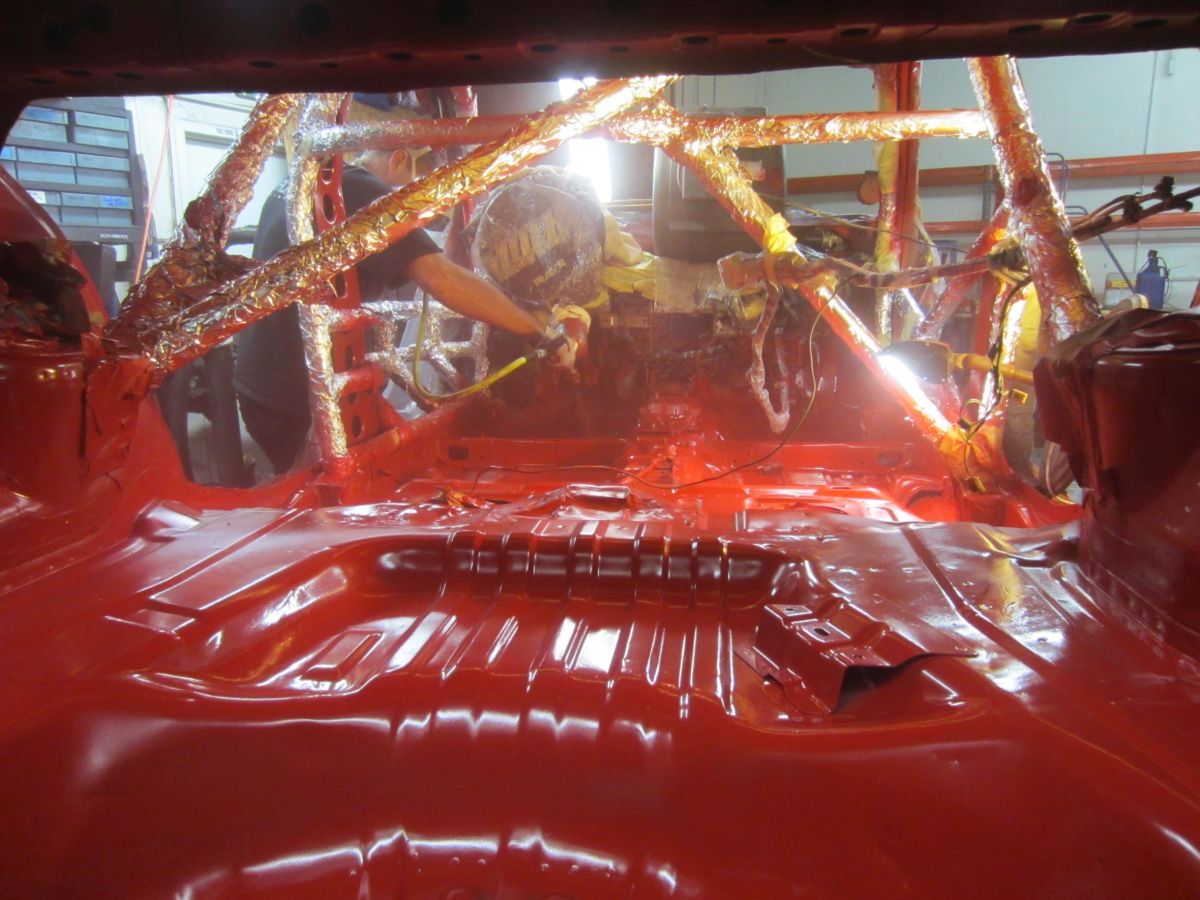 All done and unmasked: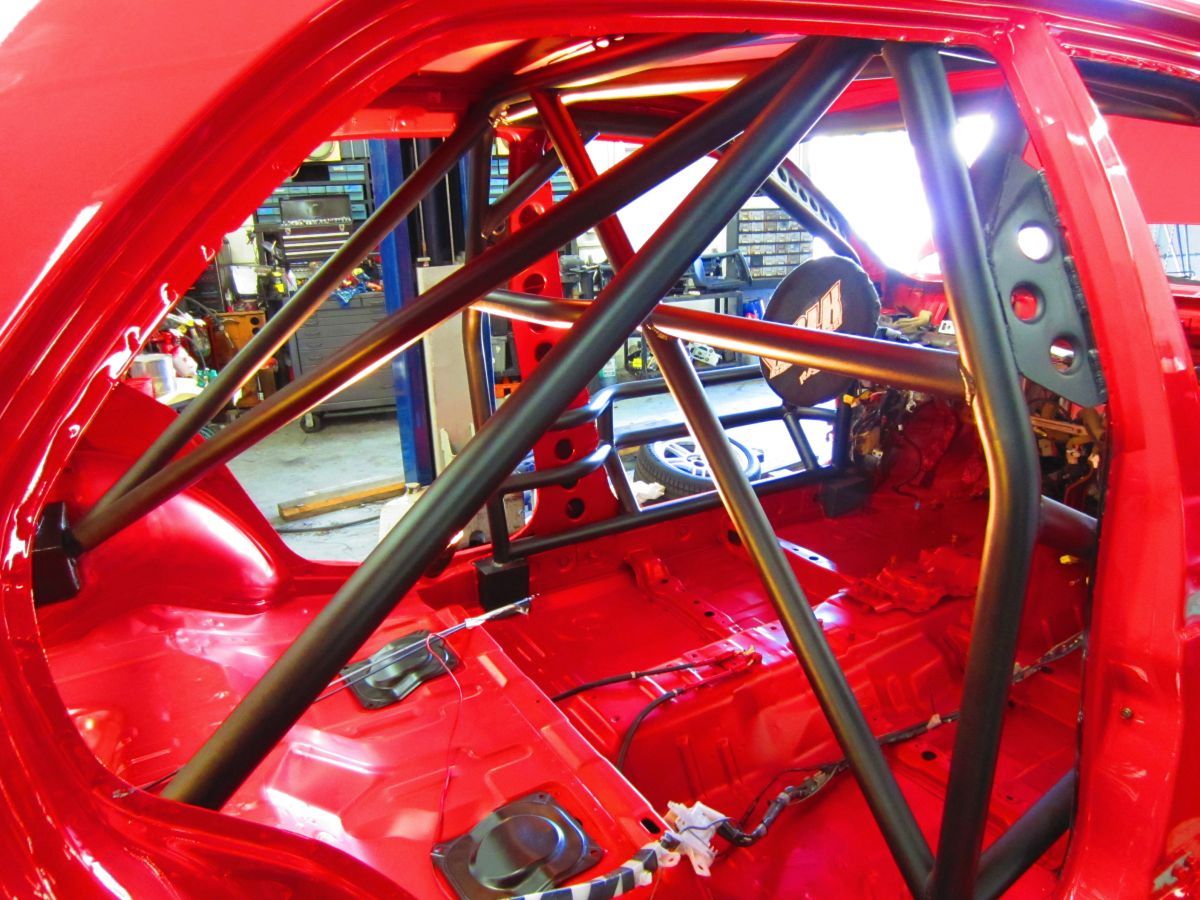 Next up final assembly and details. Check the gallery below for all the painting detail pics.