EVO X – Custom Competition 3.5″ MAF And Intake
AEM and AMS both make an EVO X  intake with larger than stock 3″ cross section MAF housings. The larger MAF housing can mess up the fuel trims and when tuned need some fine tuning of the MAF Scaling tables.  But they can help get the last couple HP out of the stock turbo and are a necessity for upgraded turbos. But take the 3″ intake up to 3.5″ and the upgraded turbo really comes alive. We are talking another 20-25 whp up top.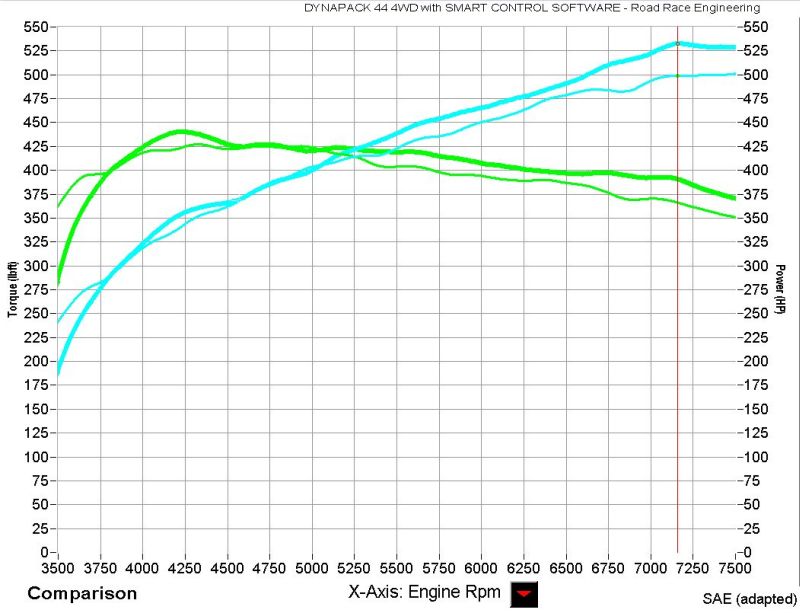 Here are some pics of a custom made 3.5″ MAF housing and cold air intake for an EVO X. ETS makes a nice ready made kit that we'll often use. But sometimes the best stuff is custom made.  We used a 3.5″ aluminum U-Bend to build the intake pipe and MAF housing and welded on a billet machined AMF sensor mounting plate.
An AEM Dryflow filter with a built in velocity stack 6″ diameter by 9″ long is as large as can be fitted. We also made a full heat shield that incorporated the stock fresh air ducting.