Carl Rydquist – RRE LS 350Z at the Formula D Opener in Long Beach
Road Race Engineering's 2014 Formula D Season debut happened in front of a sold-out crowd of more than 20,000 drift fanatics in Long Beach California last weekend. Our practice session ran trouble free and our driver Carl Rydquist qualified the Road Race Engineering Berk Technology 350Z into 24th spot among 64 professional drivers. This was Carl's best result since his Formula D comeback (best previous FD qualifying position to date: 7th, 2009).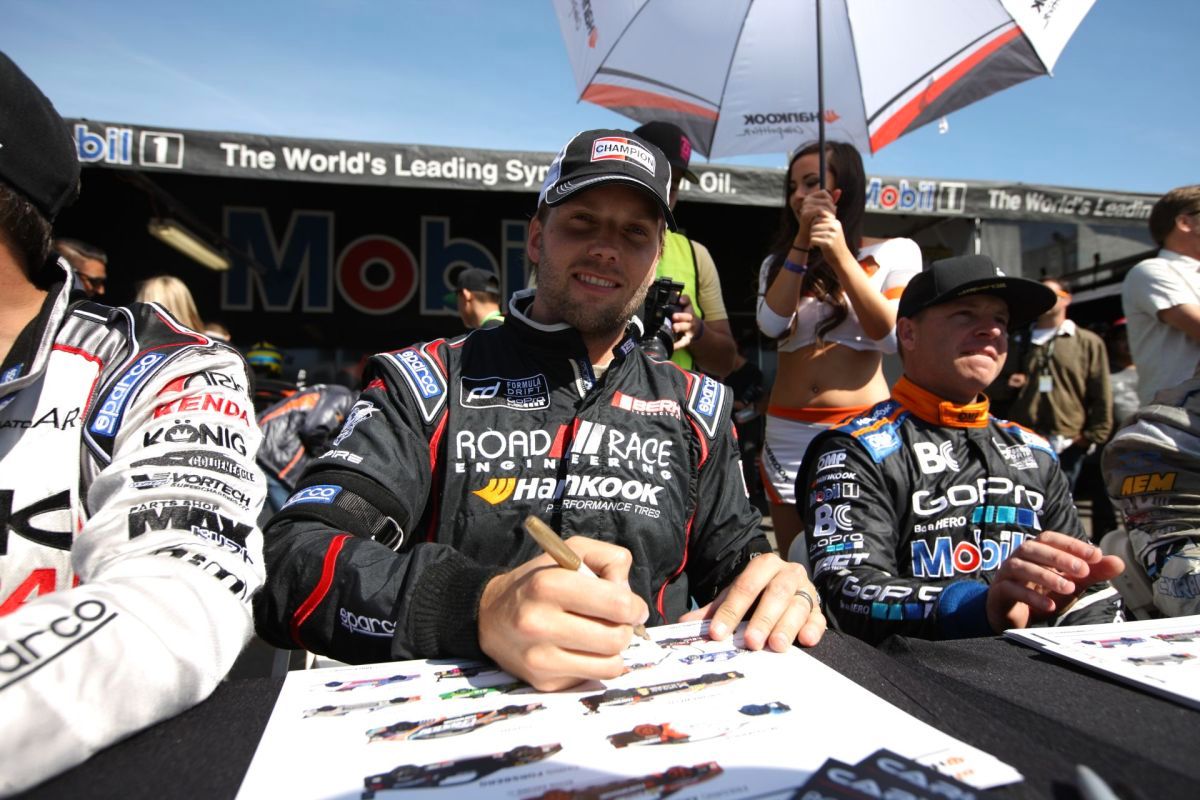 During the Top 32 tandem practice sessions it was clear that the car was significantly quicker now than last season. The tight turns and close walls of the Long Beach Grand Prix circuit isnt necessarily known as one of the higher speed drift events. But it was obvious that Carl was able to chase down several other big power cars.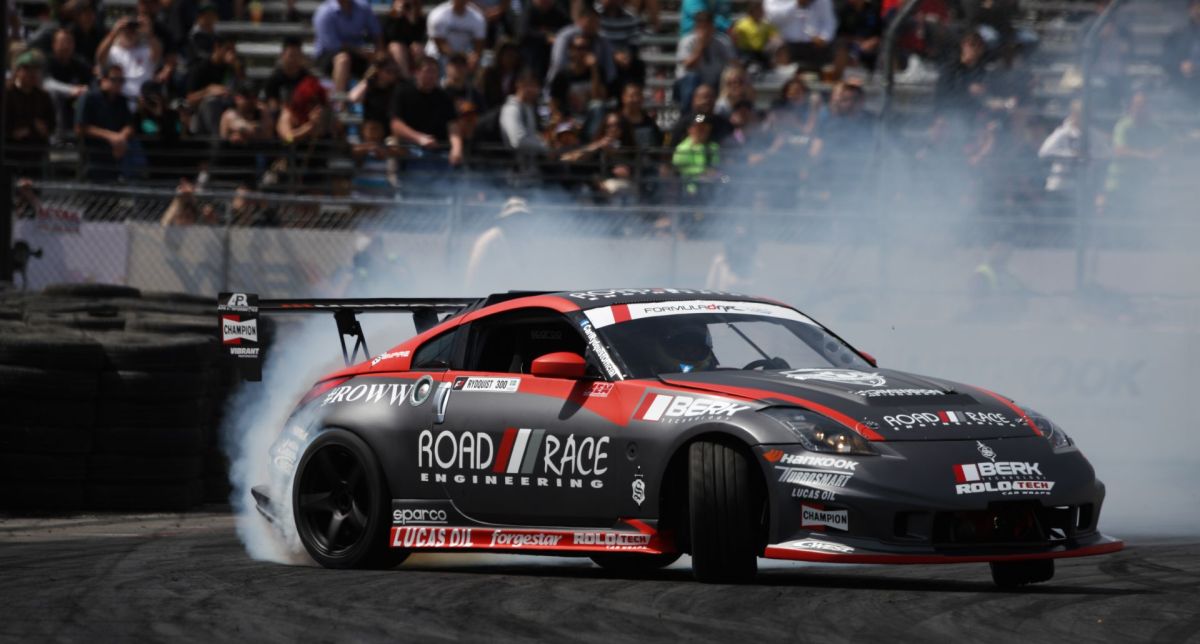 In the battle for a spot in the Top 16 bracket, Carl was able to pull out a gap in his lead run thanks to the Garrett GTX4088R turbo powered LS2 V8 and our sticky Hankook Ventus R-S3 tires, however being fast also turned out to be a challenge in the follow run behind opponent Forrest Wang.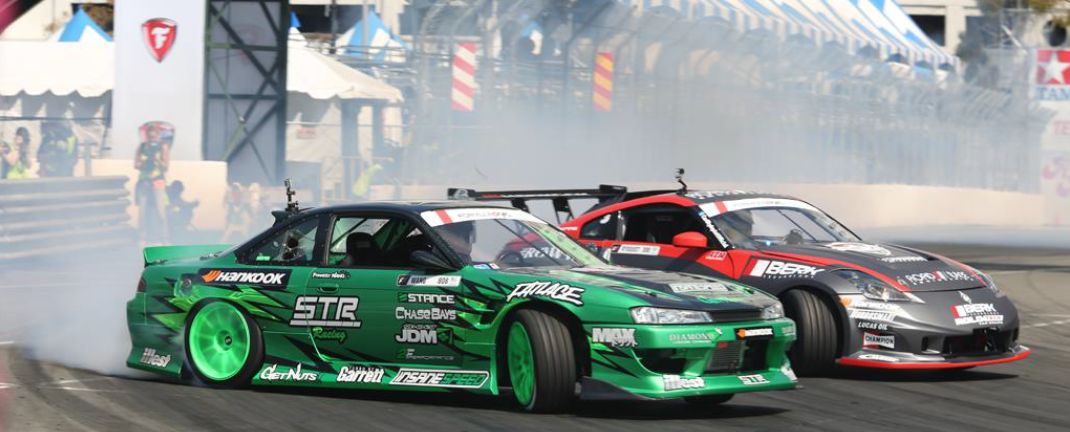 Carl comes from a road racing back ground and said: "I am used to being in front and racing hard to leave the competition behind so that part went as planned. While I was following Forrest, I started out too close too soon and simply bogged down behind him and he was able to maintain great angle and line at a relatively low speed.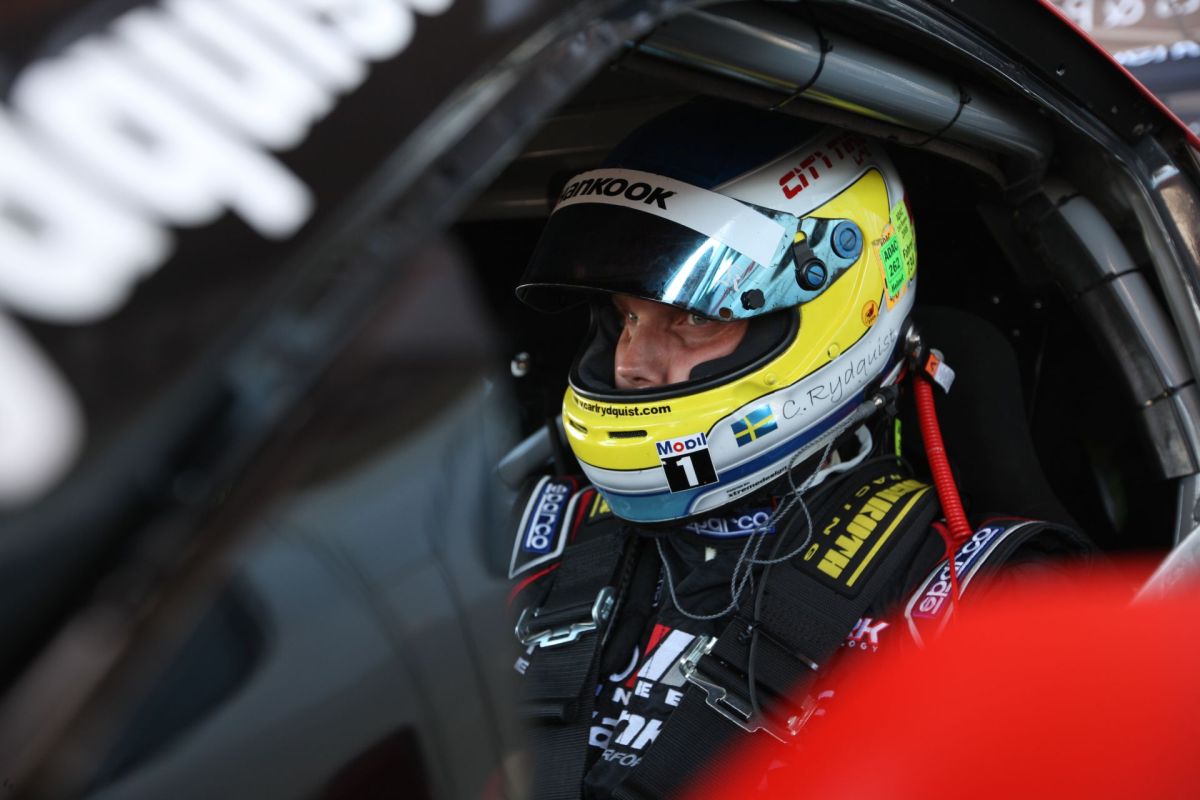 The Road Race Engineering Berk Technology 350Z, (Carl calls the car "Animal") ran flawlessly. The 830hp turbocharged LS V8 motor didn't miss a beat all weekend, so this one's totally on me. It was frankly one of my worst tandem follow runs I can remember. Nothing that I can do about it now, but something to draw experience from. The good news is that the car is quick and controllable, I can charge close and battle for tandem wins this year."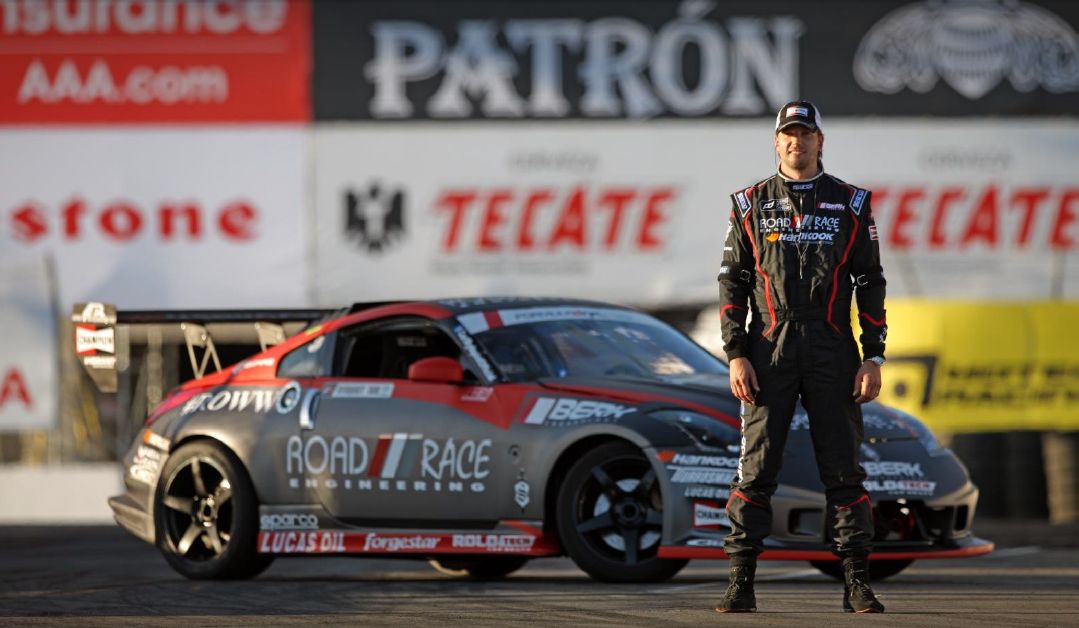 Thanks to the qualifying result Carl and the team are moving onto Round 2 at Road Atlanta in 19th place, tied in points with among other drivers former champions Daigo Saito (2012) and Daijiro Yoshihara (2011).
Rossy Welch  our Team Manager said: "I could see that Carl didn't want to damage the car at this event, which is good, but you also have to go for it 100% to win. We'll focus and push harder at Atlanta next month. But this is a really good start for us, we made important points and we met so many fans that love the car that this awesome team has built and we feel very blessed and happy for the support from all of our sponsors. This is already becoming a really exciting year!"
See you at Road Atlanta on May 9-10 or on the FD Livestream!