Tijuana Gran Prix – March 1999 – Tijuana, Mexico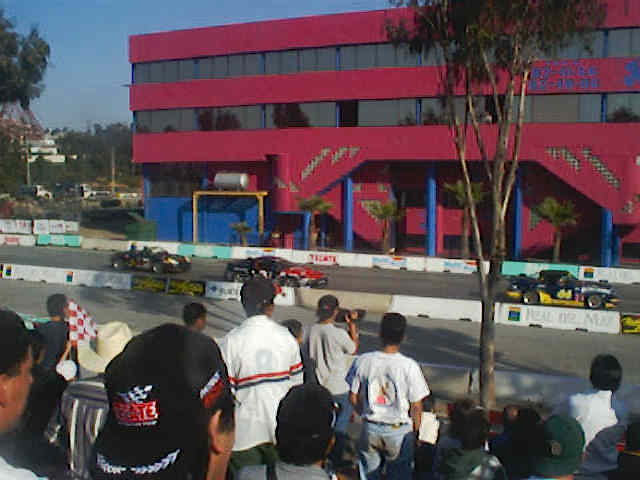 TIJUANA ,March 13-14- We brought the Black Road/Race Eclipse to Tijuana to race in the PRO BORDER SERIES. Competitors from NASA,PRO and CAS sports car racers attended.  The weekend was sunny and mild in TJ. We took to the track Saturday fro practice and qualifying. Both sessions went well. The Road/Race JEMFX Mitsubishi responded well the the modifications we made in the off season. The addition of an oil cooler and remote filter assembly drastically improved our engine cooling as well as two more fans on the radiator. We also added added a boost activated water spray system for the radiator.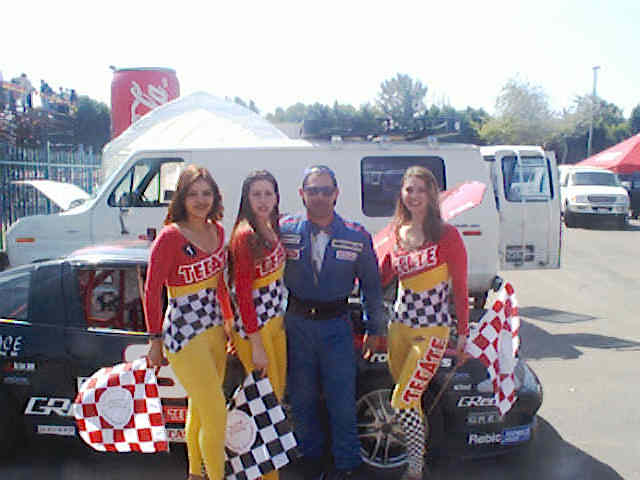 Robert Tallini again drove the car for us. He qualified on the outside of the first row for Saturday's Heat Race. Second in qualifying, the other five out of six cars were 6-cylinder Porsches. The green flag dropped and Tallini took the Road/Race Eclipse right to the front, leading from lap one to finish! The car performed well although brakes were still an issue with our car's overall performance. Winning this race put us on the pole for Sunday's main event.
Sunday's schedule consisted of a warm up session and a main event. During our warm-up we took it easy. Tallini ran most of the session just to check gauges and feel the car out for the main event. One interesting development occurred during warm-up. Ty Tipton, driving a 1.8 Honda Civic set fastest time in warm-ups. He had mechanical problems on Saturday. His times were a bit faster than the last times we recorded and had us a little worried. In the main event, we shot out into the lead and pulled from the field. Tipton's times were no fluke though. He cut his way through traffic and stormed up behind Tallini and started to ride our bumper.  We had a little more left though. After sizing up Tipton, he used the overtake boost button on the PRofec A, pushed harder everywhere, and pulled out to a comfortable margin. Tallini took the overall win in our car, beating three classes of cars varying from 4 cylinders to V-8s!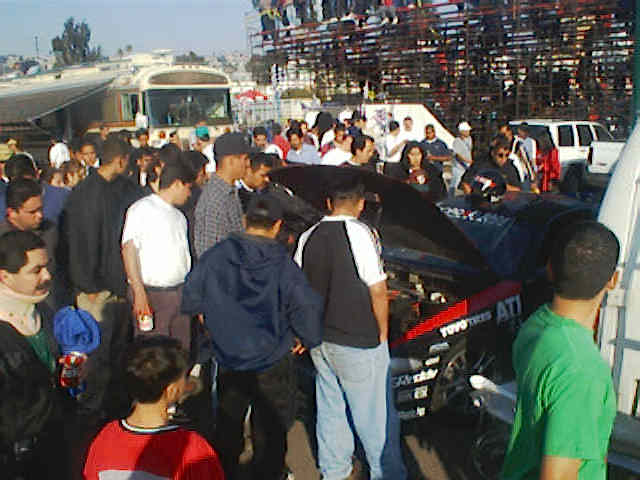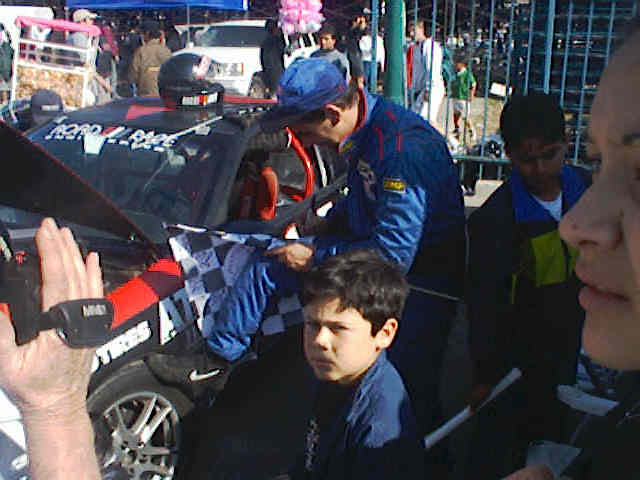 Mexican fans really appreciated the exciting race and our efforts. Tallini returned the favor laying down some smoking burnouts for the enthusiastic crowd. We also learned a lot from these races and look forward the the next round of development for our car. We plan on running the car at a variety of events this year in the U.S. and Mexico. We would like to thank everyone who helps us, JEM/FX, Ronal Wheels, GReddy, and Toyo Tires. We can always use a hand.