RRE Busy This Next Month
We are off to the Gorman Ridge SCCA Pro Rally this weekend. Friday we
are closed unless you got an appointment. The spike strips will be in
the driveway ;-)
http://www.californiarallyseries.com/
http://www.shults.com/gorman/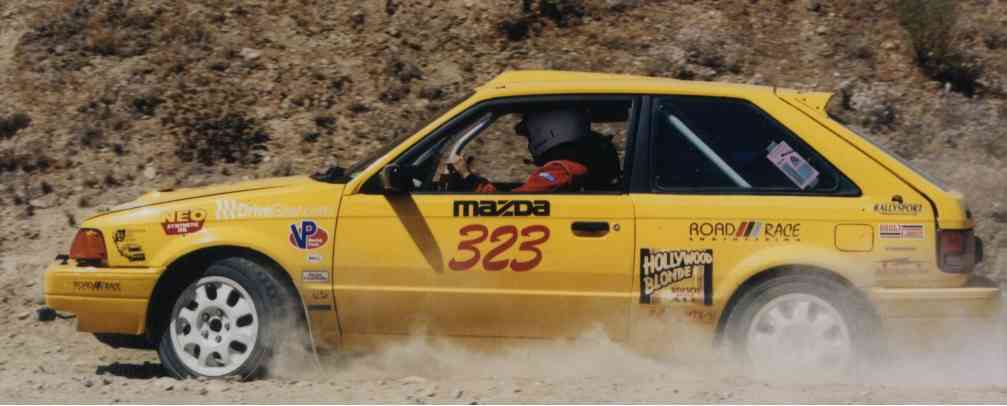 We are running Bruce Brown's new Subaru GRC and Paul Timmerman's 323
GTX. Tony Chavez just got Autronic with anti lag on his GVR-4 and will
be racing too.
Then Sunday we are over to Speed Trial USA at the Streets. We are going
to do a little playing with the road race car in preparation for the
Ensanada GP Sept 1-4 in Baja California.
http://www.speedtrialusa.com
We are going to the ITN rally on September 9th
The finish is in Pasadena so figure on some nice Angeles National
Forrest roads (Angeles Crest, Angeles Forrest)
http://carzero.freeservers.com
End of September is the Prescott Forrest SCCA Pro Rally. Bringing all
the usual RRE rally cars plus we are helping to service for Tony Takaori
from Japan with his EVO-3
http://www.prescottforestrally.com/
Don't break anything until October :-P