SHAKEDOWN!! Rob Tallini driving the RRE 4G GT Eclipse in the RTA at Auto Club Speedway
July 20th, 2008- Road Race Engineering/Motorsports finished 3rd in the FWD Class at Redline Time Attack, Auto Club Speedway–Fontucky, CA. This was the debut of the Road Race Mitsubishi Eclipse Time Attack Car.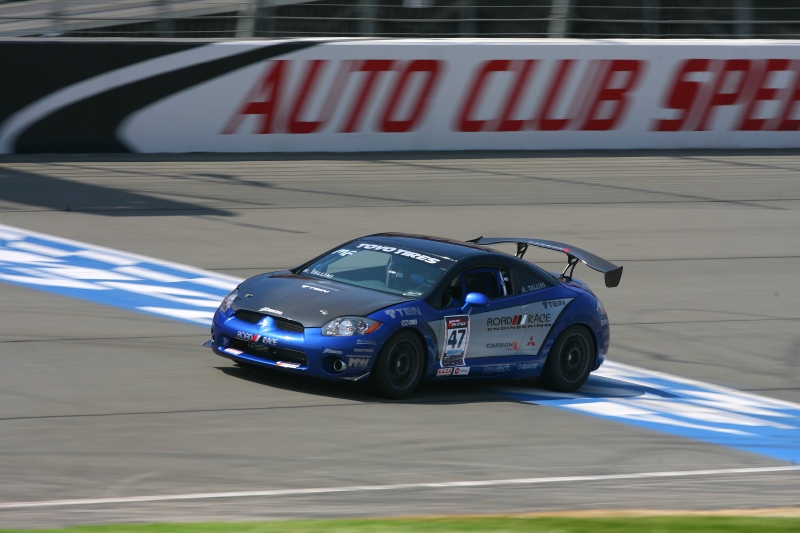 [This is a picture of Tallini driving really fast. Notice the blurriness of the background.]
The Road///Race Eclipse competed against some of the finest FWD cars in US Time Attack. Robert Tallini managed to overcome some teething issues common on a newly built race car. Over the course of the day, each session proved to be better and better. Lap times fell consistently until the final lap in the final session where Tallini clocked his fastest lap of the day and secured 3rd place.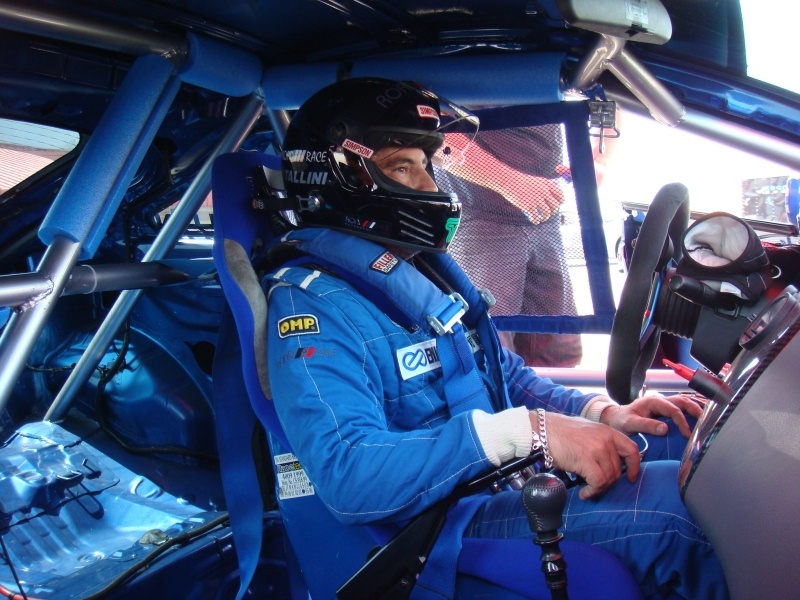 [This is a picture of Tallini ordering lunch at the AAA diner drive through window near turn 42.  "The 3 rolled tacos with guacamole is particularly yummy" claimed Tallini who usually powers up on muffins alone.]
The RRE Eclipse finished behind some fully developed cars with had much more power and lighter chassis.  Also, the RRE car is running a stock Mitsubishi drivetrain, on 91 octane pump gas and R compound tires. Speeds ranged from 40mph to 150mph at this event.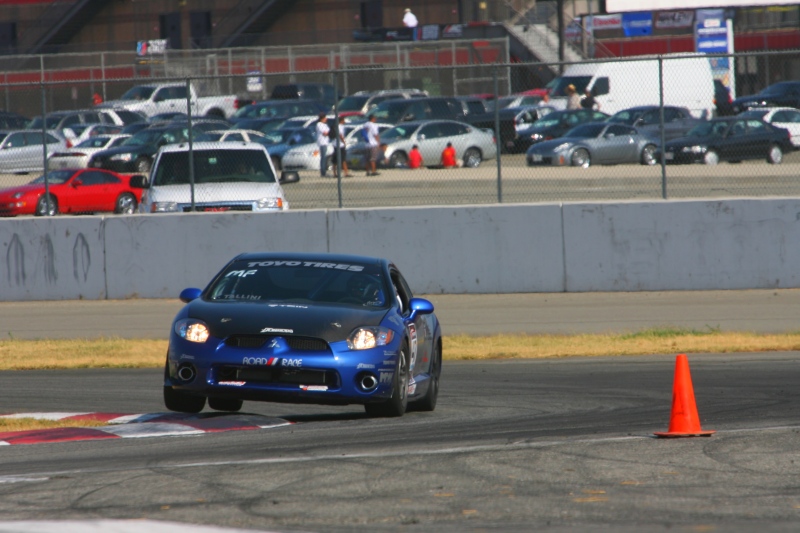 [Wheels for sale.  Some slight curbage.  Nothing major.]