Car Feature: Jason representing DSMs in the PHX!!
Mike liked this picture of Jason's Talon so much he asked me to set up a feature on it.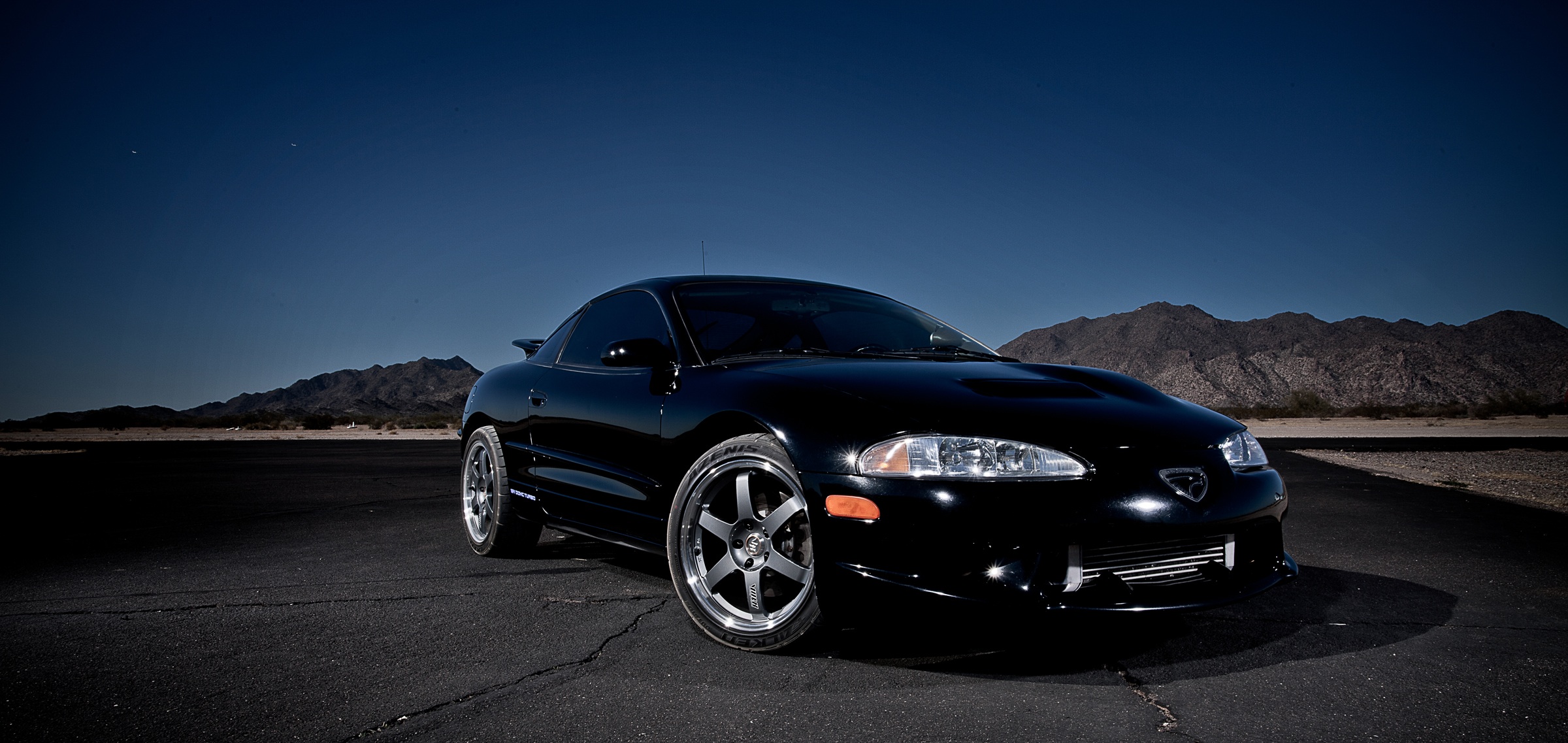 Check out the feature after the break!!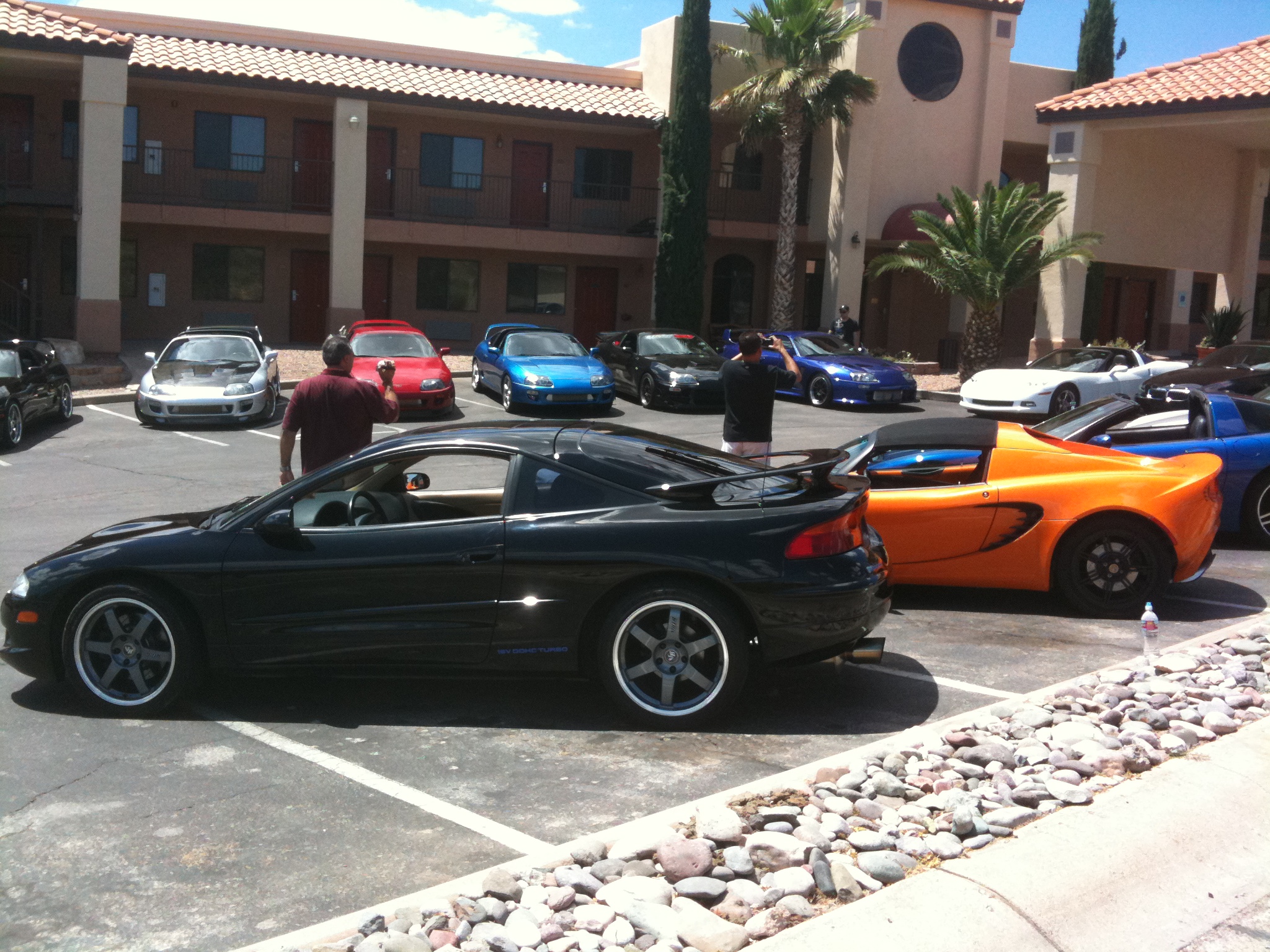 Here is what Jason has to say about this super clean build:
Jason Stephens' 1997 Eagle Talon TSi AWD
Engine:
2.3l 6-bolt built by Road/Race Engineering
Wiseco pistons
Eagle rods
4G64 crank
HKS 264(i)/272(e) cams
1G head(unported) with 1mm oversize valves
crower valve springs & retainers
Ported 1G TB(65mm) by throttlebodys.com
DSMlink V3
Fluidyne radiator w/ Spal fans
Evo III exhaust manifoldTurbo:
Forced Performance FP3052
FP 3" recirculated O2 housing
RRE 3" downpipe
Greddy Power Extrme exhaust
ETS 12" FMIC and short route piping
Dejon Tool MBCTransmission:
Jack's Transmissions Premium rebuild with Evo III 3rd,4th and 5th gears
4-spider center differential
ACT 2600 clutch with RRE flywheel
RRE stainless clutch line
Wheels & Suspension:
18×8.5 Volk LE37 wheels with 245/40 Falken RT615 tires
AEM front big brake upgrade
Muellerized JIC FLT-A2 coilover suspension
UMS Tuning rear subframe bushings
Exterior:
RRE fiberglass hood vent on factory hood (I installed and did all the bodywork and painting myself.)
Interior:
Greddy 60mm peak/hold Boost and EGT gauges
Power:
358 whp/362 wtq on 91 on RRE's Dynopack (90F & before new TB & ETS intercooler)
History:
I bought it in Oct of '97 with 10k mi on it as my second car(first was a '90 Talon AWD).    I loved the look of the '97 Talon as soon as they came out.  It was my DD for about 10 years and only became a weekend car to keep it in good shape.  I now drive an EVO X everyday, but still love speed and looks of the Talon and will keep it forever.  Phoenix is starting to get a big DSM community and our monthly meets have been great motivation over the years.  Big thanks go to Scot Gray and his famous 1G (which I used as my main inspiration) and to the guys at RRE who have helped me build this car over the last decade.  They are the best shop around!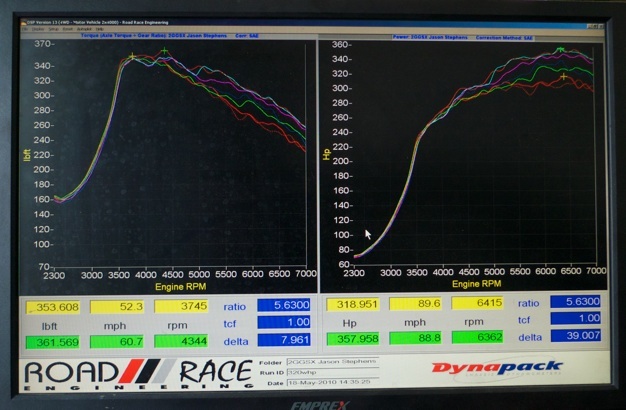 The dyno speaks for itself!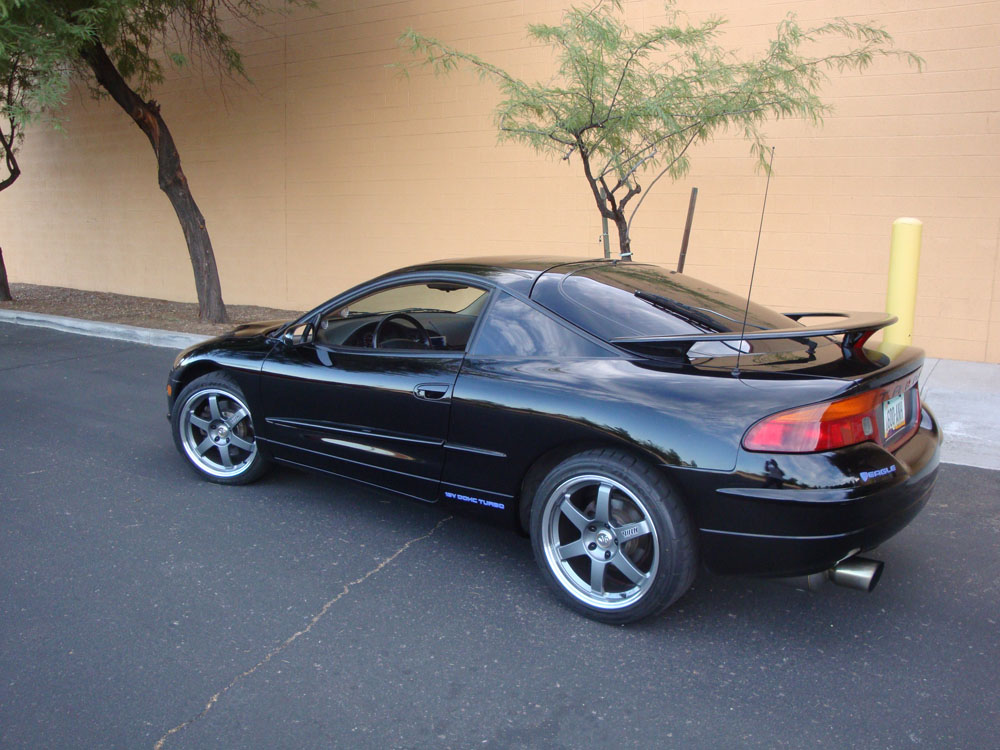 Thank You for the props Jason!!  Keep up the good work!