License Plate Of the Week :-(
There is a RRE plate frame there… well… the smouldering remains of one. What a big oil leak next to your external wastegate dump can do on a bad day. Corey drives an EVO now.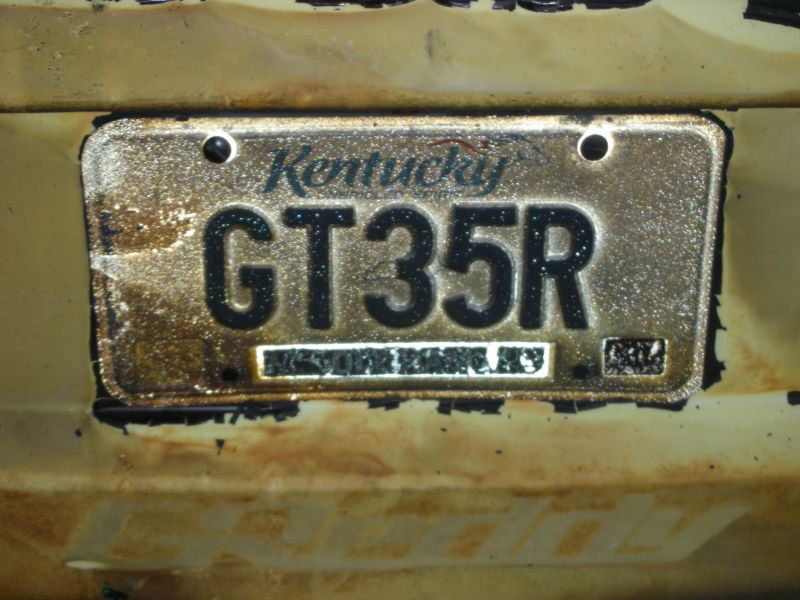 Ask for a license plate frame with any order. It's free! You just need to ask for it. Got a pic of your personalized license plate with an RRE plate frame on it?   Send it to us and we'll put it here.
While we are on the subject of unlucky… here is lucky: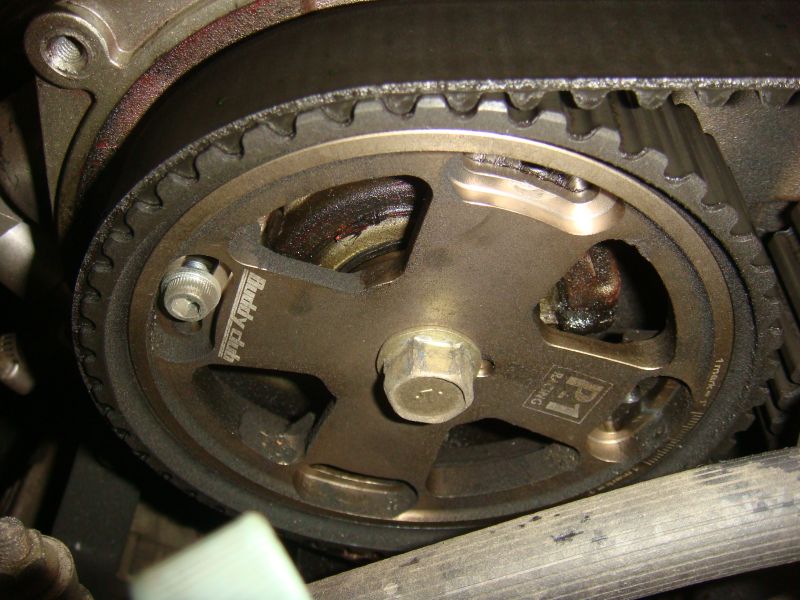 Car came in the shop for some other work. Heard a rattle and took off the timing cover. One more bolt to go and it would have been a dead motor. Check those bolts once in a while if you are going to be playing with them :-)