November DSport – AEM Meth/Water Injection Flow Gauge Testing
OK, one more November DSport mention and then I'll leave it alone, I promise. Last month we hosted the DSport video crew for some dyno testing here at RRE. They were testing and demonstrating the various scenarios that a water/meth injection setup could go bad and how the AEM Flow Gauge would be able to save your butt. Well I just came across the print article that resulted from the testing that day. I imagine the video will be out next month or so on the DSport DVD 22 or 23.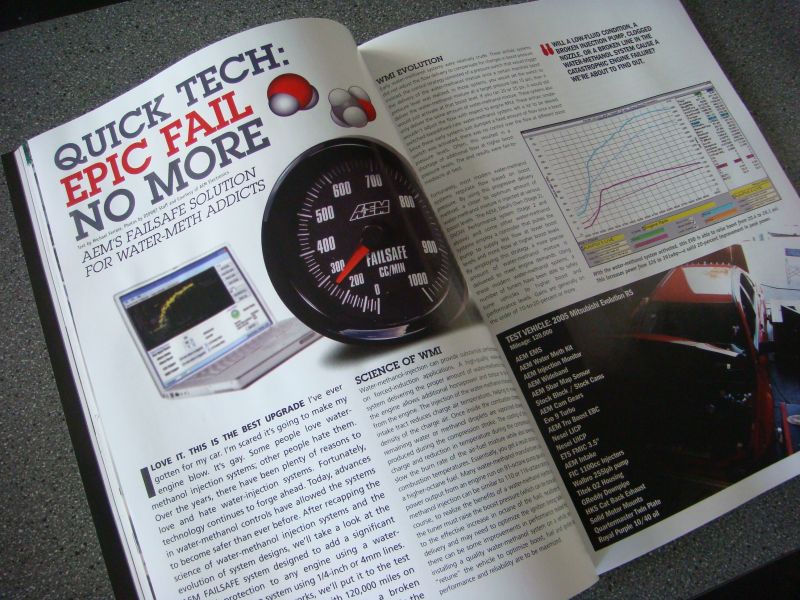 All the more reason to look for the November issue of DSport!