LEET Roll Cage Build – Part 2
Here are the next round of pics building Ben's full roll cage. The last article had the car getting stripped and interior cleaned. The main hoop and basic bars getting bent and tacked into place.
We had dropped the roll cage down off the foot plates to be able to weld all around the tubes up in the roof area. With the upper bars now welded all the way around, the roll cage goes back up on the floor plates and the floor plates get welded in place.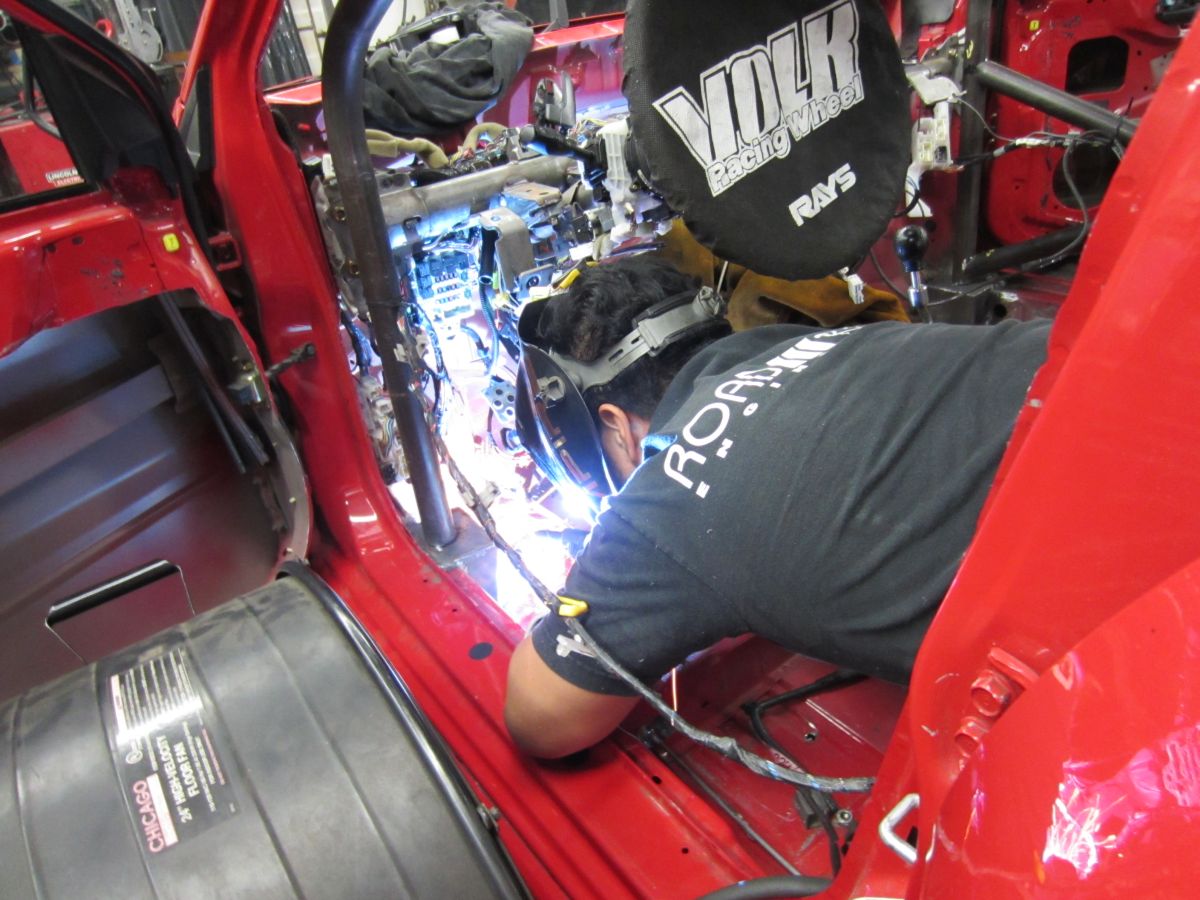 The b-pillars are closed back in now that they have been lightened.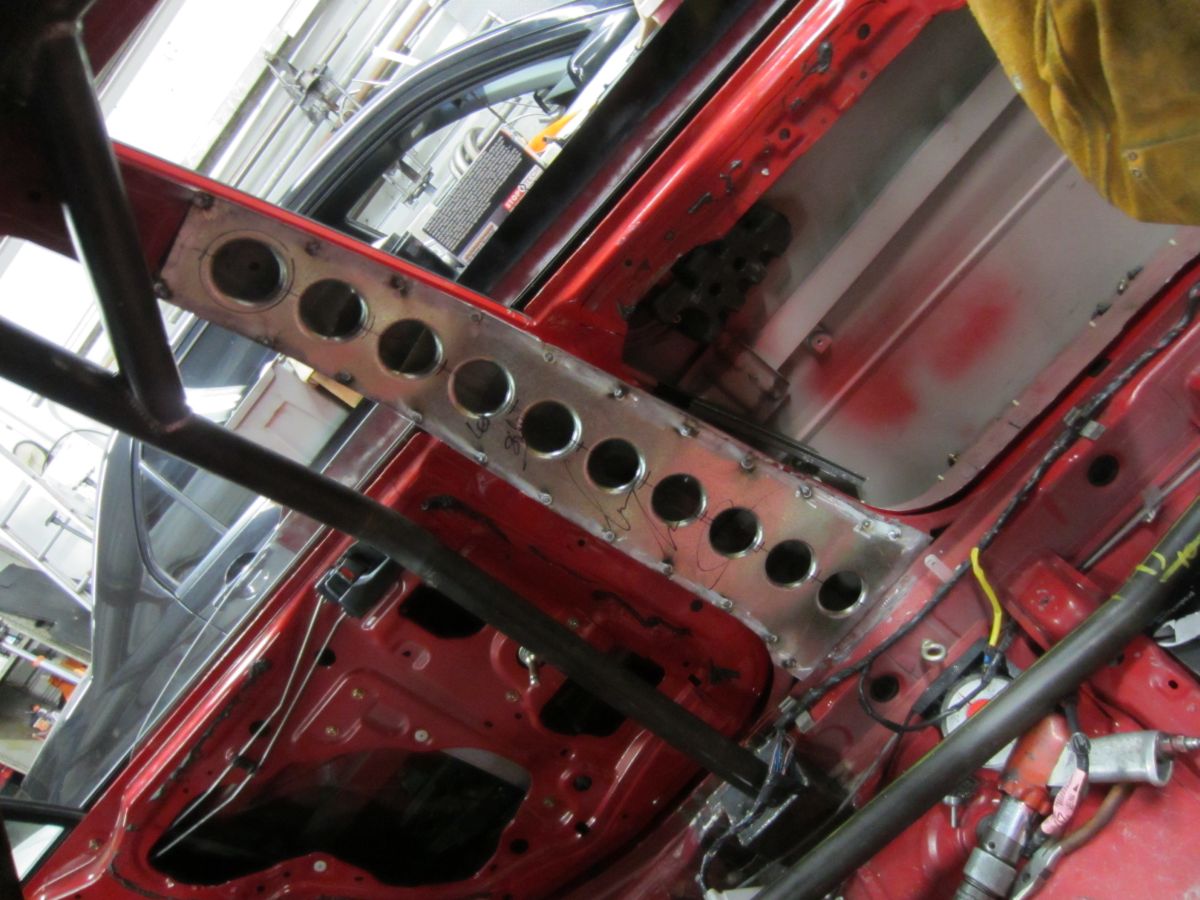 The door bars are taking shape. The driver's side has the bars extending deep into the door "NASCAR Style"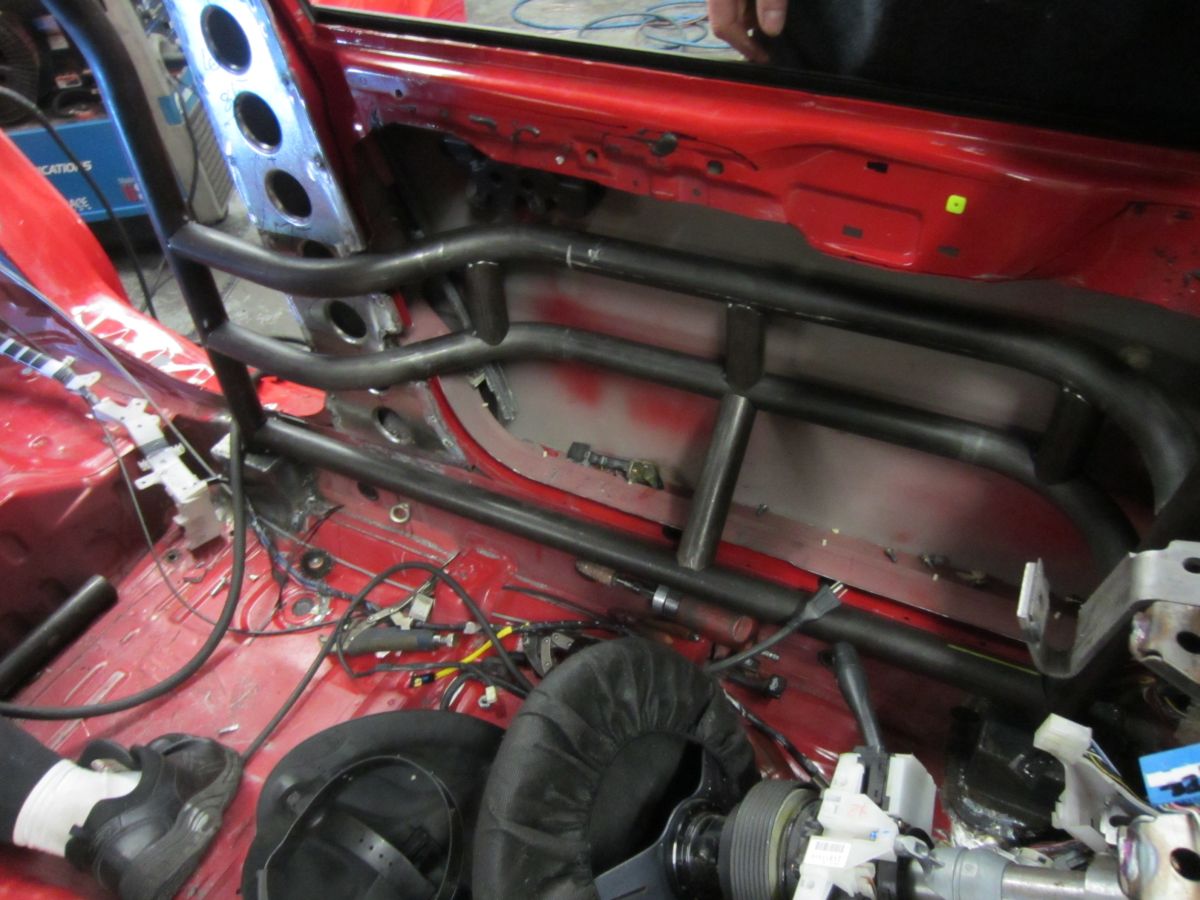 The passenger side is a lighter more simple "X" design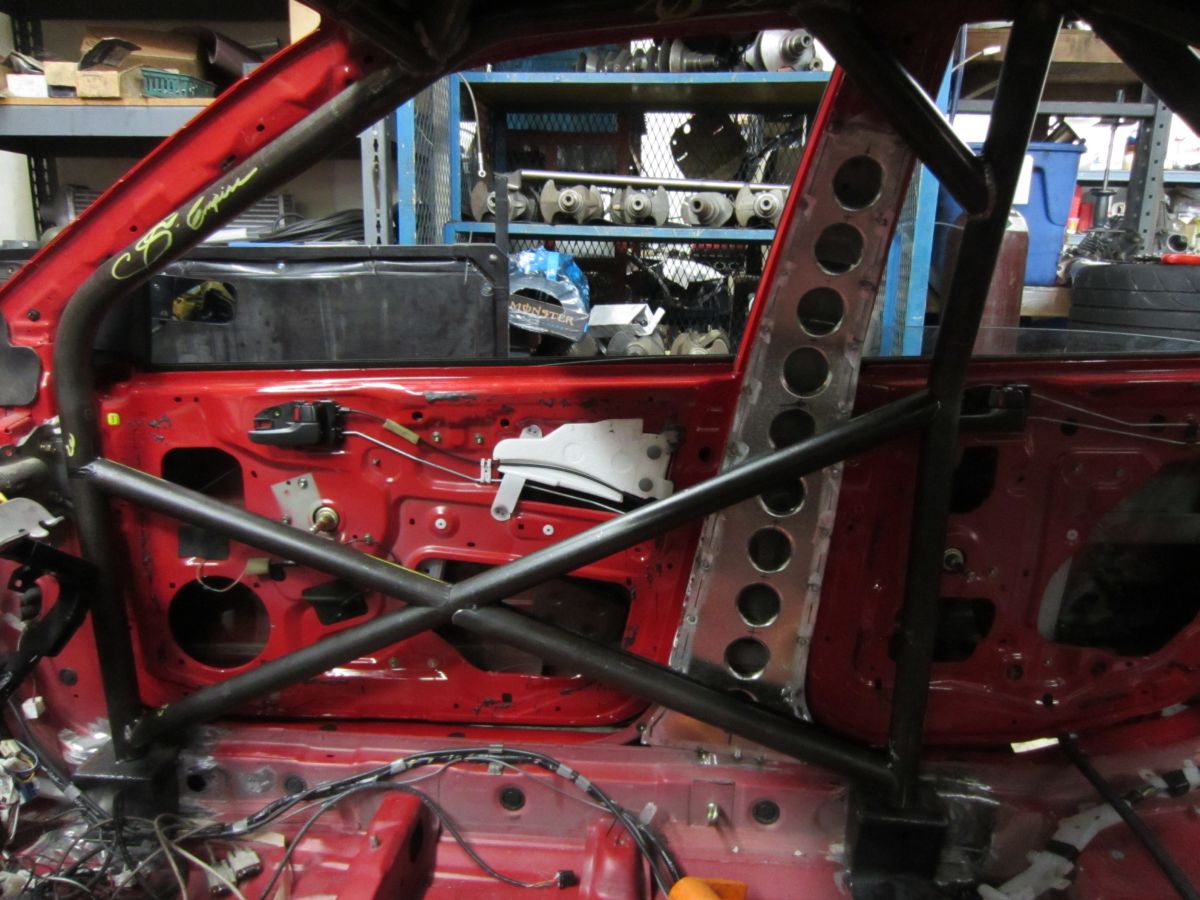 Welding in the rear foot plates.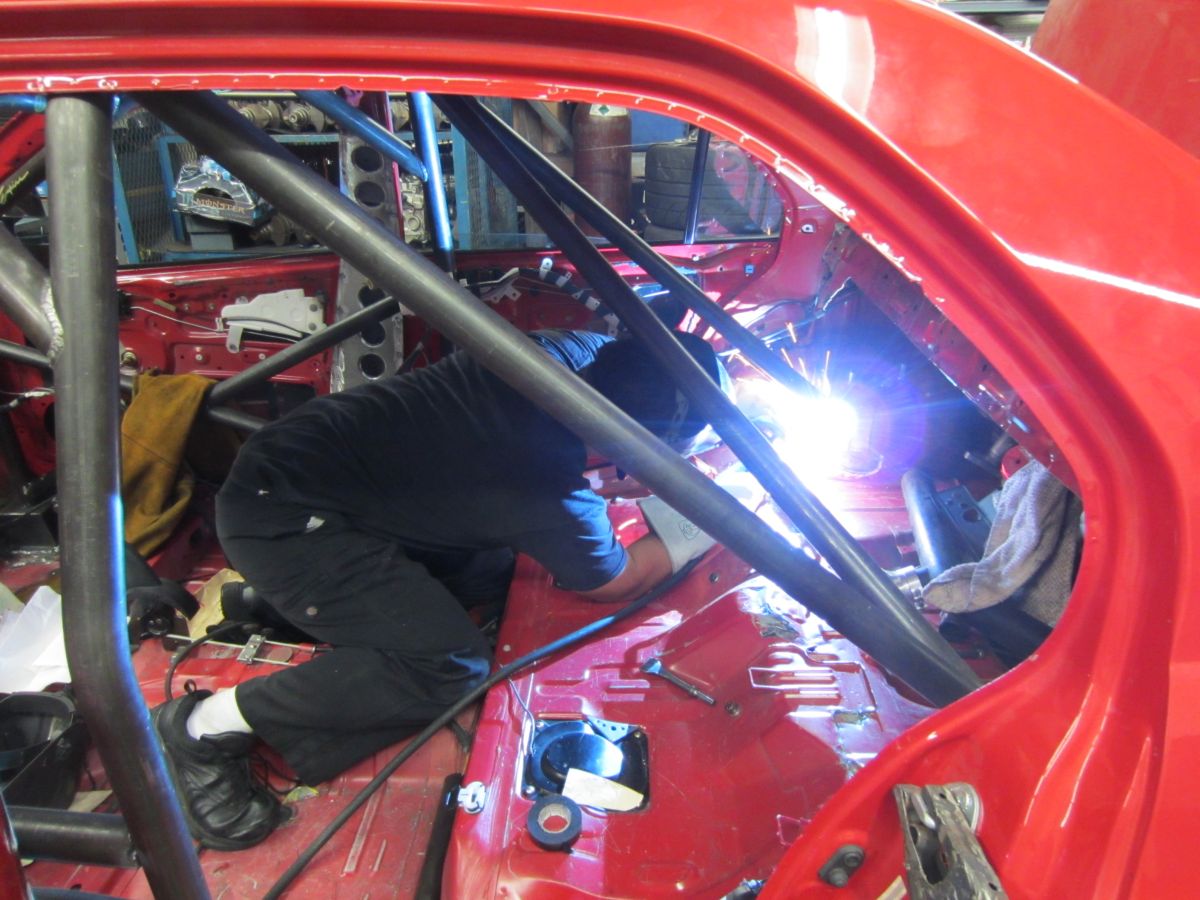 The shoulder harness bar is curved so hat the seat can adjust back for taller drivers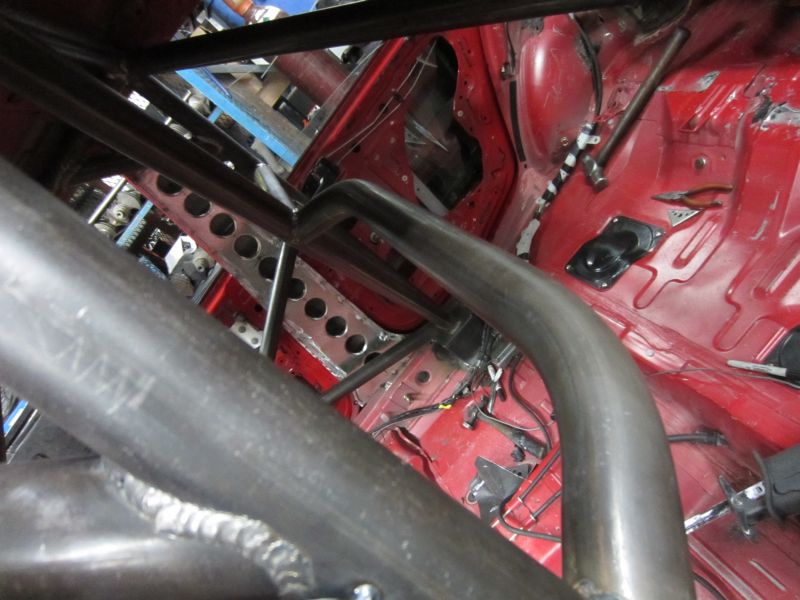 Time for some details. Reinforcing plates get welded to the a-pillar.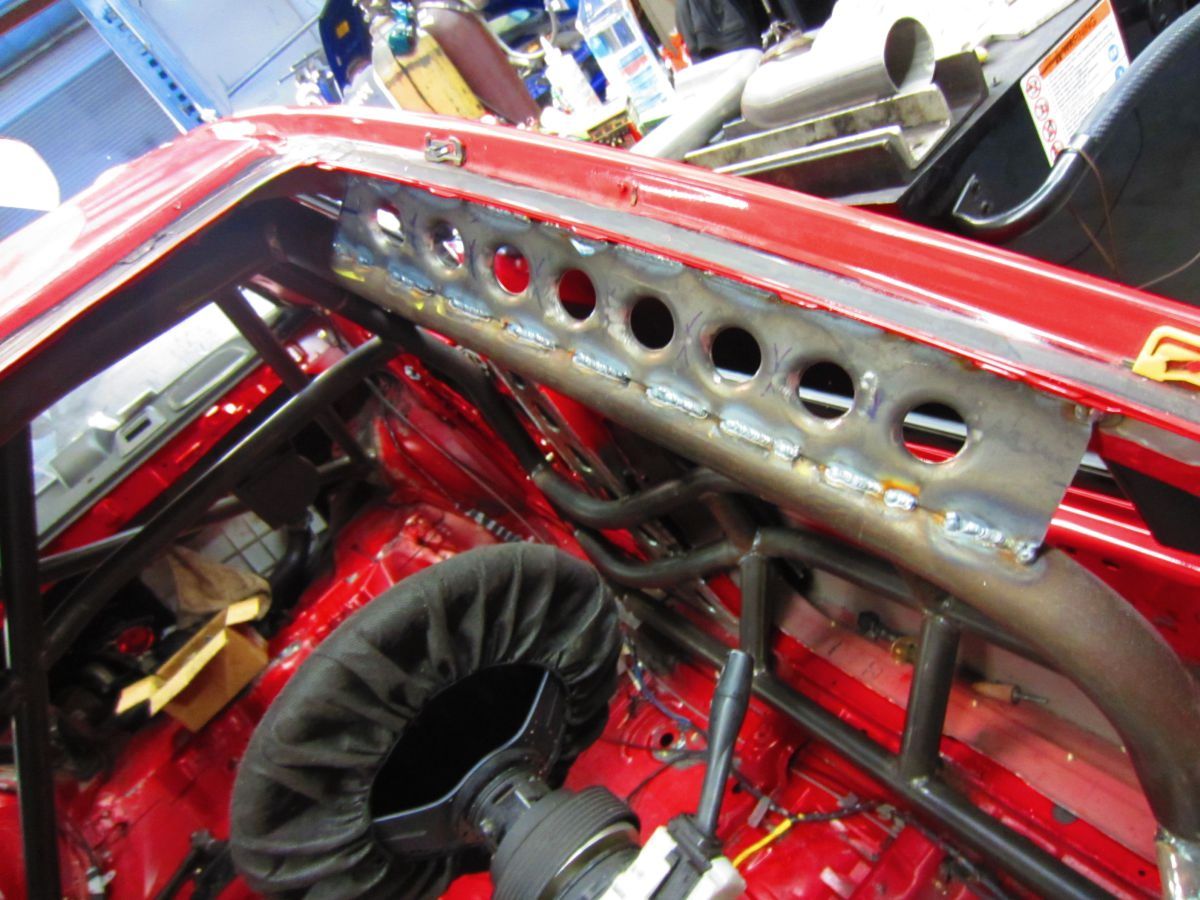 Reinforcing plates welded to the dash and dash bar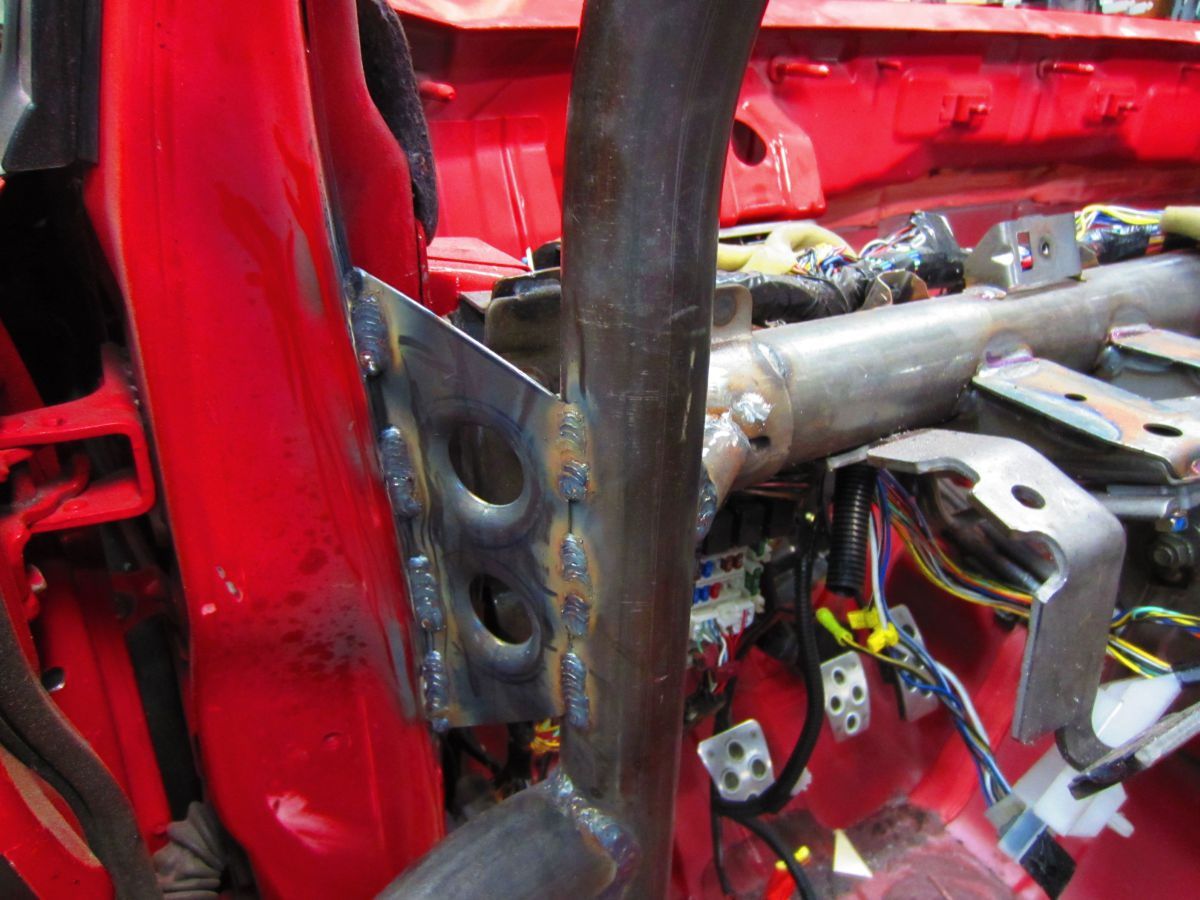 Reinforcing plates welded to the roof header and center reinforcement.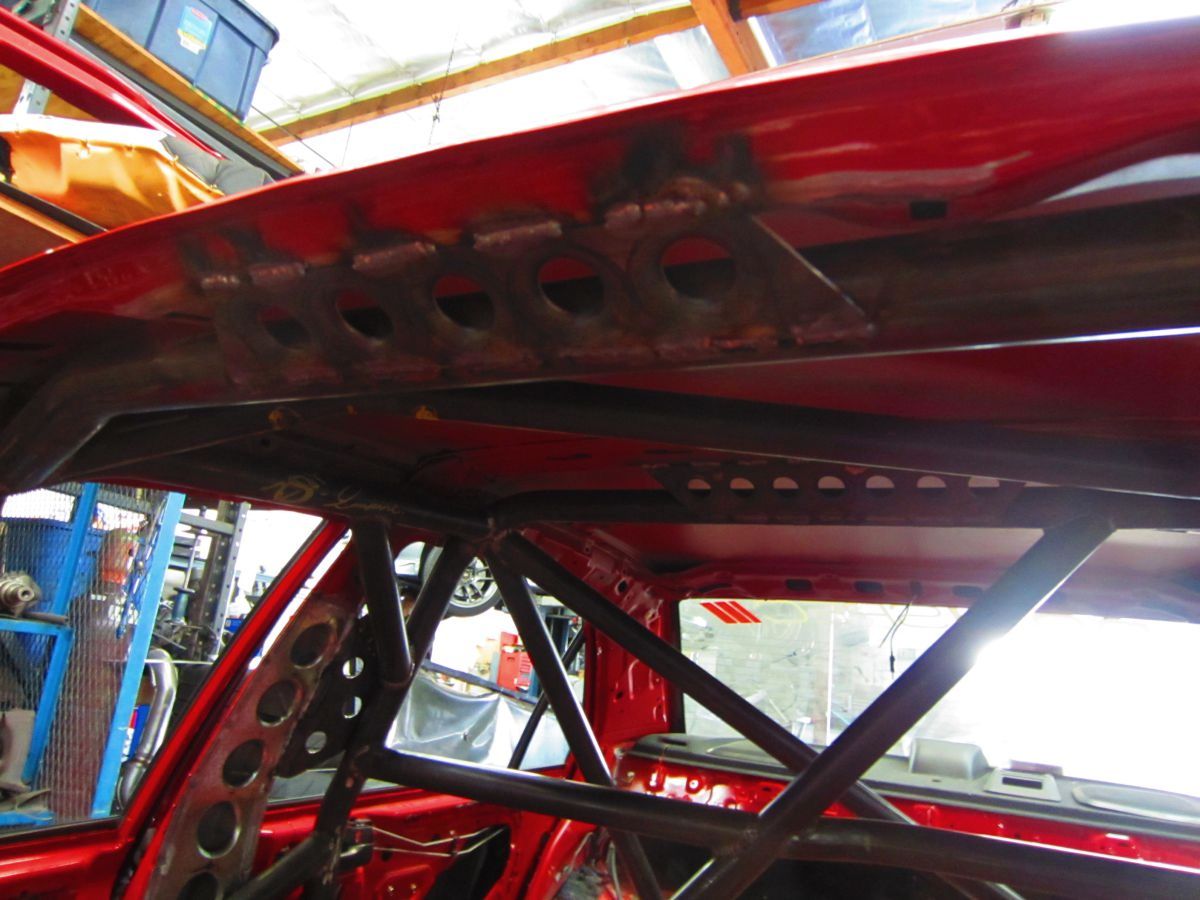 The door bars get welded to the B-pillar for additional strength.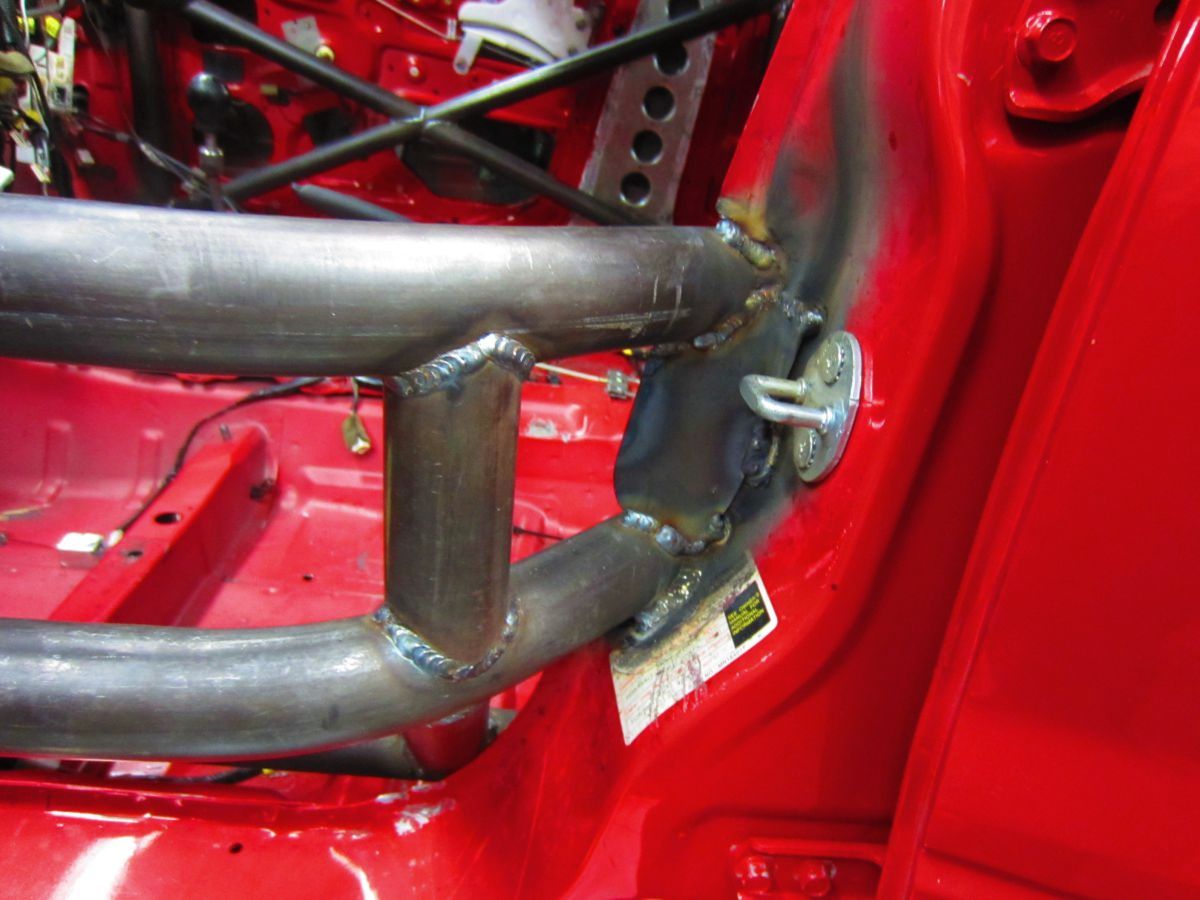 The interior with all the welds finished up is taking shape nicely.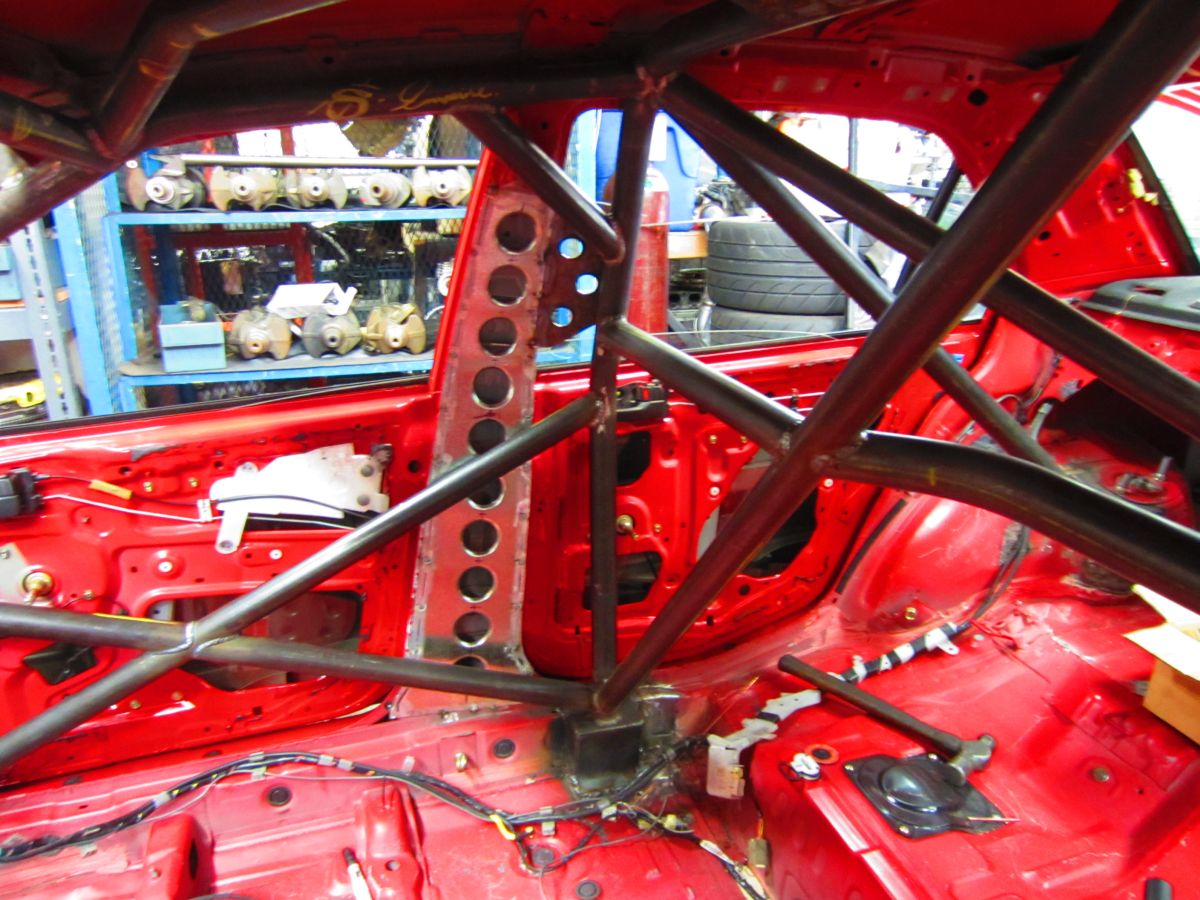 Prep and paint are next!