RRE @ Extreme Autofest
We teamed up with Road Race Motorsports next door this last weekend and went out to the Extreme Autofest at Angels Anaheim Stadium. It was an eclectic mix of JDM style tooner cars, low riders, hot rods, gymkhana and off road vehicles. RRM brought out their rock crushing Jeep to show off along with their turboed Lancer.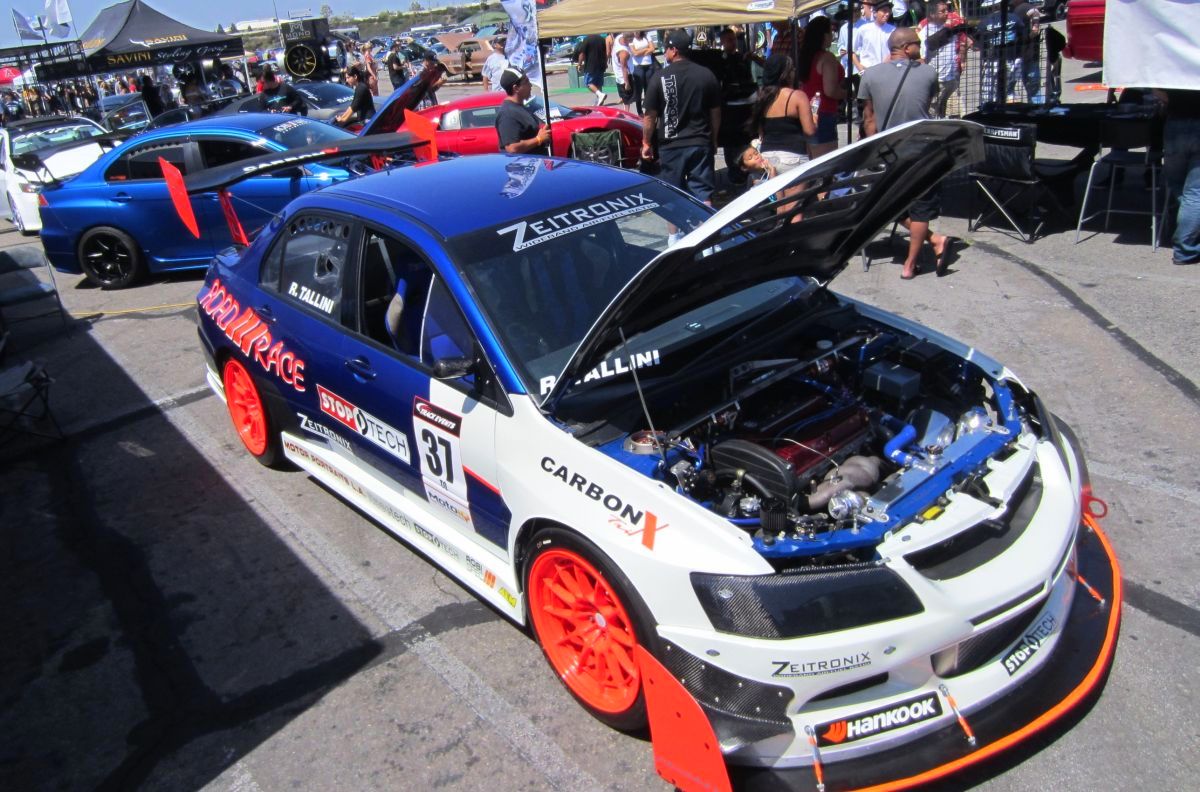 Our RRE model for the day was the beautiful Raquel Estrella (she's the one on the right, that is Tim on the left)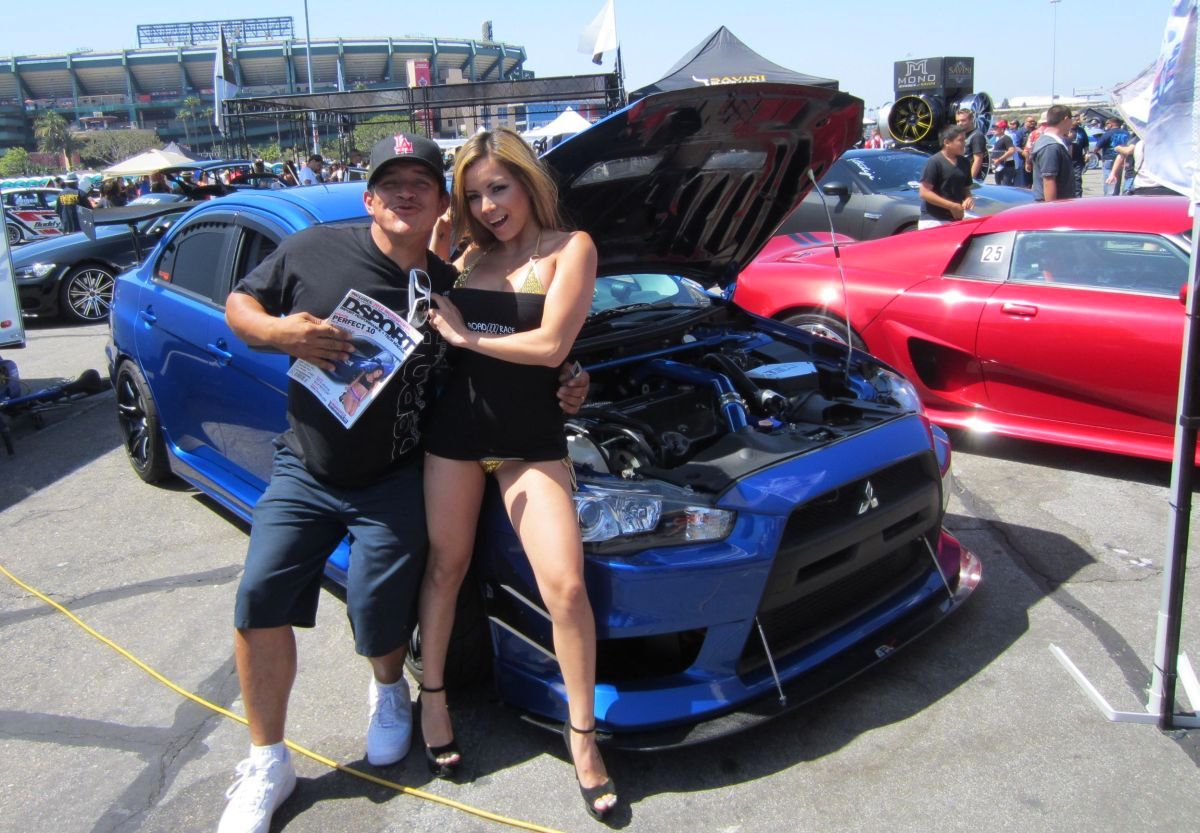 With a little help from the  RRE crew in the audience, Raquel won 2nd place in the bikini contest. Full photo gallery with more pics
Zeitronix was with us too with the new Zeitronix Rossien Q1 supercar (I had to go Wikipedia it too :-P).