Dr Alex – EVO 6 AEM Infinity ECU E-85 Tune
The EVO 6, being an ex-rally car came with an Autronic SM2 ECU. While excellent for rally car engine management, we needed more for an all out track car running E-85. The car currently runs an RRE 2.3 with a Garrett GT35R turbo. The Infinity ECU allows up to 12 maps, virtually unlimited logging and incredible ease of tuning. Using the Zeitronix ECA Ethanol Content Analyzer the Infinity ECU also allows for full flex fuel operation.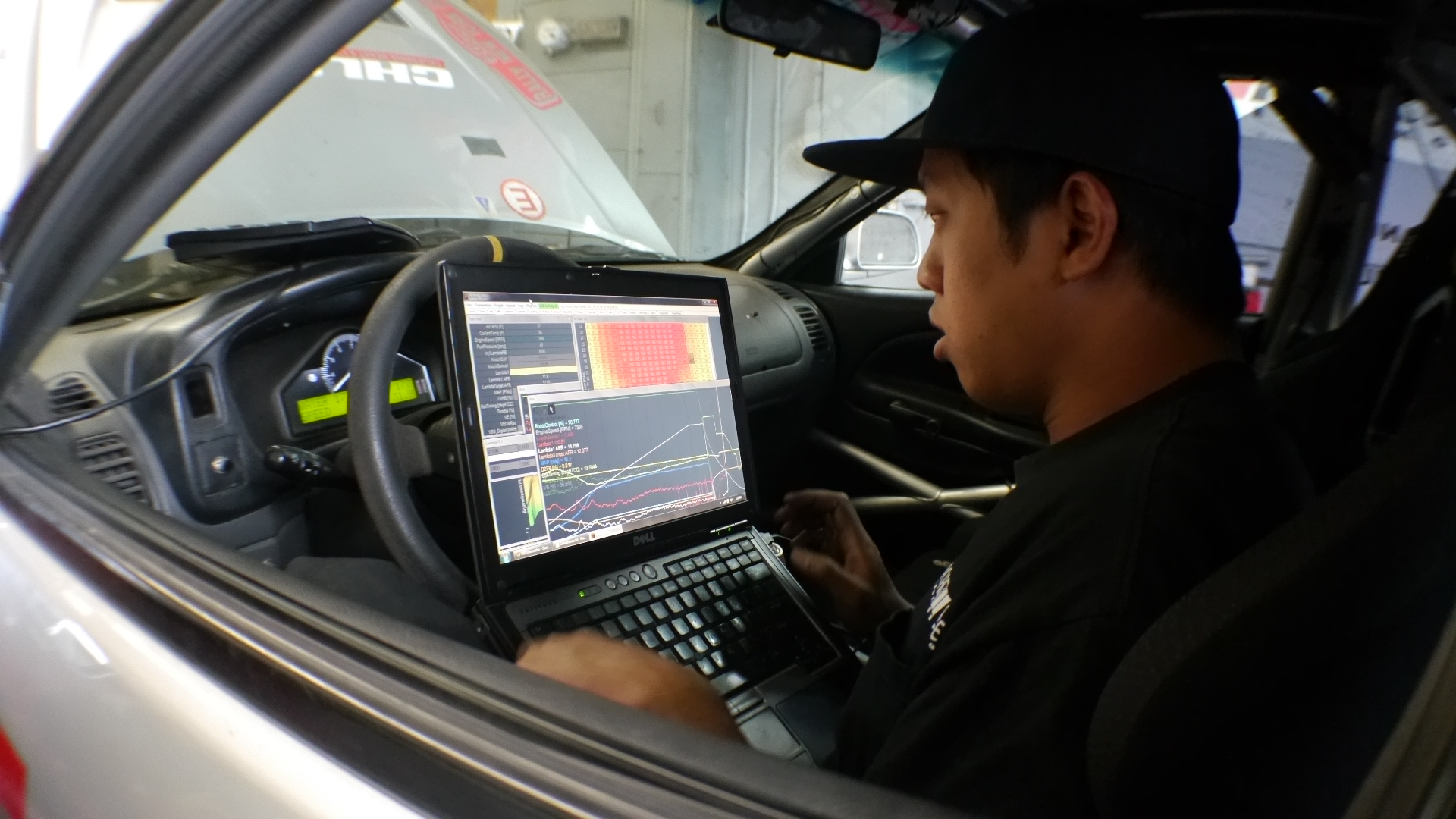 Sam and Gus wired up a plug in ECU adapter harness starting with a Boomslang patch harness. With the Infinity ECU initial startup is easy. You just enter the vehicle crank sensor type and injector type and it fires right up.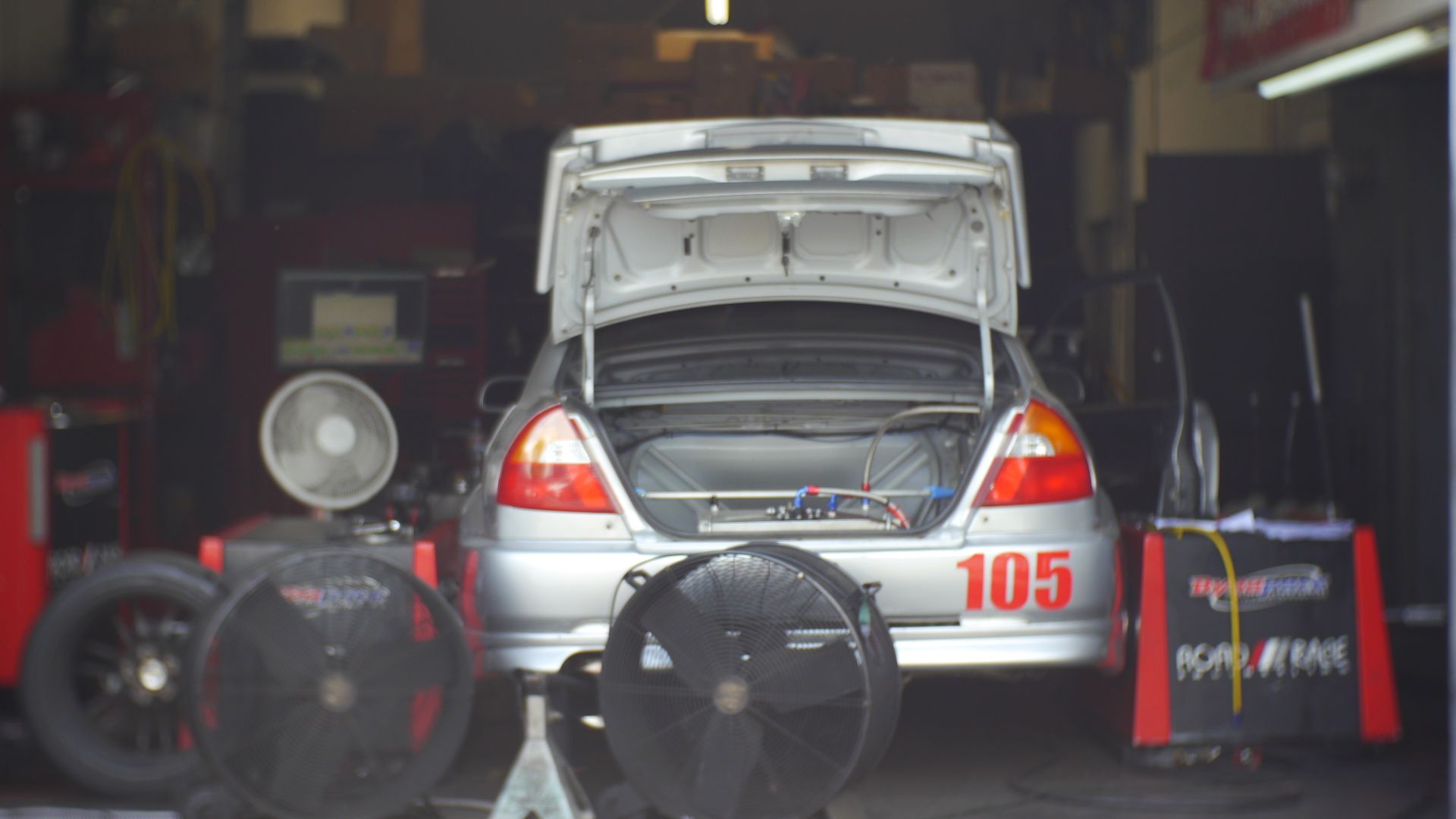 Setup for some easy track shake down runs, the car made 420 whp running wastegate boost with full torque and boost hitting at 4,100 rpm. With the boost set higher to 23-20 psi the motor hits 450 torque and 480 whp. More than enough power for now to rip loose the Hoosier R6s anywhere he wants.