Dr Alex – EVO 6 Track Shake Down
We took Dr Alex's EVO 6 to Auto Club Speedway for some shake down runs now that it is tuned with the AEM Infinity ECU and running on E-85. There was a Porsche Club Festival of Speed that he had some friends running at so we chose that weekend. Dr Alex was also able to make some runs with his 997 Turbo. By the end of the day we had the EVO running faster lap times than the 997.
Here is a quick video from Andrew @ ThirstyFilm
To run full 30-40 sessions at higher hp on E-85 we upped the fuel cell from a 12 gallon cell to a Aeromotive 20 gallon aluminum cell with their built in pump and pick up box assy. New -8 fuel lines front to rear, AEM fuel rail and RC Engineering 1600 cc injectors finished out the fuel system for big power and consistent fuel supply.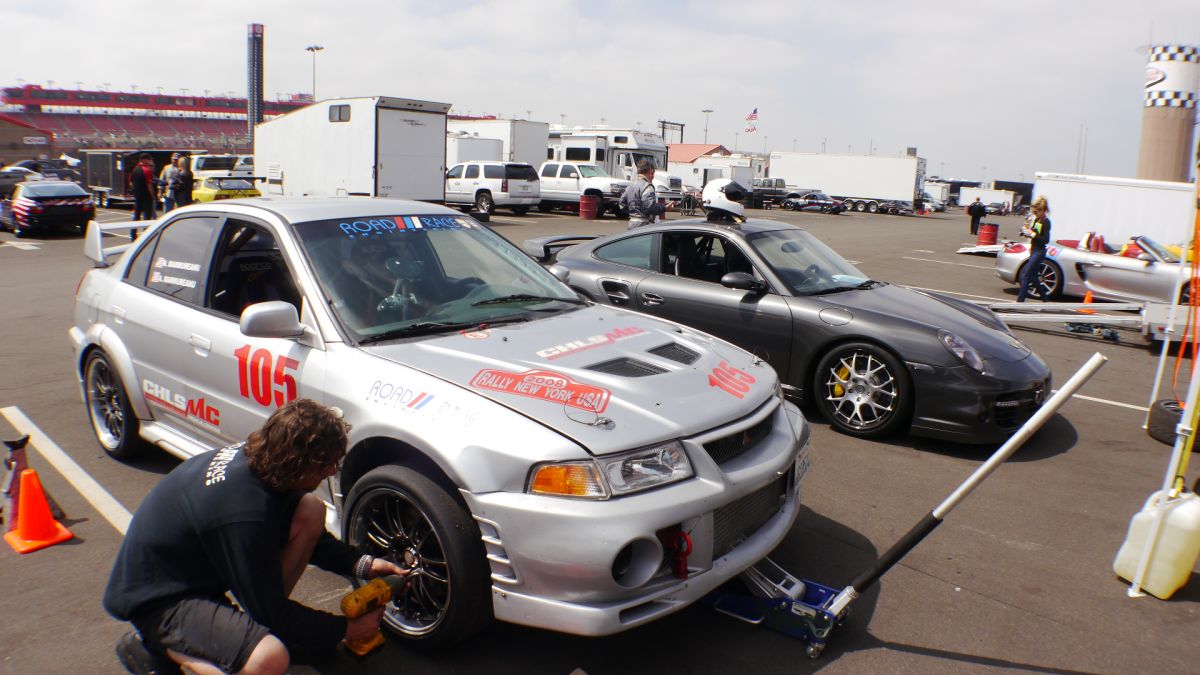 Next on the schedule is to tear apart the body to install the Varis Widebody kit. Then wider wheels with Hoosier race slicks and Stoptech Trophy brakes. We'll most likely change out the Ohlins rally suspension for Ohlins track suspension.