Joon Maeng Formula D – Round 6 – San Antonio, Texas
We are just back from the 6th round of the 2013 Formula D championship in Texas. We were supporting Joon Maeng in his Lucas Oil – MAV TV RRE LS-13. Joon's car just went through a round of serious weight reduction by Nate. He tried centralizing the weight in the rear a little more and well as a second round of weight reduction on the front end.
The light weight and revised suspension that Nate built made the car incredible. Joon said that the car is a serious championship contender as it sits now after dialing it in throughout the year.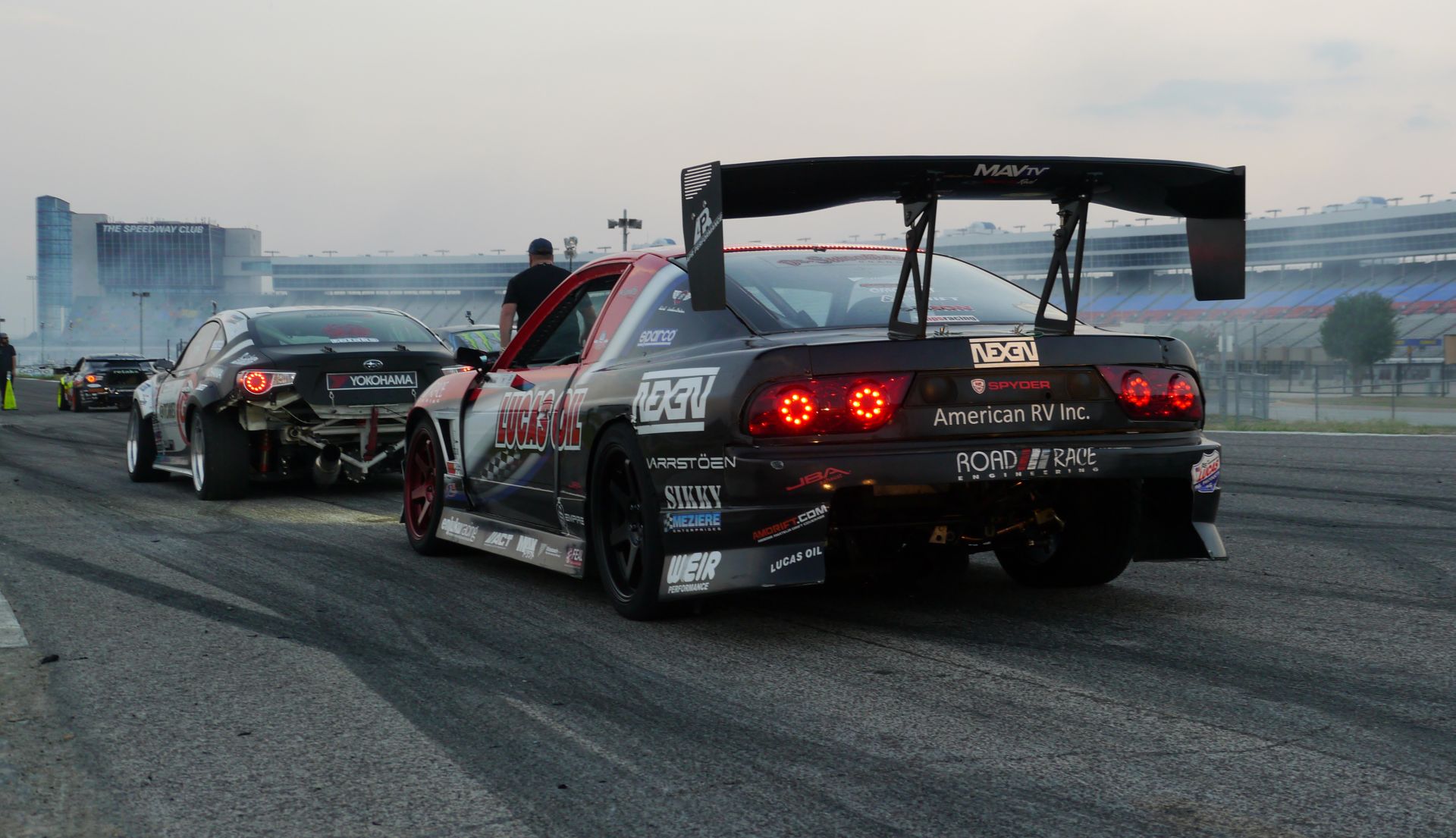 This is the first year of  running at Texas World Speedway for the Formula D series. Everyone was a little off, quite a few upsets in qualifying had everyone surprised. \Yet it was cool seeing several smaller privateers get into the top 32. Joon qualified decent at 26th place with a 79 point run, but luck put him up against this year's points leader Michael Essa. Tough first round for sure and Joon didn't get to move on to the top 16.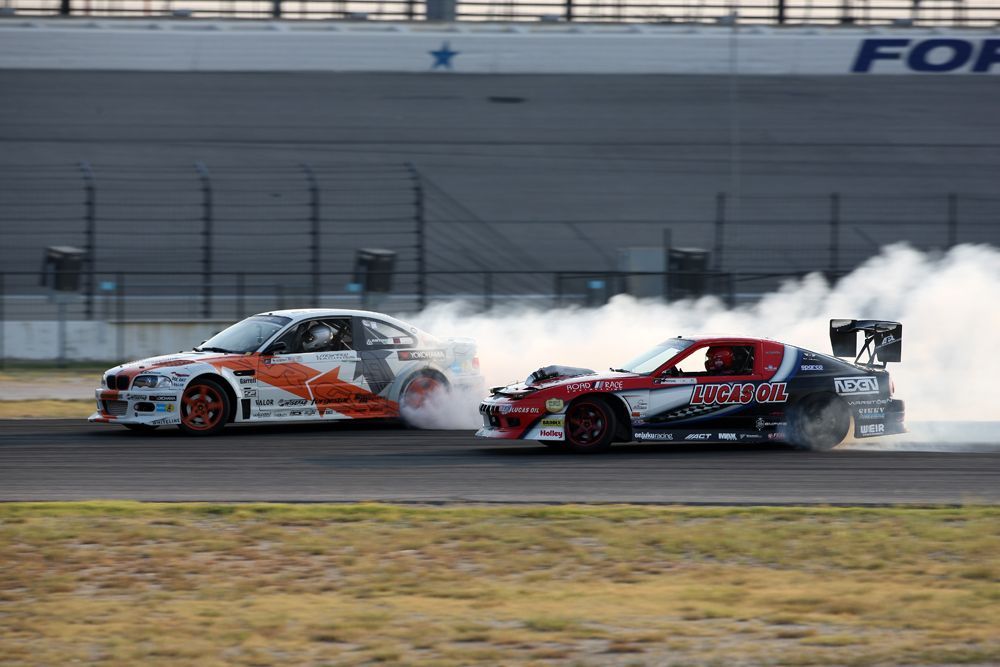 We were also helping out with the Rydquist Racing – Berk Technologies LS-1 powered 350Z. Carl gave qualifying his best shot but didn't make it into the top 32. It was his first run with the LS-1 engine. For Round 7 in Irwindale Carl is going to add some NAWZ for a little more power to finish up the season. It will be Turbo LS-1 for 2014!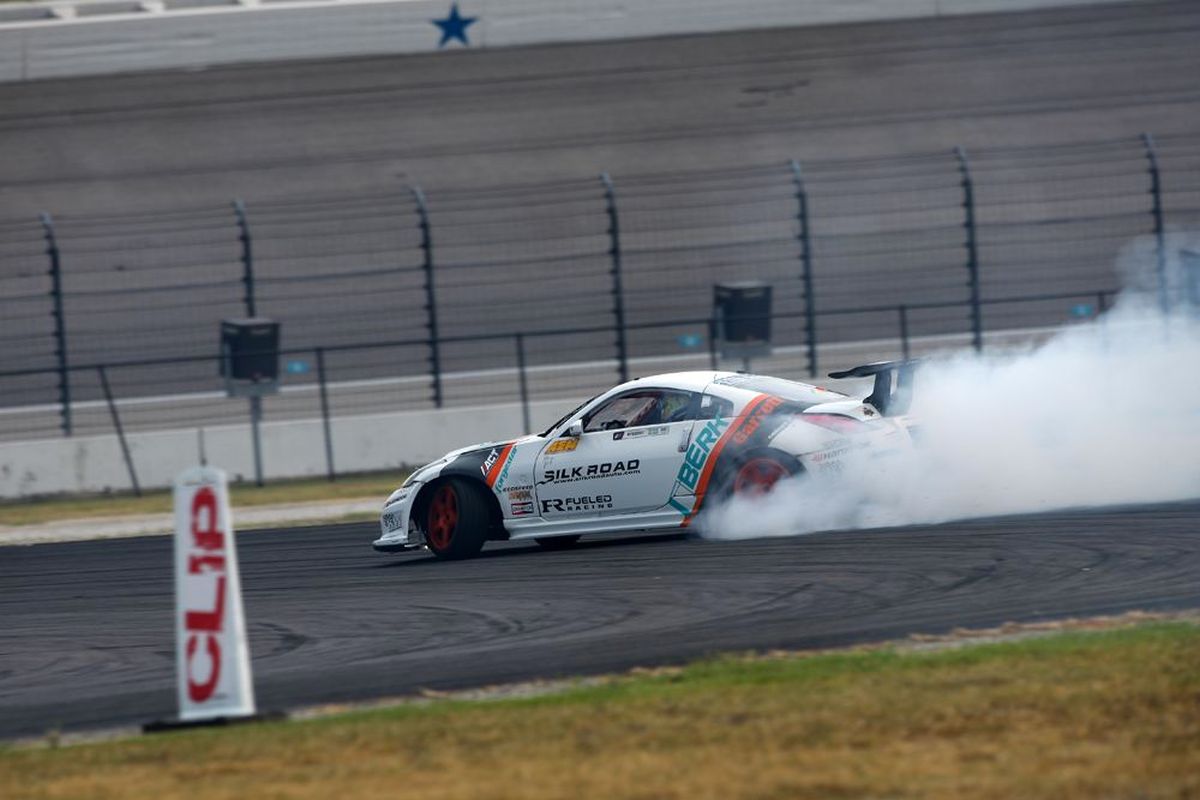 More pics and story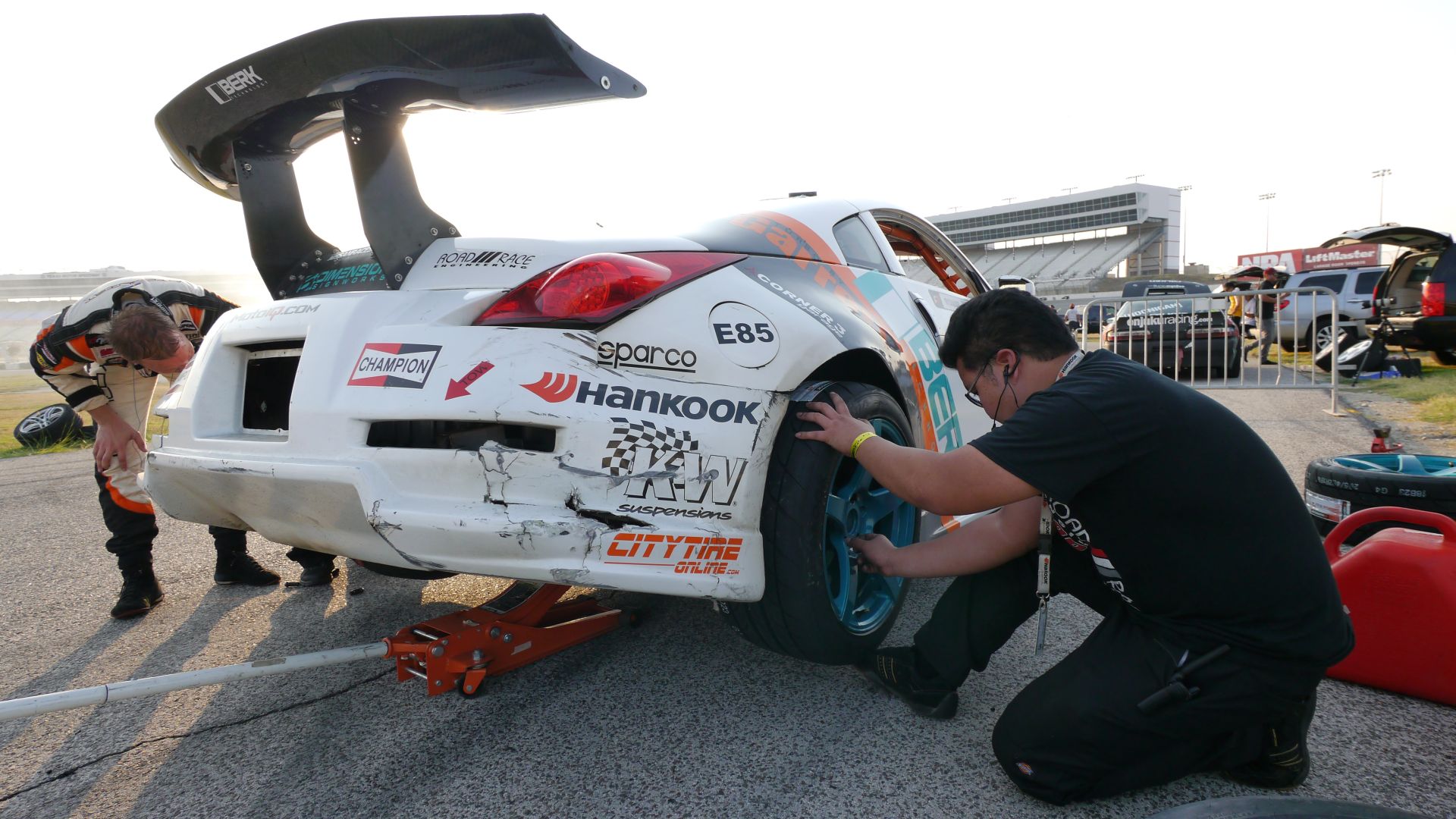 Look for a strong effort from Carl and Berk Technologies in the 2014 FD Season.
Ryan Kado in the DNA Motoring Nissan 350 Z had a spectacular engine fire in the top 32 practice Friday night. Sam, Lod and Art from the RRE crew stayed at the track until the small hours of the night to help him get his wiring fixed up so he could run Saturday.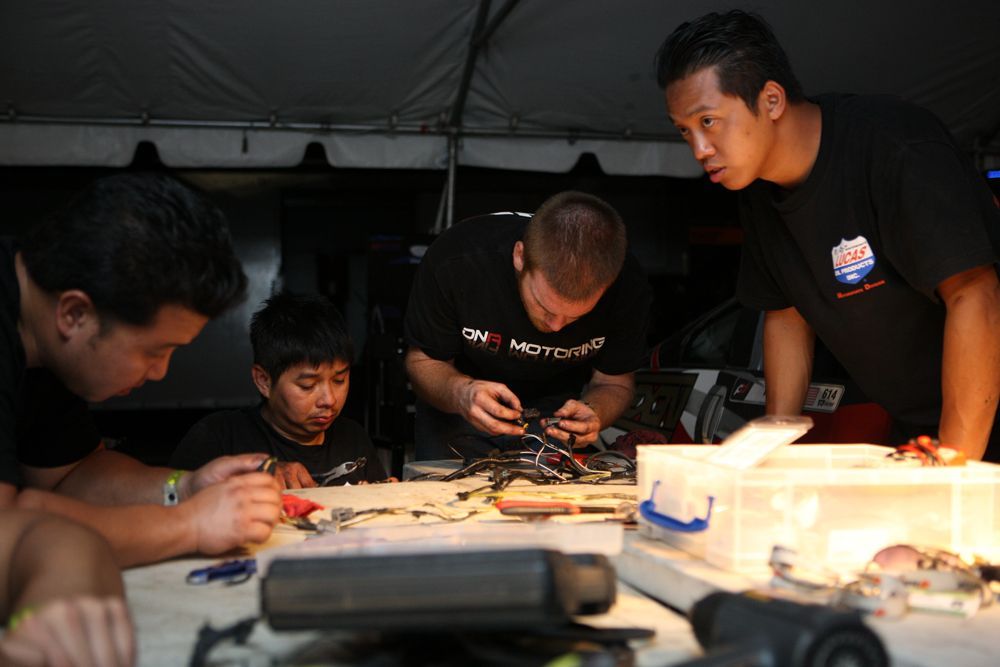 Another up and coming driver that we are watching is Luke Pakula. This year he has run some west coast events along with Texas in his SR20 powered Corolla. Luke is building a new S14 based chassis for the 2014 FD Season. Here is Robbie Nishida giving Luke some tips on the new course.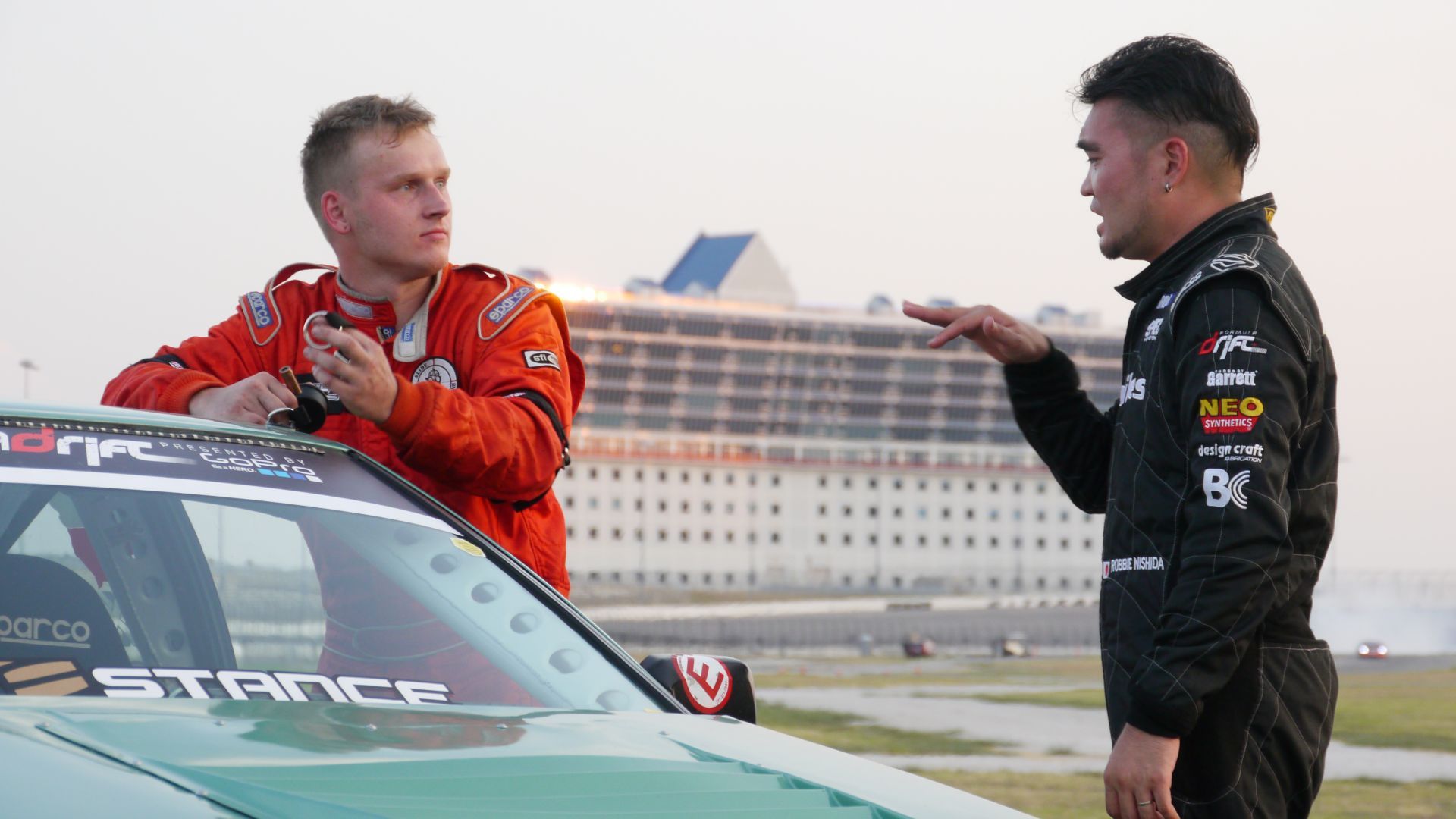 Look for the green Corolla at the final round of FD in Irwindale next month.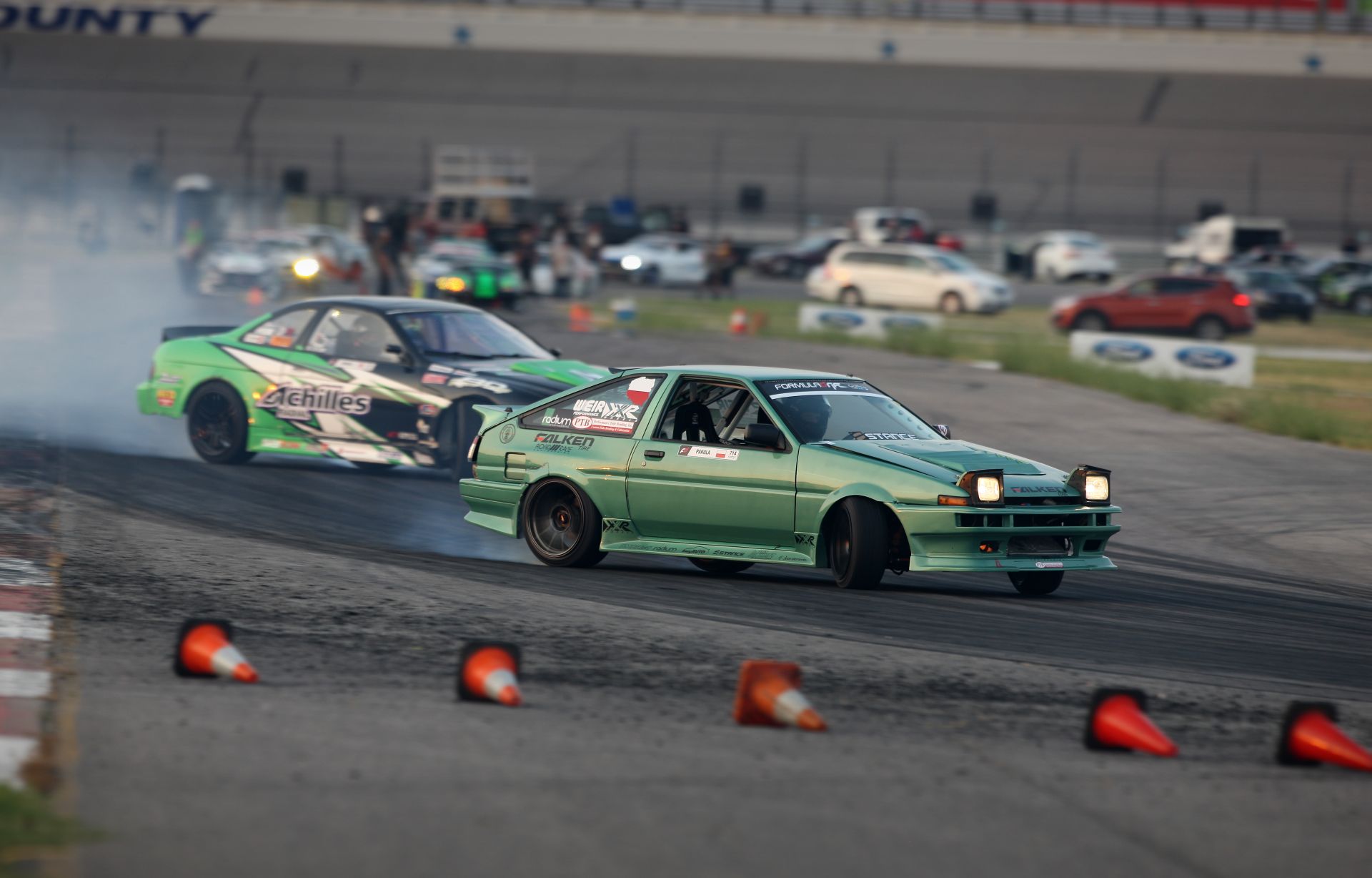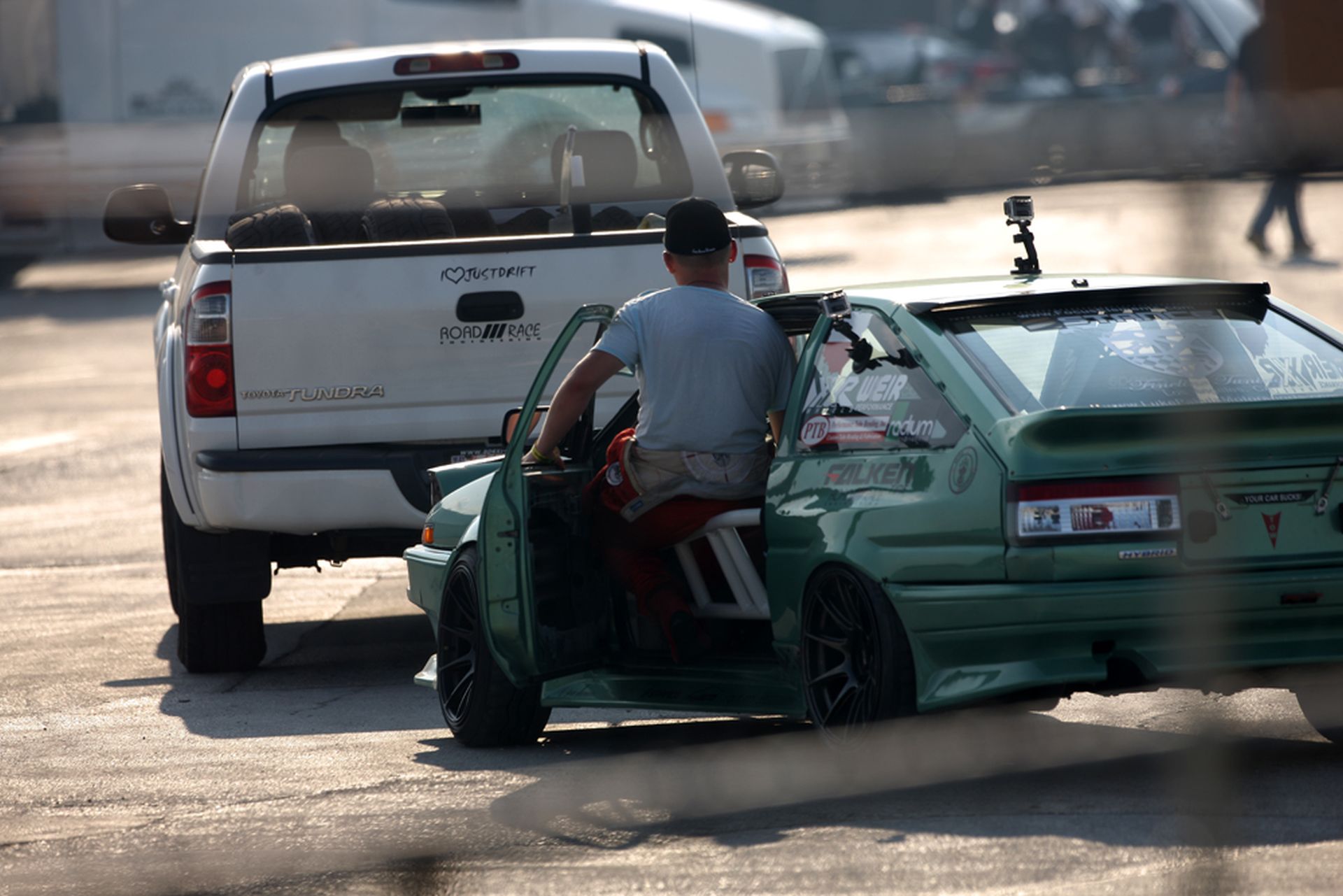 Pics by David Karey of AmDrift and Rossy Welch – Video courtesy of Drew @ Thirstyfilm