Dr Alex EVO 6 – Chuckwalla POC Time Attack
We took the Varis Widebody EVO 6 to Chuckwalla for the POC Time Attack. It was Dr Alex's first time running at Chuckwalla and also the first full track day in anger with the wide body and wide wheels and Stoptech Trophy brakes. The first time out on low boost he was running just over 2:00 lap times the first day.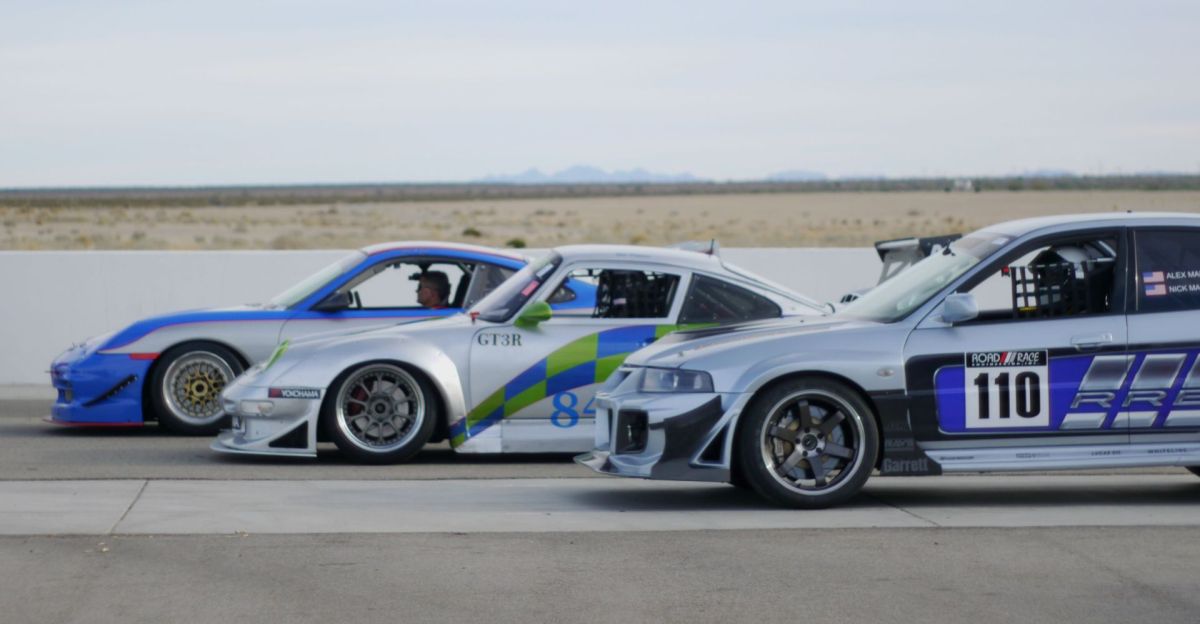 With the brakes giving full confidence and the power set on "Kill" (450 tq/500 whp) instead of "Tickle" (370tq/450 whp) the car really came alive.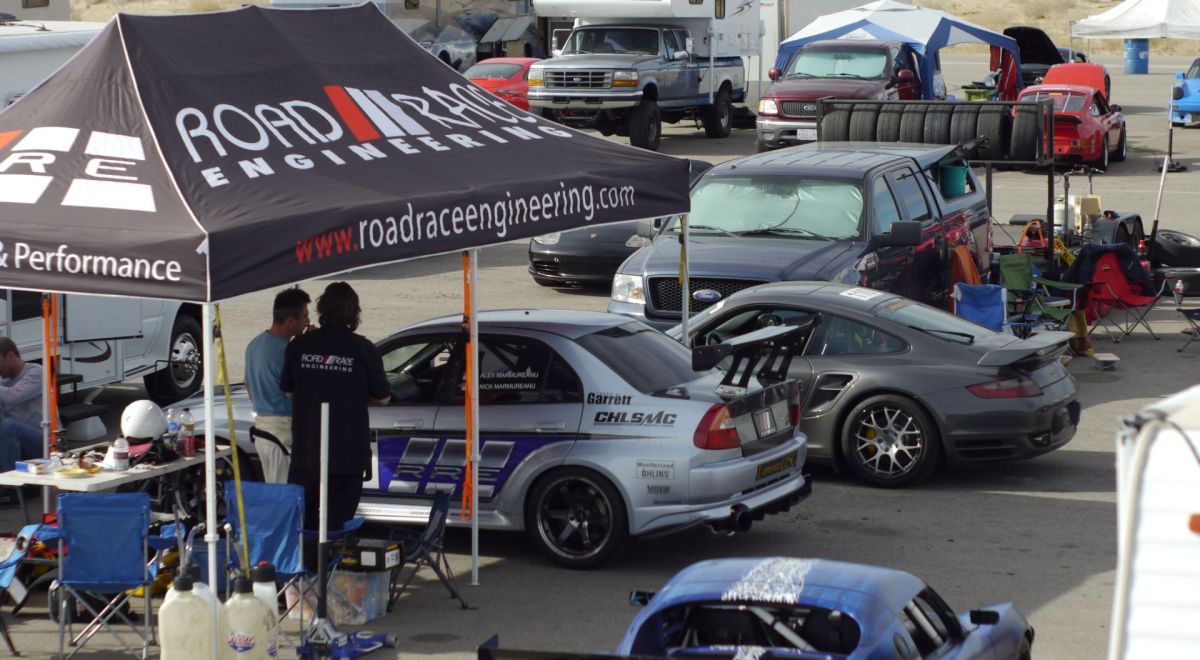 Lap times dropped to a low of 1:56 flat by the time the Time Attack sessions rolled around. The 1:56 flat was good for the 4th fastest time of the weekend against some seriously beautiful looking and sounding German machinery.