Carl Rydquist Formula D 350Z Test Day
We have the rebuilt refreshed respiffyfied repowered 350Z up and running after the off season rebuild and overhaul. Time to go testing at Willow Springs Raceway.
Last season Carl's 350Z ate it's VQ turbo motor half way through the season. He made the decision to simplify things and go LS2 V8 power. With some higher flowing cylinder heads and a little Nawz it was running high ~400 whp to the wheels. Enough to drift on but not enough to make mad smoke on demand and put the car sideways at will.
So in the off season Art (S Empire) and Sam added a Garrett GTX 4088R turbo to the mix. With Sam's tune using the AEM EMS Seris 2 ECU we now had all the power we needed and then some. Time to make some smoke and dial in the suspension for the new power.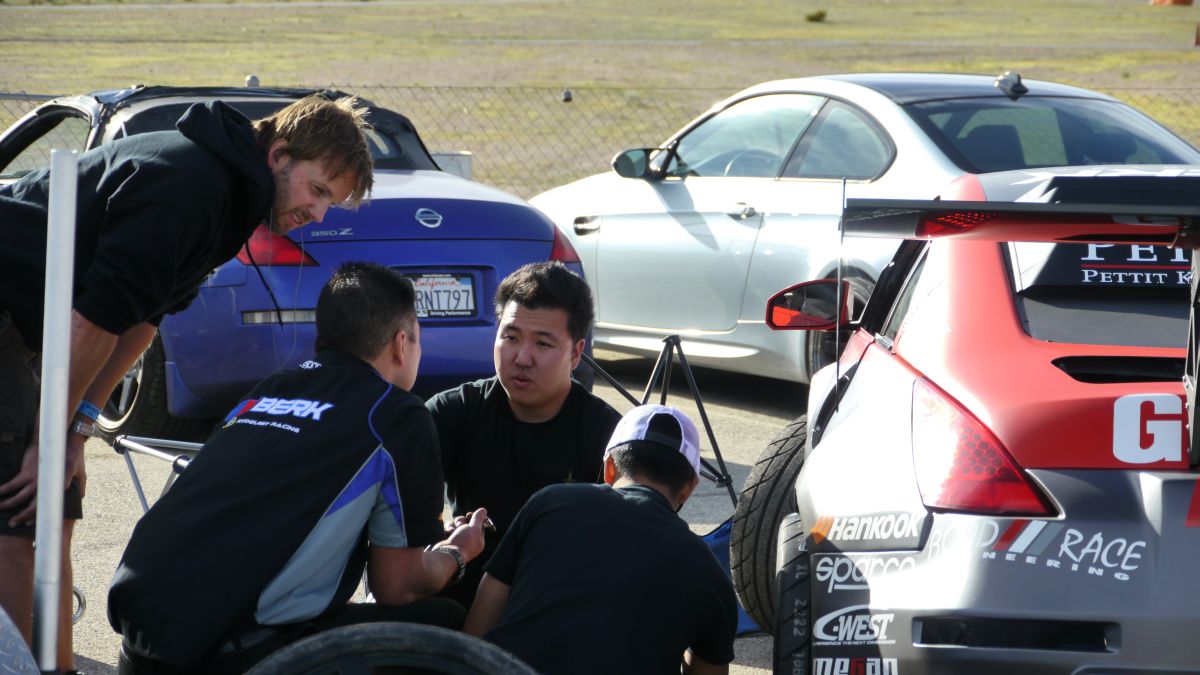 Carl Says:
This thing's getting quicker now. First time out with the Road Race Engineering (official) 350Z with this mad S-Empire turbo V8 setup. Turned out to run solidly so far in the SoCal sunshine (knock on wood!), so I started to play around with it. Small but crucial chassis setup adjustments by Berk Technology ended up giving me a really good car. Great feeling in the car, very solid feeling and completely different sound with turbo and straight cut gears. Love it. Going to have a lot of fun taking this to the Streets of Long Beach.