---
---
---
---
Joon Maeng debuted his new LS2 powered S13 at the Las Vegas Formula D this weekend. We just finished building the new car over the last  month and a half. Joon lost his ride in the Nitto Tire RX8 with Ron Bergenholz just before the Seattle Formula D round.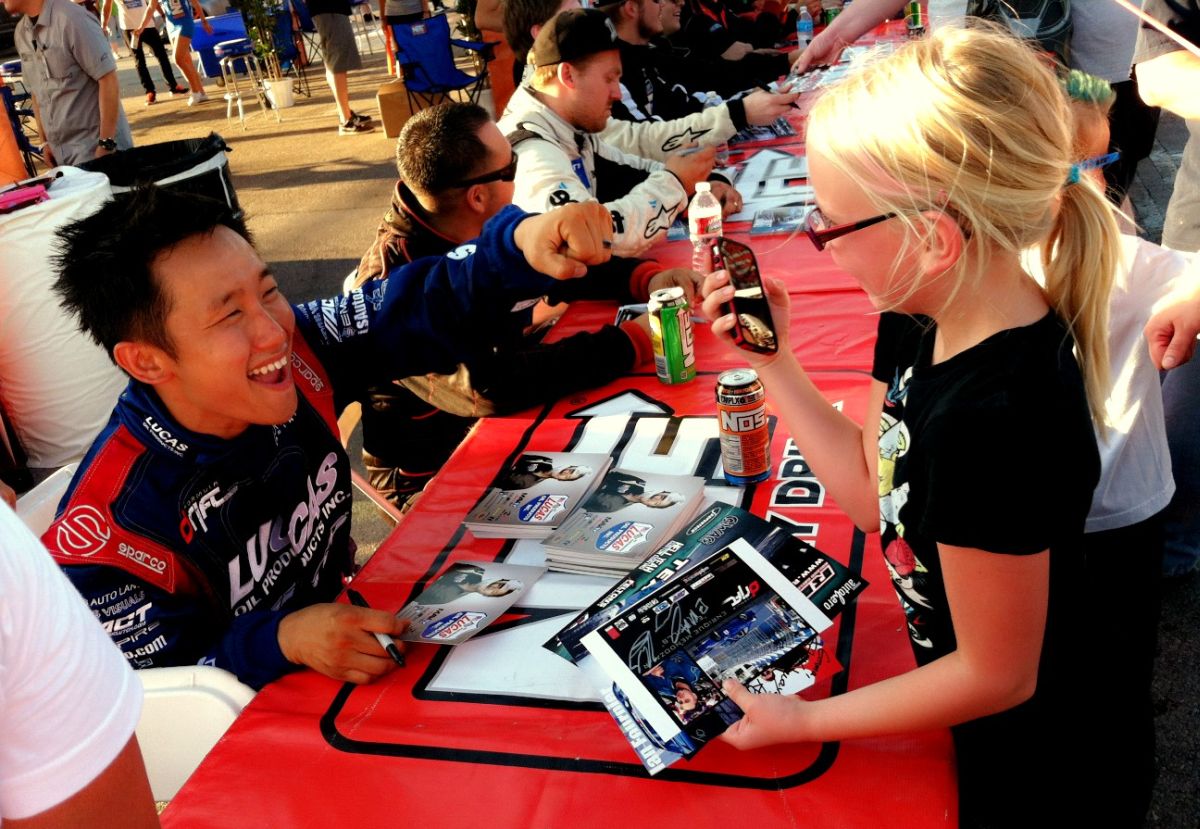 Joon had a S13 bare shell in the wings waiting and all the guys at RRE chipped in with some serious long all nighters to get the new car built and running.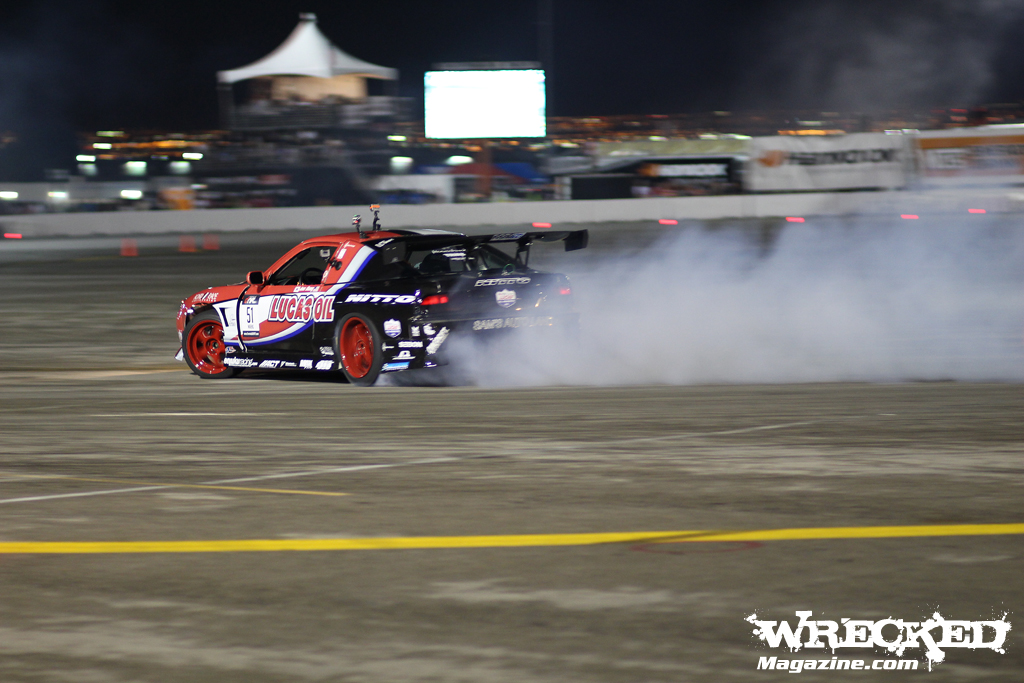 Lucas Oil and American Real TV have always been a personal sponsor of Joon. They both are really helping to get Joon to the last two races of the FD championship this year.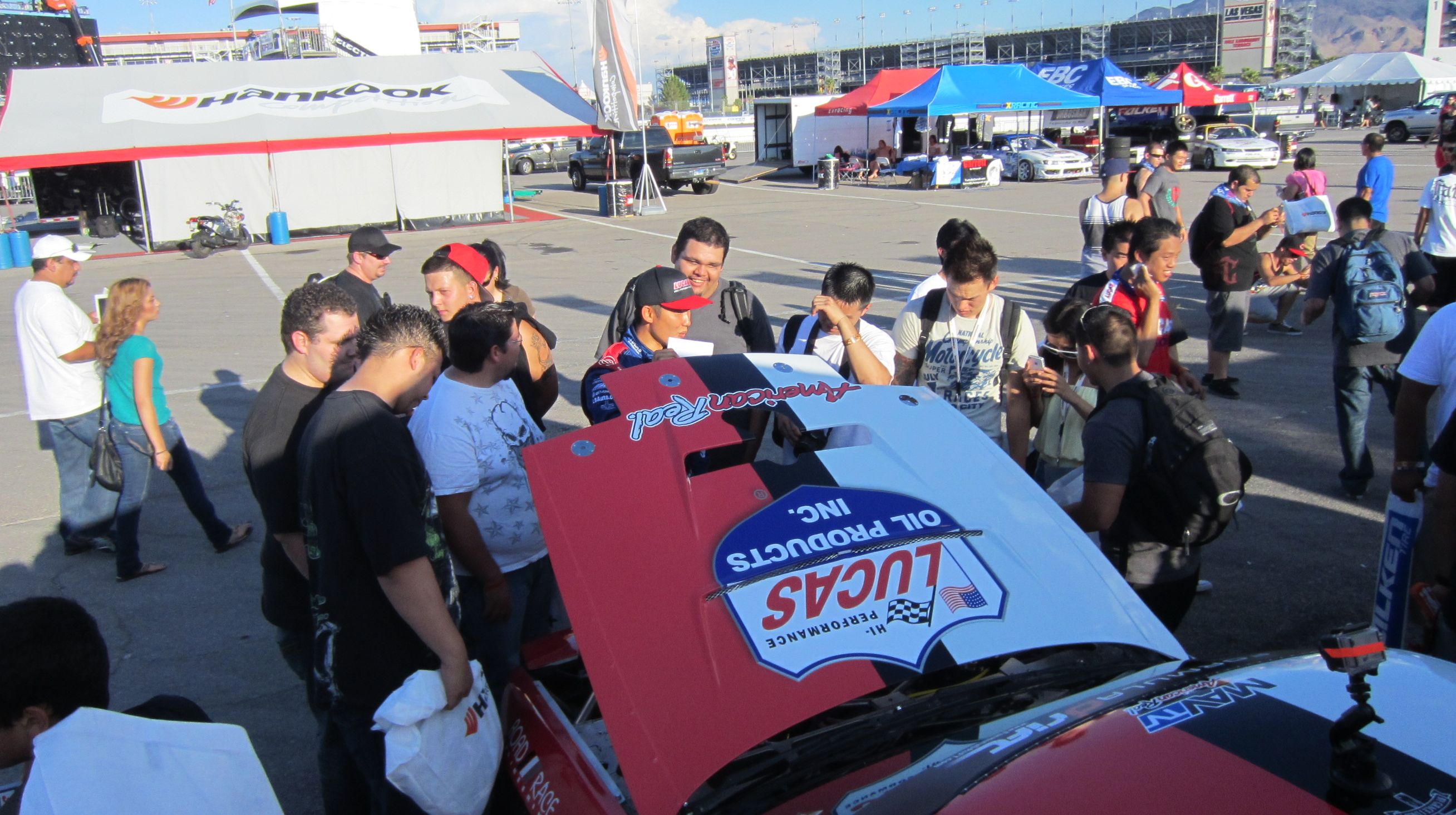 The S13 is wrapped with one side as Lucas Oil
And the other as American Real TV.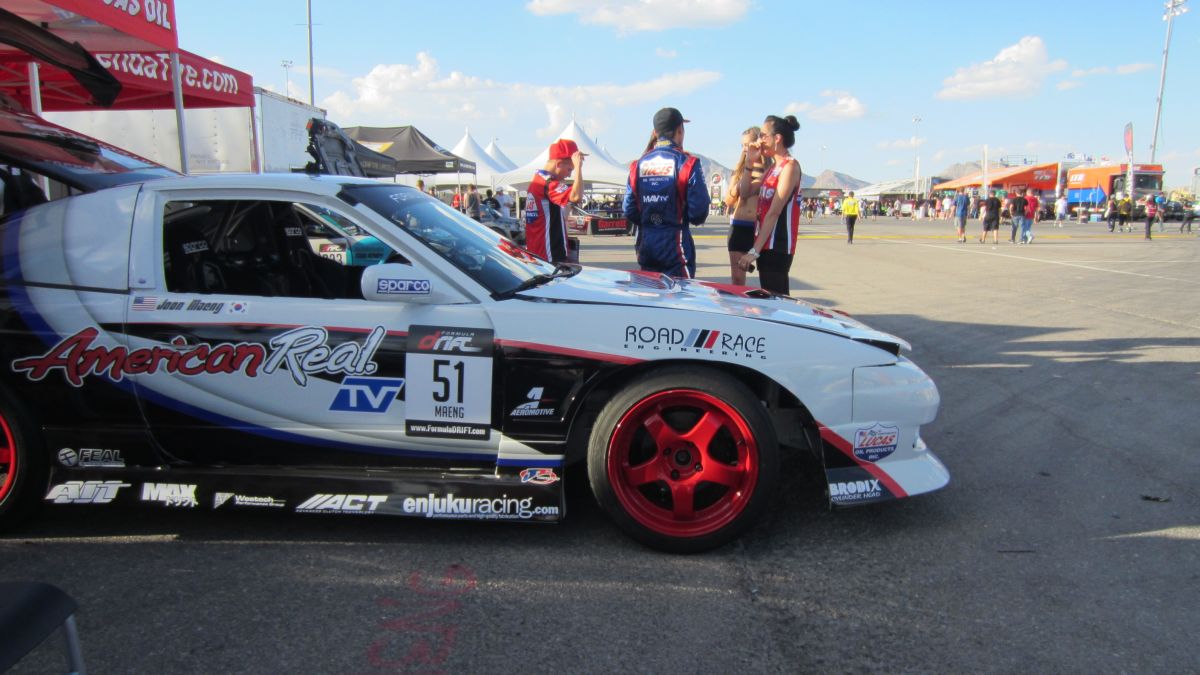 After being let go from Bergenholtz Racing, Joon Maeng decided to continue as a privateer in the Lucas Oil/Nitto Tires V8 S13 240SX. This car was a plain 240SX body shell that was built into the LS2 V8 beast you see here in just over a month and a half.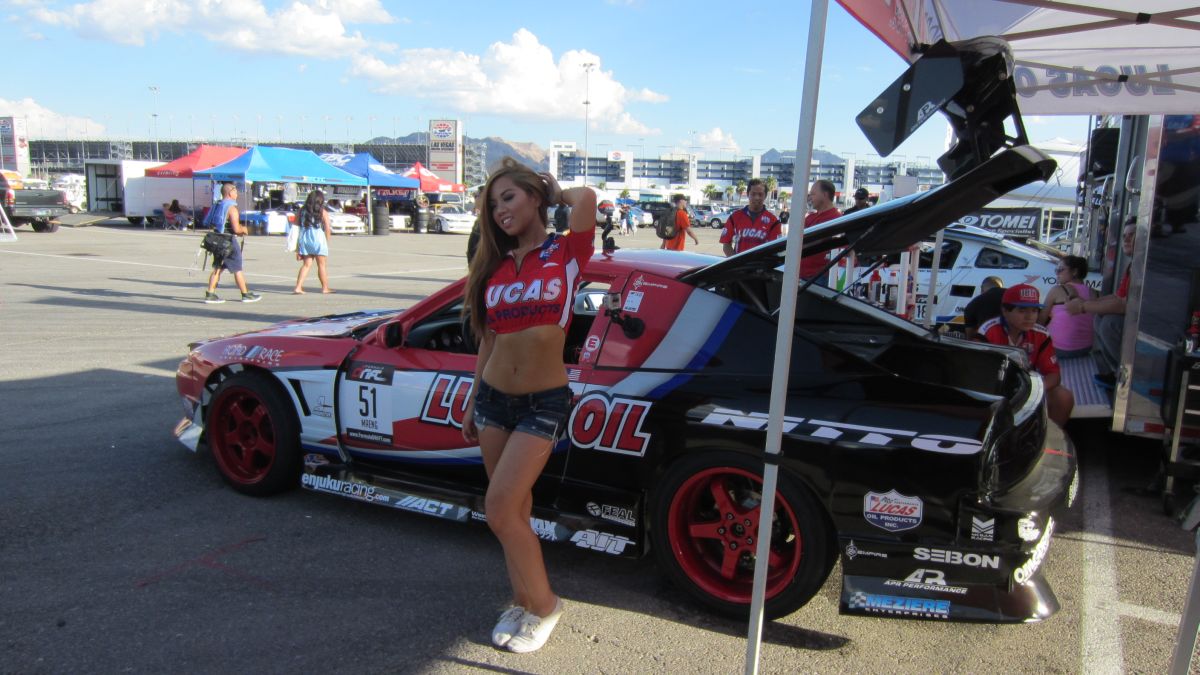 Nitto Tire, Sam's Auto Land, Parts Shop Max, Feal Suspension, Westech Performance, ACT and many, many other companies stepped in to help Joon make this happen.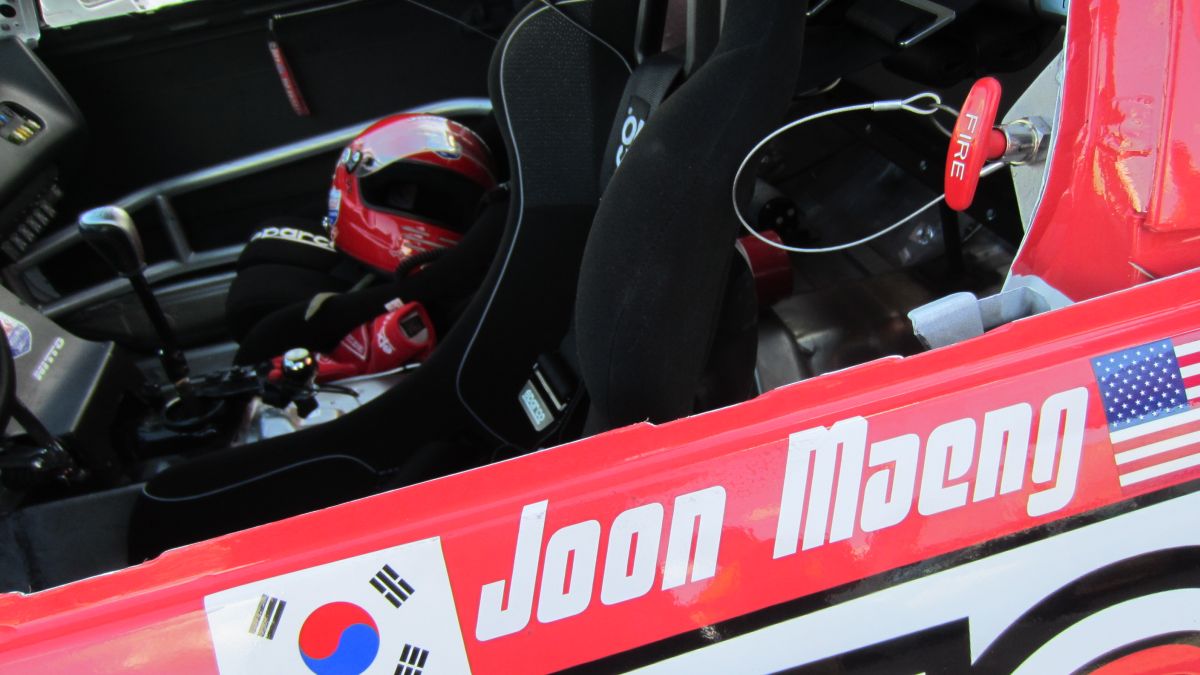 With some final suspension adjustments Joon qualified 12th Friday night with a clean 82 point run. With the new course layout it was a night of big upsets.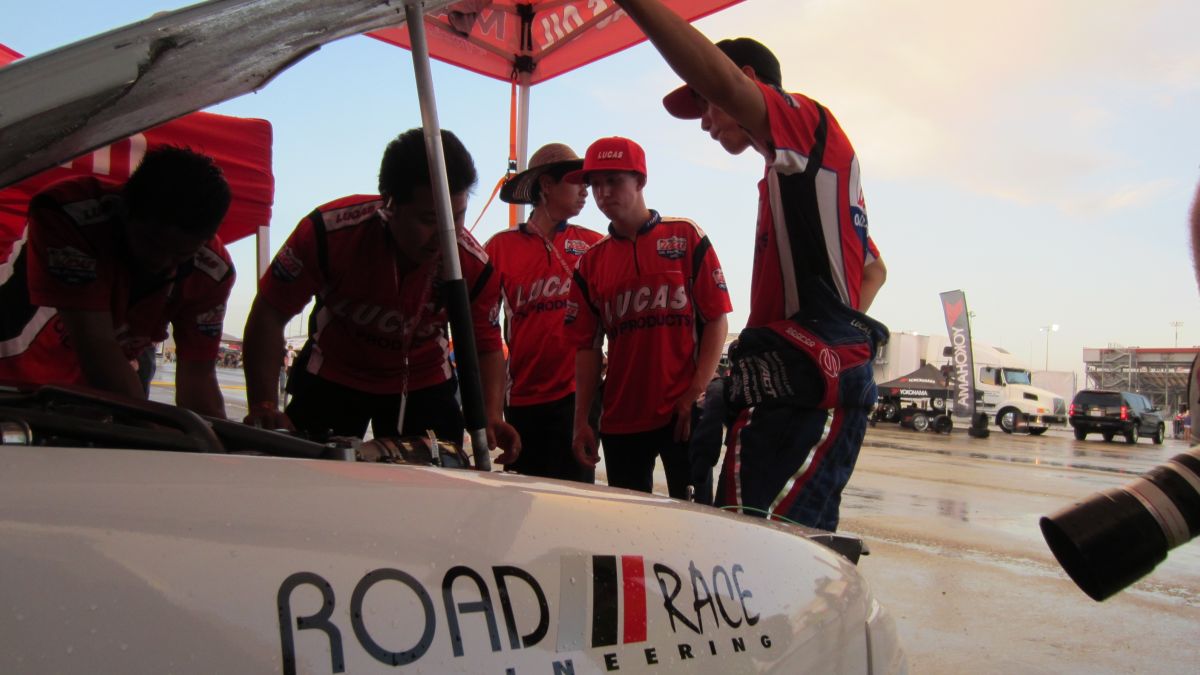 RRE mechanic Lod Tongkul is Joon's crew chief and RRE fabricator Art Thavilyati (more…)
---
---
---
---
---
---
---
---
---
---
---
---
---
---
---
---
---
---
---
---